Fork on the Road: South for the mouth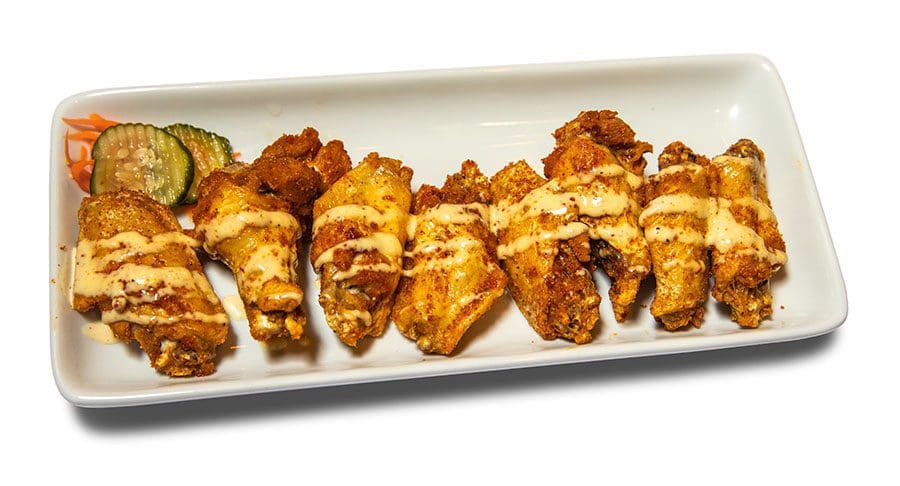 New Clermont restaurant serves scratch recipes for tasty Southern experience.
Photos: Nicole Hamel
After the pandemic closed the doors to Darren and Karen Johnson's corporate events business, a window of opportunity opened wide when a newly vacated restaurant building in downtown Clermont went up for sale.
Months later, in December, the duo, in partnership with good friends and fellow entrepreneurs Richard and Michelle Formato, found themselves opening the doors to the area's newest eatery – The Southern on 8th  Kitchen & Bar.
"All of our events cancelled for 2020 and 2021, and then there was an opportunity to purchase this building and the perfect storm just kind of happened," says Darren of their new 4,000-square-foot restaurant at 801 W. Montrose St., formerly 801 City Grille.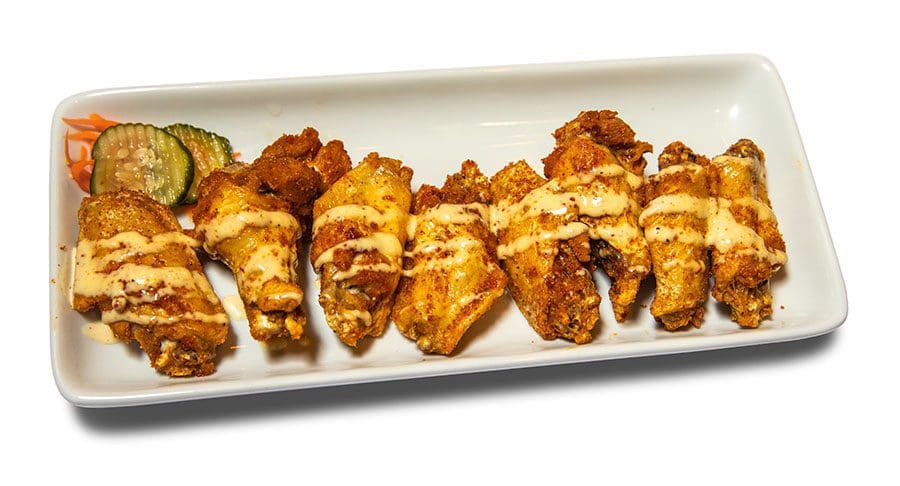 Darren adds: "We were looking for something else to do to make money with and this real estate opportunity presented itself, hence the four of us decided timing was good and we pulled the trigger."
Aside from this venture, the Johnsons own the Clermont Brewing Company (CBC), located just down the street and are in the process of building a day spa and an apartment/commercial mixed-use development nearby.
The Formatos, who come from a long line of restauranters, own Appletree Inc., a printing company on Montrose Street. Richard's late brother Luis J. Formato once owned LJ Grunts and the Rusty Fox, where Richard cooked. Michelle's father Chef (Darrel) Happ once owned The Red Wing and The Crown restaurants.
"Our families have always been in the restaurant business and we wanted another opportunity to get back into that," Michelle says.
Together, the partners married fine Southern cuisine and a warm setting, and with Richard as executive chef, brought their "Eat, Drink and Be Southern" motto to life.
Richard says his goal is creating new dishes you cannot find anywhere else and re-creating old favorites, like the Fish and Grits he was known for at the Rusty Fox and Happ-y Gator Tails that pay homage to Chef Happ and the very recipe he used at The Crown for 14 years. 
"We all talked about what exactly we wanted to serve, got feedback on some things and once we got the concept down, started trying and testing menu options," Richard says of the Southern on 8th's menu. "Some just jumped out right away, and others took more time to develop, but all are choices we think people will love."
And Darren says there's more. 
"We're very much into the total guest experience, not just 'come for dinner.' The decor, the food, the wine, the cocktails, the service; all of that had to blend together to make the overall experience unique and different," he says.
Recently, I visited the restaurant with Akers Media photographer Nicole and guest Julissa, and from start to finish, we definitely enjoyed an overall memorable experience. 
After finally deciding what to order from so much that sounded good, we enjoyed scrumptious flavors in everything we tried. 
We started with appetizers: Alabama Chicken Wings and the Spring Onion & Cheddar Biscuits and Southern Corn Muffins basket served with homemade pimento cheese (quite possibly my favorite condiment ever), house preserves and maple honey butter. We also tried the Warm Crab & Smoked Florida Fish Dip and of course, the Happ-y Gator Tails.
We could have left pretty satisfied right there, but when the entrée I ordered arrived at the table – a Black Angus Tenderloin Filet served with shiitake mushroom risotto, peppercorn sauce, crispy shallots and brussel sprouts – I was blown away. 
It was plated beautifully, and the filet and risotto were cooked perfectly. I ended up with leftovers, and it all tasted just as wonderful later.
Nicole, who ordered Bacon Topped Four Cheese Macaroni & Cheese, commented on how the creaminess of it was accented perfectly by the crunchy bacon topping, and Julissa loved the delicious kick the perfect amount of Alabama white sauce gave the wings. 
By the time we got to dessert, we didn't think we could eat anymore, but once we tasted the Bourbon Kissed Chocolate Pecan Pie, we couldn't stop until every crumb was gone.
"There are full chunks of pecans in it and it almost tastes like a brownie," Nicole says. "It's like no other pecan pie I've ever had in my life."
In the end, I found myself looking over the menu again, contemplating what to order next time. As of now, it's a three-way tie between the Grilled Bone-In Pork Loin Chop topped with caramelized apples, the Smashed Double Bacon Cheeseburger featuring candied bacon, or the Southern Fried Catfish served with corn and chorizo fritters.
We may also have to come back for their weekend brunch, complete with a plethora of appetizers and entrees to sample, plus Mimosas, Bloody Mary's, and other spirits to wash it all down with.
Until then, I can only dream of eating, drinking, and being Southern all over again soon. 
---
The Southern on 8th Kitchen & Bar
801 W Montrose St., Clermont
Open for dine-in or take-out; walk-ins and reservations welcome. 
Hours: Tues. – Thurs. 4 p.m. – 9 p.m., Fri. & Sat. 4 p.m. – 10 p.m., Closed Monday
Visit thesouthernon8th.com or call 352.394.7777 for information and weekend brunch hours. 
Originally from Nogales, Arizona, Roxanne worked in the customer service industry while writing independently for years. After moving to Florida in 1999, Roxanne eventually switched her career path to focus more on writing and went on to become an award-winning reporter for The Daily Commercial/South Lake Press newspapers for 16 years prior to coming on board with Akers Media as a staff writer in July 2020 – her dream job come true.
Share This Story!