FORK ON THE ROAD: Southwest savor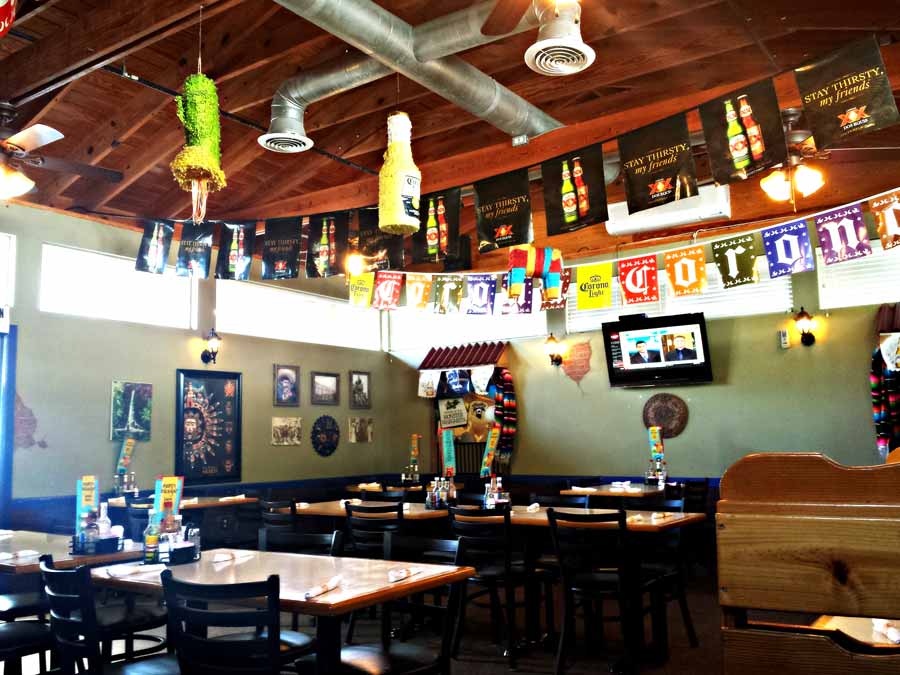 ---
PHOTOS: Shemir Wiles
---
Delicious Tex-Mex takes center stage at Fiesta Grande.
Mount Dora is a mecca for good restaurants. It's a place food lovers like myself can't get enough of.
And while I could have settled on any number of places to fill up for lunch, my palate was longing for something a little South of the border. Ideally, a trip to Mexico (or the good ol' Southwest) would have been my next move, but pressed for time I decided to visit an oldie but goodie: Fiesta Grande Mexican Grill.
Though tucked away off the main thoroughfare (downtown on North Baker Street), Fiesta Grande manages to pull a good crowd. A big draw is its amazing Happy Hour featuring generous-sized margaritas for an even more generous price. But alcohol is only a draw. Fiesta Grande's true Tex-Mex cuisine keeps people coming back.
The atmosphere is Southwest inspired. Think Spanish-style tile "roofs" jutting from walls and Mexican serape blankets throughout the spacious dining rooms. And if dining al fresco is more your speed, Fiesta Grande has a covered outdoor dining area, perfect for munching on chips and salsa while you people-watch undetected.
I popped in on a Friday around noon and was seated quickly. My server immediately brought out the usual chips and salsa. The chips were fresh tasting and the salsa was decent, though I felt it could use a little more fire.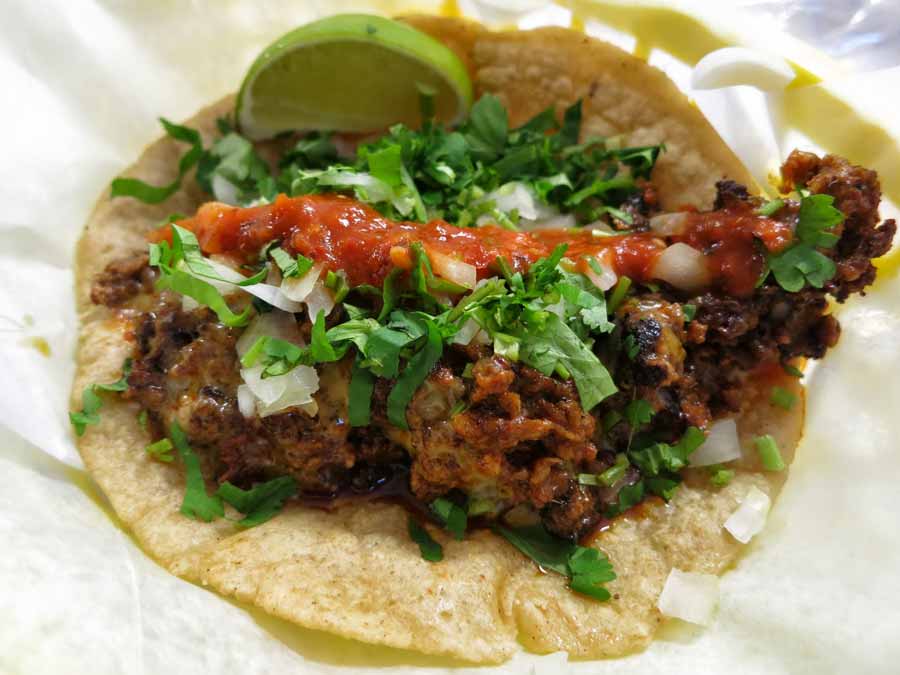 I decided to order an appetizer of choriqueso. Sometimes referred to as queso fundido or queso flameado, choriqueso is a warm, molten cheese dish that's mixed with chorizo and jalapenos. Unlike its cousin, chili con queso, this cheesy creation is thick, rich and savory. It's served with warm tortillas because chips wouldn't be able to navigate this dense dish.
I found the chorizo to be perfectly cooked and the jalapenos added some good heat. All it takes is a few spoonsful to make nice soft taco rollups. But be forewarned, between the chips and salsa and choriqueso you could fill up very easy, so be sure to make this an appetizer you share.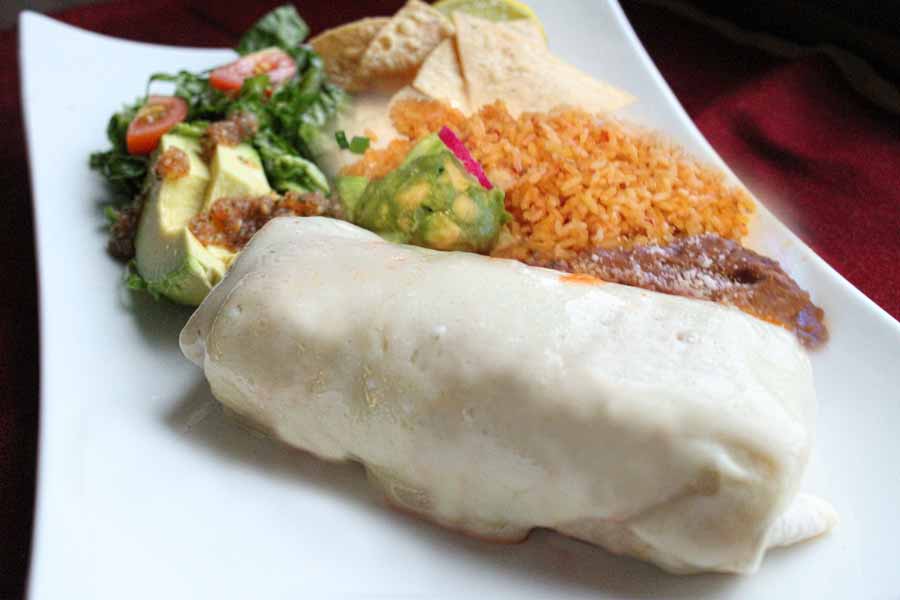 Skipping the burritos, fajitas and other classic Tex-Mex fare, I indulged myself with something a little different by ordering a chimichanga. Essentially a deep-fried, super stuffed burrito, chimichangas have gained popularity over the years.
Back in 2011, Arizona was lobbying to make the chimichanga its official state food based on the widespread belief it was invented there. According to a New York Times article, Carlotta Flores of El Charro Cafe in Tucson claims her great-aunt Monica accidentally dropped a burrito into a deep fryer, thus creating the chimichanga in the early 1950s. However, Sharisse Johnson, the president and chief executive of Macayo's Mexican Kitchen in Phoenix, insists it was her late father, Woody, who was tinkering in the kitchen in 1946 when the chimichanga was born.
Either way, whether you side with Carlotta or Sharisse, one thing is certain: the chimichanga is not only fun to say but fun to eat. At Fiesta Grande, it comes covered with cheese sauce and is served with lettuce, tomatoes, guacamole, sour cream and a choice of rice or beans. I picked beans, which, after a dash of salt, were tasty. The ground beef chimichanga itself was nicely seasoned and fried to golden perfection. However, the highlight of the dish was the guacamole. If you love guac, I recommend you try it at Fiesta Grande because it's extremely fresh and full of good flavor. I liked the chunks of avocado and tomato and its creamy consistency.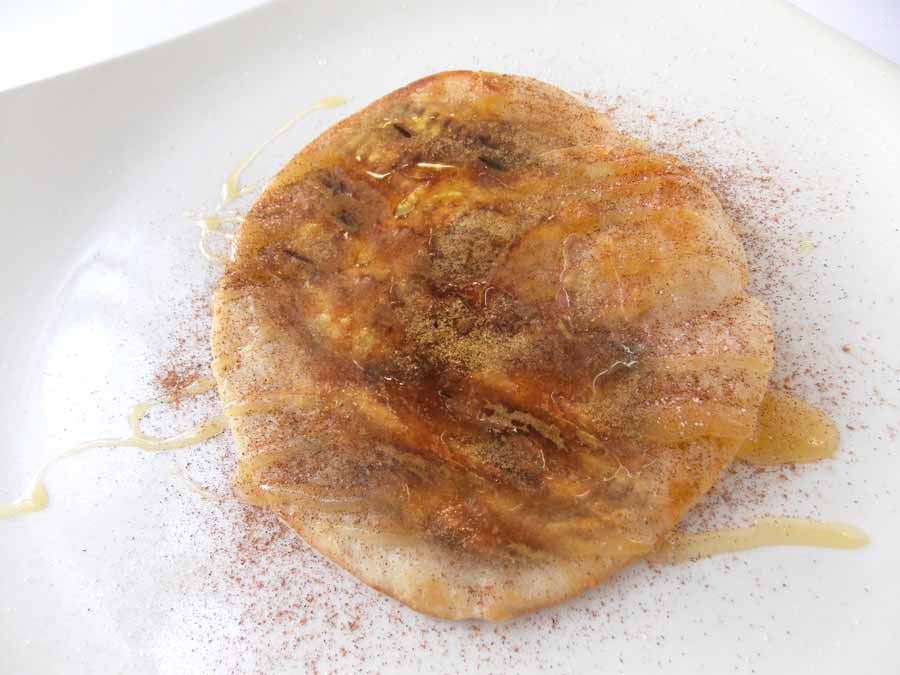 For dessert, skip fried ice cream or the traditional flan and ask for a sopapilla. When you hang around enough Tex-Mex eateries, you hear about sopapilla but, in my case, I had never been adventurous enough to order it. I thought it was more like a cake but it's actually a fried dough topped with a drizzle of honey and a sprinkling of cinnamon sugar. Some restaurants serve it as fried puffed pastry pockets, but at Fiesta Grande, it's presented as a relatively thin, round, crunchy flatbread.
Following two enormously heavy, enormously caloric meals, the sopapilla was a welcomed light finish. It was very crisp and sweet, but not treacly. And the dough, though fried, is incredibly airy, meaning you won't feel guilty eating it all by yourself.
My server remained attentive through my entire visit, though I longed for a more sociable interaction; however, as a whole, Fiesta Grande is a solid Tex-Mexican restaurant. The menu offers plenty of options, some familiar and some less conventional, and its setting is perfect for an evening out with good friends — and even better eats.
---
Address: 421 N. Baker St., Mount Dora, FL 32757
Phone: 352.385.3540
Hours of operation: Monday–Thursday, 11a.m.–8p.m.; Friday, 11a.m.–9p.m.; Saturday, Noon–9p.m.; Sunday, Noon –8p.m..
Popular Dishes:
Choriqueso: $6.50
Fiesta Nachos: $9
Chimichanga: $10 (ground beef or chicken); $11 (grilled chicken or steak)
Fajitas Texanas: $14 (for one); $25 (for two)
Mole Enchiladas: $13
Carne Asada: $13
---