FORK ON THE ROAD: Texas Stockyards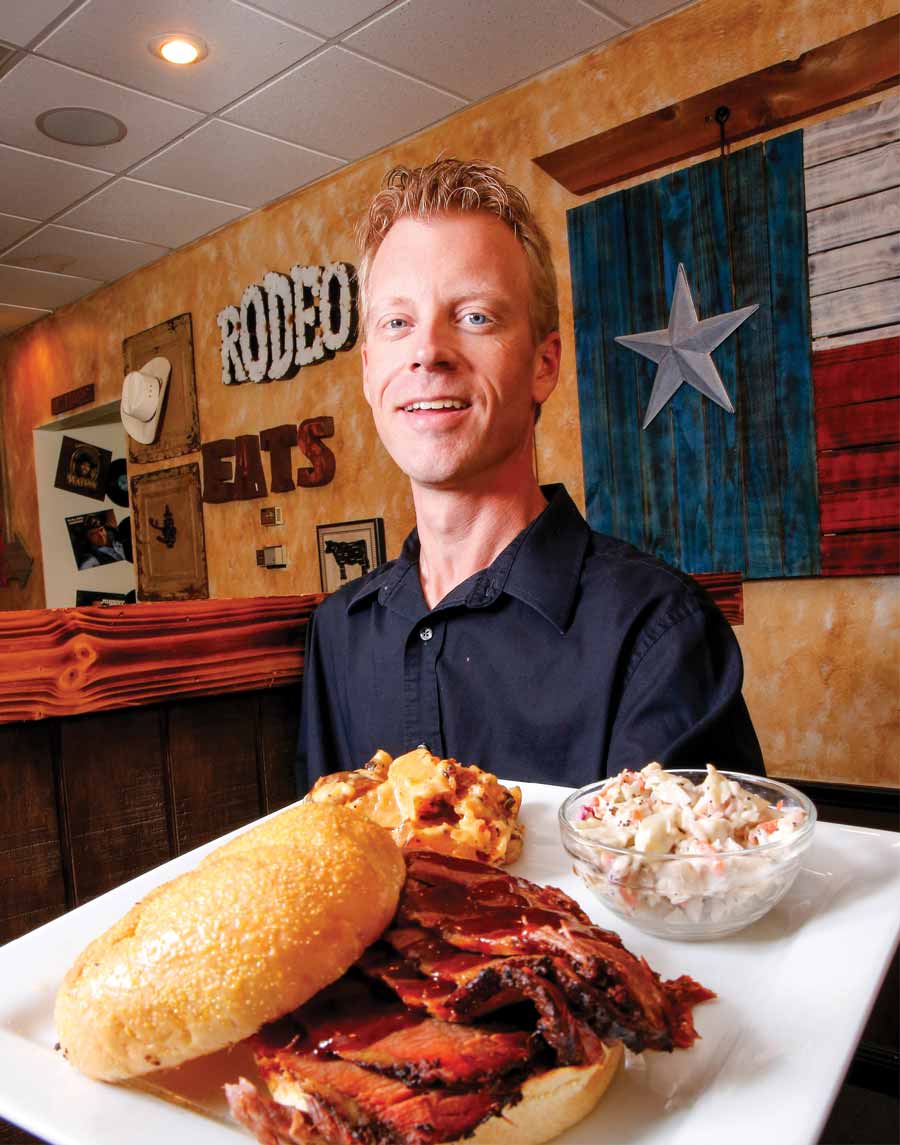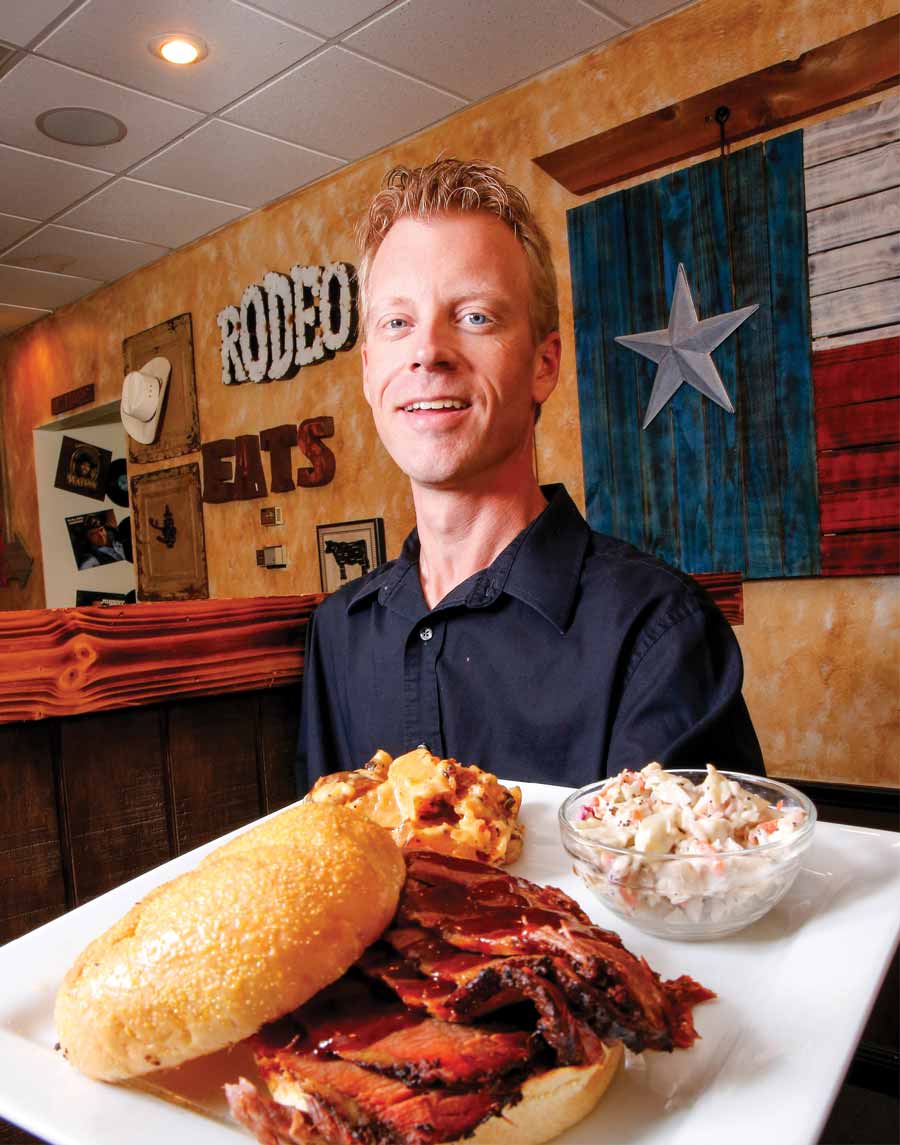 There's nothing one-star about this Lone Star barbeque!
---
I kept expecting my server to say, "Hello, Pilgrim," when I sat down to eat at Texas Stockyards. John Wayne was in many of the cowboy pictures decorating the walls of the restaurant's dining room. I seriously doubt the younger crowd would enjoy these pictures as much as I did. I fear they may not even know Wayne, who was the epitome of the American cowboy. The back wall has a sepia mural with scenes from an old stockyard. Though there's a television behind the bar, it was playing old western movies both times I was in the restaurant.
Owners Amanda and Donald Rapp recently closed their Belleview location, but the Lady Lake restaurant is going strong. Their belief has always been, "The food speaks for itself." They say their number-one ingredient is patience because they cook the meat with indirect smoke and heat for a long time at a low temperature. According to their website, diners should look for the "reddish red ring that naturally develops around the edge of the meat from the smoke during the cooking process."
The first thing that greeted me was the wonderful aroma of smoked meat that permeated the air. If you're hungry when you walk in, your stomach will be growling by the time you're seated.
I went at lunchtime and was told to find a seat wherever I liked. The casual, relaxed atmosphere was enhanced by the light chatter around the room. I heard the men behind me discussing how good the smoked turkey was, but I picked the special of the day—a pulled pork sandwich and one side—when it came time to order.
Robert, my server, assured me everything prepared in the Texas Stockyards kitchen was homemade, including the sauces. Though I tasted the mustard and spicy barbecue sauces, I found I liked the original sweet sauce the best. It put me in the mind of a tangy South Carolina sauce.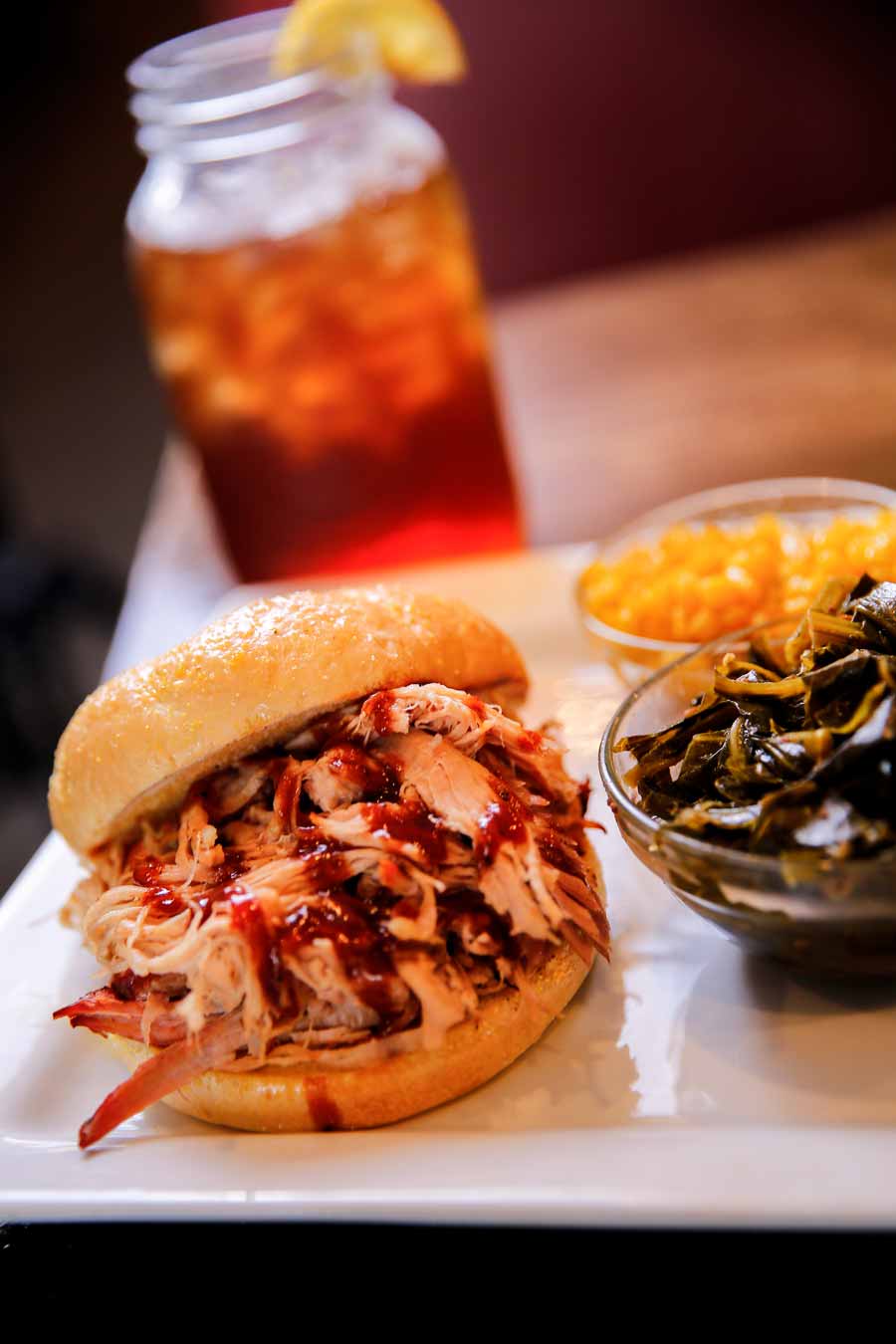 My soft drink came in a quart jar, which meant there were no worries about refills. My sandwich was piled high and the bun was soft and fresh. I had no thought of dessert when I finished because I was stuffed. The meat was tender and juicy, and the smoky flavor was definitely enhanced by the sweet, rich sauce.
The Texas Stockyards is open for breakfast, lunch, and dinner, and the portions are generous enough to ensure you won't go home hungry. my husband and I enjoyed the 2 for $22 pork ribs meal for dinner. While I had the twice-baked potato casserole and collard greens with my ribs, my husband enjoyed garlic green beans and fried okra. Of course, we shared, and everything did have that down-home Southern flavor. The ribs were so tender all we had to do was pick up the bone and the meat fell away. We had enough left for my husband to take for his lunch the next day. Once again, we had no room for dessert, though they offer cobblers, banana pudding, and pecan pie.
---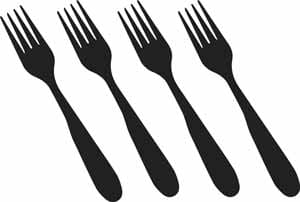 4 FORKS (OUT OF POSSIBLE 5)
Texas Stockyards
360 S. Hwy. 441, Lady Lake, FL 32159
352.750.5227
Monday – Saturday 8 a.m. – 8 p.m.
Sunday 8 a.m. – 2 p.m.
Website: texasstockyards.wix.com
Phone for reservations or large groups.
---
Fork Report
Casual dining. $$ // Seated: immediately // Wait for meal: less than 15 minutes
Appetizers: Homemade Texas Egg Rolls w/your choice of sauce • Baja Crab Cakes w/lemon dill sauce
Salads: Chuckwagon Salad – lettuce mix, cucumber, red onions, grape tomatoes, cheese, croutons, and a boiled egg with your choice of meat on the side.
Entrees: Chopped or sliced brisket • Pork & Beef Sausage • Pork & Beef Jalapeno Sausage • Sweet & Wet Ribs • Dry & Spicy Ribs • Pulled Pork • Smoked turkey, chicken, and sugar-cured ham
---
How Fork on the Road works
Our reviewers are objective and unbiased. This is not a paid advertorial. Our reviewer makes two unannounced visits and we pay for our meals.
---
PHOTOS: Fred Lopez
---
Leigh Neely began her writing career with a weekly newspaper in the Florida panhandle, where she not only did the writing, but delivered the papers to the post office and dispensers. She has been writing ever since for a variety of newspapers and magazines from New Jersey to Leesburg. With her writing partner, Jan Powell, Leigh has published two novels as Neely Powell.
Share This Story!