FORK ON THE ROAD: The Richness of Vintage On 5th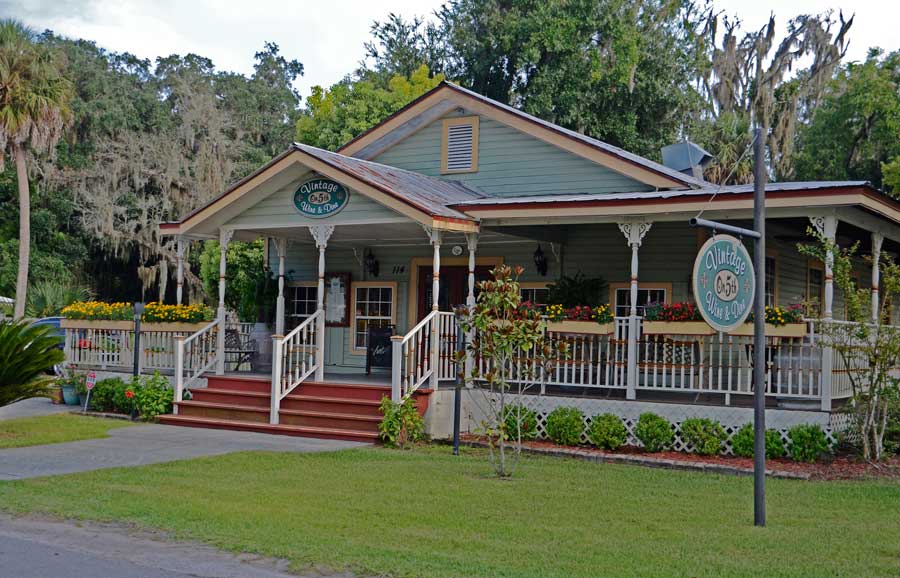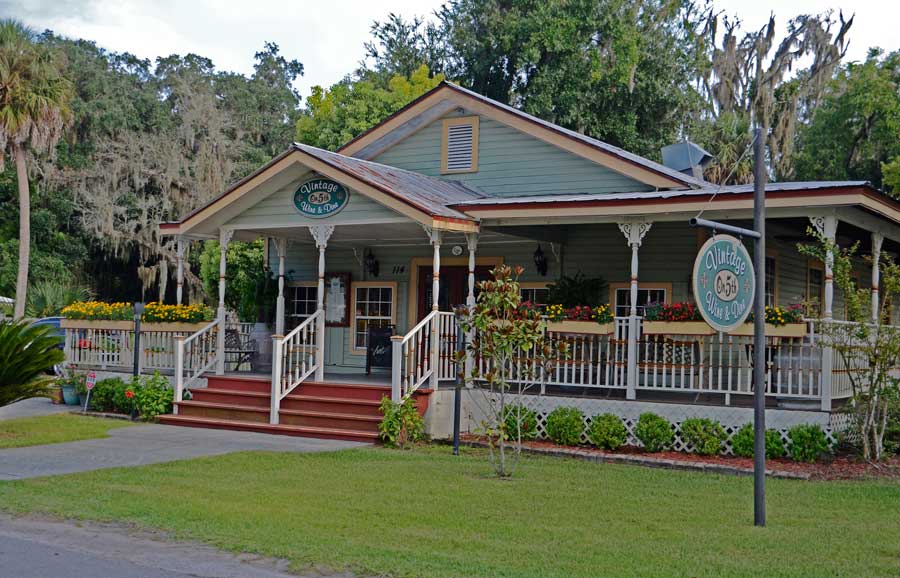 The food, the ambiance, and the historic location make having dinner at Vintage on 5th in Crystal River a rich experience.
I've never been disappointed by the advice to go where the locals go, and that mantra certainly rang true when I visited the Nature Coast. The recommendations were all the same: head downtown to Vintage on 5th, a locally owned eatery in a 1940s bungalow that was once a church.
Be forewarned, though, this eatery is so popular that reservations are a must. Even on a week night, patrons are lined up for prepared-to-order specialties that create a dining experience to be savored.
The first item on the menu that caught my eye was the she-crab soup, a Charleston delicacy you don't often see in Central Florida. The soup was creamy, flavorful, and elegant with just the right balance of dry sherry, seasoning, and sweetness.
My fascination with low-country cooking continued when I ordered Shrimp and Grits—another rich dish made with smoked Gouda cheese, shallots, baby spinach, smoked bacon, and portabella mushroom cream sauce. My husband opted for the more traditional bourbon-glazed pork chop, which was tender and juicy.
To have such a dedicated clientele, owners Rodney and Jennifer Carr are doing everything right at Vintage on 5th, which is about an hour's drive from Lake County. In addition to outstanding food, the service is impeccable. Our waiter was attentive and—even more impressive—knew his wine selection. Honored by Wine Spectator Magazine as having one of the most outstanding wine lists in the world for six consecutive years, Vintage on 5th offers 140 different wines, so the waiter's recommendation was definitely appreciated.
The elegant pine dining room offers an intimate setting, but Vintage on 5th also has a wrap-around verandah for outdoor dining, where well-mannered canines are welcome.
---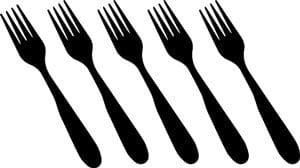 5 FORKS (OUT OF POSSIBLE 5)
Vintage on 5th
114 NE 5th St., Crystal River, FL 34429
352.794.0004
Tues-Sat. 5-9 p.m. (10 p.m., Fri. & Sat.)
www.vintageon5th.com
Dining reservations recommended.
---
Fork Report
Fine dining. $$$ // Seated: Immediately with reservations // Wait for meal: 30 minutes
Out-of-the-ordinary Starters ($5 – $9): Escargot served in garlic herb butter; hickory-smoked pork belly with a sweet chili glaze; fried green tomatoes
Entrees ($18 – $32): Hand-cut Angus beef, "Maple Leaf Farms" duck breast; fresh-cut Gulf grouper; rack of lamb; porcini & truffle ravioli (Served with trademark house salad, bread, and chef's recommended side)
Fine Endings ($6 – $8):
Old-fashioned root beer float; homemade Key Lime pie; Crème brulee
---
How Fork on the Road works
Our reviewers are objective and unbiased. This is not a paid advertorial. Our reviewer makes two unannounced visits and we pay for our meals.
---
PHOTOS: Fred Lopez
---