Fork on the Road: Tiny bubbles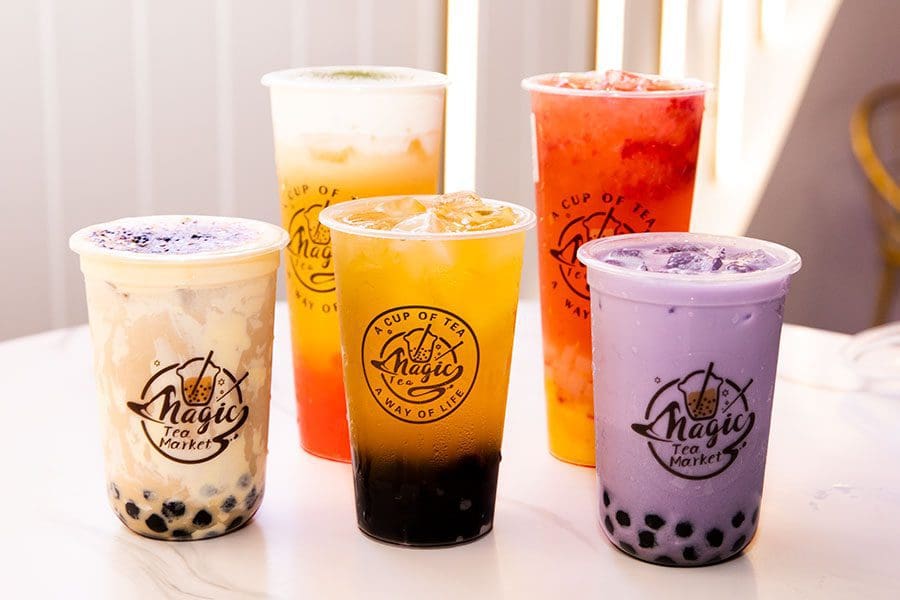 Magic Tea Market in downtown Mount Dora generates raves over variety of its crafted boba-inspired beverages and imported snacks.
Photos: Nicole Hamel
Since opening last spring in downtown Mount Dora, Magic Tea Market has drawn loyal boba tea drinkers and those interested in experiencing a new taste sensation of flavored beverages of the Far East. 
It's also a pleasant surprise to see the business sells imported Asian sweet and savory snacks and colas, along with cold treats of soft serve matcha and vanilla ice cream with homemade waffle cones, and containers of traditional Japanese red bean ice cream.
Magic Tea's marketplace items and the wide variety of boba teas (also called bubble teas), fruit teas, thick slushes, and creamy milk teas with decadent foam toppings have been generating raves.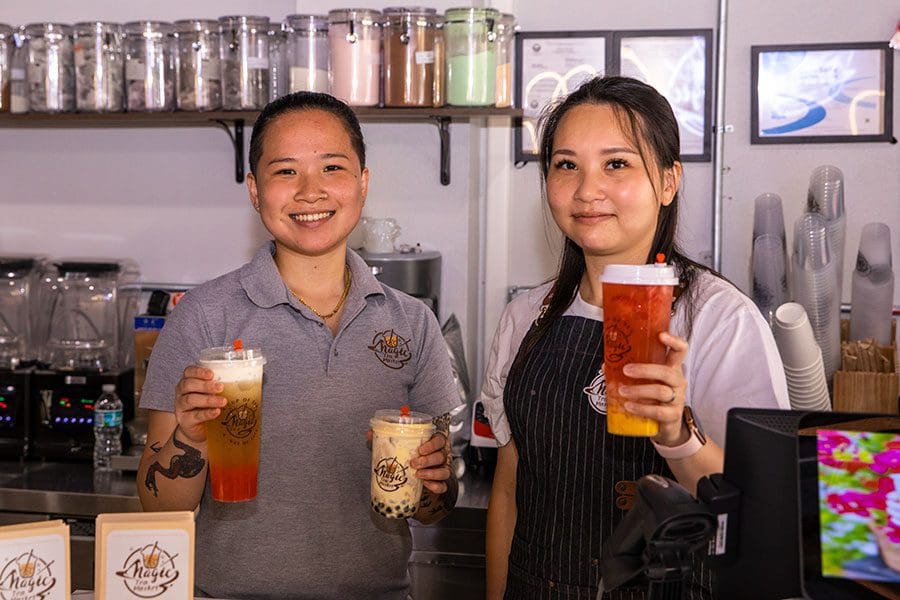 "We hear, 'Oh my gosh! The boba tea is really good and I drive from Orlando to come here,'" says Amy Chen, one of the owners. "There is a whole bunch of competition in Orlando with like a million boba teas over there, so for someone to drive 45 minutes to come to small town Mount Dora for boba tea is the ultimate compliment." 
The boba culture reportedly began in Taiwan in the late 1980s, when shaved ice and tapioca balls were popular desserts, along with tea as the most popular beverage. As the story goes, a creative Taiwanese food vendor combined the three elements into one drink—tapioca pearls on the bottom, topped with a layer of shaved ice, and then milk tea to fill the rest of the cup. 
Now three decades later, boba has evolved into a plethora of flavors and Magic Tea notes on its website: "the signature pearls now come in a variety of flavors and textures, including tapioca, jelly, popping and crunch." 
Amy credits her sister, Jialing "Ling" Jiang, with the inspiration of starting Magic Tea Market in Mount Dora.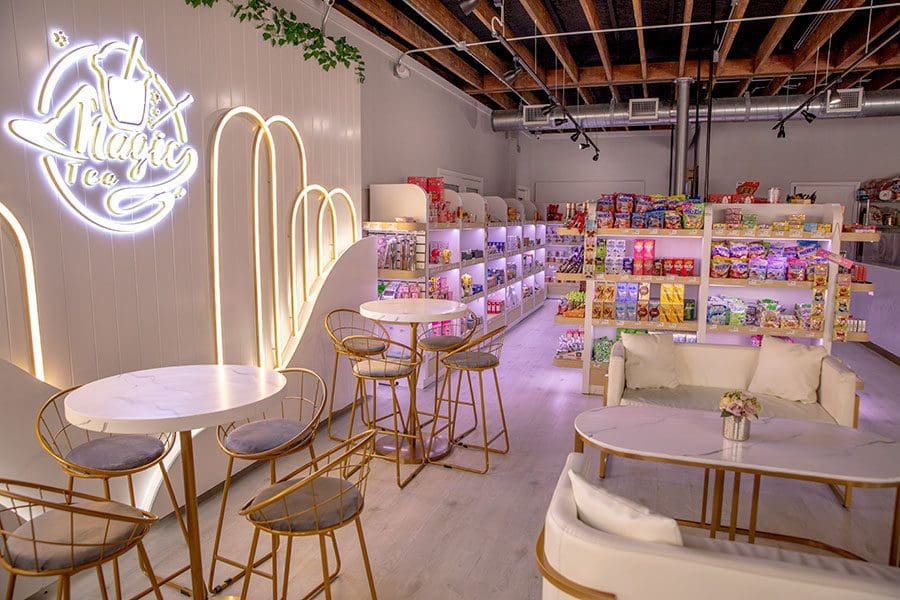 "My sister always had a dream to open up a boba tea shop because it is something she really likes," says Amy, adding the family also owns the Japanese restaurant, Momiji in Sorrento. "So, we decided to put it all together because I used to manage a boba tea shop up north." 
Amy was in New Jersey for four years, running a boba tea shop, and now she's interacting with a new customer base in Lake County, where she says favorite orders include the milk teas and fruity ones.
"The crème brulee is one of our most popular milk teas because people love the fire from the torch on the top, so that's like an entertainment thing for them," says Amy. "And our fruit teas are like a fruit salad in a drink at the same time. Every day we buy fresh fruit, sometimes we go to farms and pick the fruit straight off the trees, everything from peaches, oranges and whatever is in season."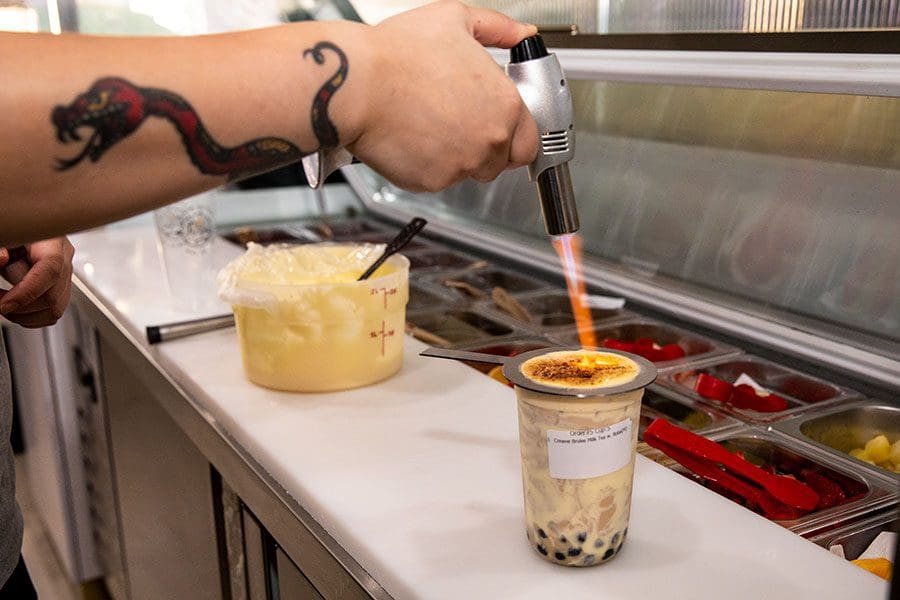 For regular iced tea drinkers like me, I found the Magic Tea offered a visually appealing and delightful taste sensation. The colorful strawberry mango tea with a coconut jelly topping is a pretty drink filled with pieces of fresh strawberries and mangos at the bottom.
Style photographer Nicole Hamel savored the taste of the crème brulee. "I like the toasted cream and heated milk. It mixes really good together, and has a natural sweet taste to it," says Nicole. 
Julissa Brown, daughter of Style reporter Roxanne Brown, enjoyed the Taro (purple sweet potato) Bubble Milk Swirl with Tapioca Boba. "It had a sweet and very unique flavor to it," says Julissa. "When you tell people Taro is a vegetable, they may not think it will taste good or even sweet, but it does if it's made right, and this one definitely was."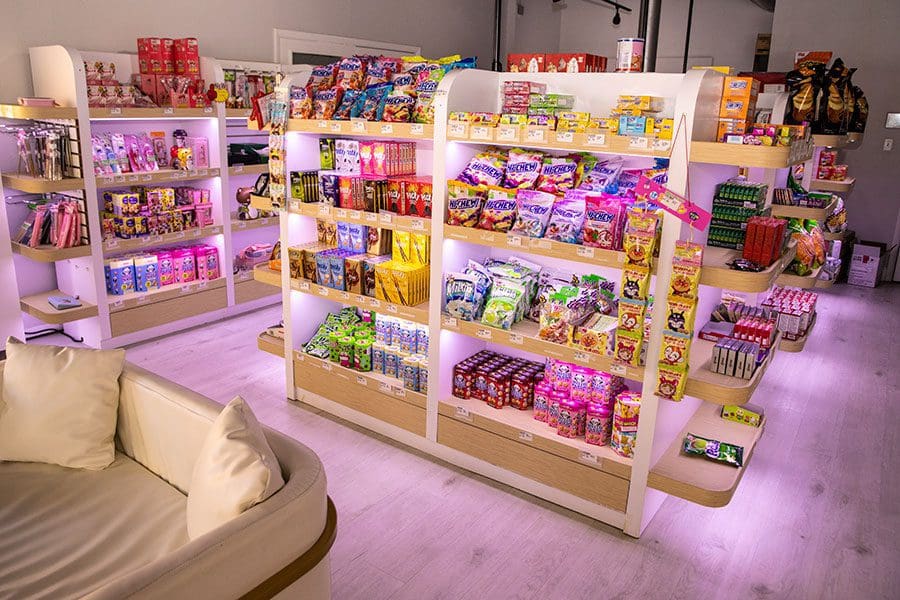 Magic Tea Market has its social media fans, too. Tyler Walker posted: "This establishment is the first bubble tea place on the east coast I have actually enjoyed. I thought this quality of tea could only be found in Asia, and that I would never hope to get something so good in the states, but I can confidently say that I have had the TWO best bubble teas I've ever had here, and I've only been twice so far. Highly recommend." 
Kathy Martoi also posted on social media that Magic Tea Market is a great place to bring the family and experience new products. "The owners are awesome and always happy to explain the different drinks on the menu." 
---
Magic Tea
118 E. 4th Ave., Downtown Mount Dora, FL
Hours:
1-7 p.m. Tue., Wed., Thu.;
11:30 a.m.-8 p.m. Fri.;
11:30 a.m.-8:30 p.m. Sat.;
11:30 a.m.-7 p.m. Sun.;
closed on Mondays.
For more information, call 352.729.6644 or visit magicteamarket.com.
Originally from Anderson, Ind., Theresa worked for The Herald-Bulletin for many years. After experiencing a winter with 53 inches of snow, her late husband asked her to get a job in Florida, and they headed south. Well known in the area, Theresa worked with The Daily Sun and The Daily Commercial prior to joining Akers.
Share This Story!