Former South Sumter Raider Football Star Carson Wells Invited To Patriots Training Camp!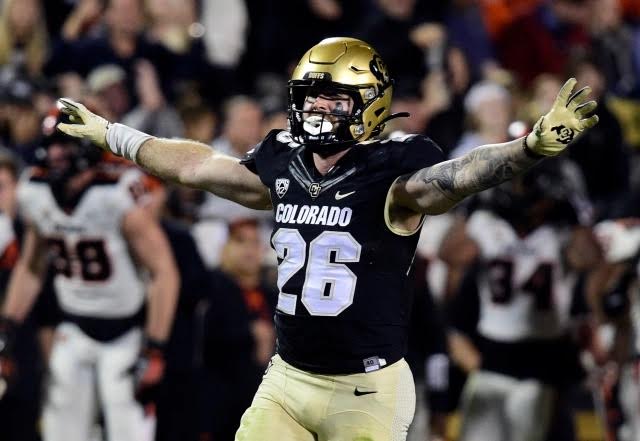 Former South Sumter Raider Football Star Carson Wells Invited To Patriots Training Camp!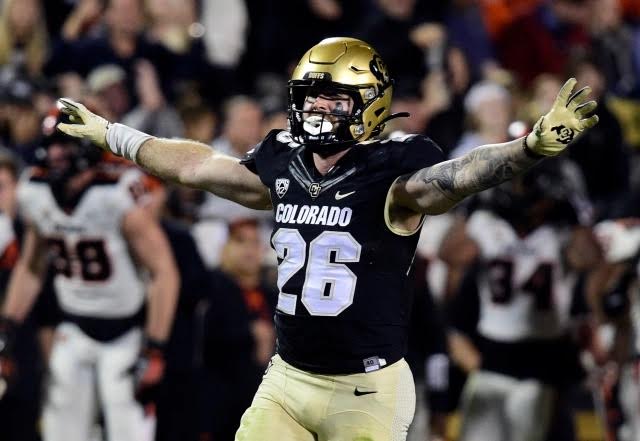 Wells played defensive end, middle linebacker and outside linebacker during his prep career under coach Ty Lawrence at South Sumter High School… The Orlando Sentinel named him the Defensive Player of the Year in Central Florida and he also garnered first-team All-State honors as both a junior and a senior … He finished his senior season with 96 tackles, including 18 for losses, seven sacks and two interceptions splitting time between defensive end and linebacker … That year he helped lead his team to a 10-2 record and into the third round of the playoffs.
Wells had an incredible run with South Sumter and that afforded him the opprtunity to play for the Colorodo Buffaloes in the Pac 12. While at Colorodo Wells was a standout defensive player.  Finished his career with 40 games played including 34 starts, including his final 27 games … His 187 career tackles ranked 89th on CU's all-time list, with his 38 tackles for losses (for 132 yards) tying for eighth in the Buff record book; 15½ of those were quarterback sacks (ranking 15th all-time), and his 41 third down stops tied for seventh (five of those were fourth down stops)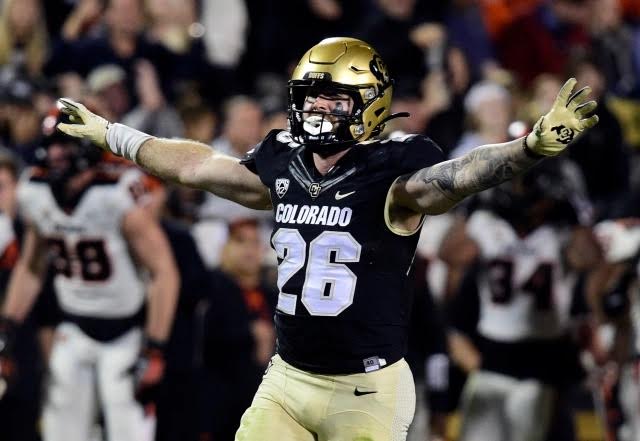 Wells Played for The NFL Cincinnati Bangles and XFL St. Louis Battlehawks
Since then Wells went undrafted and played with the Cincinnati Banglals in 2022. He also played in the XFL in 2023 for the St. Louis Battlehawks. The Battlehawks had one of the best attendances of all XFL teams and Wells was afforded a lot of playing time. This resulted in some intrest from NFL teams. One such team includes The New England Patriots who have invited the former South Sumter Raider to Training Camp this year!
The Patriots are known for finding talent as evident by Tom Brady, Julian Edleman and former Florida High School standout Mac Jones who played up the road at Bolles. The Patriots need plenty of help on defense and Wells should get plenty of reps in preseason. The Linebacker position has a ton of competition including players like Matthew Judon, Ja'Whaun Bentley, Josh Uche, Anfernee Jennings, Ronnie Perkins just to name a few.
But Wells could shock a lot of people. Remember Malcolm Rodriguez for the Detrioit Lions last year? No one gave Rodriguez a chance to make the team. But his hard work, grit and determination landed a spot on the roster last year and he became a fan favorite as an underdog that proved his worth.
Wells will have to do the same to impress Bill Belichick and the Patriots staff. The Patriots linebacker coach is none other than Jerod May along with Steve Belichick. These coaches have one of the best defenses in all the NFL as was proven last year when the Defense was the standout for the Patriots due to a struggling offense.
We hope Wells can have a good Training Camp. If he can't make the 54 man roster perhaps a practice squad positon may be in the wings for Wells. Only time will tell but we can be proud that one of our own is attempting to make the roster of such a storied franchise. Best of luck to Carson Wells!
Photos Provided By:
Colorado Athletics
South Sumter High School
XFL.com
Kyle Coppola was born in Newton, Massachusetts and received his Bachelor of Fine Arts in Communications from Curry College in 2016. After traveling to Florida on a family vacation, he decided he could not get enough of the warm weather and made the move from snowy Massachusetts to central Florida 8 years ago.
For the last decade Kyle has gained valuable experience in social media content creation, marketing and sales, writing, video production, sports announcing and even broadcasting for local radio stations, such as FM 102.9 in The Villages and FM 91.5 in Massachusetts. Every year he volunteers at The Villages Charter High School as a play-by-play sports announcer for the football games as well as a public address announcer for the basketball games, including the annual Battle at The Villages Tournament.
Outside the office Kyle is a husband and father to two beautiful girls along with their cat. In his spare time he likes to spend time with his family, travel, play golf and swim. He is also a huge sports junkie and even bigger motorsports fan and loves to attend racing events when he can.
Share This Story!