Former Villages Basketball Star Sam Walters Plays First Game For Alabama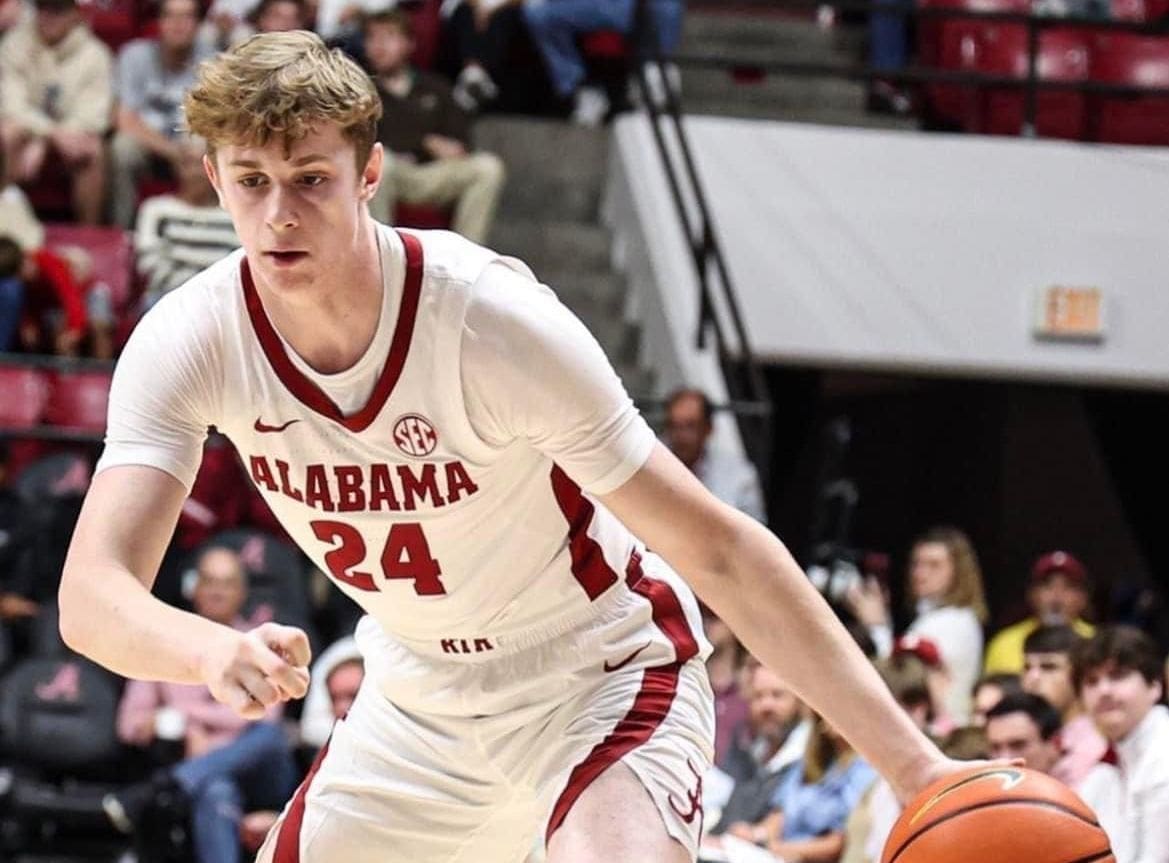 Former Villages Basketball Star Sam Walters Plays First Game For Alabama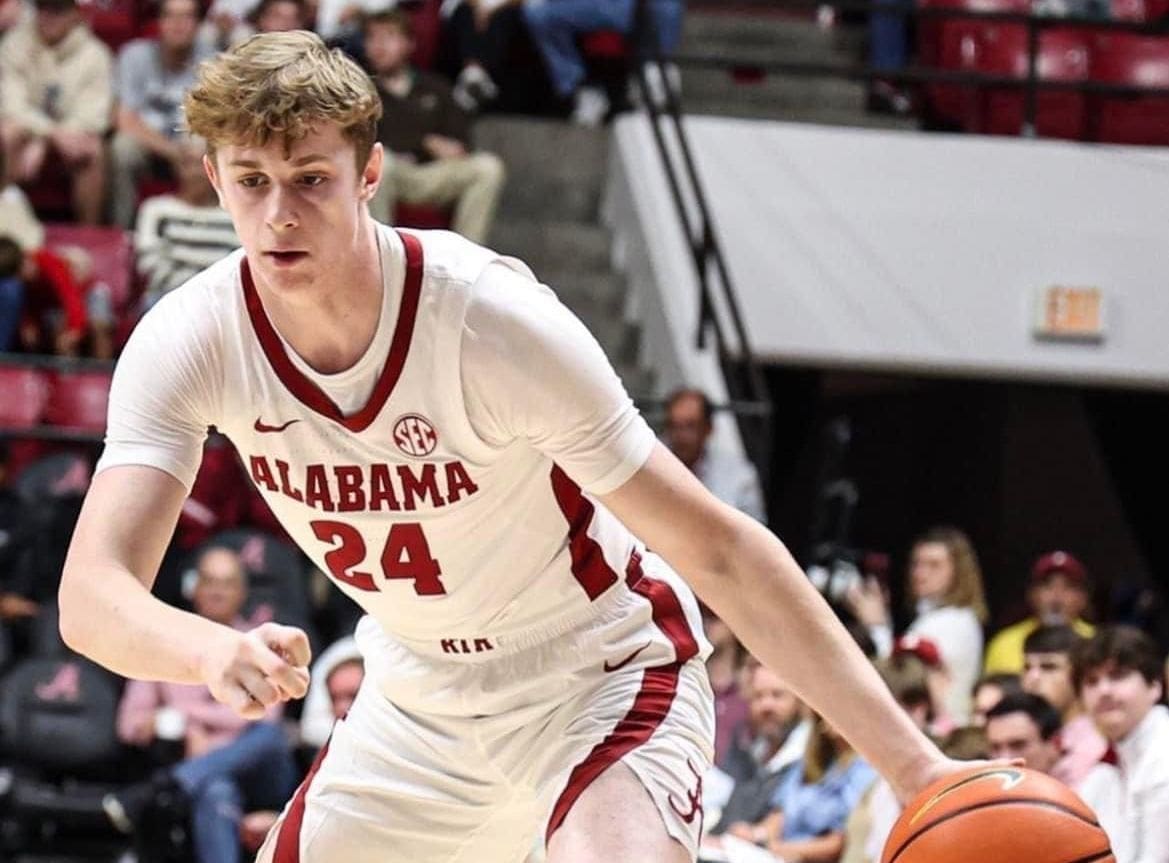 Former Villages Basketball sensation Sam Walters, renowned for leading The Villages to the State Championship game last year, made his official debut for the University of Alabama, marking the beginning of his collegiate journey in the world of basketball. The 6'9″ freshman showcased his skills in a notable performance during the Crimson Tide's dominant 105-73 victory over Morehead State.
In his first outing for Alabama, Walters left a lasting impression as he took to the court for 15 minutes, contributing 7 points, a steal, and securing two rebounds. While the game's highest scorer was Grant Nelson with an impressive 24 points and 7 rebounds, the Walters family was brimming with pride as they watched Sam don the iconic Alabama colors and represent his SEC school.
Walters' journey to the University of Alabama was a well-traveled one. He began his illustrious career with The Villages before transferring to Montverde Academy for a season, only to return to The Villages to conclude his high school career. The local community was ecstatic to witness his transition to the collegiate level, recognizing that this was just the beginning of a promising career.
For many freshman players, earning 15 minutes of playing time in their first SEC game is a significant achievement, and for Walters, it was a particularly special moment. The last Villages athlete to make a similar leap into the SEC was Tre Mann, who played for the University of Florida before ascending to the NBA and currently representing the Oklahoma City Thunder.
Throughout his high school career, Walters was a standout performer, averaging an impressive 23 points per game and securing an average of 10 rebounds per game. He was hailed as one of the most talented players to emerge from Lake and Sumter County in recent memory.
The local community and basketball enthusiasts eagerly anticipate watching Sam Walters' career evolve at the University of Alabama. As he continues to make his mark on the collegiate basketball scene, they remain supportive and excited about the future accomplishments that undoubtedly await this promising young athlete.
Photo Credit: Heidi Walters
Kyle Coppola was born in Newton, Massachusetts and received his Bachelor of Fine Arts in Communications from Curry College in 2016. After traveling to Florida on a family vacation, he decided he could not get enough of the warm weather and made the move from snowy Massachusetts to central Florida 8 years ago.
For the last decade Kyle has gained valuable experience in social media content creation, marketing and sales, writing, video production, sports announcing and even broadcasting for local radio stations, such as FM 102.9 in The Villages and FM 91.5 in Massachusetts. Every year he volunteers at The Villages Charter High School as a play-by-play sports announcer for the football games as well as a public address announcer for the basketball games, including the annual Battle at The Villages Tournament.
Outside the office Kyle is a husband and father to two beautiful girls along with their cat. In his spare time he likes to spend time with his family, travel, play golf and swim. He is also a huge sports junkie and even bigger motorsports fan and loves to attend racing events when he can.
Share This Story!