Former Villages Student Sam Walters Scores Career High for Alabama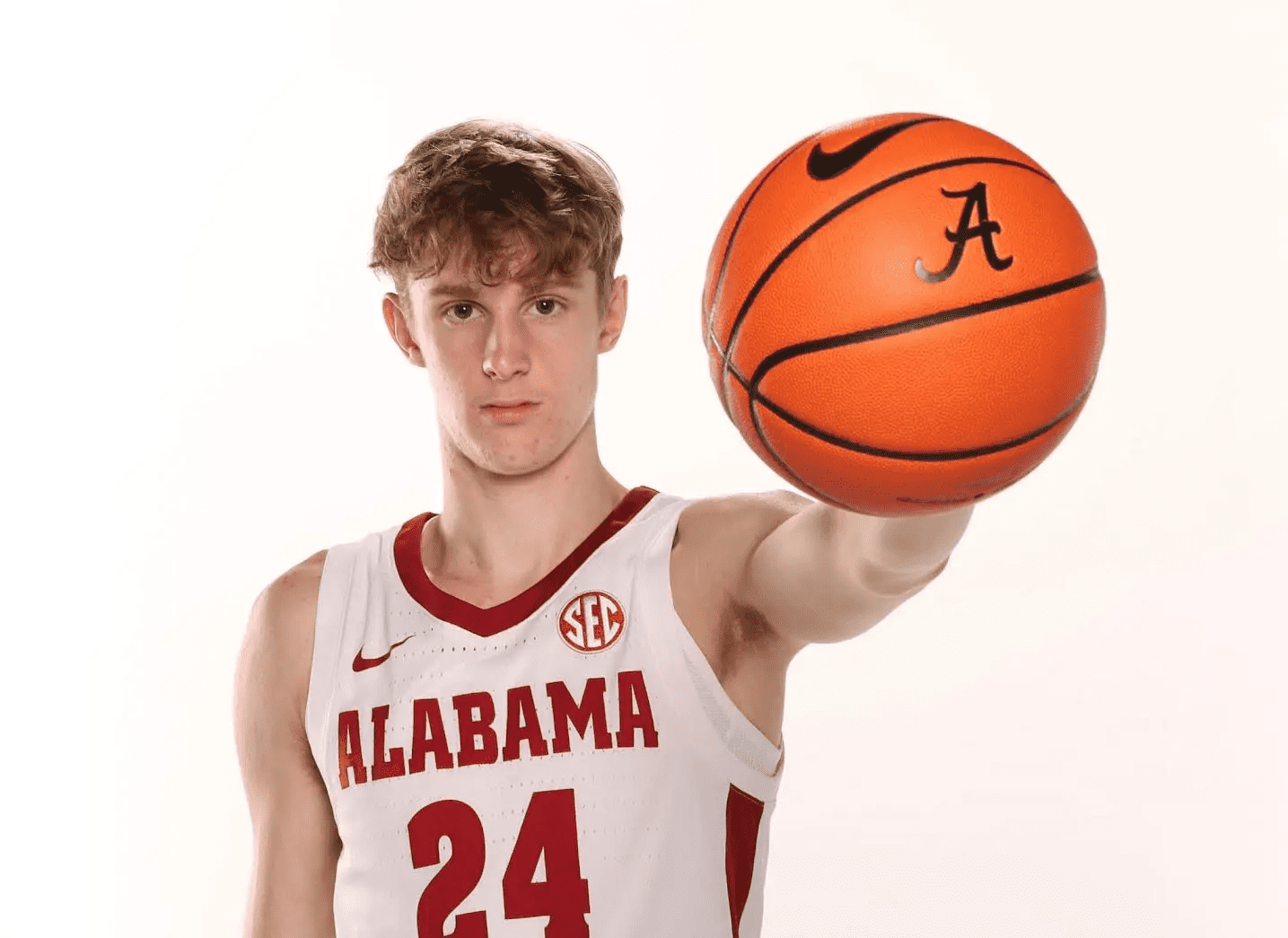 In a standout performance, freshman Sam Walters stole the spotlight, scoring a career-high 16 points to propel No. 22 Alabama to a resounding 102-46 victory over South Alabama on Tuesday night.
Walters, demonstrating flawless accuracy, went 4-for-4 from the field, including three successful 3-pointers, in just 16 minutes of play. His 16-point contribution played a pivotal role in securing the Crimson Tide's third consecutive win of the season. Walters should get plenty of playing time early on this season especially during blowout wins such as the one last night.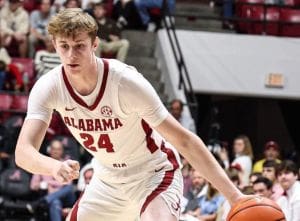 Those who know Sam or have seen him play know that he can shoot, which is great to see especially seeing some three pointers fall for him. Alabama has been working with Walters to guard on defense better. Walters attempted to guard for a good chunk of the previous game and fouled out in eight minutes. The freshman did a much better job this game of playing physical but not fouling out. That is something that Walters will want to continue to work on as the season progresses.
Walters' performance was a significant factor in Alabama's ability to bounce back after briefly trailing early in the game. South Alabama made three of its first six 3-point attempts, but the Crimson Tide's defensive efforts limited the Jaguars to only 17% shooting from beyond the arc.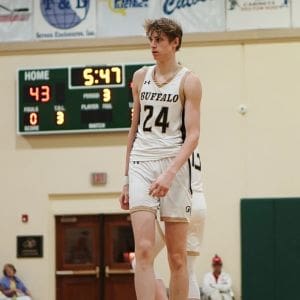 Alabama of course is led by guard Mark Spears, forward Grant Nelson and Guard Aaron Estrada. All three of those players are averaging over 17 points per game to start the season.  Walters' impressive display drew attention, with his 16 points coming in a mere 16 minutes, solidifying his status as a rising star for the Crimson Tide. We should see Walters continue to get opportunities. This is very similar to Tre Mann who started off with modest games before exploding his Freshman and Sophomore season with the Gators. Mann now plays for the Thunder in the NBA.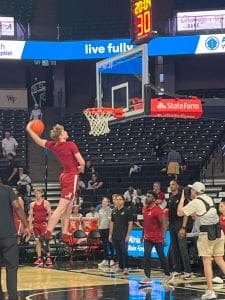 Alabama (3-0) continues its winning streak and looks ahead to hosting Mercer on Friday. That will conclude a four-game home stretch to start the season. We are excited to see the former Villages basketball star continuing to impress this year. There is much work to be done but Alabama looks primed for another run at a possible SEC championship this year.
Kyle Coppola was born in Newton, Massachusetts and received his Bachelor of Fine Arts in Communications from Curry College in 2016. After traveling to Florida on a family vacation, he decided he could not get enough of the warm weather and made the move from snowy Massachusetts to central Florida 8 years ago.
For the last decade Kyle has gained valuable experience in social media content creation, marketing and sales, writing, video production, sports announcing and even broadcasting for local radio stations, such as FM 102.9 in The Villages and FM 91.5 in Massachusetts. Every year he volunteers at The Villages Charter High School as a play-by-play sports announcer for the football games as well as a public address announcer for the basketball games, including the annual Battle at The Villages Tournament.
Outside the office Kyle is a husband and father to two beautiful girls along with their cat. In his spare time he likes to spend time with his family, travel, play golf and swim. He is also a huge sports junkie and even bigger motorsports fan and loves to attend racing events when he can.
Share This Story!