Four Lake County Students Join Team USA Competing at International Baton Twirling Federation in Liverpool England!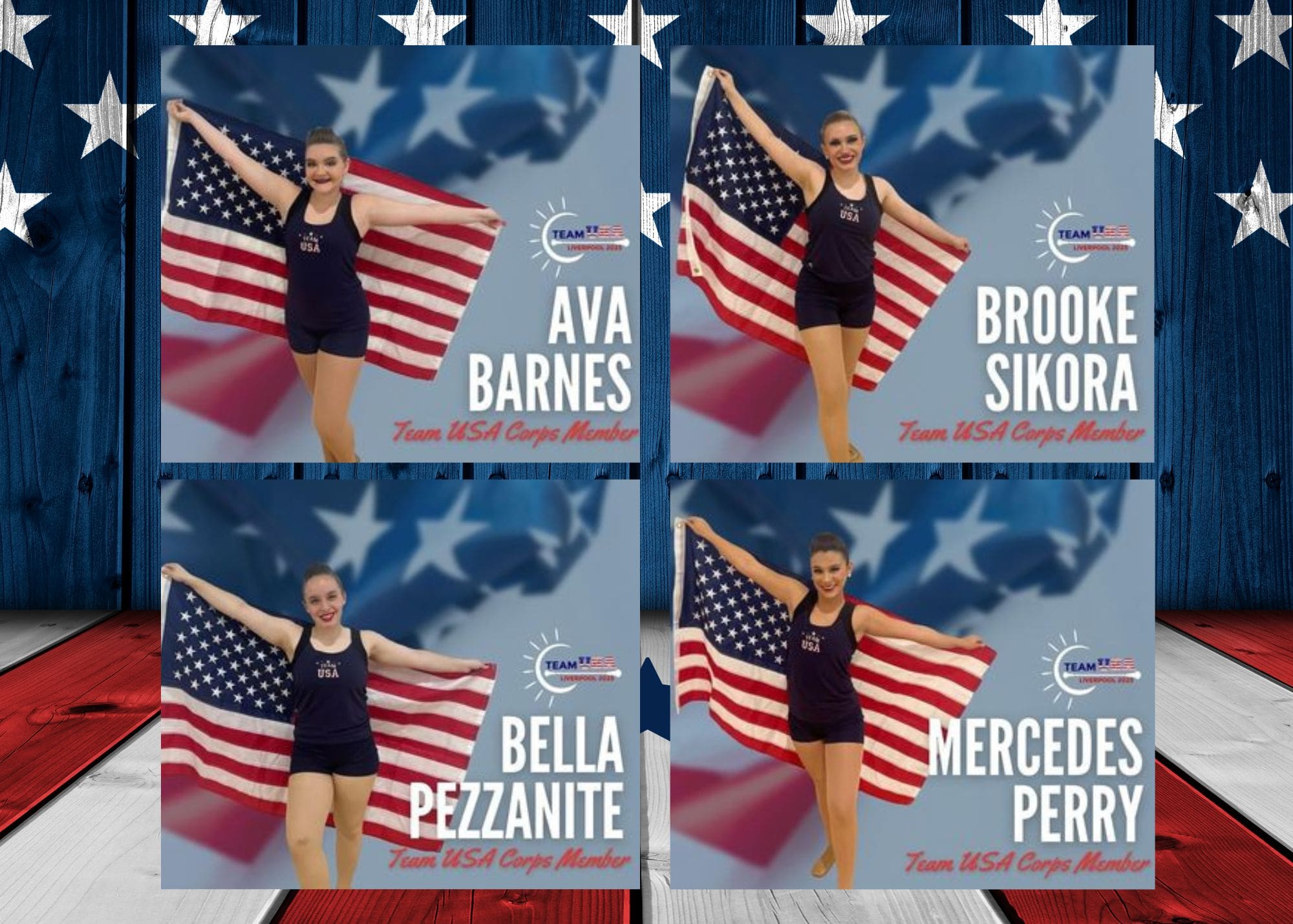 Four Lake County Students Join Team USA Competing at International Baton Twirling Federation in Liverpool England!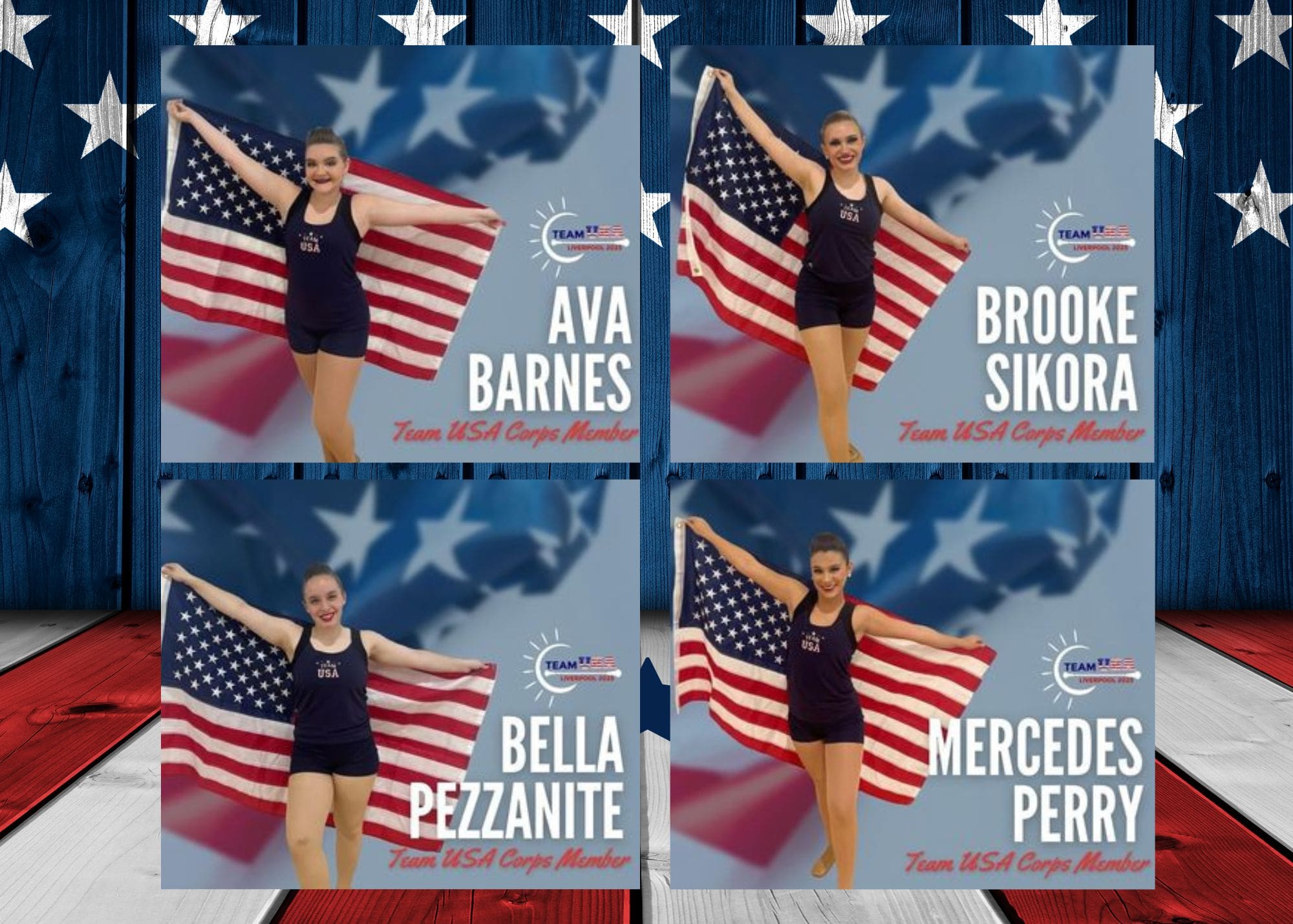 Excitement is growing at Epic Twirl which is sending four of its members to join Team USA as they compete in Liverpool England on August, 10th in the International Baton Twirling Federation! This is a huge deal for these athletes and we couldn't be more proud that we have four members that will be representing Lake County at one of Twirling's highest levels of competition!
They are part of an Elite group of twirlers that have joined the Sundancer's of Orlando to take part in this highest level of twirling competition. The team recently competed at The United State Twirling Association's National Championships in Kissimmee bringing home the highest honor of earning the Espirit De Corps Cup and Choreography Award.
Meet The Four EPIC Twirl Members Competing on Team USA!
The students that will be part of team USA include Mercades Perry and Ava Barnes of Leesburg High School, Brooke Sikora of Tavares High School and Bella Pezzanite of The Villages Charter High School! They are honored to be a part of team USA and we are thrilled they get to represent Lake County in Liverpool, England!
The students have competed with this routine approximately eight times this season. In between competitions, they have traveled to Titusville to meet up with the rest of Team USA members that come from all over Florida. They have worked extraordinarily hard to get to this level of competition!
The students are all advanced competition team members of the local group EPIC Twirl. Each of them began twirling at a very young age and are excited to get this unique opportunity to represent their community, state, and country this summer as they go for the gold!
EPIC Twirl is under the direction of coach Cheri Howard. The group is going into their 35th year of sharing the sport of baton twirling with students across the country. Classes are offered at several elementary schools in Lake County, as well as studio and gymnasium locations.
If you are interested in getting your child into these classes, registration starts soon with new classes beginning in September. Please visit epictwirl.com for class information.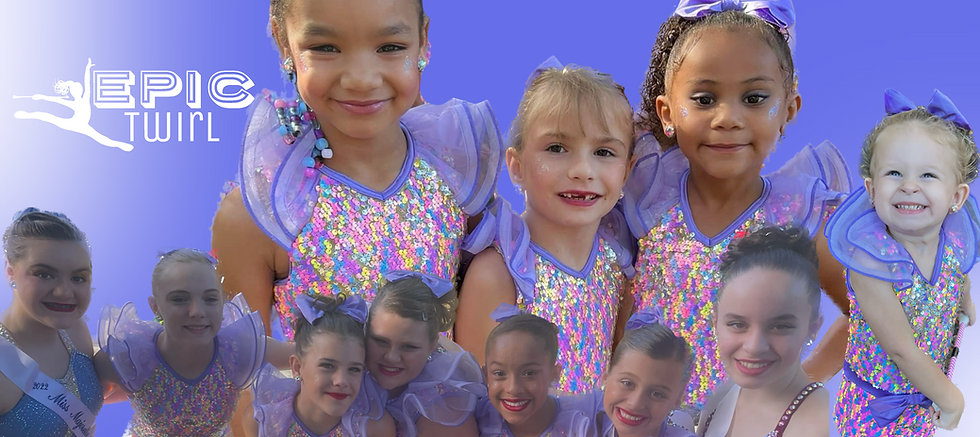 I talked with coach Cheri Howard and she says "We would like to thank the community members who have supported us with kind words, sponsorship, and donations. We wish our girls the best of luck and we know they will make us proud."
Looking to get involved? Contact Cheri Howard
Phone – 352-396-5142
Email – epic twirlers@gmail.com
epictwirl.com
408 Tropic Circle, Fruitland Park, Florida
If you would like to help these girls with their expenses, the apps are provided below.
Venmo@epictwirl
Cash-app $epictwirl
Kyle Coppola was born in Newton, Massachusetts and received his Bachelor of Fine Arts in Communications from Curry College in 2016. After traveling to Florida on a family vacation, he decided he could not get enough of the warm weather and made the move from snowy Massachusetts to central Florida 8 years ago.
For the last decade Kyle has gained valuable experience in social media content creation, marketing and sales, writing, video production, sports announcing and even broadcasting for local radio stations, such as FM 102.9 in The Villages and FM 91.5 in Massachusetts. Every year he volunteers at The Villages Charter High School as a play-by-play sports announcer for the football games as well as a public address announcer for the basketball games, including the annual Battle at The Villages Tournament.
Outside the office Kyle is a husband and father to two beautiful girls along with their cat. In his spare time he likes to spend time with his family, travel, play golf and swim. He is also a huge sports junkie and even bigger motorsports fan and loves to attend racing events when he can.
Share This Story!