Four Popular Restaurants Take Top Awards at Taste of Mount Dora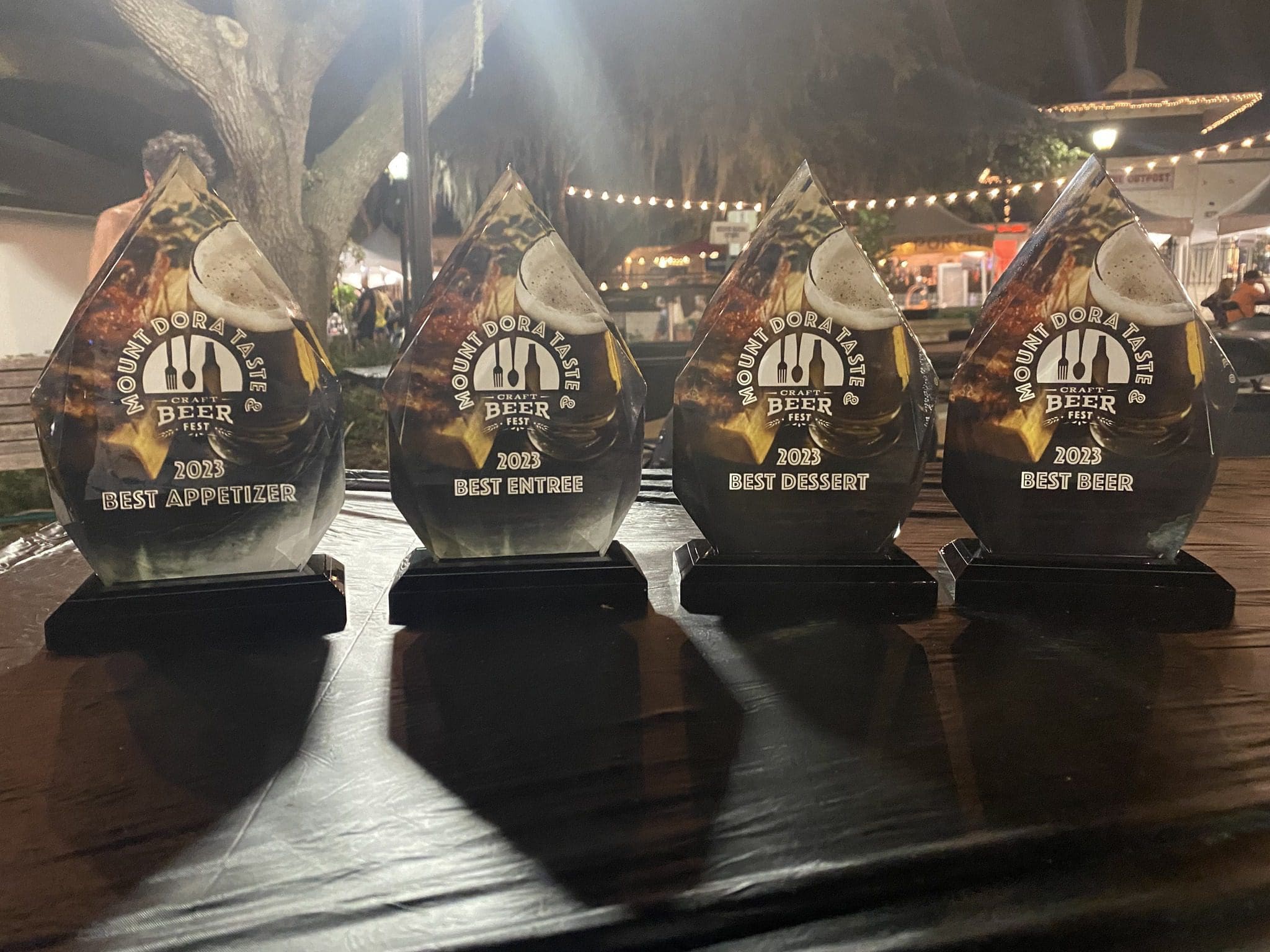 The Mount Dora Area Chamber of Commerce hosted the annual Mount Dora Taste & Craft Beer Festival on Saturday, where dozens of local restaurants showcased their best appetizers, entrees, desserts and craft beers. In the end, four restaurants took the top honors to become the 2023 Best of Taste.
Best Appetizer
PizzAmore'

– Sloppy Chicken Wings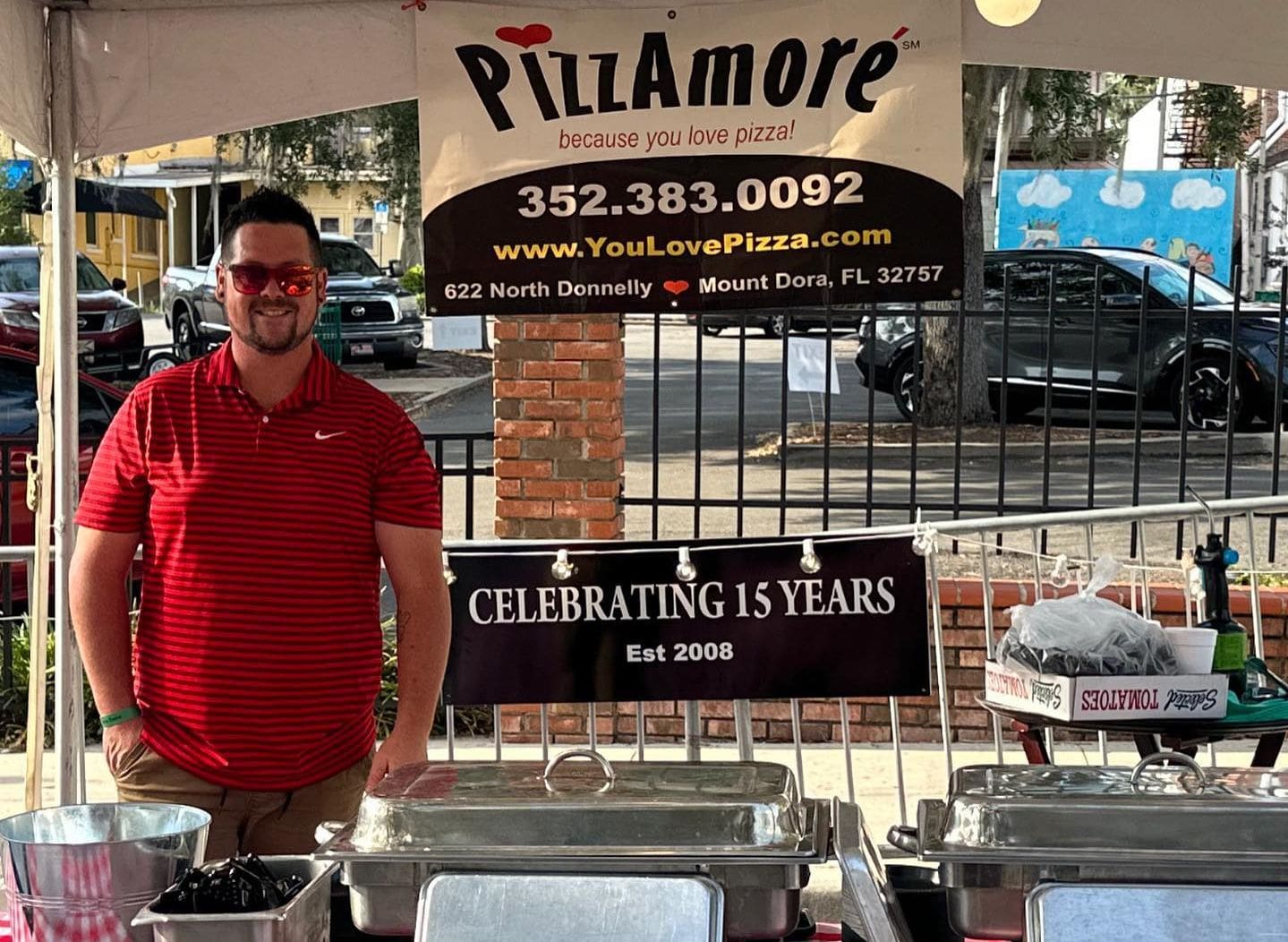 PizzAmore' is celebrating 15 years this year and is still going strong. As a local favorite, their pizza is truly made with love as owner Leigh Love and executive chef Jesse Thomas teamed up to create this popular pizza establishment.
"Our objective was to create a warm, inviting, fun and casual place to bring the entire family," it states on their website. "Since PizzAmoré was born during the height of the recession, it was important to them to create a space where our guests would enjoy great tasting food in a comfortable setting, all at a great price, and provided by friendly and knowledgeable staff."
Best Entree
Barnwood BBQ

– 20 Hour Slow Cooked Beef Brisket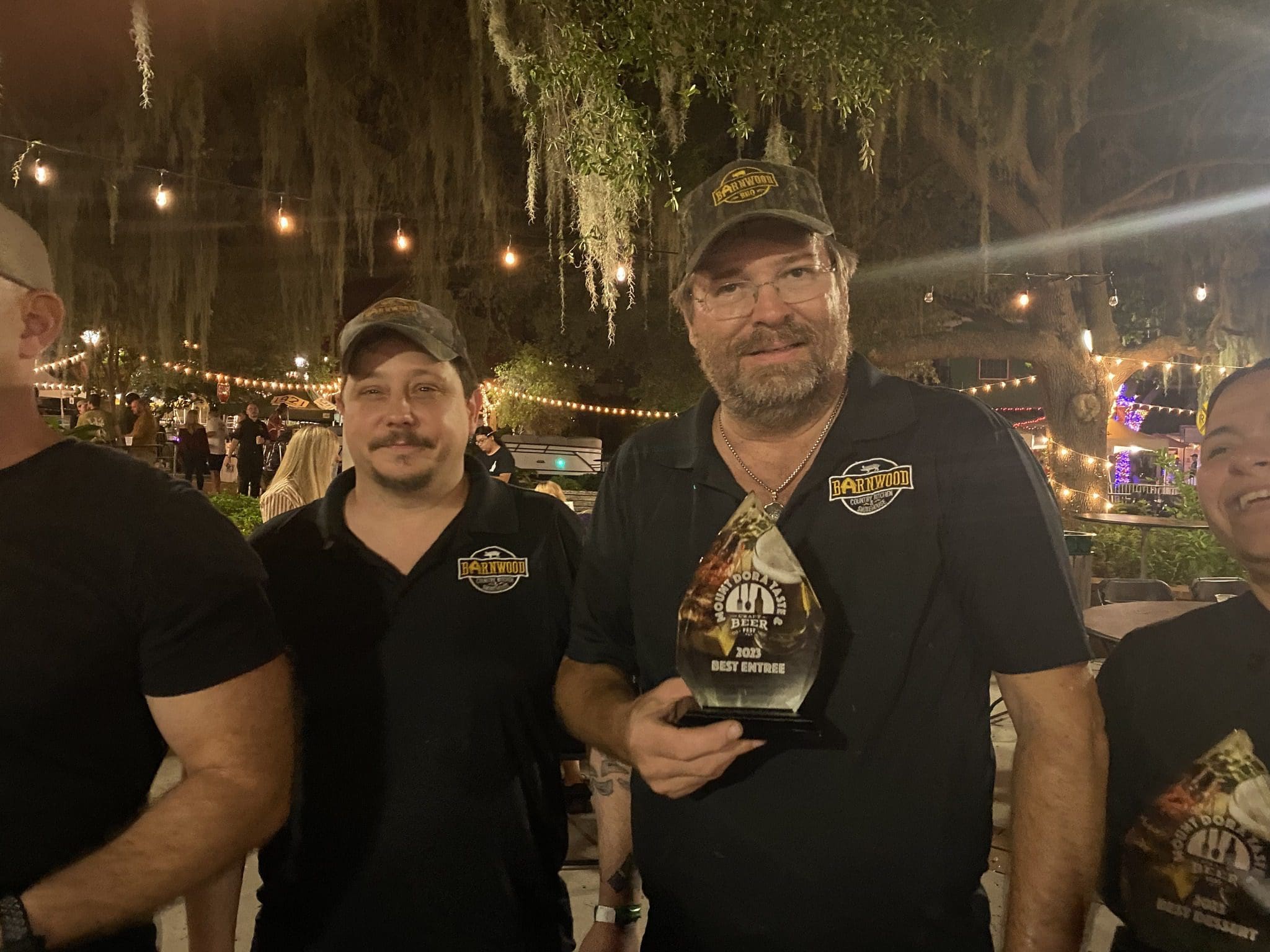 Once again, Barnwood BBQ is no stranger to the community, and it's no surprise they can add another trophy to their growing collection. Owners Dan and Elaine Backhaus started the restaurant after winning a BBQ sauce contest in 2004. They traveled around the country with their award winning BBQ before settling down in Eustis in 2013 and moved to Mount Dora a few years later.
Best Dessert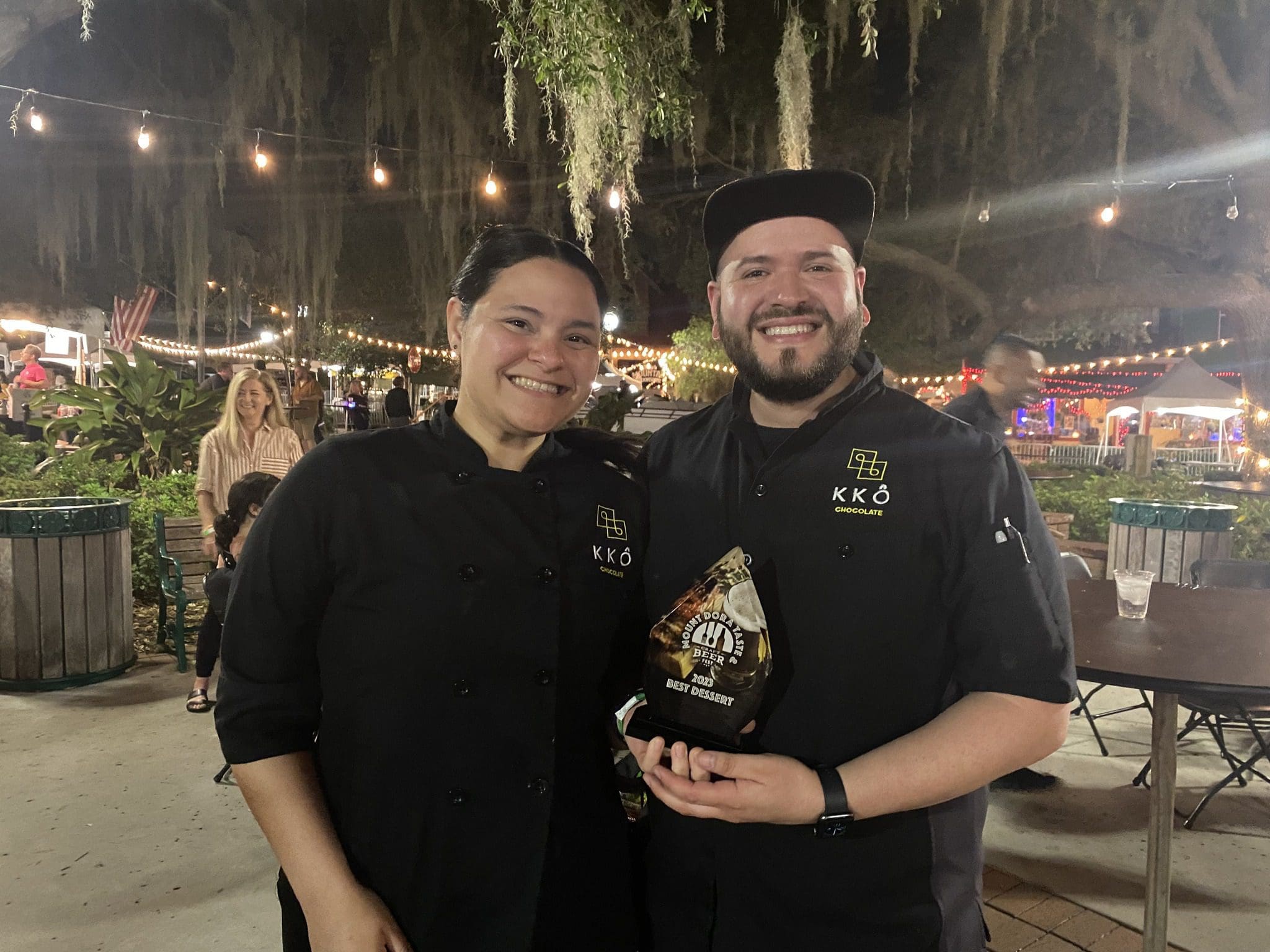 Newcomers Gabriel Maysonet and Eugene Colón of KKO Chocolate took home the best dessert award. Having personally tasted their amazing chocolate creations, this again was no surprise.
Established in 2021, the couple left their lives in Puerto Rico and moved to Central Florida to pursue their dreams.
"KKÔ Chocolate is a boutique style chocolate shop where you can find luxury and fine chocolates, fine desserts, chocolate bars, caramels, and other candy and chocolate confections to delight your sweet tooth," according to their website. "All chocolates are crafted to perfection at the store in downtown Mount Dora, FL using only the highest quality and ethically sourced cacao beans."
Best Beer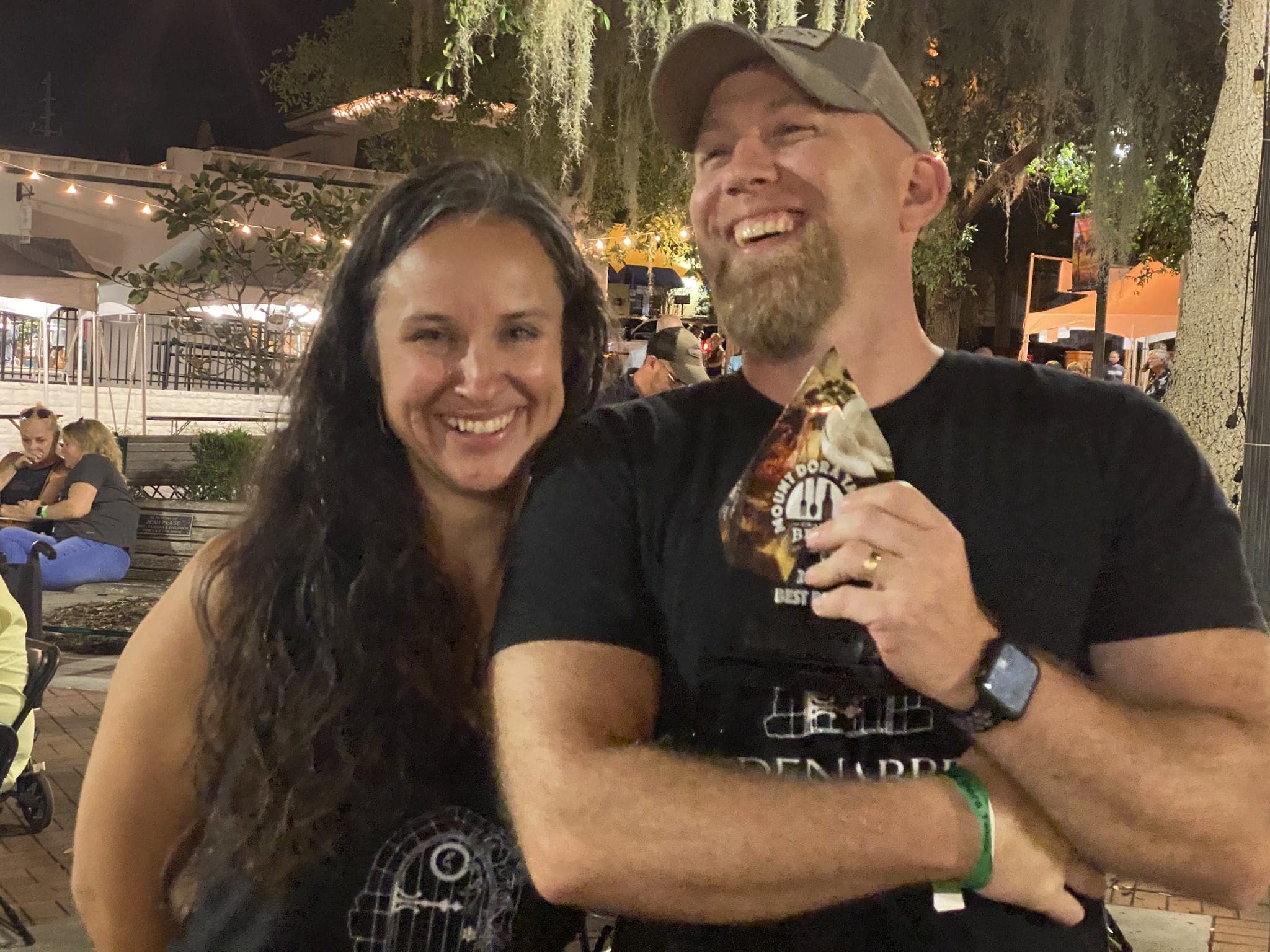 Another newcomer, Eden Abby Brewing Community is quickly becoming the new place to be in Mount Dora. Eve and Ben Passmore opened the brewery in 2022, but their journey began 15 years ago in Europe.
The couple had their own pub in Malta, but when they moved to the U.S., they decided to start brewing their own beer. Their restaurant features their craft beer on tap along with a full menu of salads, tacos, snacks, platters and desserts.
Congratulations to all the winners!
Originally from the small town of Berryville, Arkansas, Cindy has become a multimedia specialist in journalism, photography, videography and video editing.
She has a B.S. in Communications from the University of Central Arkansas and is a correspondent for The Daily Commercial, LakeFront TV and Beacon College's PBS talk show, "A World of Difference," where she received an Anthem Award and Telly Award.
When she isn't working, Cindy spends time with her husband, Ryan, and son, David, traveling and taking photos of landscapes and wildlife.
Share This Story!