Friday Night Lights Football Playoff Preview 11.18.2022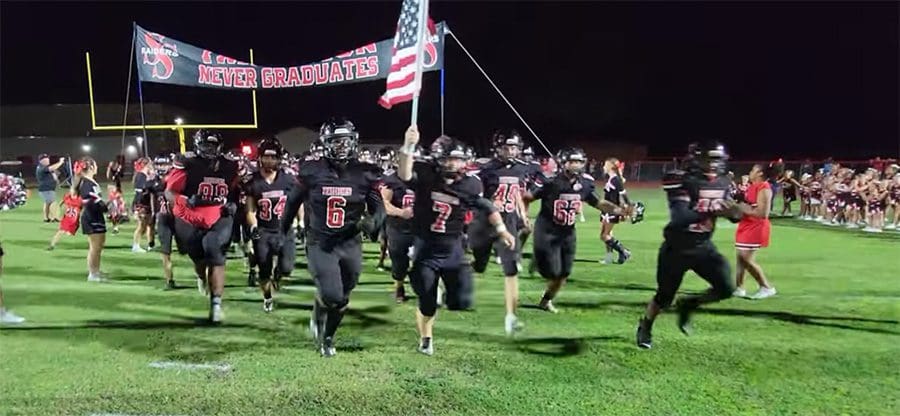 The Regional Semifinals are upon us who will survive to play Thanksgiving weekend?
We are down to 3 Lake & Sumter County football teams remaining in this years FHSAA football playoffs. They include South Sumter, Lake Minneola and Wildwood High! Each team has a unique scenario headed into this weekend! Lets take an in depth look at this weekends matchups!
Playoff Game Spotlight #1
#5 Wildwood High 8-2 @ #1 Hawthorne 8-0 : 
Friday at 7:30pm
Division 1R
The Wildwood Wildcats come into this game having pulled an upset against undefeated Williston earning the right to play in the Regional Semi-Final against Hawthorne. If its one thing, the Wildcats are not afraid of unbeaten teams and as was the case last week the Wildcats once again face another undefeated Hawthorne team that sits at 8-0 on the season. The Wildcats mustered up everything they could last week. Vernell Brown Jr and Jamari Dickens lead the offense and will need to do the same this week.
For Wildwood they have confused offenses this year offensively and defensively. This game will take everything the Cats have in order to pull off a victory. The Hornets have not given up more than 21 points all season to any opponent. There have been some close games but the defense of this Hornet team is incredible and we will talk about them shortly. The way Wildwood can stay in this game is by controlling the ball which is something they have successfully done all season.
Wildwood QB Jamari Dickens has 12 touchdowns on the season and has thrown for nearly 800 yards. Dickens shares the QB duties with Vincent Brown Jr. who acts as a Wildcat quarterback. Brown Jr. has had a stellar year and his offensive line has given him plenty of time. The Wildcats also have a few receiving threats to contend with in Junior Lorenzo Simmons and Senior Zach Poyser. Each of these wide outs have a combined 5 touchdowns this season. Having said that Wildwood will likely want to try and establish a rushing attack in this game to keep the ball as much as possible.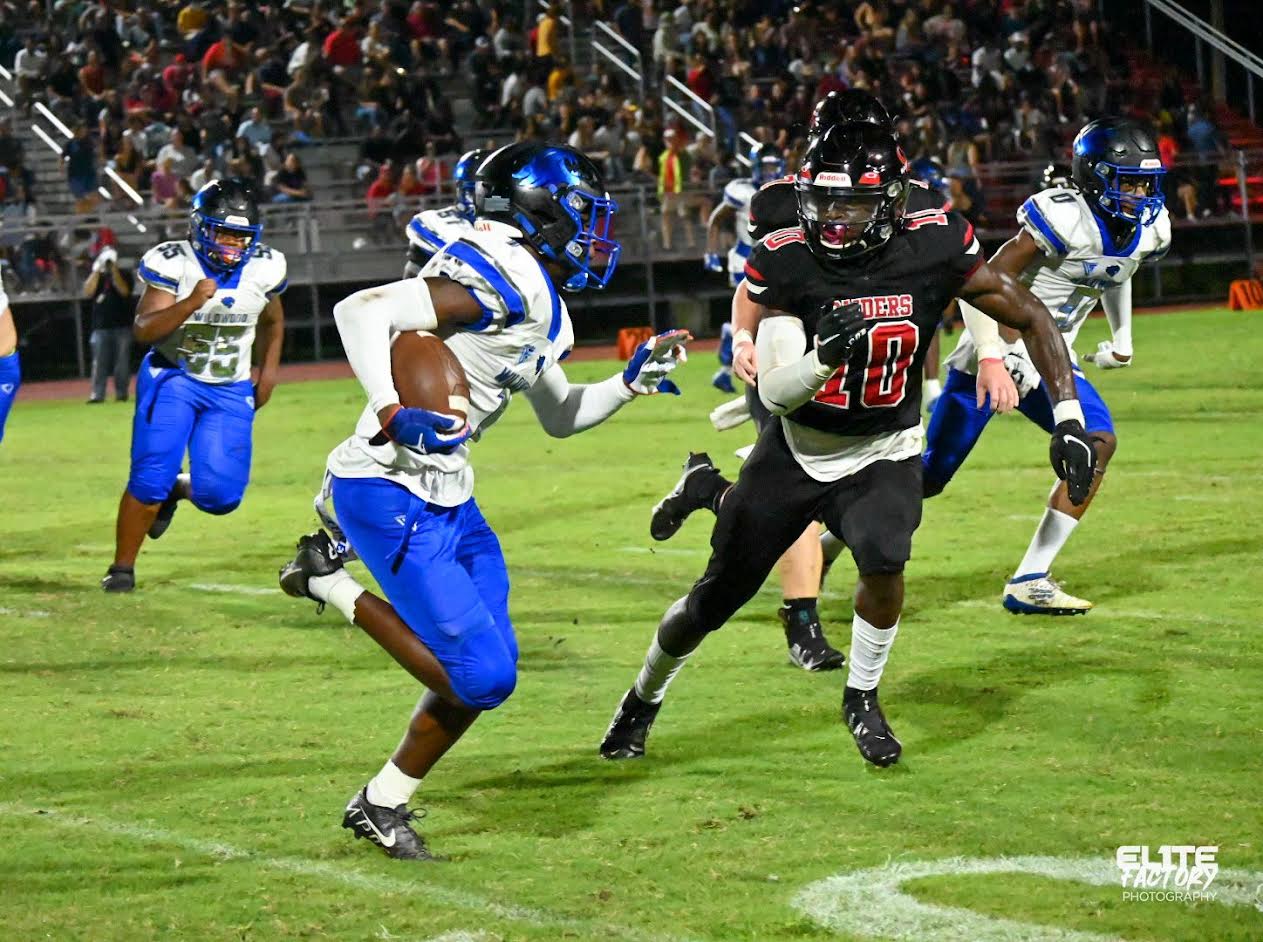 Hawthorne has had an amazing season. They have had the honor or to Wildwood the displeasure of knocking the Wildcats out of the playoffs 3 years in a row dating back to 2019. If this Wildcat team isn't fired up about that I don't know who would be! That is 3 straight years this team has ended seniors careers, brought men to tears and I can't think of how fired up Wildwood is going to be to try and beat Hawthorne. The Hornets are no stranger to the playoffs the past two seasons they have made the state final 4. This team knows business!
The Hornets are lead by starting Quarteback Sophomore CJ Ingram. Ingram may only be a Sophomore but he plays like he has over 4 years of experience. Ingram has 15 touchdowns this season 8 on the ground and 7 through the air. He is a duel threat quarterback and the Wildwood defense will need to keep an eye on this guy all night long. Hawthorne also boasts one of the best running backs in state. Brian James has ran for over 1100 yards last season with 13 touchdowns to go along with those numbers. The numbers are not as vast this season but he is good and Wildwood will need to keep an eye out for his quickness.
Defensively is where the Hornets shine. They always says defense wins championships, well this teams has one of the most physical and scary defensive ends in the game. We are talking about Jalilen Ruth. Lets just say he's ruthless on the field. Ruth has accumulated over 56 tackles this season in only 8 games. He also leads the team in sacks with 12 total sacks this year. That is four times as many as Stanley Cook who has 3 sacks on the season and over 40 tackles. Wildwood will have its hands full trying to get by this defense!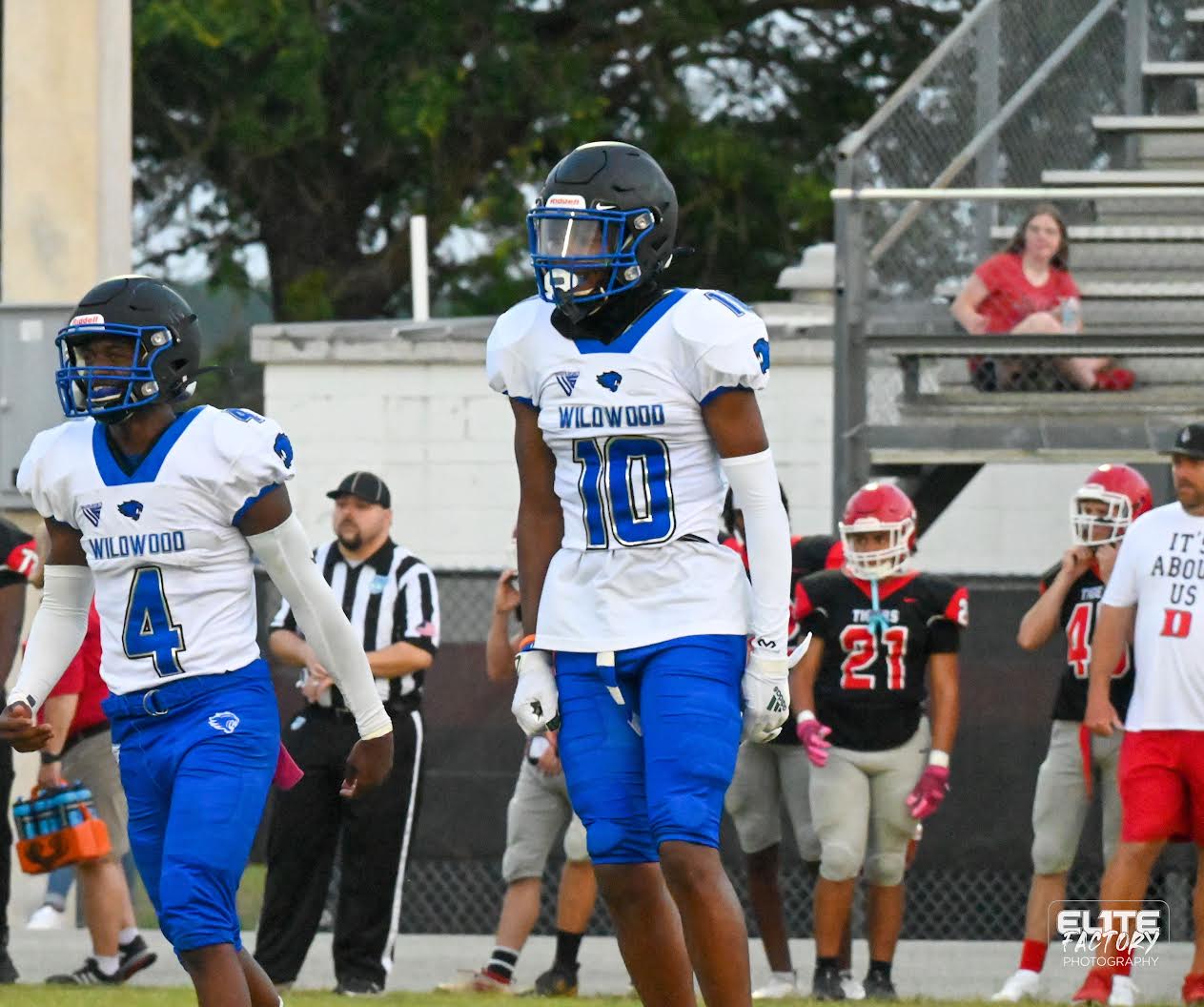 But Wildwood brings a good defense as well. This could be one of those games that challenges both offenses and it could be low scoring. Wildwood has one of the best Linebackers in the county. Senior Ricky Harding has bee decimating opposing offenses all season long. He has 75 tackles this year to go along with 10 sacks which is tied with fellow Defensive standout Ben Bellamy who has a total of 10 sacks to his credit as well.
Overall Wildwood has played more games this season but that might be a good thing. The Wildcats have looked better and better down the stretch here. The question will be if they can put it all together in order to beat a Hawthorne team which has had Wildwood's number the past 3 years. Watch for Wildwood to come out and if they go down, they will go down swinging with everything they have. That we can assure you.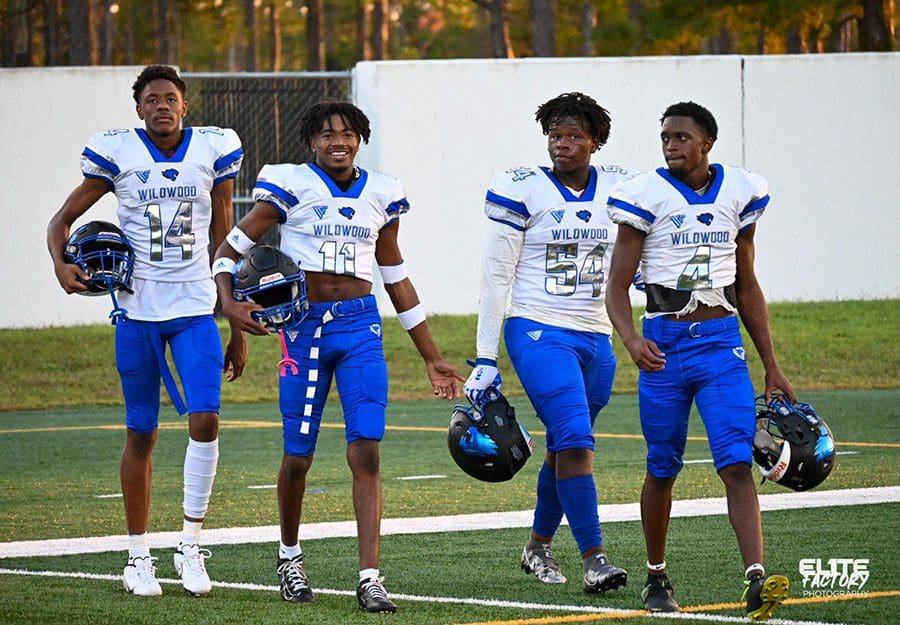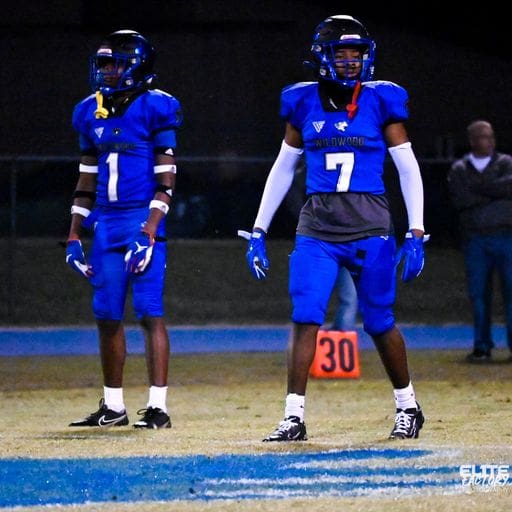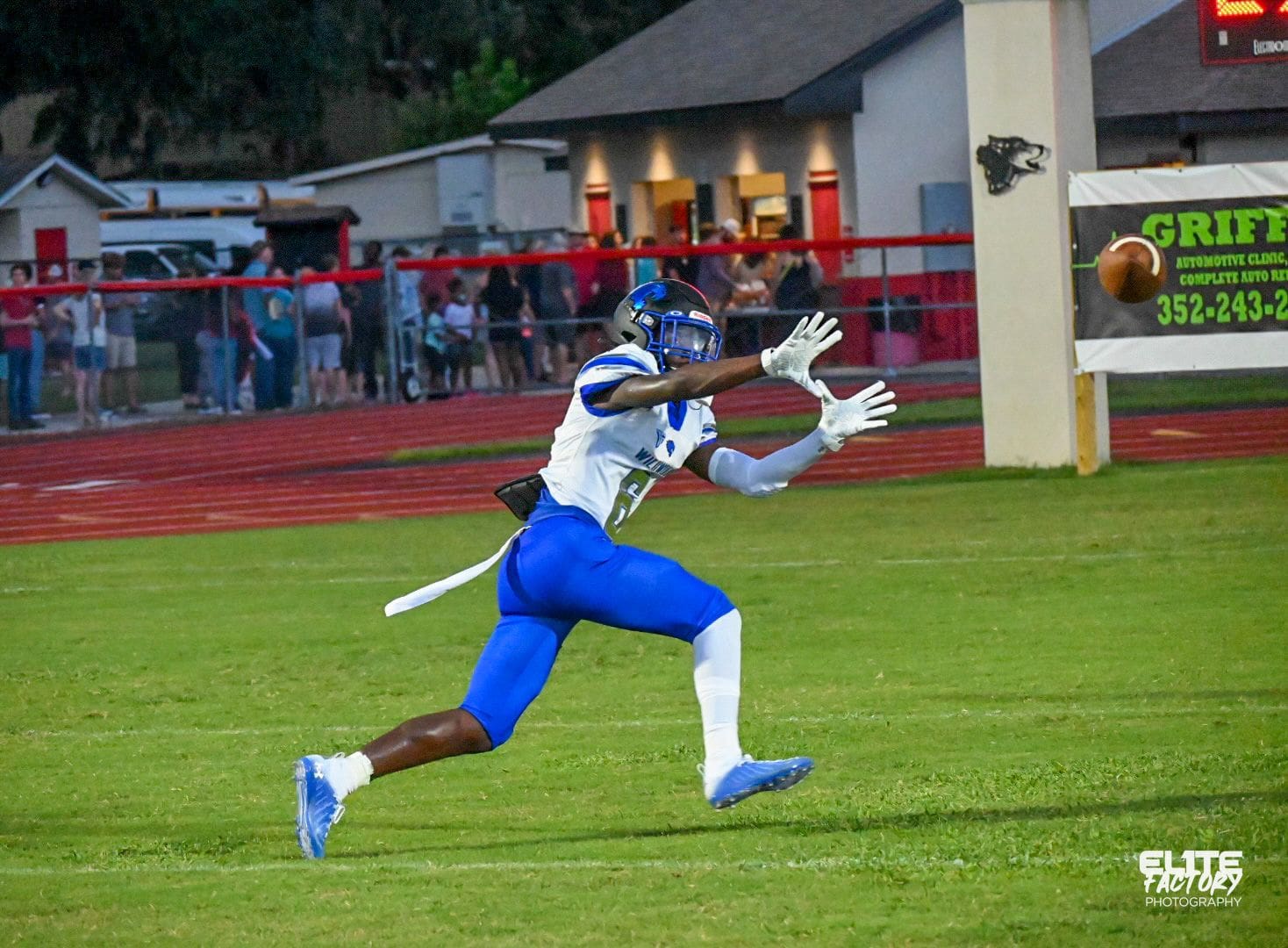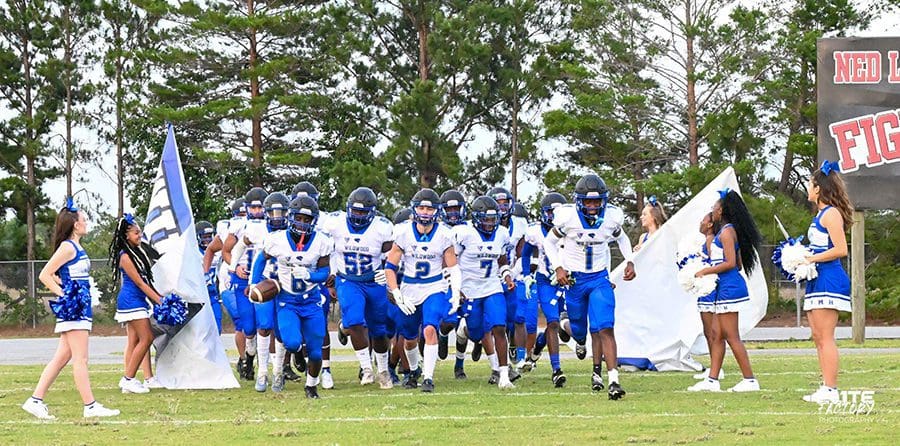 Defensively for the Hawks, Junior Andrew Bowles leads the team in tackles with 49. Meanwhile Bowles gets help from Inside Linebacker Miles Mitchell who also has over 40 tackles this year and also leads the team in sacks. This defense has shown time after time that it's one of the best in the county so look for them to give Bartow a difficult game Saturday night.
Meanwhile for Bartow their offense isn't anything to write home about. Some standouts include Senior Running Back Trequan Jones who has accumulated 8 touchdowns and has run for close to 1000 yards this season. Bartow mostly runs the ball. In fact they've only attempted 42 passes all season and completed only 23 of them. No receiver on the Yellow Jackets has scored more than 1 touchdown this season so this could be a very difficult matchup especially considering the offensive firepower The Hawks possess.
Overall Bartow has lost 4 of its last 5 games and limped into the playoffs. They actually got a lot of help with other teams in their district losing key games which helped them make it this far. Unless The Yellow Jackets can keep up offensively this could be a long night for this team. The Hawks know that if they win this game they get to host at least one more home game this season. Best of luck to both teams!
Playoff Game Spotlight #2
 #6 Winter Haven 8-3 @ #2 Lake Minneola 9-1 : 
Friday at 7:30pm
Lake Minneola comes into this game after handing a beat down to Bartow. The Hawks are looking really good coming into this game against Winter Haven. It was a surprise to many to even see Winter Haven in this position as they pulled a massive upset against Land O' Lakes to earn the right to play in this Regional Semifinal. This looks like it may actually be a tougher matchup than it appears for The Hawks.
Winter Haven comes into this game winners of their last 5 games in a row. The Blue Devils have some of the best offensive firepower in the state. Both teams do but lets first let you know about The Blue Devils offense and how they can exploit the Hawks defense. Devils Senior Quarterback Joseph Tarver has 22 touchdowns. 9 on the ground and 12 through the air. He has thrown for over 1500 yards this year while also rushing for over 1,000 yards for a total of over 2500 yards this year! This guy is like Lamar Jackson and he plays like him too. He is a duel threat QB meaning he can use his arm and his legs to destroy opposing defenses and he has been doing it all year long.
Tarver gets help from an impressive offensive line which has aided Tarver and fellow running back Alfred Smothers who has run for over 1,000 yards this year. Smothers averages 7.2 yards per carry while also accumulating 11 touchdowns on the ground this season. Guiseann Mirtil and Ora Farlow IV are the receivers to watch for the Blue Devils. Both players combine for 10 touchdowns this season. Overall the offense is going to cause issues for Lake Minneola but The Hawks boast one of the best offenses we have seen in Lake & Sumter County in a long time.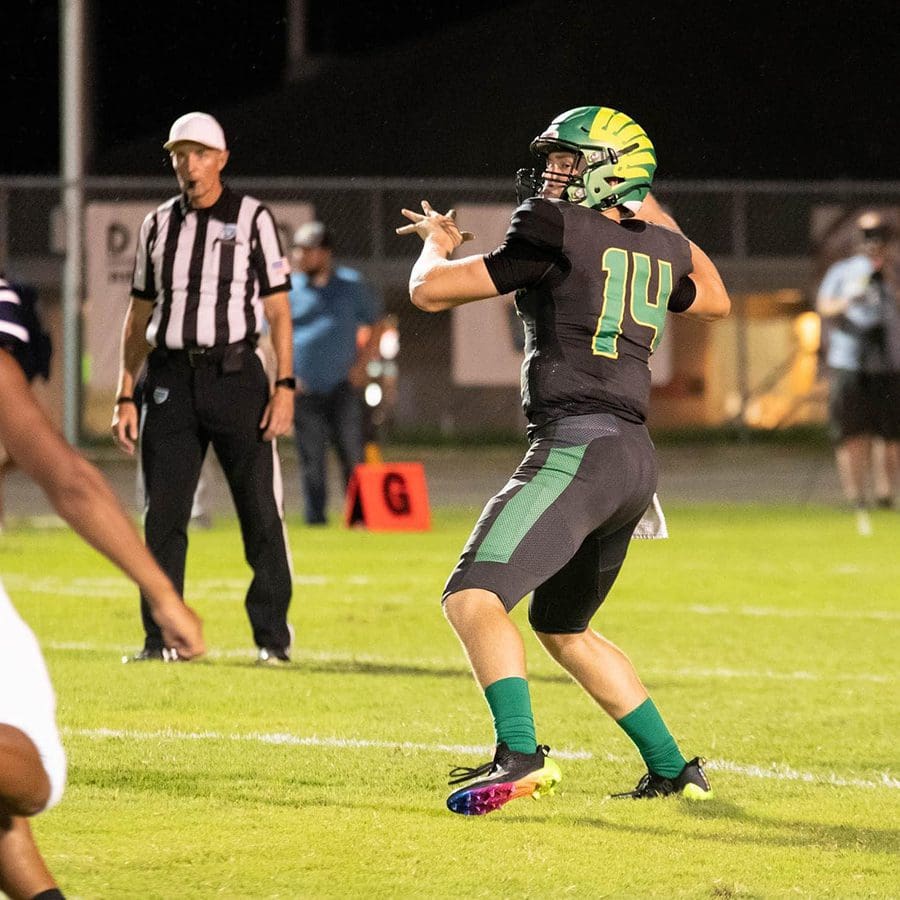 The Hawks are lead by Senior QB Quinn Neimann. To say this guy has been terrific this season would be an understatement. He isn't just terrific he has been playing lights out football. Neimann comes into this contest having thrown for nearly 2000 yards. He is just about 100 yards short of that goal. Neimann has 19 touchdowns this season of which 17 have come through the air. Neimann hasn't had to rush much because his starting Running Back has been absolutely insane this season. Senior RB John Celestin has an impressive 7.7 yards per carry but even more impressive is that he has scored 32 touchdowns this season and has run for well over 1200 yards. That kind of play between these two has had opposing defense in shambles all year.
The Hawks utilize two standout wide outs including Braylon Knauth and David Ramos who combine for over 1400 yards and 11 touchdowns between the two of them. We believe the Hawks will try and start with the ball on the ground and attempt to control the pace of this game but if the Hawks get behind early don't be surprised if these two have big games. Regardless its been an excellent season for both these players.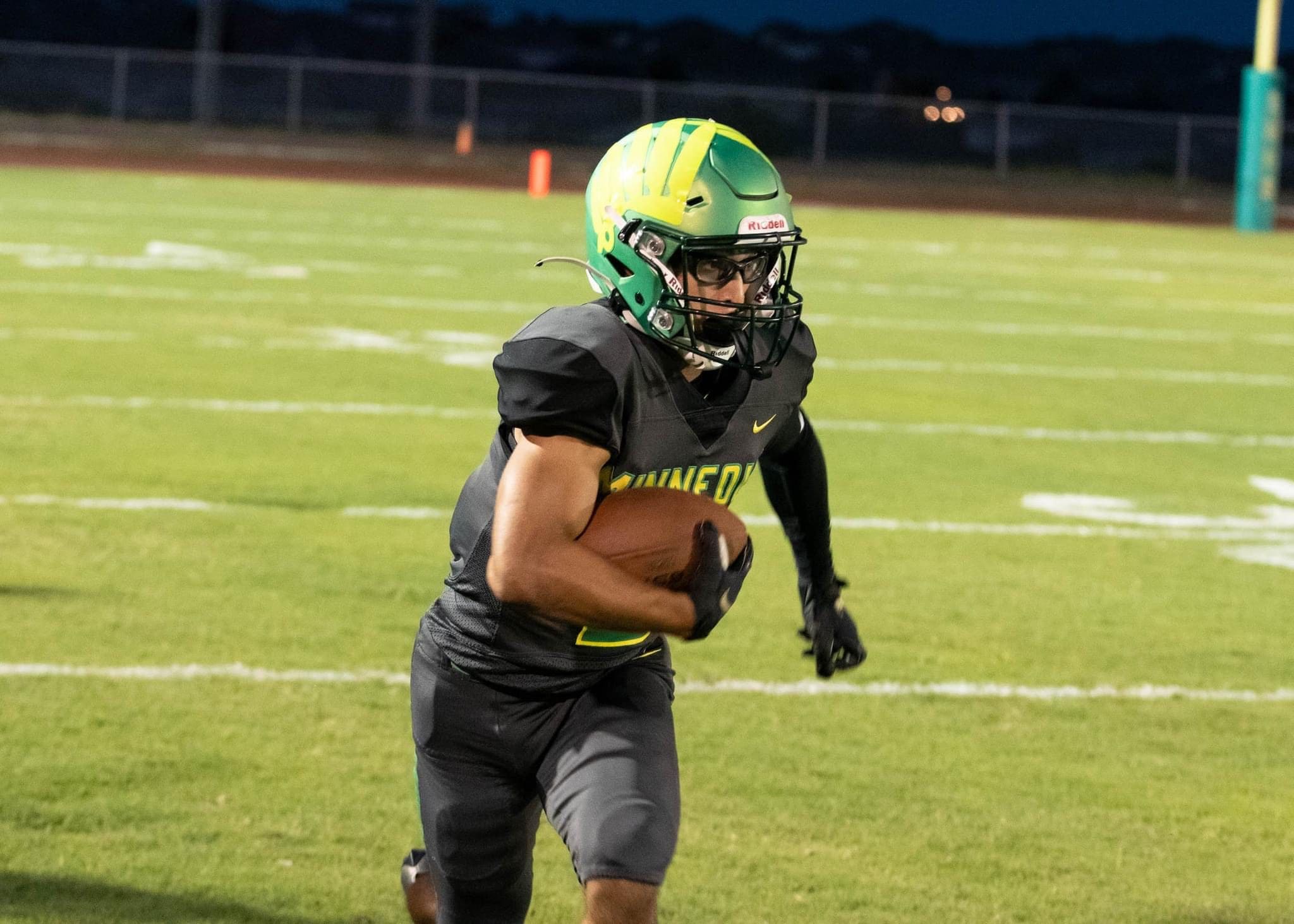 Defensively the Hawks have some great leaders that include Junior MLB Andrew Bowles and Senior ILB Miles Mitchell. Both of these players combine for over 100 tackles this season. They should give The Blue Devils a tough time of it. Look for the defense of Lake Minneola to have a good night. If they don't the offense will certainly need to back them up considering what's on the other side of the field.
Overall this should be a great matchup! This is a home game for Lake Minneola and possibly the last one of the season. The winner of this game takes on either #1 seeded Lakeland or #5 Mitchell High. That should also be a fun contest. Mitchell should give Lakeland a run for their money. What a great section of the bracket this is! We can't wait to see how it all plays out. If you are in the area come out and support the Hawks as they try and make the Regional Finals!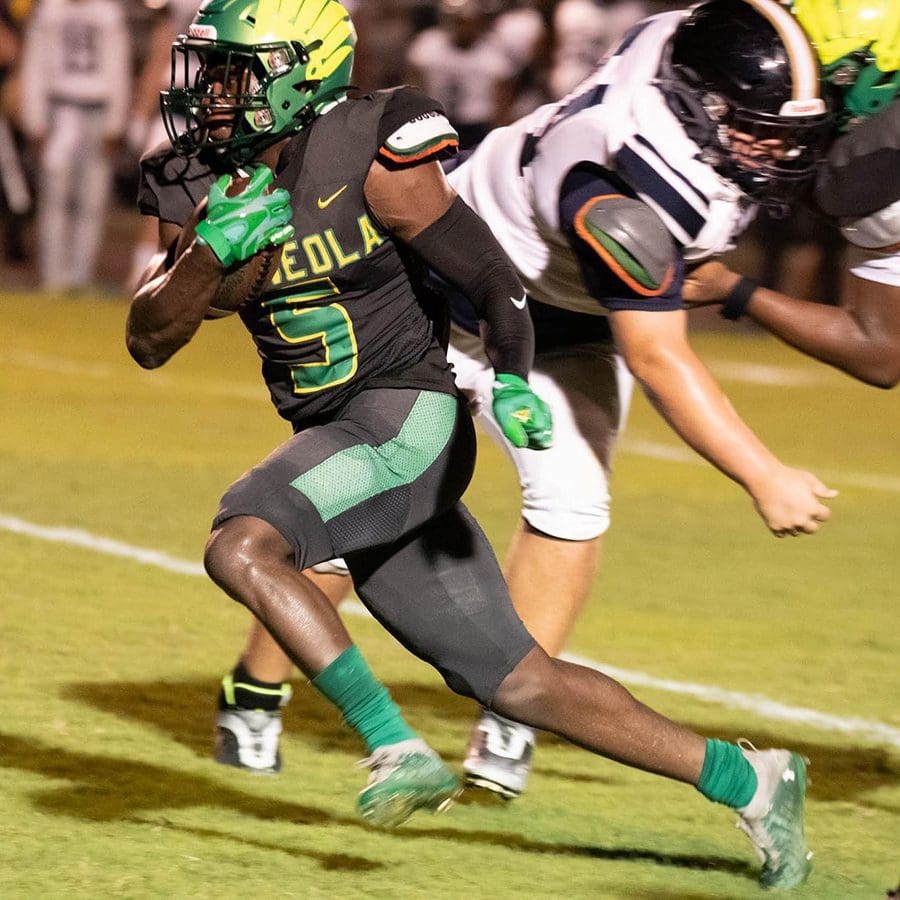 Can South Sumter keep the dream season alive?
All three of these games are going to be awesome to attend live! Two of them will be in our counties as South Sumter and Lake Minneola are hosting Regional Semifinal games. If you can get out and support these teams please do! They have come so far this season and represent our counties! We also want to wish Wildwood the best of luck as they are on the road in a tough matchup but we believe in the Wildcats! Best of luck to all teams this weekend and we will have a full wrap up on Friday evening!
Photos From
Elite Factory Productions
Steed Multimedia
Wildwood High School
Luke Hutchinson
Kyle Coppola was born in Newton, Massachusetts and received his Bachelor of Fine Arts in Communications from Curry College in 2016. After traveling to Florida on a family vacation, he decided he could not get enough of the warm weather and made the move from snowy Massachusetts to central Florida 8 years ago.
For the last decade Kyle has gained valuable experience in social media content creation, marketing and sales, writing, video production, sports announcing and even broadcasting for local radio stations, such as FM 102.9 in The Villages and FM 91.5 in Massachusetts. Every year he volunteers at The Villages Charter High School as a play-by-play sports announcer for the football games as well as a public address announcer for the basketball games, including the annual Battle at The Villages Tournament.
Outside the office Kyle is a husband and father to two beautiful girls along with their cat. In his spare time he likes to spend time with his family, travel, play golf and swim. He is also a huge sports junkie and even bigger motorsports fan and loves to attend racing events when he can.
Share This Story!