Friday Night Lights Football Preview 10.07.2022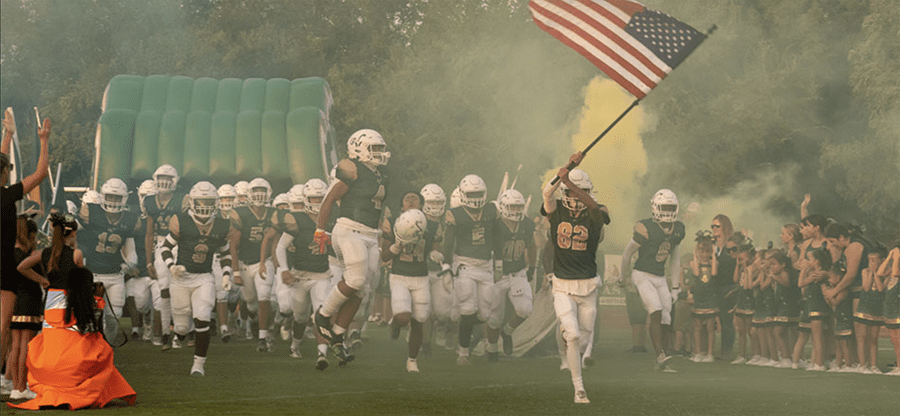 Schedule Changes Galore! Awesome Games Ahead!
Hurricane Ian may be long past and the remaining parts of the once destructive storm are still making impacts. Particularly in Lake and Sumter Counties where Athletic Directors have been scrambling over the past week to reschedule games which were impacted by the storm. While many games have been rescheduled some have been cancelled. We will keep you up to date on all the changes that continue to be a work in progress. We do however have a nice slate of games to preview for this upcoming edition of Friday Night Lights! Let's take a look at what is sure to be an action filled Friday evening across Lake & Sumter Counties!
Game Of The Week Spotlight
The Villages Charter School @ Mitchell High School Friday at 7:30pm
The Buffalo have not played an actual game in almost half a month if you can believe that! The last time The Villages took to the field was during a 38-6 blowout win against Leesburg High School back on September 23rd. Their game against Eustis was cancelled which was scheduled for September 30th so that means The Buffalo should be coming into this game well rested but ready to play some football. This should be a tough test for a Buffalo team that now has its next four games on the road. In fact they don't play any home games in the month of October with the next one coming during senior night against Wiregrass Ranch on November 4th.
The Villages comes into the game 2-2 on the season. They started the year being outscored by opponents by a margin of 74-15. That was unlike anything we have witnessed this team do in the past 5 or 6 years under head coach Richard Pettus. But as any head coach would do Pettus has made some great adjustments within the team to maximize the potential this Buffalo team has. In a questionable move The Villages moved Junior #7 Alvon Isaac to a wide receiver roll to start the season off. That move ultimately didn't pan out the way The Villages envisioned, so during games Isaac has been utilized as the teams leading Running Back. This is a position he is very familiar with having played it the last two seasons.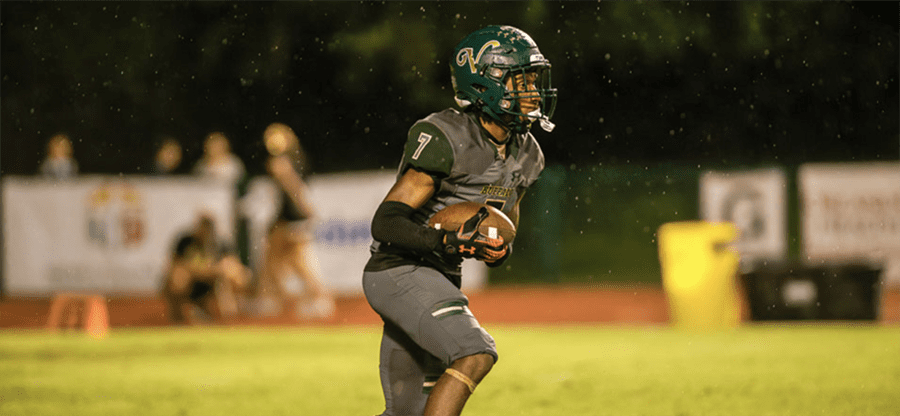 And what a season it has been for the 5'11 175lb Junior RB. On the season he now has 16 offensive Touchdowns and at least 2 touchdowns from defensive interceptions. That total is almost 20 touchdowns this season which is an incredible statistic on its own. Isaac just broke The Villages Charter School Record for back to back games with 5 touchdowns and looks to break a Lake & Sumter County record this Friday if he can score 5 touchdowns against Mitchell. He would be the only player in history with that honor in Lake & Sumter Counties to date. Some teams have a running back by committee approach which utilizes two running backs much like South Sumter but The Villages has been all in with #7 and so far it seems to be holding this team together.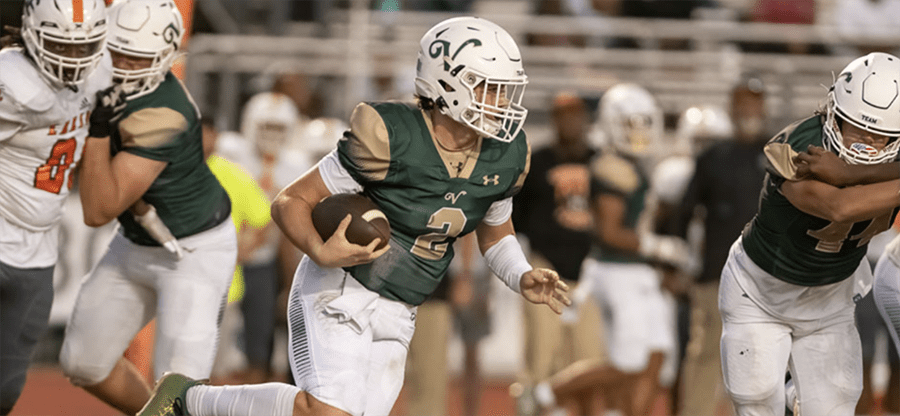 The play of Danny Bitting the Quarterback of The Buffalo has certainly stabilized as well. Bitting struggled early in the season but has found his footing. The Junior QB has never looked better averaging 17.8 yards per throw and passing for over 500 yards on the season. Bitting will have his work cut out for him because The Mustangs defense has look spectacular this year. Senior Jake Levake leads the teams in tackles and sacks. Difficult defense is something Bitting has had to contest this year. Especially having to play teams like the 6-0 South Sumter Raiders this year and a decent Zephyrhills squad that really gave The Buffalo all they could handle. The Buffalo defense has been feared by opponents for the last 5 or 6 years but this year the start of the season got off to a rocky start. However the Buffalo have found some excellent players who have helped considerably this season. Senior Linebacker #41 Jake Phillips leads The Villages in Tackles so far this season. His play has been outstanding and is a reason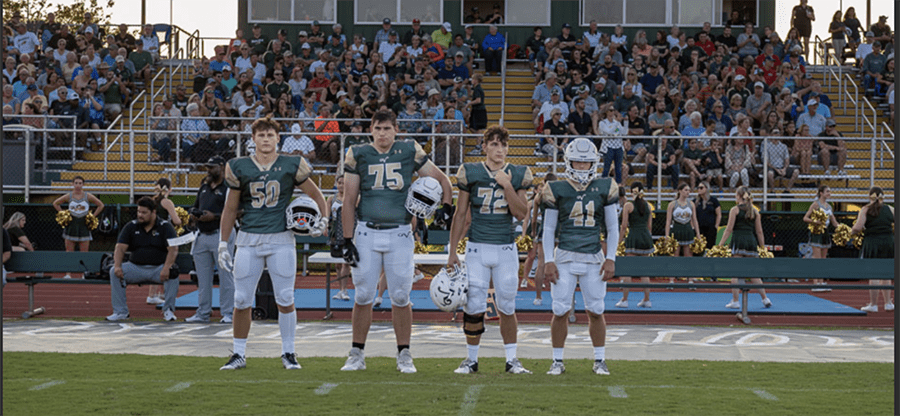 The Villages has rekindled the magic of past defensive prowess. He is a feared opponent for any offense and is always involved in some way shape or form when the ball is thrown or run in his direction. Phillips gets help from Junior #10 Cliff Bridges who helps Phillips in so many ways. Between the two of these players they have over 70 tackles so far.
As for The Mustangs of Mitchell High School they started the year off great but they have lost 2 games in a row. They come in off a difficult 17-7 loss against a Land O' Lakes team having its best season in perhaps a decade. Land O' Lakes is now 5-0 on the season and the Mustangs are 3-3. In the past two games the Mitchell Offense has only scored a total of 17 points. This is a far cry from scoring over 140 points in the first 4 games of the season. Senior Quarterback Chris Ferrini will need to have a mistake free game against a very good Buffalo defense.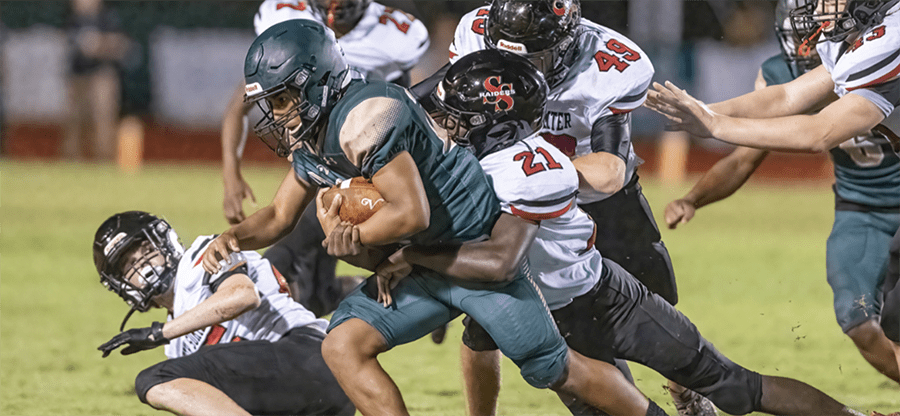 Overall this game is shaping up to be one of the more competitive contests of the week. Can The Villages get win number 3 on the season and put themselves over 500 for the first time this year? Or will Mitchell be able to get their season back on track with a big home victory? We will have a full wrap up of this game and all the Friday Night Lights games on Monday.
Player Highlight
Mount Dora Hurricanes | Senior Running Back | #2
DANTE JOHNSON-TURNER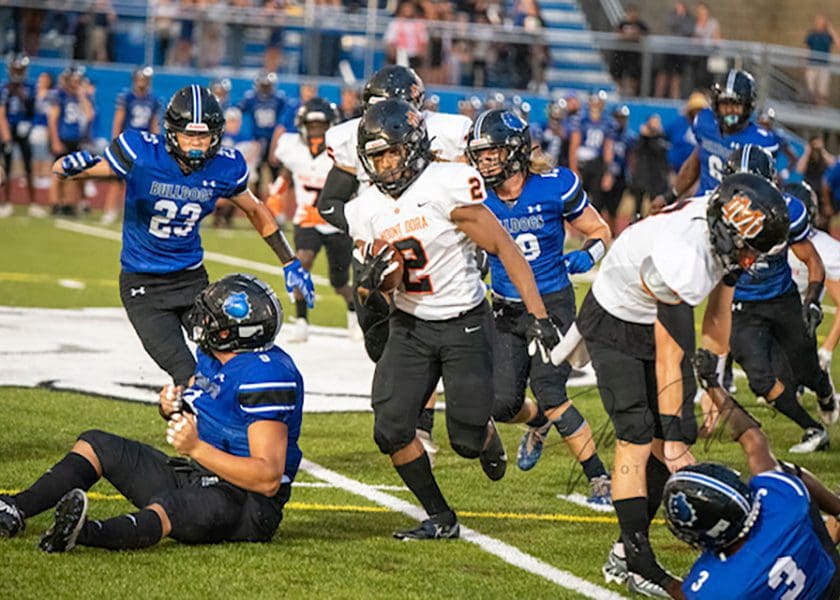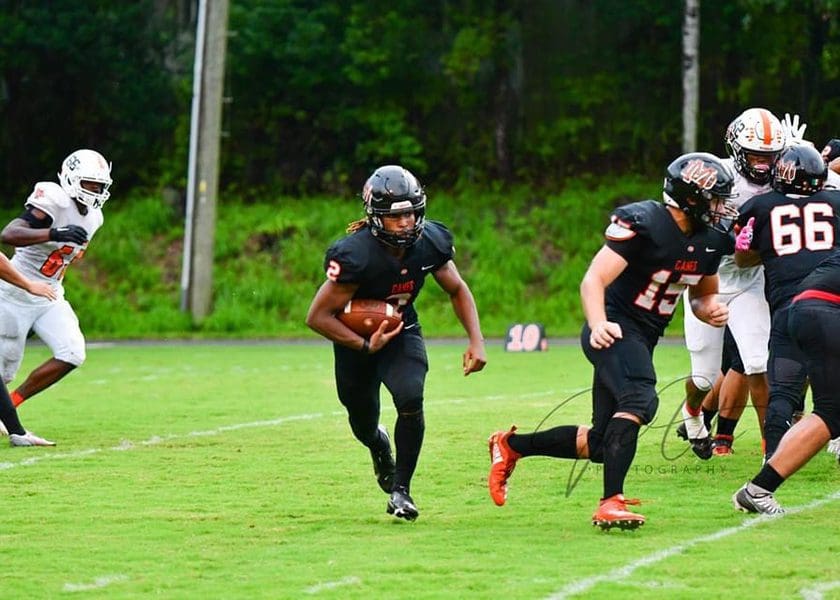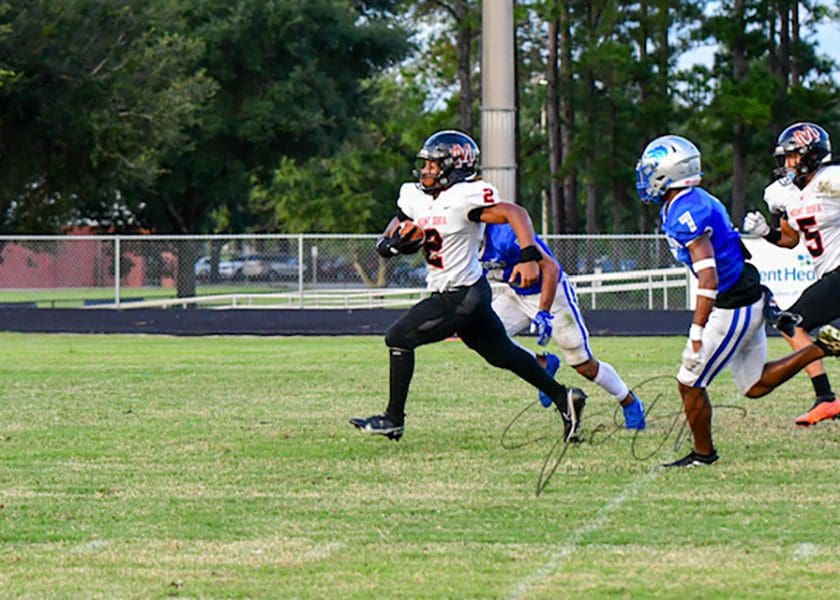 For the second week in a row Dante Johnson-Turner gets the Player Highlight. Johnson-Turner is coming off his best performance this past Tuesday Night as he scored 6 touchdowns to help secure The Hurricanes 3rd victory of the season! Johnson-Turner is one of the few running backs in Lake & Sumter County to already have over 1000 yards on the season. Turner has 950 yards on the ground and 100 yards through the air through just 5 games. Those are insane numbers especially for a Mount Dora High School team that hasn't had a threat like Turner in the past. He has already carried the ball over 100 times and is averaging 7.6 yards per carry. If you're an opposing defense and you see this guy staring at you in the face on the other side of the ball, get ready for a rough day at the office. Turner along with fellow QB Matthew Butler lead the team in Touchdowns with 8 a piece. Seven touchdowns on the ground with 1 scored through the air. 
Turner is the kind of running back you want on your team. The statistics don't lie, this guy not only is having a career year but last year he only had 4 touchdowns total on the season. This year he has 8 so far! That is a 100% increase in production from this senior. He rivals running backs like Alvon Isaac for The Villages and Jamare Dorsey for South Sumter. All very similar backs with different speed and sizes that set them apart. But what truly sets Turner Apart is his speed. At 5'7 184lbs his small but agile frame allows him to blow past defenders. And who says being small is a bad thing? Think of J.J. Taylor who stand 5'6 and plays for the New England Patriots or Boston Scott who is 5'6 and plays for The Philadelphia Eagles. Even Darren Sproles was 5'7 and he was one of the greatest of all time. That being said size matters not and Turner is a estimate to that. 
Turner will go down in Mount Dora High School as one of the all time great running backs to come through the program. He has already proved that. But can he continue his fantastic play this season and potentially give The Canes their first winning season in 5 years? Time will tell but this guy absolutely deserves the spotlight again this week.
This Week's Matchups
Teams On Byes This Week
This is going to be a fun week of games. The playoffs are fast approaching and minimal time remains for teams to get into playoff contention. After this week we only have 4 more weeks of regular season games. It's now or never to change the direction a program is headed. Hopefully some of our winless teams can grab some victories this week. The weather is going to be terrific Friday evening in our area. If you can get out and support your local High School please do! At the very least get out and enjoy some gorgeous weather! We will have final scores and a wrap-up on Saturday with a more in depth breakdown Monday morning. 
Photos Provided by Steed Multimedia, Elite Factory Photographs, Mount Dora High School
Kyle Coppola was born in Newton, Massachusetts and received his Bachelor of Fine Arts in Communications from Curry College in 2016. After traveling to Florida on a family vacation, he decided he could not get enough of the warm weather and made the move from snowy Massachusetts to central Florida 8 years ago.
For the last decade Kyle has gained valuable experience in social media content creation, marketing and sales, writing, video production, sports announcing and even broadcasting for local radio stations, such as FM 102.9 in The Villages and FM 91.5 in Massachusetts. Every year he volunteers at The Villages Charter High School as a play-by-play sports announcer for the football games as well as a public address announcer for the basketball games, including the annual Battle at The Villages Tournament.
Outside the office Kyle is a husband and father to two beautiful girls along with their cat. In his spare time he likes to spend time with his family, travel, play golf and swim. He is also a huge sports junkie and even bigger motorsports fan and loves to attend racing events when he can.
Share This Story!