Umatilla High School's Aden Heinlen Amazing Success Story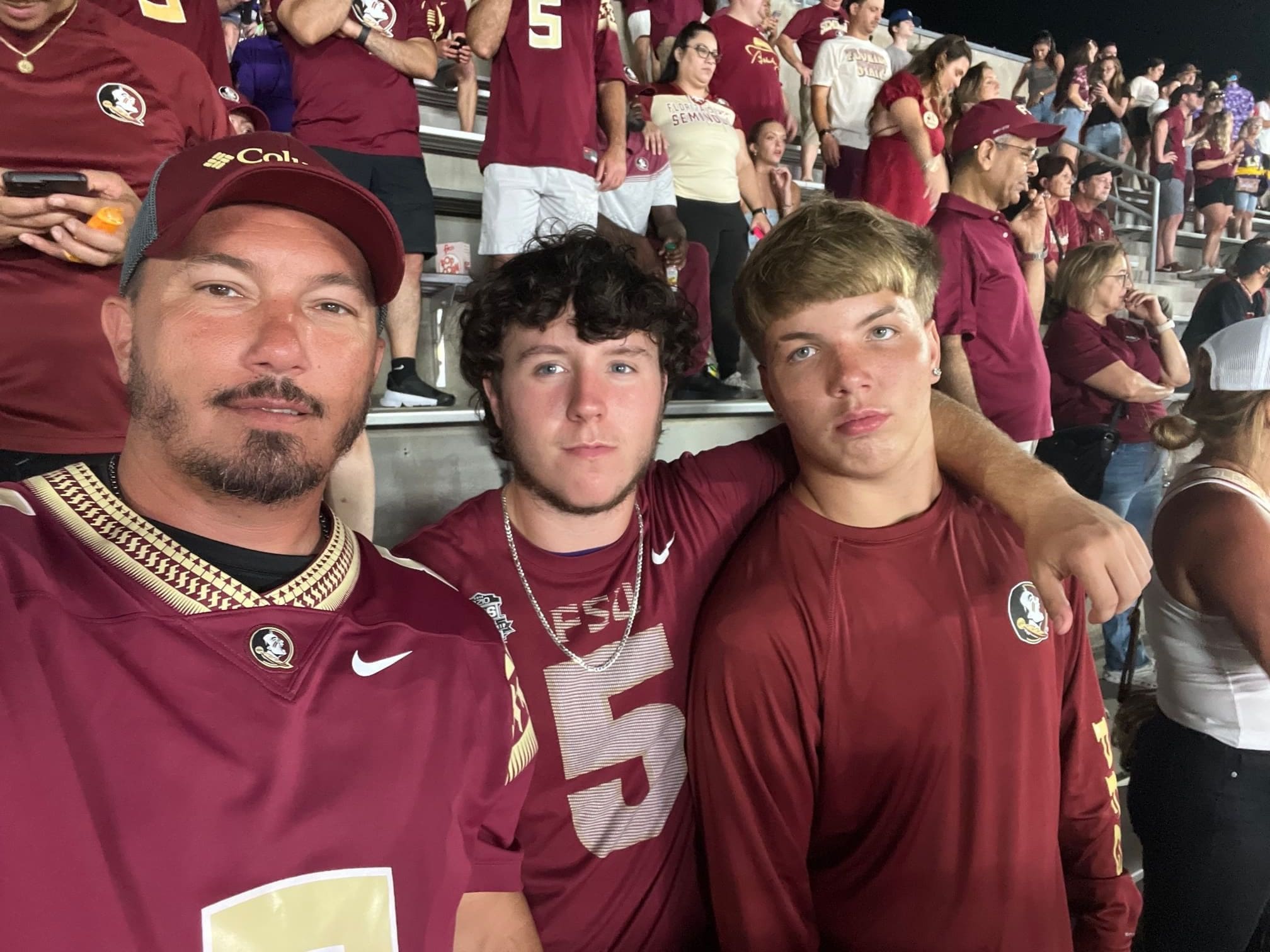 Aden Heinlen is a great student with a positive head on his shoulders. It was not always that way. He had to fight through a ton of adversity as a child and it has not been an easy road for him. One thing is for certain. Heinlen never quit trying to be the best person he could be.
But a year ago, a ray of hope emerged in the form of Thomas Cottle and his compassionate family, who learned of Aden Heinlen's harrowing story. The Cottle family extended an invitation to Aden, offering him a chance at a new beginning and a place in their family.
When Aden first stepped into the welcoming embrace of the Cottle household, he experienced a world that was entirely foreign to him. Hot meals every night, warm showers, and a comfortable bed became a daily reality. Aden was profoundly grateful for this newfound stability.
Thomas Cottle, the patriarch of the Cottle family, expressed his admiration for Aden's humility and gratitude. "He went from absolutely nothing to having a shower, warm meal, and bed to sleep in every night. He has become a member of our family, and we know he will do well in anything he sets his mind to," said Thomas Cottle.
Aden Heinlen also began contributing to the Cottle family's business. Thomas Cottle owns "Painters Unleashed," a local painting company in Umatilla, and Aden assisted with various tasks, trying to earn money for school supplies which he successfully did.
Football held a special place in Aden's heart. Aden made the commitment to play for his senior year and has been helping the team anyway he can. First year coach Eric Samuels has had a challenging time taking on a young team. They head into senior night having only one win but the group of players feels like a family.
As a wide receiver and defensive back for the Umatilla Bulldogs, Aden has made 11 catches for 66 yards, with an average of 6 yards per catch. He has also excelled on the defensive side, tallying 16 total tackles in the current season.
Aden Heinlen's abilities extended beyond the football field. He stood out as one of the brightest students at Umatilla High School, boasting an impressive 4.8 GPA. Aden actively participates in the school's AICE program, an initiative introduced by Principal Fraizer, which allowed students to earn Cambridge-level college credits.
His GPA placed him among the highest achievers in his class, attracting attention from colleges within the state and across the country. These institutions were eager to offer academic scholarships, enabling Aden to pursue a higher education and realize his dream of graduating from college while securing his own future. Aden wantes to study business and real estate and get a real estate license.
The future looks incredibly bright for Aden. As he navigates his senior year, we are hopeful for his continued academic success. This young man possesses the potential to achieve remarkable things in this world. Sometimes, all it takes is an opportunity to succeed. Aden Heinlen, like anyone else, deserves that chance.
We extend our heartfelt gratitude to Thomas Cottle and his family for reaching out and making this extraordinary story possible. In the face of adversity, this tale serves as a beacon of hope, a reminder that, regardless of one's circumstances, there is always the potential for a positive outcome. Aden's journey should inspire anyone facing difficulties to persevere and believe in themselves, for, as this remarkable story illustrates, anything is possible when you put your mind to it.
Photo Credit – Thomas Cottle
Kyle Coppola was born in Newton, Massachusetts and received his Bachelor of Fine Arts in Communications from Curry College in 2016. After traveling to Florida on a family vacation, he decided he could not get enough of the warm weather and made the move from snowy Massachusetts to central Florida 8 years ago.
For the last decade Kyle has gained valuable experience in social media content creation, marketing and sales, writing, video production, sports announcing and even broadcasting for local radio stations, such as FM 102.9 in The Villages and FM 91.5 in Massachusetts. Every year he volunteers at The Villages Charter High School as a play-by-play sports announcer for the football games as well as a public address announcer for the basketball games, including the annual Battle at The Villages Tournament.
Outside the office Kyle is a husband and father to two beautiful girls along with their cat. In his spare time he likes to spend time with his family, travel, play golf and swim. He is also a huge sports junkie and even bigger motorsports fan and loves to attend racing events when he can.
Share This Story!