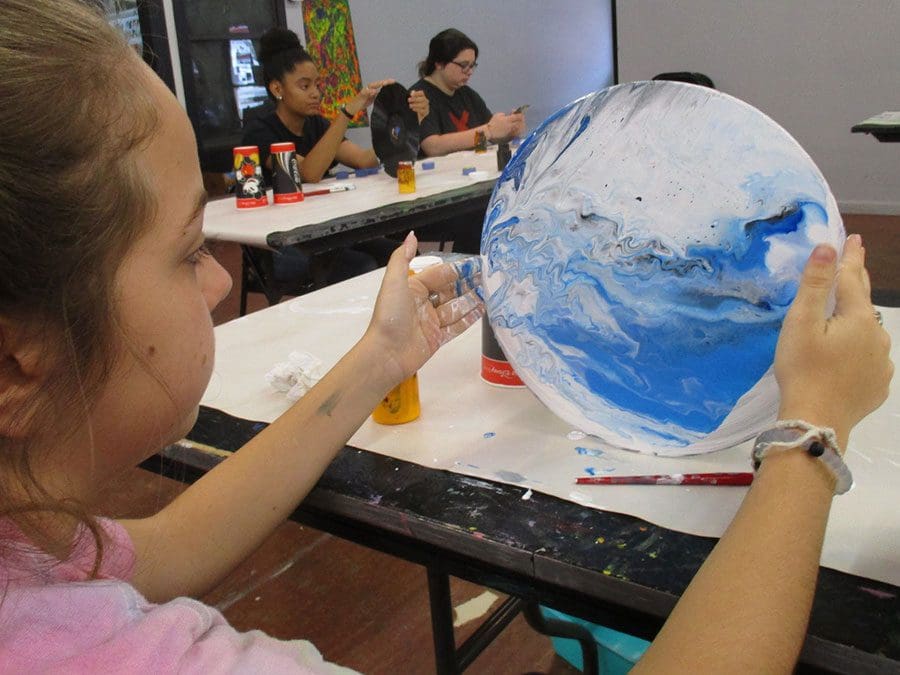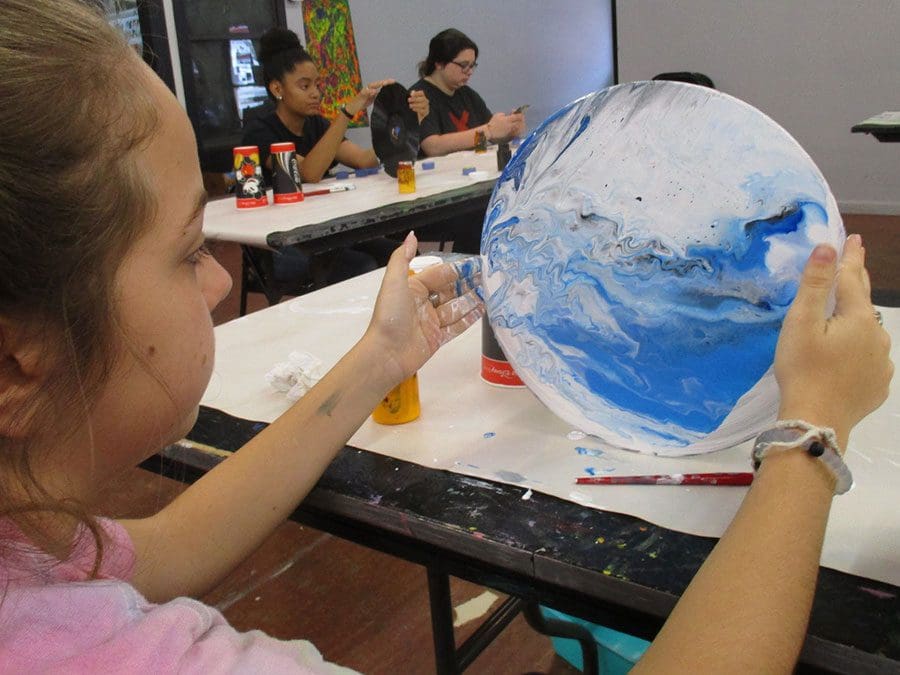 Acrylic paint poured on old vinyl records is a creative way to be artistic, and the Leesburg Center for the Arts, 429 W. Magnolia St., Leesburg, has been doing acrylic pours with students for years.
"We are now expanding to make pour parties happen for adults," says Maria Stefanonvic, executive director of the CFA. 
Billed as a "Special Messy Adult Artbreak," participants are encouraged to wear their best rags, bring their own drinks, and wear a mask. All supplies are included in this art project. The cost is $15 for members/$20 for non-members. 
To learn more or arrange a private pour party with your friends, contact director@leesburgarts.com.