Groundbreaking Ceremony for New Fruitland Park Elementary School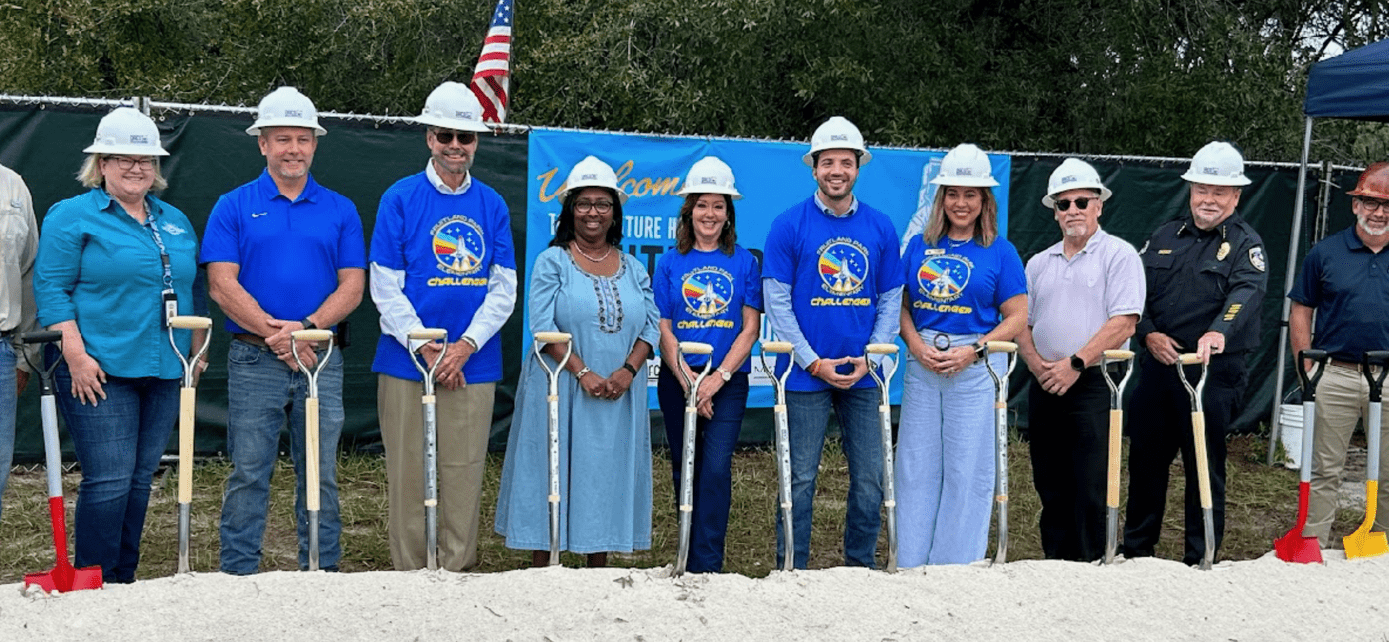 In an eagerly anticipated development, educators, students, and administrators at Fruitland Park Elementary School are buzzing with excitement as the groundbreaking for their new campus kicks off this week at the intersection of Olive Avenue and Urick Street. The enthusiasm is palpable, especially as this new location brings the school closer to the residential neighborhoods where many students reside.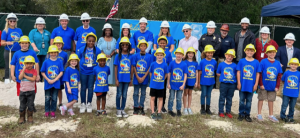 Lake County Schools held a groundbreaking ceremony for the state-of-the-art Fruitland Park Elementary School campus today. Notably, this event was rescheduled from its initial date and time on Tuesday, Nov. 14, at 2 p.m. due to unfavorable weather conditions. This is a massive moment for the Fruitland Park community. They have been needing this for a very long time and we are so happy to see progress being made.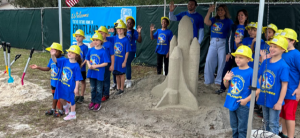 The much-anticipated new building is projected to open its doors to students during the 2024-25 school year, offering an upgraded and modernized educational environment for the Fruitland Park. The school mascot is known as the Challengers and a sand sculpture of the Space Shuttle Challenger was errected in the dirt that will be utilized for the project. Space themes will appear throughout the new building.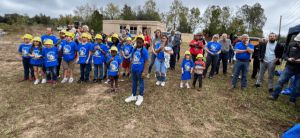 Photos Provided by Lake County Schools
Kyle Coppola was born in Newton, Massachusetts and received his Bachelor of Fine Arts in Communications from Curry College in 2016. After traveling to Florida on a family vacation, he decided he could not get enough of the warm weather and made the move from snowy Massachusetts to central Florida 8 years ago.
For the last decade Kyle has gained valuable experience in social media content creation, marketing and sales, writing, video production, sports announcing and even broadcasting for local radio stations, such as FM 102.9 in The Villages and FM 91.5 in Massachusetts. Every year he volunteers at The Villages Charter High School as a play-by-play sports announcer for the football games as well as a public address announcer for the basketball games, including the annual Battle at The Villages Tournament.
Outside the office Kyle is a husband and father to two beautiful girls along with their cat. In his spare time he likes to spend time with his family, travel, play golf and swim. He is also a huge sports junkie and even bigger motorsports fan and loves to attend racing events when he can.
Share This Story!