GroundUp Coffee Bar Celebrates Grand Re-opening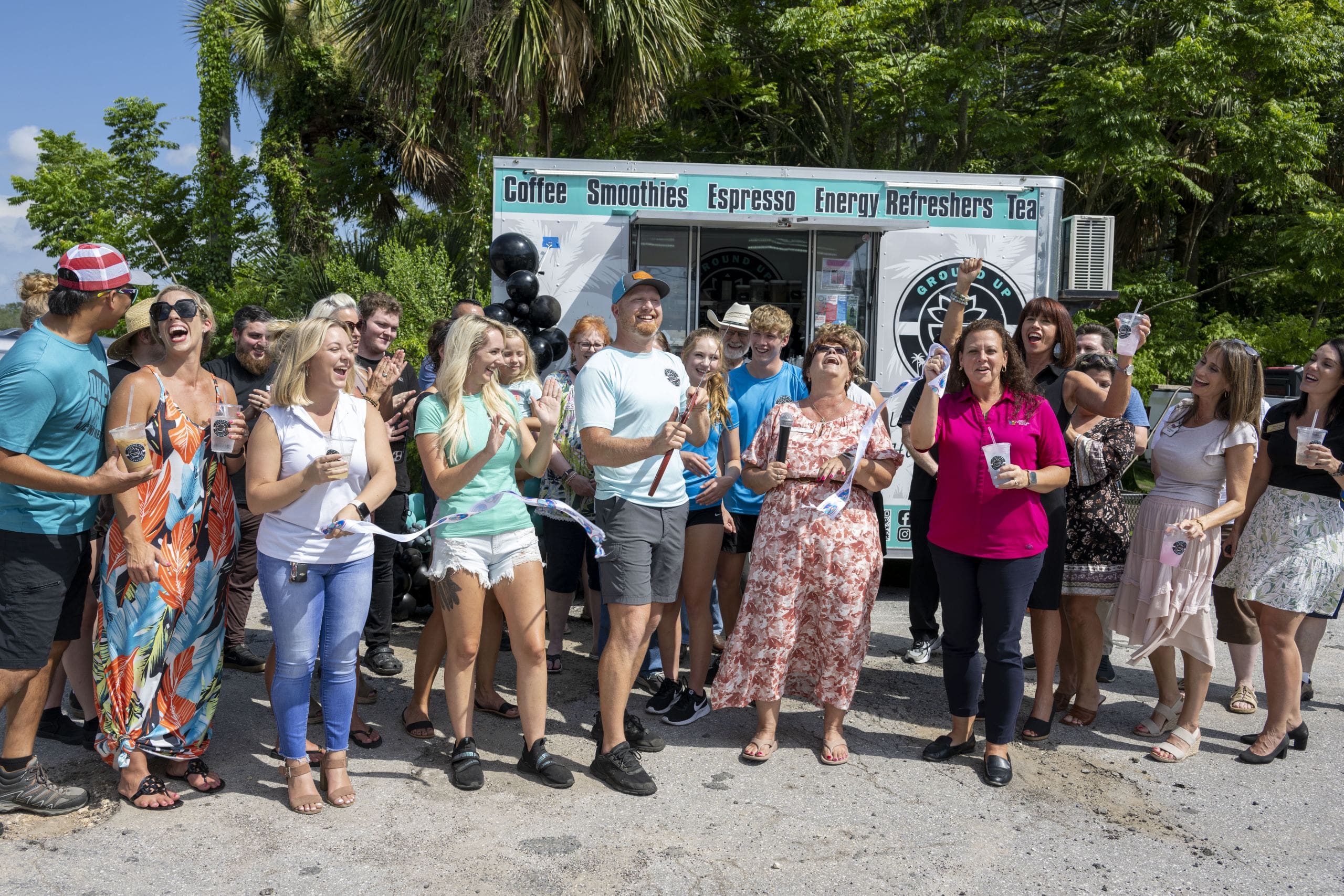 GroundUp Coffee Bar, a local coffee truck that sits at the corner of Wolf Branch Road and Hwy 441 in Mount Dora, celebrated its grand re-opening on Wednesday with a lively ribbon-cutting ceremony, despite the scorching 97-degree heat. Still, the event marked a significant milestone for owners Jesse and Katie Lorentz, who have worked tirelessly to turn their lifelong dream into a reality.
"This is the result of my wife's dream," Jesse says. "We moved here from Oregon a little over two years ago and decided to go for it."
The Mount Dora Chamber of Commerce brought by their official ribbon for the cutting, celebrating their recent joining of the chamber. Although operating for the last two years, the city wanted to celebrate with them, thus prompting a grand re-opening.
"Yes, it is a hot one, but you know what? Nothing tastes better than cold drink," Chamber president Rachel O'Ryan says. "We are so excited to welcome you to the chamber. Everyone, come out and grab a drink!"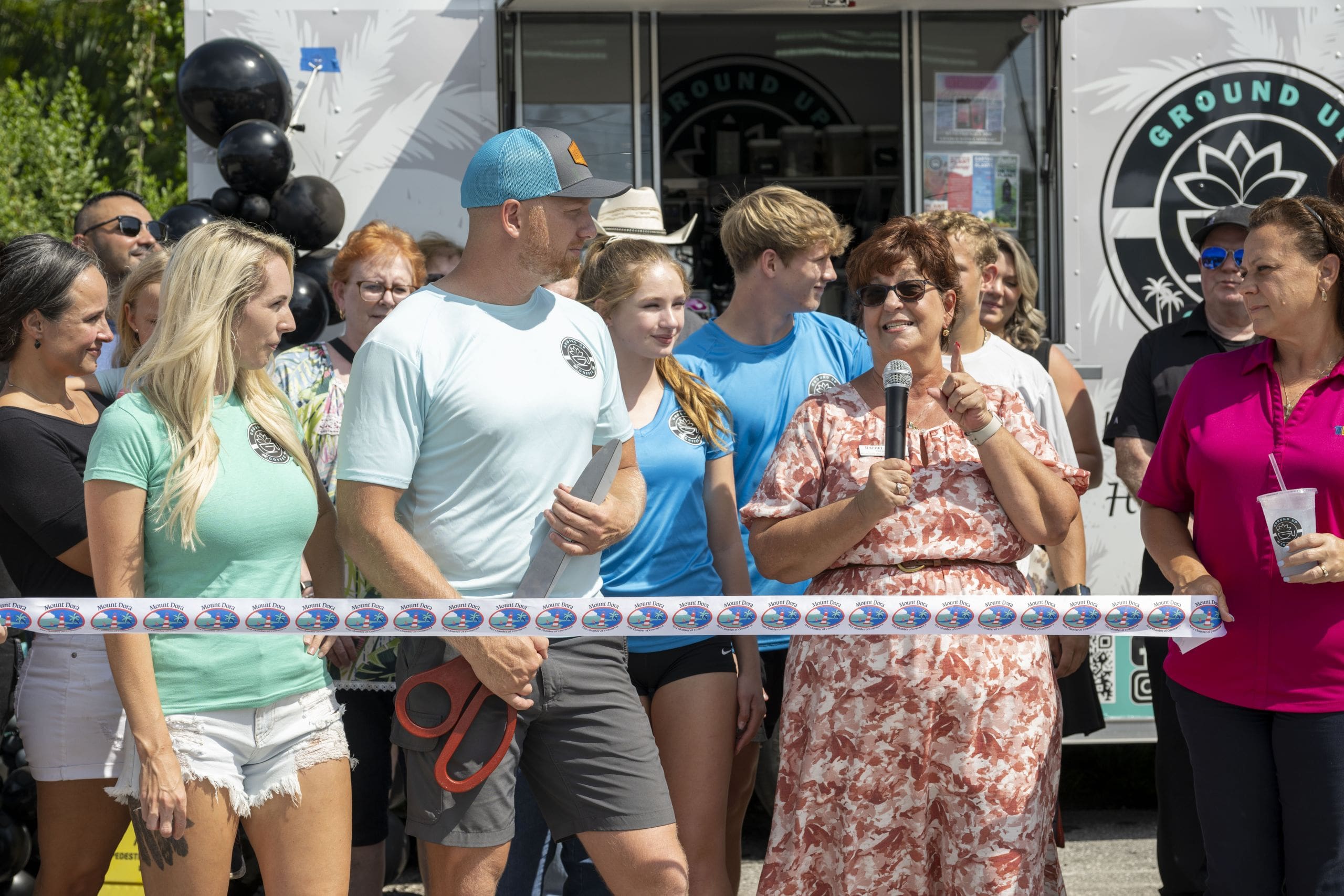 The GroundUp Coffee Bar team consists of Jesse, Katie and their kids, Tristan and Kali, and employee (who might as well be a son) Isaac.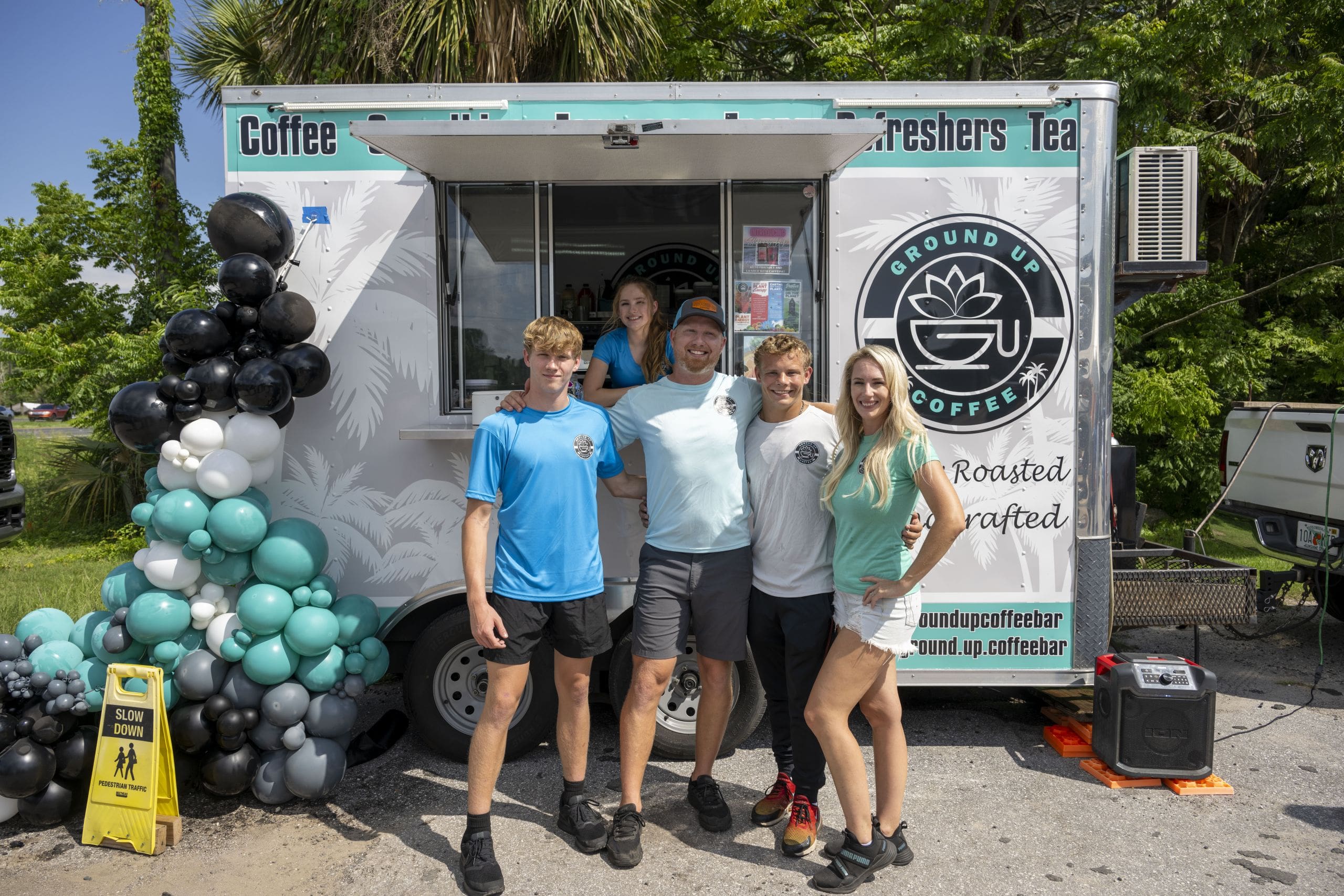 Their menu offers specialty coffees, Italian soda, lemonade, frozen hot chocolate, refreshers, real fruit smoothies and teas. Their energy refreshers were a hit, which can be ordered with or without caffeine. Summer specials include summer splash peach and raspberry iced tea, Pina colada smoothie, mango dragonfruit refresher, butterscotch latte and watermelon lemonade.
GroundUp is open Monday through Friday from 6:30am to 4pm and Saturday 8am to 11am at 20010 US-441, in Mount Dora. Visit Facebook.com/GroundUpCoffeeBarFL to see the full menu or order online.
Originally from the small town of Berryville, Arkansas, Cindy has become a multimedia specialist in journalism, photography, videography and video editing.
She has a B.S. in Communications from the University of Central Arkansas and is a correspondent for The Daily Commercial, LakeFront TV and Beacon College's PBS talk show, "A World of Difference," where she received an Anthem Award and Telly Award.
When she isn't working, Cindy spends time with her husband, Ryan, and son, David, traveling and taking photos of landscapes and wildlife.
Share This Story!