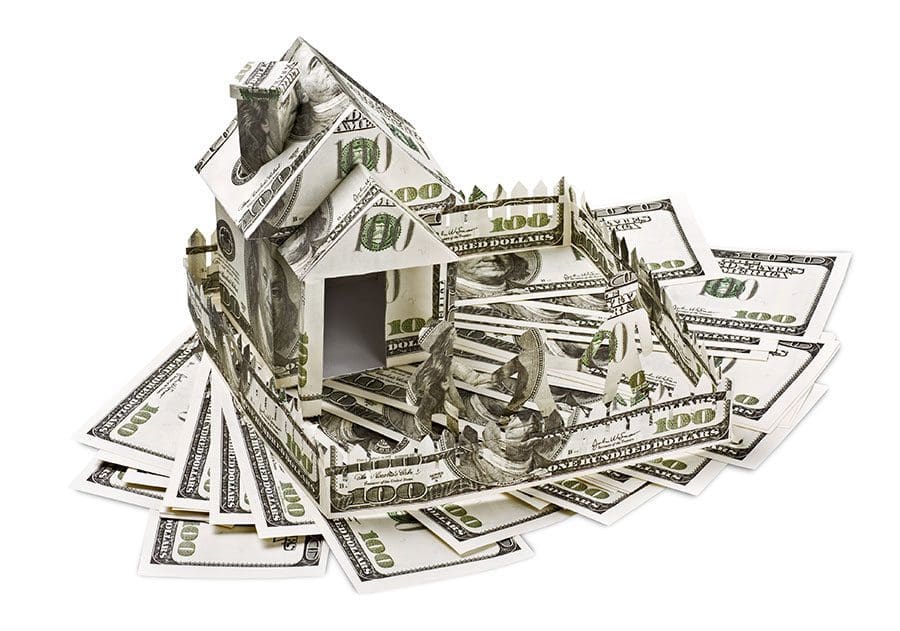 New housing demands, increasing costs of materials keep builders hopping.
New housing developments are sprouting up, indicating developers and builders are striving to meet the growing demand of buyers who want to call Lake and Sumter County home. 
"Some of the top reasons people move to the Sunshine State include retirement, lifestyle, family and jobs, which is especially true for our community. Trends also suggest that people are moving to less-dense places, such as Lake County. We enjoy a centralized location that is just far enough away from the Orlando area while still being access," says Tracy Garcia, interim executive director of economic growth for Lake County.
According to the latest U.S. Census data, Lake County's population is 383,956. Elevate Lake, Lake County's Office of Economic Development, expects the county will experience even more growth over the coming decades, with forecasts predicting the population will be 450,300 in 2030 and 510,300 in 2040.
"What we are seeing at the Lake County property appraiser's office is continued strong growth," says Lake County Property Appraiser Carey Baker. "We are experiencing the strongest growth in the South Lake region, so the Clermont, Groveland area still dominates the population growth, and a lot of that is driven from those working in Orange and adjacent counties." 
Carey says South Lake has a lot of young families looking for a great place to raise their families. "They enjoy our beautiful lakes, they frequent our shops, they pay taxes, and they add so much to our community, and it's good to see the healthy growth. Lake County is a magnet for people who want this wonderful lifestyle … And thanks to The Villages, Lake County is still doing good very well with retirees; we are still growing our retiree base and they just make wonderful citizens." 
Real estate values on existing homes have increased over the past five years to a yearly rate of 5 to 8 percent, says Carey. However, lately he says some of the values are exceeding to double digits. 
Matt Wheatley, broker of Wheatley Realty Group in Clermont, says he has seen house values go up 25 to 30 percent in some areas of Clermont, Groveland, and Minneola.
"A $350,000 home now was probably priced in the high $100,00s or low $200,000s five years ago in 2017," says Matt. Two years ago, he purchased a three bedroom, two bath home in Groveland for $183,000, which he says needed a little bit of work and a new roof. "And it's now worth $283,000." 
Regarding residential real estate, Carey says brand-new homes reflect the latest market value.
"So, when we look at home values, we look at neighborhoods that are five years old or maybe 10 years old. We look at those homes and the increases of existing homes are the more modest increase," says Carey. "The homes that you see the big increases are the brand-new homes where they (builders) are paying the high price for lumber, they're struggling to find appliances, struggling to find doors, windows. Developers are having to pay a premium, so it's really driving the price of the new homes up at a much greater percentage than the existing homes." 
Lou Buigas, director of operations, licensed builder, and a partner of West Construction Services, a custom home builder based in Mount Dora, says it is a challenging time in the construction industry. 
"Just like every other builder, we are having issues with attaining materials, and supply and demand issues," she says. "We have projects right now where we are sitting and waiting on truss engineering, which is paperwork to be able to permit." 
She adds that it's also taking longer to get windows and other materials. 
"We are ordering windows before we are even at the point of breaking ground," says Lou, adding West Construction is keeping its clients informed every step of the way, while also juggling with increased costs of lumber, concrete, etc. 
"In over 30 years in business, we have added a clause in our contract that says that if the materials go up, we will show you the invoice of what it was when you signed the contract and where we are at build time," she says.
One reason for the longer delays getting building materials, according to Lou, is during the early months of the coronavirus pandemic, many plants up north were closed, causing slow production of items. Plus, some needed supplies have been sitting in containers out at sea. 
"It's a very unpredictable and erratic market on our industry. I don't think anybody right now can work any magic," says Lou. "And if the interest rates go up, that will throw things into quite a spin and hurt the industry. It's very challenging for the consumer and contractor as well." 
Sharon Bassett has eased off doing new home construction projects because of the latest challenges. 
"I'm a builder, but I haven't pulled the trigger on it because of getting materials," says Sharon. "I have some lots to build on, but it makes me nervous in getting materials. The whole supply chain has been interesting. Builders are having trouble getting doors, windows, lumber, or siding, and the latest is roof shingles. Everything is changing and it is a challenge."
She's also a broker and owner of Bassett Premiere Realty, Inc., mostly serving in The Villages and neighboring 55-plus communities of Spruce Creek South and Stonecrest. 
"We have seen a huge jump," Sharon says of increasing home values. "Five years ago, you could find a home for around $100,000 and now that three-bedroom, two-bath is at least $200,000. Homes have doubled in five years." 
However, the higher cost of housing hasn't stopped buyers from wanting to move to Central Florida. 
"We have seen a huge influx of people from the north and coming up from the South Florida, where housing prices have been astronomical," says Clay Chapman, sales associate for Richmond American Homes' new subdivisions of Seasons at Hillside and Seasons at Park Hill, located off Sleepy Hollow Road in Leesburg. 
"Because of the pandemic, families have been home more, and they're finding they need more space, especially for a lot of people that are able to work remotely," says Clay, adding buyers are purchasing lots to build 1,600 to 2,800 square foot homes in the high $200,000 to mid-to-high $300,000 range, with features like tall ceilings, tall doors, and stainless-steel kitchen appliances. Some of the homes even have three-car garages with space to park an RV. 
"We focus on structural things that are standard. We also have a design center where you can select from 30,000 different options to make your own selections in your house," says Clay. "You're not getting a cookie-cutter house; you're able to pick everything from floors, and baseboards, to the color of your doorknobs." 
As some areas of Florida struggle with finding skilled labor to build homes, the need for building trades is being addressed at four local high schools. Leesburg, South Lake, Eustis, and The Villages Charter High School offer construction academies for youths to learn building trades through classroom study and obtain hands-on experience and supervision on building homes through Habitat for Humanity of Lake-Sumter. Overall, 48 students are enrolled in the academies. 
"These construction academies are a win-win for both the industry and the students," says Don Magruder, chief executive officer of RoMac Building Supply. 
"RoMac Building Supply is very involved with both the Villages Charter High School Construction Academy and the Leesburg High School Construction Academy, and our reason for supporting both is that the industry desperately needs new, young talent and the young people coming out of school need great jobs with good pay," says Don, adding the construction industry offers greater pay and more flexibility than the retail, hospitality, and service industries.  
"Innovations in technology and tools have made the work easier to perform than in the past, and it offers real benefits for those students who don't want to pursue college," says Don. "What we are finding, more importantly, is that female students are beginning to realize there are great positions in construction and the work is comparable to other industries. These construction academies are introducing students to a whole new world of possibilities, and we actually see students redirecting their futures toward construction." 
South Lake Construction Academy is building a home in Mascotte, The Villages Charter High School Construction Academy is constructing a Wildwood house, and Leesburg and Eustis academy students are building homes in their cities. 
Habitat for Humanity of Lake-Sumter is pleased to be a vehicle for the students to learn building trades, and the nonprofit organization is also busy with construction plans for additional homes. 
"We are currently building five homes in Eustis, Mascotte, Fruitland Park, Wildwood, Leesburg, and after those, we will start nine more during 2022, including two in Eustis, one each in Leesburg and Wildwood, four in Tavares, and one in Mascotte," says Danielle Stroud, CEO of Habitat for Humanity of Lake-Sumter. 
She says the homes will range from 730 to 1,250 square feet with appraised values of $160,000 to $200,000. Five homeowners have been selected for the first homes under construction, and Danielle says applications will open in late spring to select the remaining homeowners. 
"Families pay no more than 30% of their household income, which is typically below $900 a month and that includes taxes, insurance, principal and interest," says Danielle. 
And just like other builders, Habitat also is experiencing long delays on building materials and access to skilled labor.
"The wait times are unheard of," says Danielle. "We are trying to re-group and plan our build schedule out for the next three years so we can start placing orders way in advance."
Another big project for Habitat is its partnership with Villagers for Veterans to build Ashley's House, a 4,000-square-foot transitional group on Grove Street in Eustis for female military veterans, dedicated to the memory of First Lieutenant Ashley White-Stumpf, 24, who was killed by an improvised explosive device during combat operations in Kandahar Province, Afghanistan in 2011.
"I'm most proud of the collaborative spirit of our projects," says Danielle, adding the construction academies not only build houses but also the next generation of workers. "And our partnership with Villagers for Veterans on the Ashley's House project is a way for us to join forces and support our female veterans when they need us most."  
Originally from Anderson, Ind., Theresa worked for The Herald-Bulletin for many years. After experiencing a winter with 53 inches of snow, her late husband asked her to get a job in Florida, and they headed south. Well known in the area, Theresa worked with The Daily Sun and The Daily Commercial prior to joining Akers.
Share This Story!