Happy Birthday George! Eustis Celebrates 120th Annual Georgefest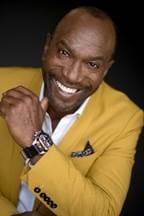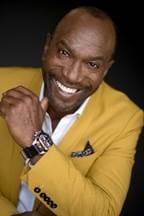 The City of Eustis is gearing up to celebrate George Washington's Birthday during a family-friendly, three-day event taking place February 25-27, 2022.  This occasion will mark the 120th year the City has gathered with the community, neighboring cities and visitors from all over the country to honor one of our nation's Founding Fathers and the first President of the United States.
Georgefest is the oldest celebration of George Washington's Birthday in the State of Florida and the longest continuously running annual celebration in the entire United States. Join us as we celebrate this year's theme: "Let the Good Times Roll!"
Georgefest will be held in the heart of Downtown Eustis and will feature a carnival, live music, food, vendors and much more!  Fireworks by Four Seasons Display, Inc. will light-up the sky Friday night in Ferran Park starting at 9 p.m.
On Saturday morning the day will kick-off with a dog jog at 9:45 a.m. and Washington's Birthday Parade starting at 10 a.m. The weekend long event will feature Sunday's headliner, Thomas McClary founder of The Commodores starting at 1 p.m. at the bandshell in Ferran Park.
Born in Eustis, Thomas McClary returns home bringing with him the signature sounds that define the Golden Age of modern music. Thomas is truly a musical trailblazer, with classic hits like "Brickhouse," "Three Times A Lady," and "Easy," which features one of the most world-renowned guitar solos in history.
The Commodores broke the Beatles' attendance record at Arnetta Coliseum and became the first artist at Motown Records to sell a golden record.  The group was the first African-American band to headline a national US tour and the first artist to own publishing rights at Motown records.  While selling over 100 million records worldwide with the Commodores, Thomas McClary has also been the talent behind songs for legends like Kenny Rogers, Whitney Houston and Diana Ross.  He has earned seven Grammy nominations, two American Music Awards, and two Image Awards.
Thomas McClary will bring his live show "The Commodores Experience" to the historic Ferran Park Bandshell which will include top talented musicians, dynamic singers/dancers, and mind-blowing guitar playing.
They are sure to bring new and old audiences along an epic journey with every note played, say Eustis officials.
This year's event also features:
Running of the Georges 5k Run/Walk, Sat., Feb. 5 at 8 a.m. starting in Ferran Park.
Proceeds benefit the Eustis Recreation Scholarship Fund to help provide financial assistance to children in after school or summer programs.
George's Chili Cook-Off, Sat., Feb. 5 from 9 a.m. – 7 p.m. (Tasting at 3 pm) in Ferran Park.
Georgefest Bike Parade, Sat., Feb. 5 at 4 p.m. Children's bike ride around Ferran Park.
Georgefest Dog Jog Sat., Feb. 26 starting at 9:45 a.m.
Georgefest Parade Sat., Feb. 26 starting at 10 a.m.
BASS Tournament Honoring PFC Derek Gibson, Sun., Feb. 27 starting at 6 a.m. on Lake Eustis.
If you are interested in being a sponsor, vendor, volunteer or participant, we would love to hear from you!
Please contact the City of Eustis Events Department at 352-483-5491, by email at events@eustis.org or see our website for more information at http://www.eustisgeorgefest.org