Hayden Berryman and Mason Bush of Lake County Win Florida Bass Nation State Championship!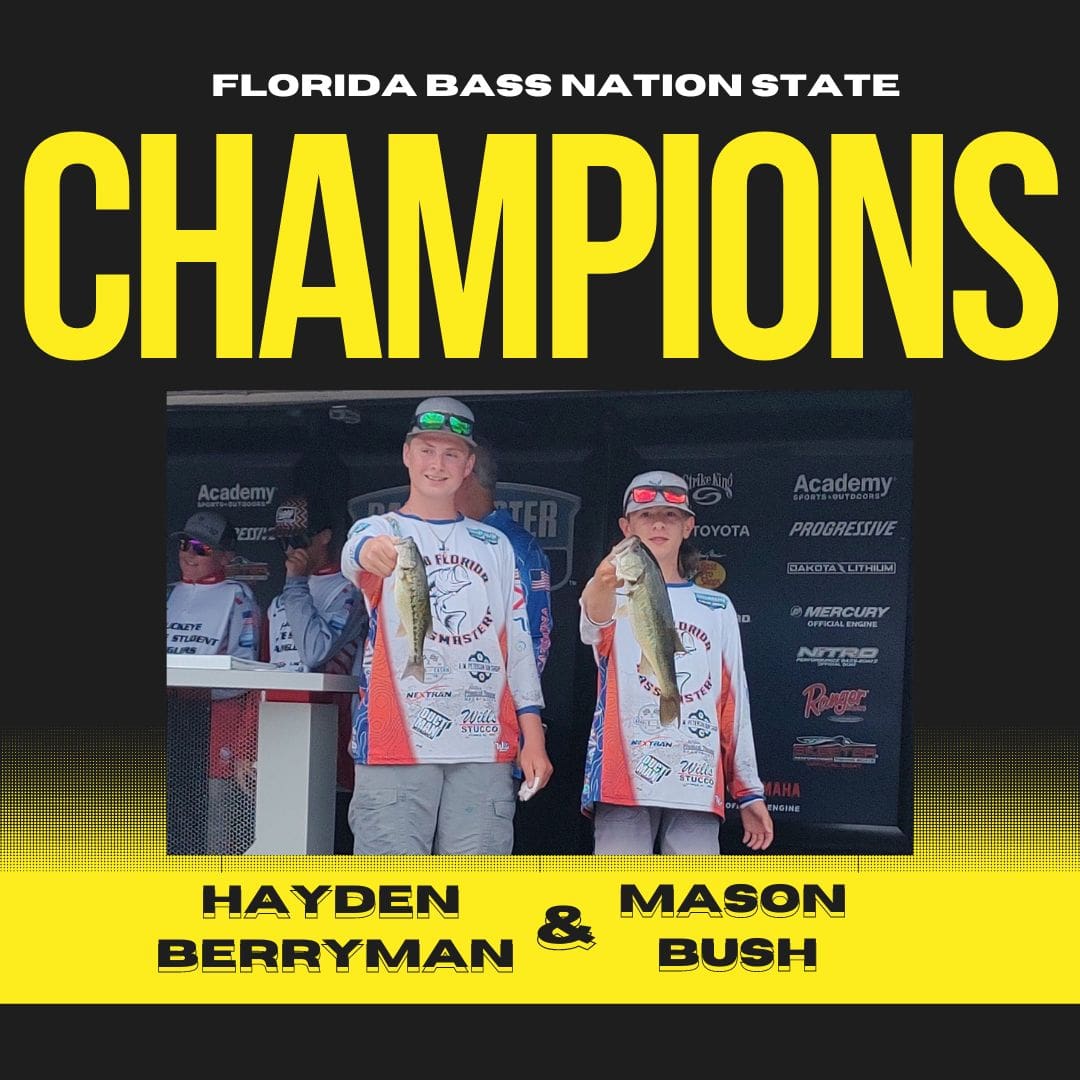 Hayden Berryman and Mason Bush of Lake County Win Florida Bass Nation State Championship!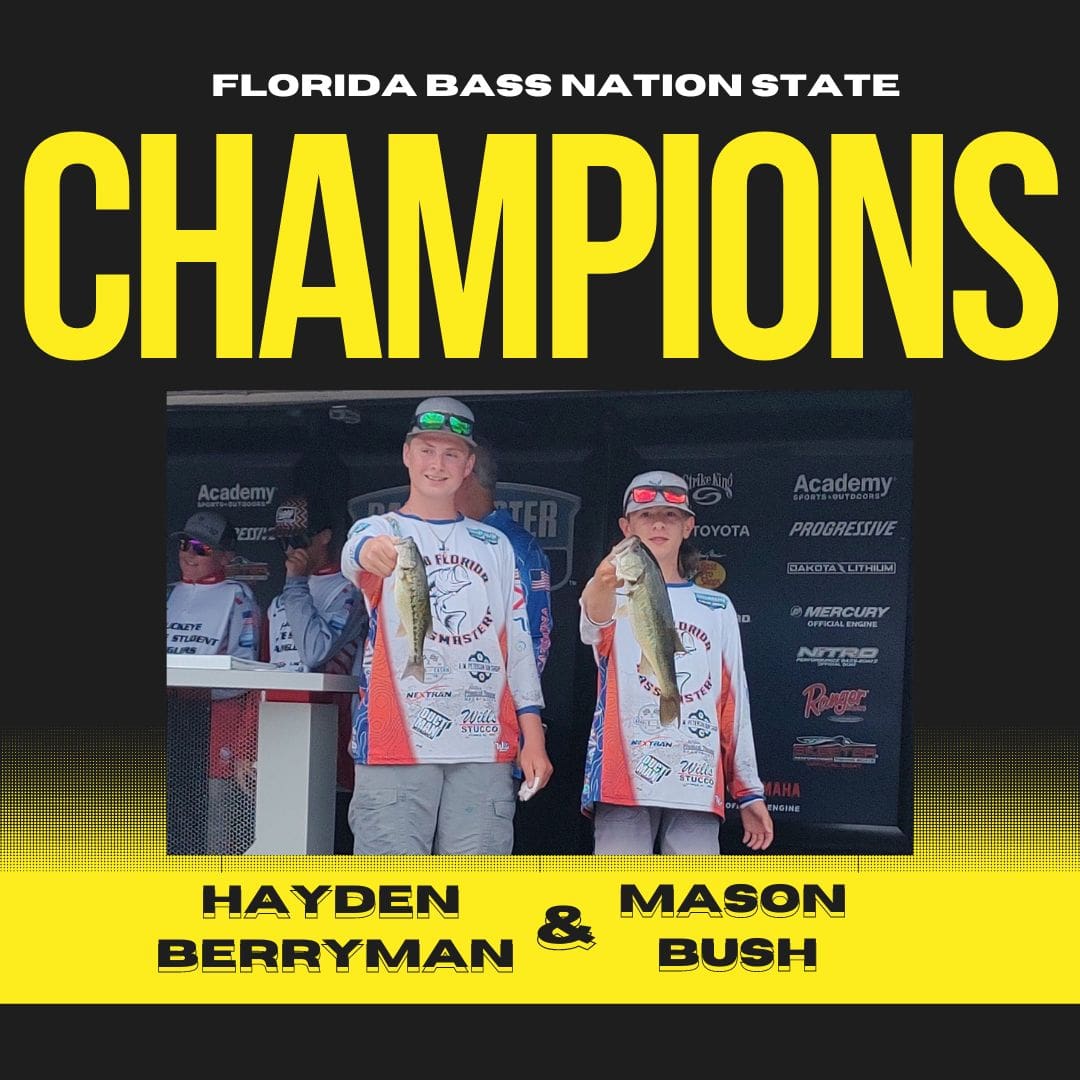 Two Junior anglers are taking Lake County by storm! Hayden Berryman and Mason Bush have had a spectacular season as a first time team! These boys have grown by leaps and bounds during the 2023 angling season. What started off as a modest season, turned into one of the best overall duos out on the Lakes! The boys are cousins and have developed a terrific partnership that has allowed them to become some of the best Junior anglers in Lake & Sumter County!
Hayden Berryman who attends Umatilla Middle School, got his first solo win in TSA this season but also won back to back solo tournaments on Lake Griffin and Lake Toho!! Those two victories qualified Hayden for the TSA State Championship where he finished 10th overall!
As for Mason Bush who attends Round Lake Charter in Mount Dora, Florida, he started off the season in September fishing his first real Bass tournament. Mason stayed consistent all year placing for the first time on Lake Apopka taking 6th place. He did what he had to do to qualify for the TSA State Championship and finished 15th! Not bad for a first time competitive angler! In fact he was one of the best rookie anglers out on the Lakes this year!
Together in the Florida Bass Nation Junior/High School season the cousins paired together an impressive season!
12th Place on the Winter Haven Chain
1st Place Harris Chain
2nd Harris Chain
5th Okeechobee
13th Harris Chain
The team went on to take 1st place on the Harris Chain winning the Florida Bass Nation State Championship in the process! The boys also finished the season tied in second place for the "Team of The Year"
The duo of Hayden Berryman and Mason Bush would get the opportunity to fish at the Bass Nation Junior Championships at Lake Hartwell in Anderson South Carolina. The team took home 37th place but they learned a ton and had a great experience. For these young boys to experience a completely different body of water and to break it down in two days of practice, they proved a lot of people wrong. They were very impressive and for a newly paired together team, they had chemistry that is hard to find. Certainly helps when you are family!
The boys finished with two completely new techniques that they had to learn on the fly. The fact that this team finished in the top third of the best anglers their age from all over the USA is a stellar accomplishment! We want to take a moment and recognize these boys and what these accomplishments mean to our area. Angling is a growing sport in our area. They deserve just as much of a shoutout as any other athlete in our community! We are proud to share their accomplishments and look forward to seeing their continued success out on the Lakes this year!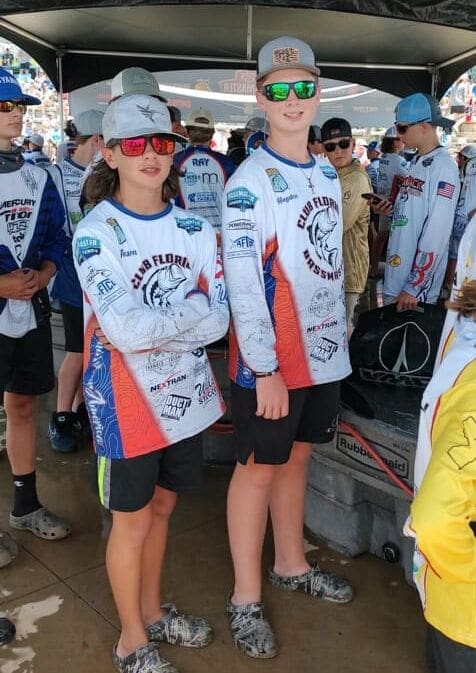 The 2022/2023 season was fantastic! We love to see the support that these kids get! We look forward to the 2023/2024 season! This team is just scratching the surface of what they are capable of and we cannot wait to see them grow and mature into some of Lake Counties finest youth anglers!
Kyle Coppola was born in Newton, Massachusetts and received his Bachelor of Fine Arts in Communications from Curry College in 2016. After traveling to Florida on a family vacation, he decided he could not get enough of the warm weather and made the move from snowy Massachusetts to central Florida 8 years ago.
For the last decade Kyle has gained valuable experience in social media content creation, marketing and sales, writing, video production, sports announcing and even broadcasting for local radio stations, such as FM 102.9 in The Villages and FM 91.5 in Massachusetts. Every year he volunteers at The Villages Charter High School as a play-by-play sports announcer for the football games as well as a public address announcer for the basketball games, including the annual Battle at The Villages Tournament.
Outside the office Kyle is a husband and father to two beautiful girls along with their cat. In his spare time he likes to spend time with his family, travel, play golf and swim. He is also a huge sports junkie and even bigger motorsports fan and loves to attend racing events when he can.
Share This Story!