Health Pros: Florida Dermatology and Skin Care Centers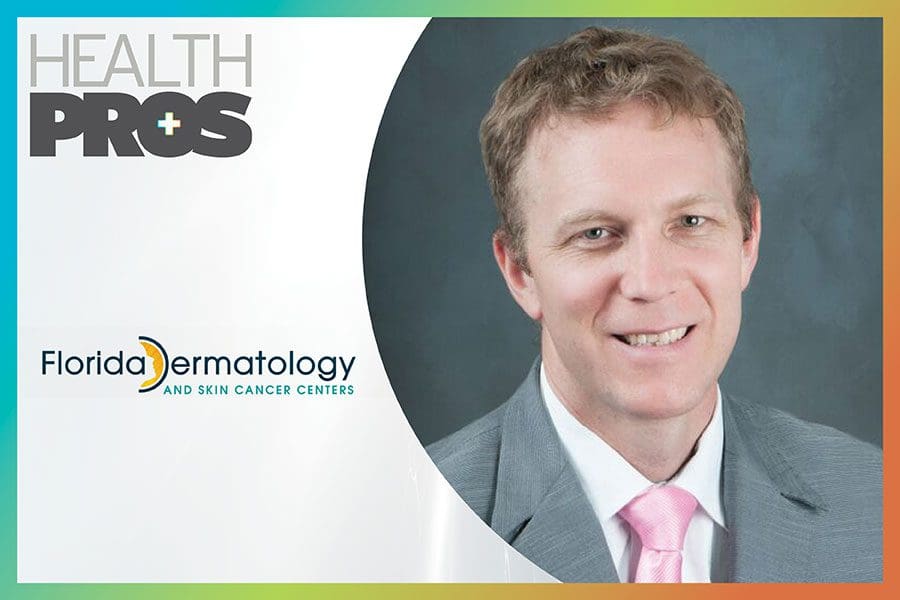 Florida Dermatology and Skin Cancer Centers Celebrates 11 Years of Providing Exceptional Care
Since opening in July 2010, Florida Dermatology and Skin Cancer Centers (FLDSCC) has provided patients across Central Florida with compassionate and extraordinary care. As our offices celebrate this milestone, we want to take a moment to recognize our patients and providers for contributing to our success for the past 11 years.
FLDSCC takes pride in providing a full spectrum of dermatology and skin care services across all 12 of our locations throughout the Sunshine State. FLDSCC's team of providers are experts in diagnosing and treating skin cancers; skin conditions and diseases such as eczema, rosacea, dry skin, rashes, and warts; and chronic skin diseases and infections, while simultaneously tackling aging skin, wound care, and a multitude of other skin, hair, and nail concerns.
Several FLDSCC providers are fellowship-trained in Mohs micrographic surgery, an effective state-of-the-art treatment for most types of skin cancers. Mohs surgery involves minimal discomfort and encourages the greatest preservation of healthy tissue, which means less risk of scarring and superior cosmetic results.
Since its founding 11 years ago, FLDSCC has had the privilege of remaining committed to the Central Florida community by caring for and supporting thousands of patients in their journey of finding quality dermatologic treatment. "We have thoroughly enjoyed the opportunity to meet and exceed the needs of our patients over the last decade-plus," says Medical Director of FLDSCC, Dr. K. Wade Foster. "We are grateful for the opportunity every day to educate and treat our patients, and give them the best chance for favorable outcomes."
From everyone at FLDSCC, we thank our patients for their patronage as well as constructive feedback, which has helped our team continue to improve and flourish during our time together. We also wholeheartedly express our gratitude to our team of physicians, APRNs, and PAs. We wouldn't be where we are today without their dedication to dermatology, and their immense concern for our patients' wellbeing.
We look forward to seeing what the future holds for our practice, continuing to serve our community, and again express our appreciation to all those who have been an integral part of all our accomplishments thus far. Happy anniversary to FLDSCC!
---
Florida Dermatology and Skin Care Centers  
(855) FLD-SKIN / fldscc.com