Health Pros: Lake ENT & FPS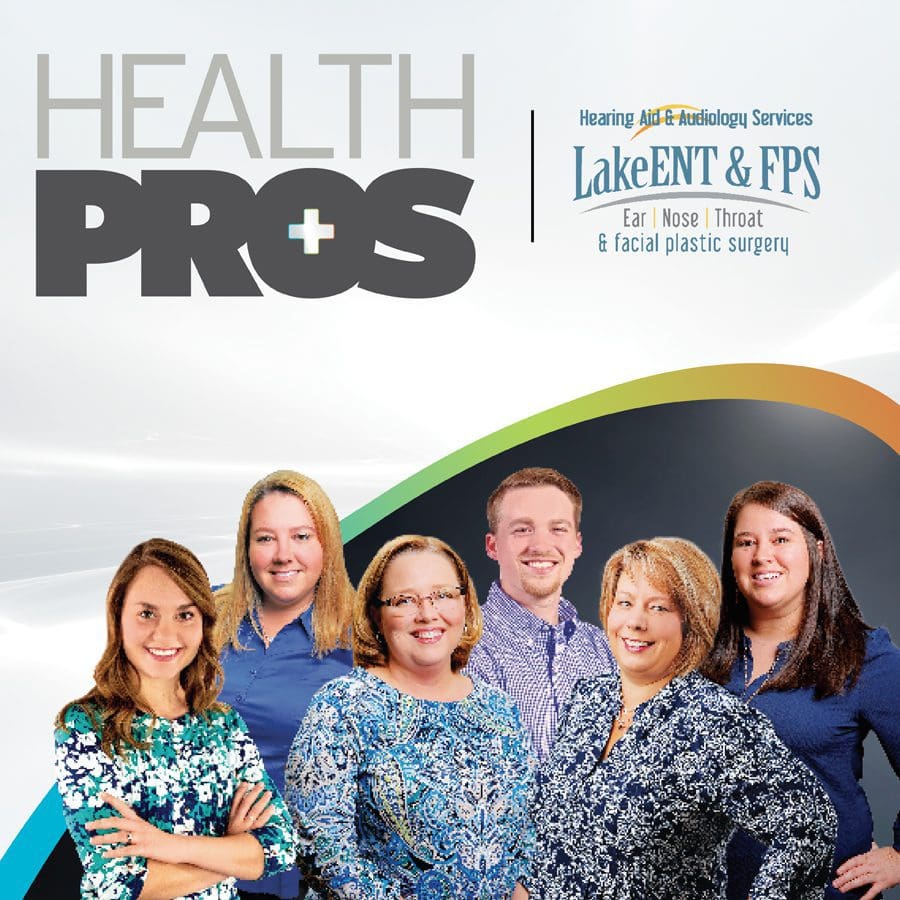 The 411 on OTC hearing aids
Lake ENT's hearing aid and audiology specialists clear up what you may have heard about hearing aids
Many adults have hearing loss which affects their ability to communicate with the ones they love and ultimately affects their quality of life. Hearing loss becomes increasingly common with age with more than half of the population over the age of 70 exhibiting hearing loss that can interfere with daily communication.   And yet, the average individual does not consider hearing amplification for 5-6 years after becoming aware of their hearing difficulty. This is a very unfortunate dilemma considering that the use of hearing aids can not only improve your hearing but can also have long-term positive effects on overall health, lifestyle, relationships, and well-being.
Several factors contribute to the lack of hearing aid use including denial, vanity, confusion, the cost and access to them. The Over-the-Counter Hearing Aid Act of 2017 was developed to enable adults with mild-to-moderate hearing loss access to hearing aids Over-the-Counter (OTC) without being seen by a healthcare practitioner. Even though this provides easy access to hearing aids, individuals with hearing difficulties will benefit greatly from professional guidance in selecting hearing amplification as opposed to a low-priced OTC device. Think of it in terms of inexpensive reader glasses you buy off the rack versus prescription glasses that have been specifically tailored to your vision needs.
Many factors can contribute to hearing loss and a professional evaluation will determine the degree and any underlying medical conditions. At Lake Ear, Nose, Throat and Facial Plastic Surgery we have Doctors of Audiology, Board Certified Hearing Instrument Specialists, Physicians, Physician Assistants and Nurse Practitioners trained in the evaluation and treatment of hearing loss. Once your type and degree of hearing loss is determined, our team will recommend hearing amplification specific to you based on your hearing needs, goals, lifestyle, and budget. Our team will also assist you in checking for any possible insurance coverage. While hearing aids may seem expensive, the average person uses a set of hearing aids for 5-7 years, making the annual cost analysis very comparable to OTC.  Prescription hearing aids usually have a much better warranty and service compared to OTC devices. The most successful hearing aid users initially work closely with us for 2-3 office visits as we adjust your hearing aids and then continue long-term maintenance visits so that your prescription hearing aids lead to a very successful outcome.