Health Pros: Yalieski Garcia, MD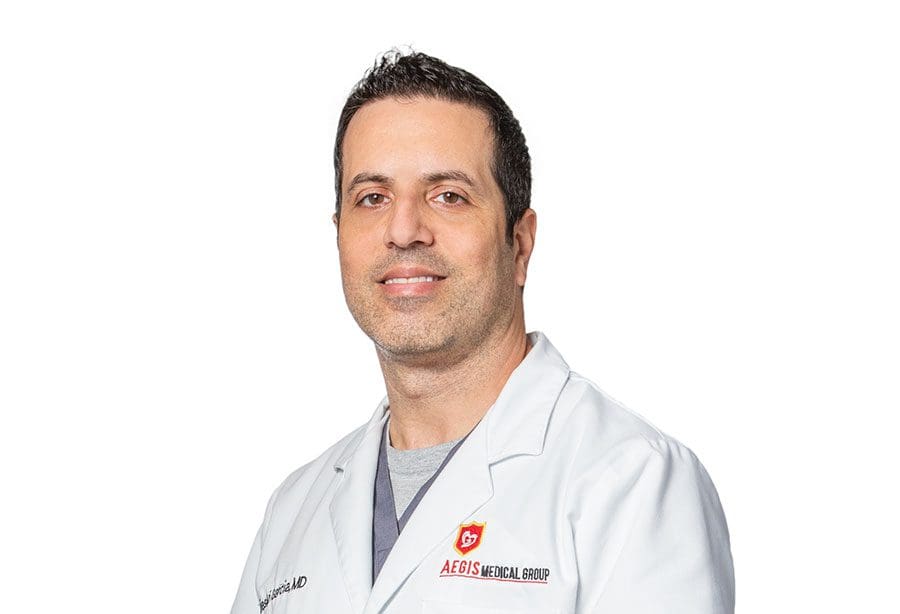 Yalieski Garcia, MD
Like many people today, Dr. Yalieski Garcia, a family practitioner at Aegis Medical Group's Wildwood office, has been waiting with bated breath for the highly anticipated COVID-19 vaccine.
And now that the first wave is being administered, Dr. Garcia, based on his medical knowledge and experience, says benefits of the COVID-19 vaccine are greater than the risk of contracting the disease.
"By conducting clinical trials, scientists found out if you get COVID and survive it, you have immunity for about six months, and although they don't know how long you'll be protected with the vaccine, the FDA and all the companies producing it are estimating at least six months or more," Dr. Garcia says. 
Dr. Garcia says that although the exact time period of lasting immunity falls within a gray area, the vaccine's effectiveness stands at 95-percent, with only a few known side effects.
And out of thousands of people who participated in clinical trials for the vaccine, only a handful contracted COVID-19 after getting vaccinated, he adds.
"The main thing is not to worry about side effects and all that. Sure, in some cases, the vaccine is causing fever and muscle pain, but you have to keep things in perspective," Dr. Garcia explains. "Ask yourself: 'Is it better to have some fever and muscle pain and not get the disease, or skip the vaccine and end up with COVID, which we know already, wreaks havoc and in some cases, manifests itself down the road as Post-Acute COVID-19 Syndrome?'"
Dr. Garcia says if getting COVID-19 is not bad enough, some patients develop serious issues months later, a condition deemed Post-Acute COVID-19 Syndrome which causes severe muscle pain, weakness, shortness of breath, fatigue, brain fog, "and many other symptoms we don't want to have." 
Dr. Garcia says with all that in mind, people should not be fearful about the vaccine because it was fast-tracked. He says in this case, producing and administering the vaccine, and as quickly as possible, is essential in getting the virus under control. 
He says vaccinations will go to first responders and high-risk individuals first and by spring, should reach the general public.
If problems arise, the vaccine can be tweaked.
"We just have to start vaccinating the entire population and see what side effects emerge through all this by way of something called post marketing surveillance. It is something that happens with every vaccine that comes onto the market," Dr. Garcia says.
And just as importantly, he says people can help the process along by doing their part in diligently following other safety protocols that go hand-in-hand.
"The main idea here is that people should follow the CDC guidelines and doctors' advice of practicing social distancing and wearing masks at all times and when the vaccine comes up, please just go and get vaccinated," Dr. Garcia recommends.
Aegis Medical Group  
aegismedicalgroup.com