Healthy Inspiration: Bill Miller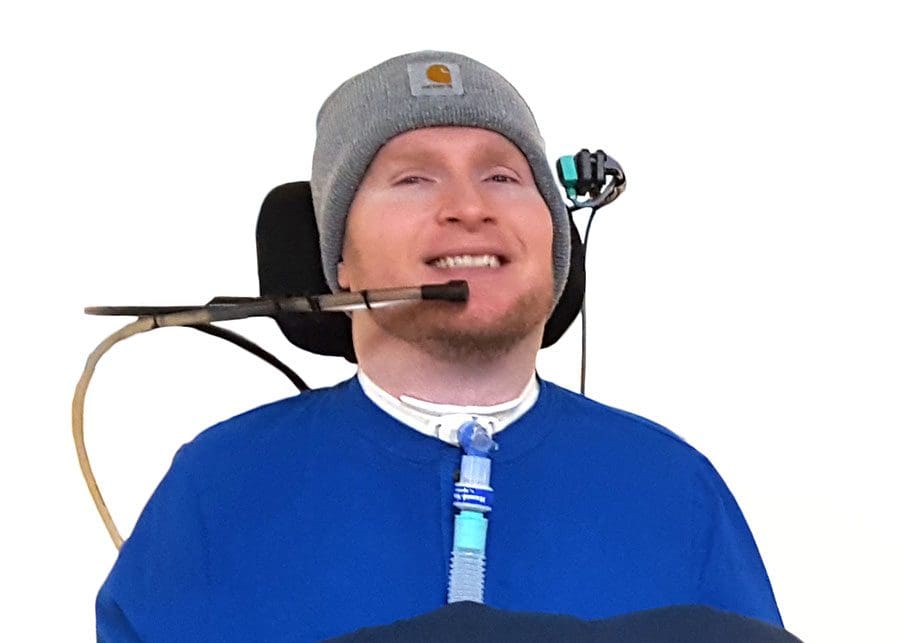 Being quadriplegic never stopped Bill Miller from accomplishing incredible feats.
Photos provided by Jackie Johnson.
Sometimes, life and tragedy intersect. You can either wallow in self-pity or accept the hand you're dealt and emerge stronger than ever. 
Bill Miller chose the latter. Bill, a Leesburg resident who inspired countless people while living nearly 25 years as a quadriplegic, died on March 22. Following his death, dozens of Bill's friends and family members posted thoughtful messages on his Facebook page, referring to him as a "precious soul," a "hero," and an "inspirational, thoughtful, and amazing human."
Words alone cannot adequately describe Bill, who was unable to move his legs, lift his arms, or curl his fingers. His life was forever changed in August 1997 when Bill, a 20-year-old student at the University of Florida, tripped over a piece of exercise equipment in the middle of the night and landed awkwardly. He became a quadriplegic, paralyzed from the neck down. 
The accident crippled his body but not his big heart. He proved that people with disabilities have abilities, too.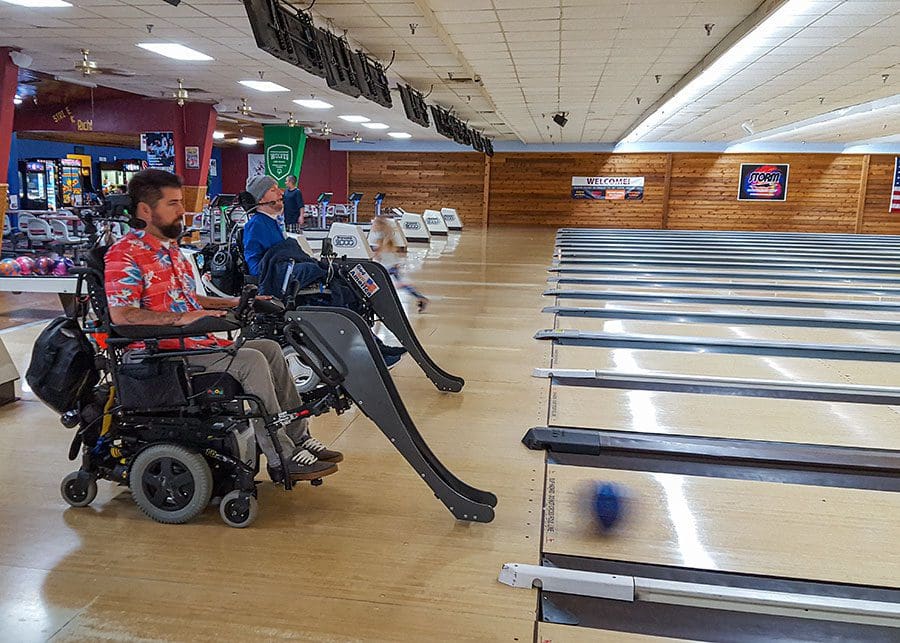 Consider some of his accomplishments in the nearly 25 years he lived as a quadriplegic. 
Using a voice-activated computer that he affectionately named Max, Bill created a personal website, lookmomnohands.net, in 2000 as an informational site for quadriplegics and to keep users informed of his latest undertakings.

 

In 2003, Bill, with the help of retired engineer Claude Giguere, invented the IKAN ("I can") Bowler device, a fancy ramp that attaches to a wheelchair. With a bowling ball placed atop the ramp, Bill would sip and puff on a mouthpiece to direct his wheelchair to the foul line. He then stopped, which released the ball down the lane. The speed of the ball and accuracy of the shot is dependent on how he maneuvers his wheelchair. Bill introduced other quadriplegics to the sport by forming a bowling group called the "Quad Squad." They typically bowled together twice a month.
Bill took online courses offered by the University of Florida and in August 2008 graduated with a bachelor's degree in business administration.

 

In 2013, Bill completed a master's degree in entrepreneurship online from Western Carolina University and served as a teaching assistant.

 

Since becoming a quadriplegic, Bill has delivered hundreds of presentations to civic clubs, women's groups, churches, homeless shelters, and school groups to talk about his disability.

 
Bill's innate power to transcend a debilitating handicap deeply touched able-bodied and physically challenged people alike. 
Now, Bill is whole again, walking the gold streets of heaven and sporting the same big smile that he maintained even after suffering the cruelest of tragedies. 
Akers Media Group's James Combs has been a staff writer for several local publications since August 2000. He has had the privilege of interviewing some of Lake County's many fascinating residents—from innovative business owners to heroic war veterans—and bringing their stories to life. A resident of Lake County since 1986, James recently embarked on a journey to lead a healthier lifestyle. He has lost 60 pounds and walks nearly five miles a day. In his spare time, he enjoys target shooting, skeet shooting and watching his beloved Kentucky Wildcats!
Share This Story!