Healthy Inspiration: Kelly Ann Reagan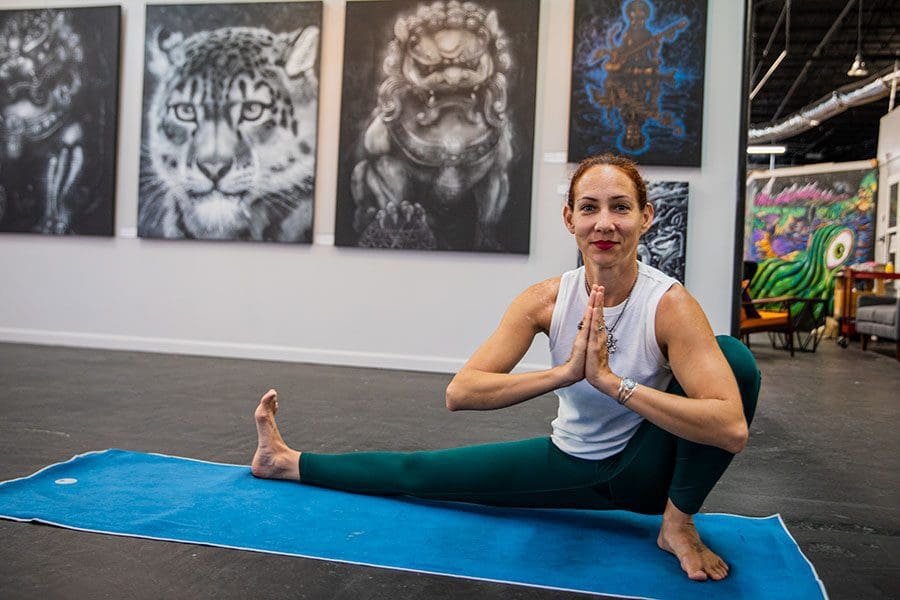 'Yoga changed my life tremendously for the better.'
Photo: Nicole Hamel
The practice of yoga is touted for providing health benefits of improved strength, balance, flexibility, relaxation, better sleep, more energy, less stress, and better self-care, and a local certified yoga instructor and personal trainer credits yoga as a blessing in her life.
"One my teachers said, 'yoga is the science of living.' And you can adapt the yoga practice to suit your needs," says Kelly Ann Reagan, 38, of Astatula, adding yoga can be a physical practice, to cleanse and purify your body, or something spiritual or therapeutic.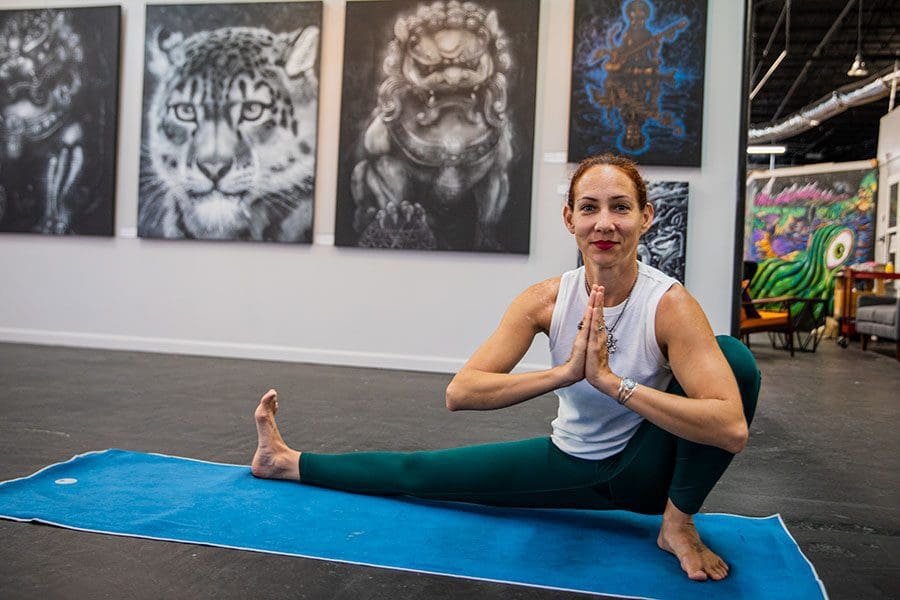 Kelly recalls doing yoga poses as a little girl; however, she didn't know anything about the Hindu physical, mental, and spiritual disciplines that originated in ancient India. Her real introduction to yoga was in 2004, while watching and following a yoga DVD for a couple of weeks. A few years later, she joined friends in Colorado at their tai chi and yoga classes. 
"When I found myself in a very toxic situation around 2014-2015, that is when I thought I really needed a change," says Kelly. She began attending group yoga classes at the YMCA led by Lakshmi "Tracey" Trambauer, owner of Eustis Yoga, who also had a yoga studio in Clermont at the time. Tracey's classes featured the best from diverse yogic disciplines.
"She was very inspiring to me," says Kelly, who began taking four classes a week with Tracey, in addition to the group class. "I remember one day I was leaving the studio, and I asked her some questions, and she said, 'You really need to get certified because I need some substitute teachers.' I thought she was out of her mind. I thought she was crazy!"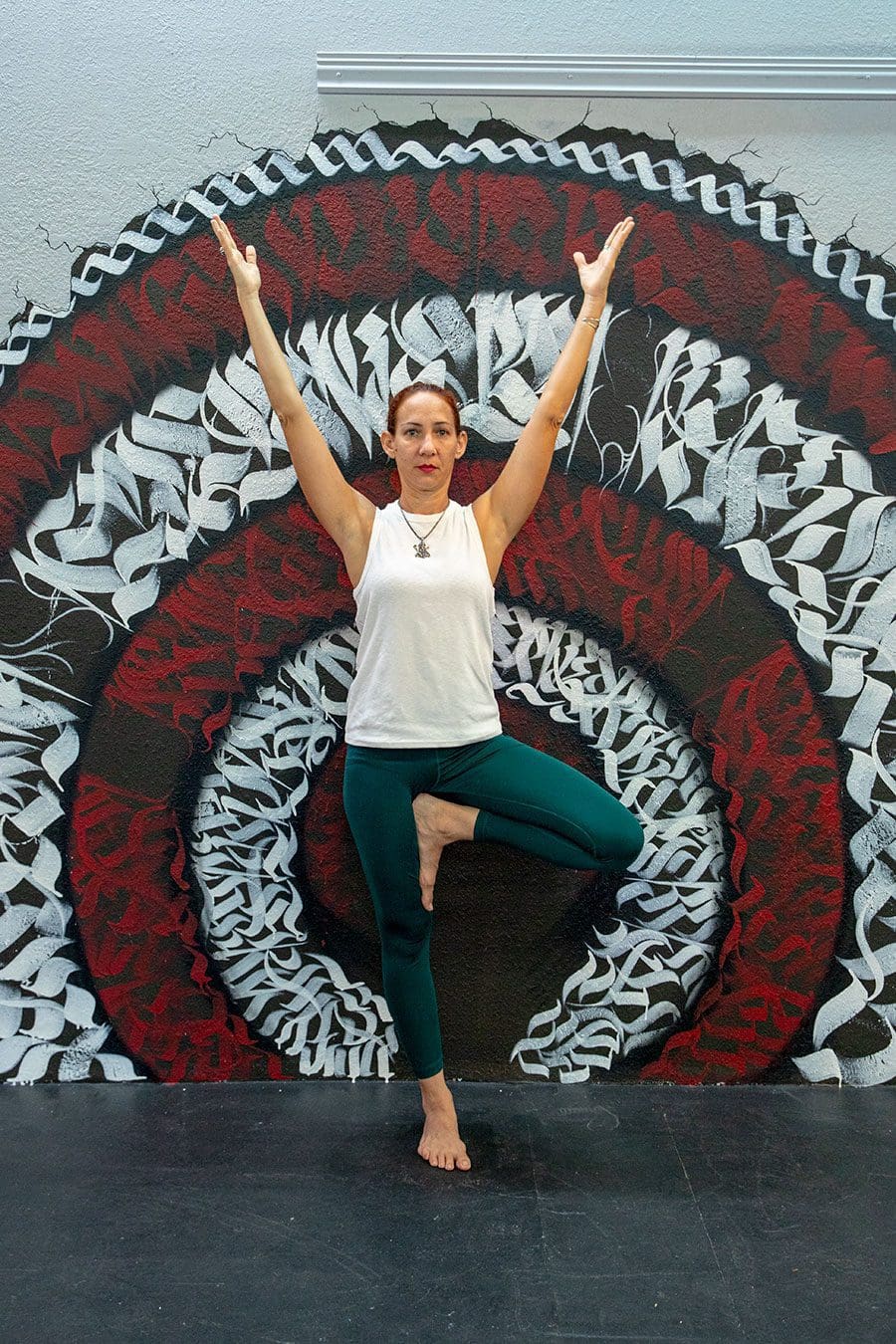 However, Kelly became certified and accumulated 400 hours of yoga training. 
"Yoga changed my life tremendously for the better," she says, pleased to also have taken personal responsibility to save herself from the toxicity she had been experiencing in her life. 
"I think we should give ourselves credit for our accomplishments," she says. "It wasn't just the yoga itself; it was also my willingness to show up, get on my mat, pay for my education, and dedicate over three years of study and apprenticeship for my personal training certification."  
To contact Kelly regarding her classes or personal training, she can be reached at lakecountyyoga@gmail.com.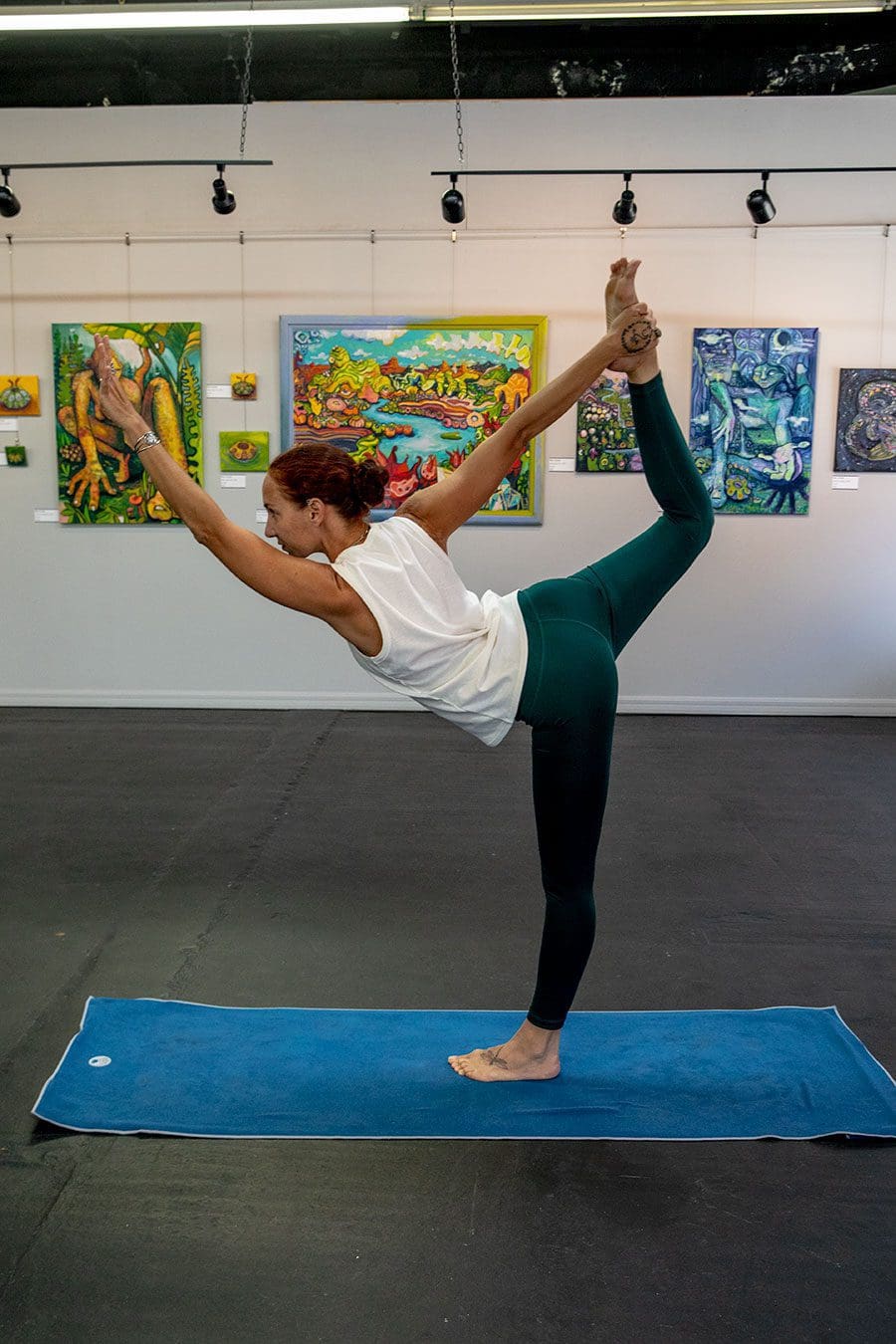 Originally from Anderson, Ind., Theresa worked for The Herald-Bulletin for many years. After experiencing a winter with 53 inches of snow, her late husband asked her to get a job in Florida, and they headed south. Well known in the area, Theresa worked with The Daily Sun and The Daily Commercial prior to joining Akers.
Share This Story!