Healthy Inspiration: Tim Totten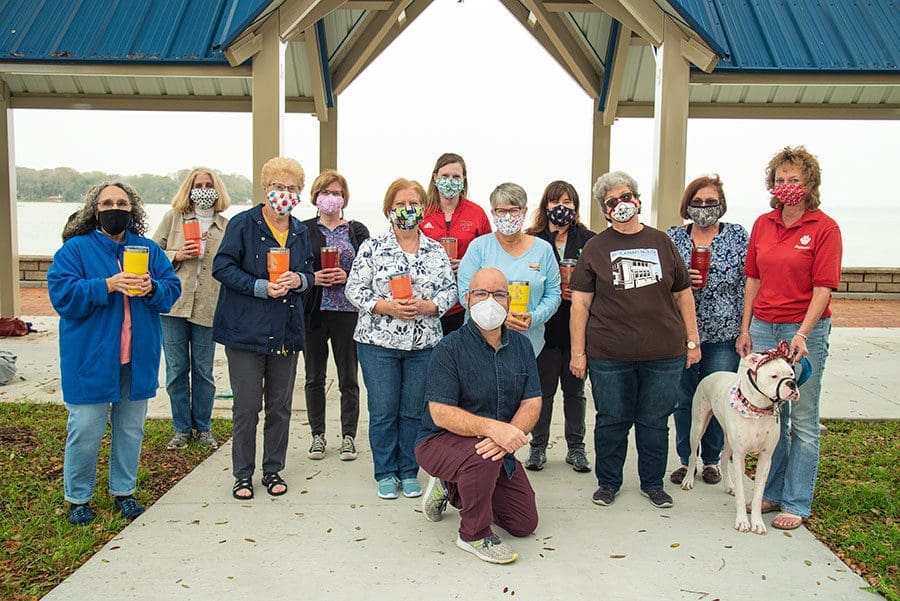 Lake County's masked man comes to rescue with over 30,000 masks.
Photos: Nicole Hamel
Tim Totten, owner of Final Embrace, found a creative solution when hospitals and health facilities were quickly running out of personal protective equipment (PPE) and n95 masks shortly after the coronavirus began in March 2020.
Within the last year, as mask mandates became more commonplace, Totten has provided hospitals, schools, doctors' offices, nursing homes, and other facilities with over 30,000 masks – and counting. 
Tim found a way to provide much-needed masks while also keeping his staff employed when the coronavirus pandemic slowed production at his business Final Embrace, the leading manufacturer of quilted covers for the funeral industry.
"When the pandemic first started people weren't able to find store-bought masks so easily, so I got together a group of people in the community through a Facebook group I created called Lake County Mask Creators, and I had my Final Embrace staff start cutting up our fabric to make kits, and we gave them to people who then finished sewing them at home," Tim says. 
Because Tim wanted members of the Facebook group to see who their work was benefitting, mask kits came with instructions on how to wash and bag them when they were finished, and where to drop them off, whether it be a nursing home, hospital, school or so on. "It included you in the process. So, you weren't just making them at home and not knowing where they went, you actually were part of the giving cycle," he says.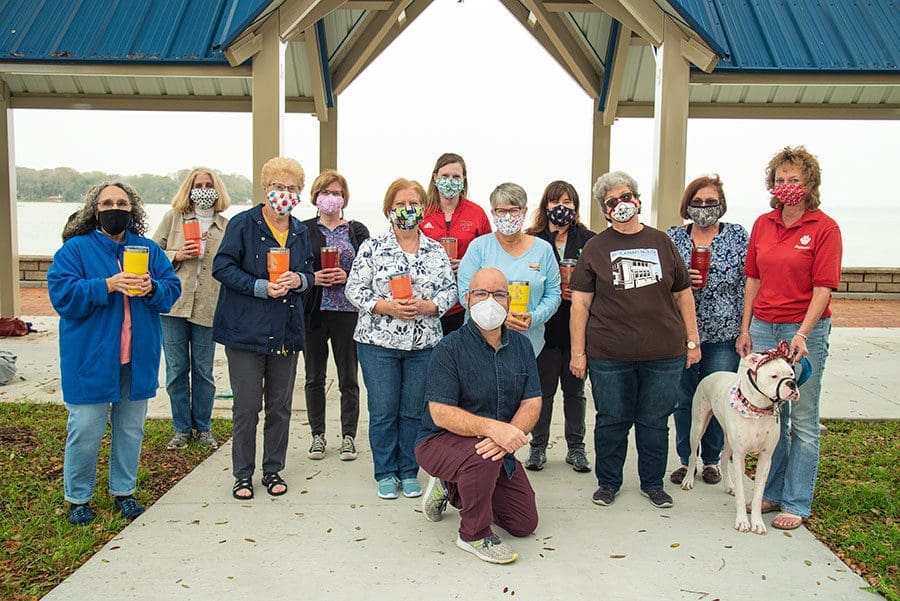 Cloth masks were made for HR and IT departments, as well as employees of health institutes and schools, so that n95s could be reserved for clinical uses. The mask makers even made kids sizes to give out when school began again for some last fall. 
After the first 50-60 masks, Tim realized that people were getting burnt out, so he created the "100+ Club and used his engraving company, Artisan Laser Guild, to make free personalized tumblers for anyone who finished at least 100 masks. Tim soon found that the incentive was more than enough to motivate the creators to continue. 
"We've given out over 100 of those cups now as an incentive, and most of those people would have quit after 50 or 60, but that's how we were able to give away over 30,000 masks," Tim says. 
Another important helper during this process was Winnie Olsen, who created a vertical pleat template for masks, which didn't require a nosepiece to keep glasses fog-free. The group embraced the design and Tim produced a step-by-step video showing how to make her masks. Before he knew it, Tim's YouTube channel blew up to over 32,000 subscribers, and that video surpassed 1.1 million views. Realizing people all over were interested in making their own masks, he added numerous other how-to videos about masks, all of which have a few thousand views. 
"It was valuable for us to make these masks, and it was amazing how we actually mobilized our community and sort of created this group of people who are all helping each other doing what they can at home," Tim says.
You can find Lake County Mask Creators on Facebook, or you can find Tim's videos by searching "Timothy Totten" on YouTube. 
Originally from Buffalo, NY, Victoria graduated from Canisius College in 2018 with a bachelor's degree in English and Writing. In August of 2019, she relocated to Eustis, Florida, and soon began at Akers Media Group assisting with social media projects. Later that year, she was promoted to a full-time writing position at the company and has since found her niche telling the stories of so many of Lake and Sumter County's awesome people.
Share This Story!