Healthy Inspiration: Victorious loser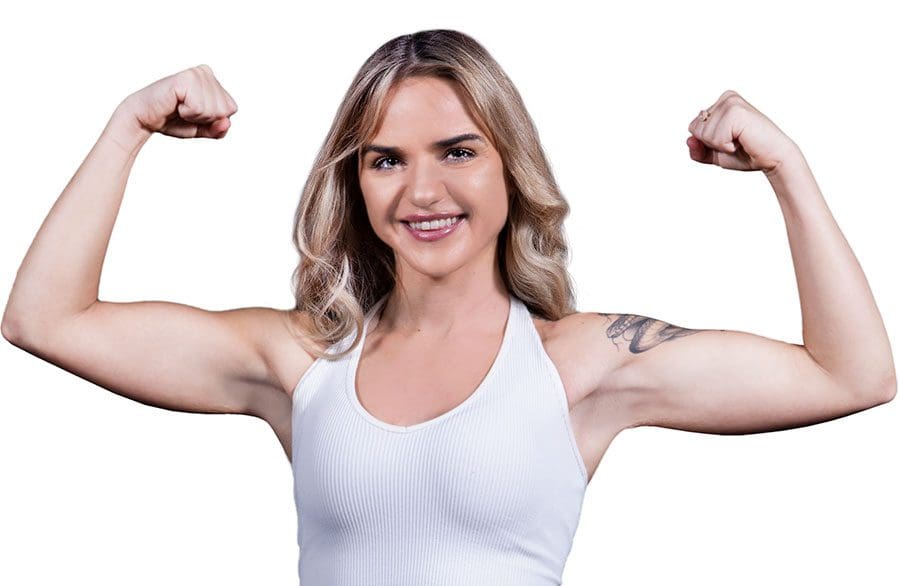 Erica Majors weighs in on her life-changing transformation.
It's the small changes in life that have Erica Majors living large. 
Attending social functions without fear of others staring at her. Feeling more motivated and energetic. Going from a size ten jeans to a size two. 
The 25-year-old has experienced quite a transformation since undergoing a lifestyle change in January 2020. At that time, she was a 5-foot, 178-pound woman. Nights of drinking with friends followed by eating Taco Bell or McDonald's at 3 a.m. had taken their toll. 
"I was in a rut," says Erica, a 2014 graduate of Wildwood High School. "I started having anxiety about going out. I'd even start crying when I was getting ready. I began having low self-esteem."
Erica knew it was time to take a load off her body and mind. So, she took a leap of faith and hired a personal trainer. She became a regular at the gym, focusing on lifting weights and running on a treadmill. In addition, she junked the junk food and replaced it with chicken, turkey, vegetables, and brown rice. 
The sweat and sacrifices were worth it. She shed 78 pounds in 10 months.
While she has lost an incredible amount of weight, she has gained an equally incredible amount of energy, self-confidence, and enthusiasm for life. 
"I used to sleep in until 1 p.m.," she says. "Now, I'm at the gym by 8 a.m. On other mornings, I wake up early and get chores done that were formerly menacing to me. Overall, I just feel like a different person."
Most importantly, Erica has served up a heaping helping of reality that obese people can achieve their weight-loss goals. She may no longer be a big girl, but there's little doubt she's a big inspiration. 
"I've had several people reach out to me because they wanted to start their own journey to lose weight," Erica says. "I always tell them that if they need advice or motivating words to reach out to me."
Erica readily admits that a weight-loss journey comes with speed bumps. She offers advice to help people from becoming derailed. "Don't weigh on the scale every day," she says. "When I started, I measured everything in inches. The scale didn't always reflect the progress I was making." 
Akers Media Group's James Combs has been a staff writer for several local publications since August 2000. He has had the privilege of interviewing some of Lake County's many fascinating residents—from innovative business owners to heroic war veterans—and bringing their stories to life. A resident of Lake County since 1986, James recently embarked on a journey to lead a healthier lifestyle. He has lost 60 pounds and walks nearly five miles a day. In his spare time, he enjoys target shooting, skeet shooting and watching his beloved Kentucky Wildcats!
Share This Story!