Healthy Inspiration: Worthy of the spotlight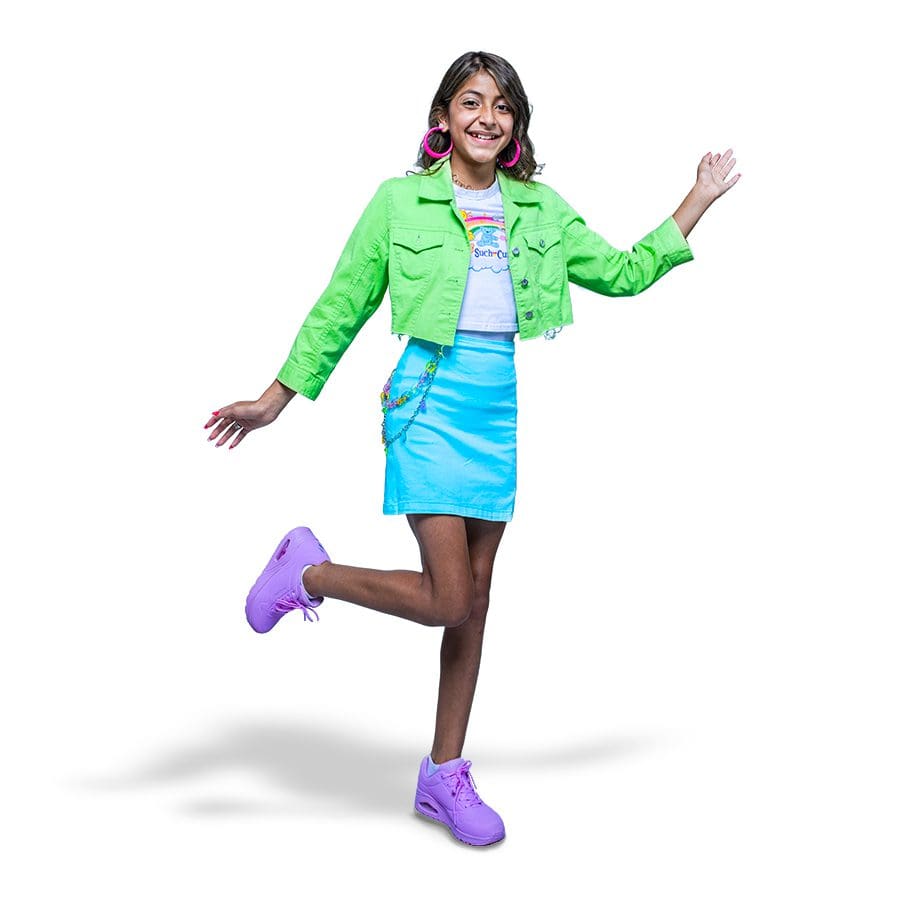 Minneola theatre student deserves props for dealing with rare medical conditions.
She has performed as Ursula in The Little Mermaid, Tiger Lily in Peter Pan, and Evie in Descendants. But for 13-year-old Eliani Brito, being on stage means far more than simply connecting with her audience.  
Acting helps the young theatre performer escape the cruel reality of living with two diseases.  
"I can pretend I'm a normal person and temporarily forget about all this craziness that has happened in my actual life," says Eliani, a seventh-grade student at Minneola Charter School.  
The craziness began at age 2 when she was diagnosed with Bartter syndrome, a defect that causes kidneys to excrete excessive amounts of electrolytes. Only 1 in 1,000,000 individuals develop the condition, according to the National Institutes of Health.  
Three years ago, her potassium dropped to dangerously low levels, leaving her hospitalized for two weeks and temporarily paralyzed from the hip down.  
"I had to undergo all kind of therapy to retrain myself to walk," she says.  
In recent years, Eliani began experiencing pain in her legs, spine, arms, and hands. Last May, she was diagnosed with another incurable disease, amplified musculoskeletal pain syndrome, or AMPS. This condition–as the name suggests–amplifies her pain. A paper cut could feel like a stab wound and a soft breeze might feel like a blow torch.  
Battling two illnesses comes with setbacks and responsibilities. She missed 68 school days in 2021-'22 and must remember to take 10 pills each night. But Eliani seldom complains. Instead, she adheres to an old saying in the entertainment industry: The show must go on.  
She is currently enrolled in the Caponi's Cannolis School of the Arts in Minneola, as well as her school's theater program. Her theater teacher, Amanda Hoppe-Dierking, says Eliani's determination to persevere is as impressive as her smile and striking stage presence.   
"I've been teaching her theatre since she was 7, and I can tell you that she refuses to give up," Amanda says. "She is a passionate actress, and when she's on stage all eyes go to her." 
Eliani's mother, Elizabeth Berrios, sees the same determination. She says, "You can't tell her she cannot do something because she'll prove you wrong." 
In September, Eliani underwent an intense four-week therapeutic program at Nemours Children's Hospital in Orlando. The goal: to strengthen her muscles and increase her mobility. 
"I want a good outcome so I can take on larger roles and show everyone that nothing can stop you from living your passion," she says.  
Attitude alone makes Eliani a tough act to follow. 
Akers Media Group's James Combs has been a staff writer for several local publications since August 2000. He has had the privilege of interviewing some of Lake County's many fascinating residents—from innovative business owners to heroic war veterans—and bringing their stories to life. A resident of Lake County since 1986, James recently embarked on a journey to lead a healthier lifestyle. He has lost 60 pounds and walks nearly five miles a day. In his spare time, he enjoys target shooting, skeet shooting and watching his beloved Kentucky Wildcats!
Share This Story!