Friday Night Lights High School Football Preview September 22nd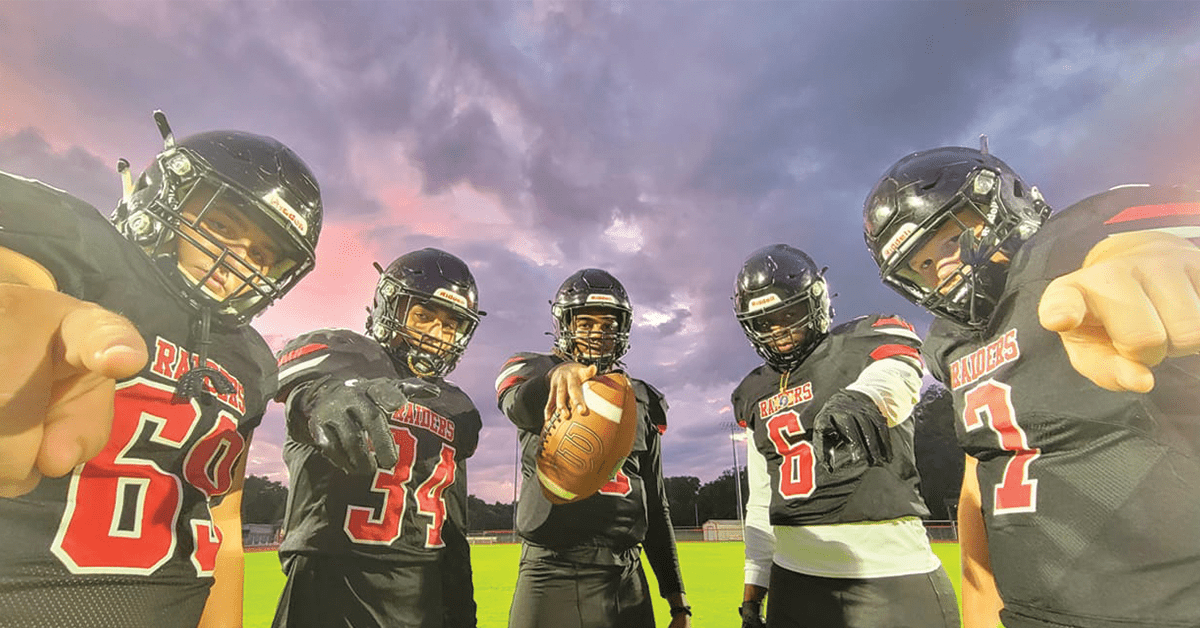 Another week of Friday Night Lights is almost upon us and what a week of football we have in store for you! Highlighted by a massive battle between South Sumter taking on Mitchell from (New Port Ritchy)
Game Of The Week Spotlight
Mitchell High School (Newport Ritchy) @ South Sumter High School
The South Sumter Raiders are having one of the most ferocious starts to a season in school history. They come into this weekend sitting undefeated at 4-0. They are coming off a 46-20 win against cross state rival Eustis. It was a game that Jamare Dorsey and Kayden Payne combined for nearly 300 yards rushing as The Raiders took care of The Cougars. Eustis meanwhile gets a much needed bye week before a difficult matchup with league play starting when they head to The Villages Charter School to take on The Buffalo on September 30th at 7:00pm. 
The Raiders will be tested this week. Mitchell comes into Friday nights contest 3-1 on the season and looking to hand South Sumter its first loss of the 2022 season. Mitchell has outscored their opponents by a hefty margin of 156 – 12. That is a monster start to a season for a team that not only is looking to make a run in the playoffs this season but they have their eyes on a championship. 
Mitchell is lead by starting quarterback Chris Ferrini. The 6"3 195lb Senior has attempted 51 passes this year and has thrown for nearly 430 yards adding another 266 yards rushing for a total of nearly 700 yards total on the year. Junior running back Jamarion Miller is averaging 6.3 yards per carry this season but Senior Wide Receiver Drayk Simmons has impressed perhaps the most this season! Simmons has racked up an impressive 14 receptions for 273 yards and 5 touchdowns through 4 games. As with any team Defense plays a key roll and this team seems to have it all going right so far. 
Mitchell's defense is lead by Middle Linebacker Jake Lavake who already has 24 tackles this year. Levake leads the team in sacks with 3 so far. Other defenders to look out for include Giovanni Ferraro and Jake Malvar who combined almost over 50 tackles on the year. The defense has also garnered 11 total sacks resulting in 110 yards of lost yardage which is over an entire football field so South Sumter will need to move the chains if they want to compete in this game. 
On the flip side, South Sumter has likewise shown that it is not afraid of any team and will take on anyone anywhere. If you thought Mitchell was outscoring its opponents 156 – 12 wasn't enough of a reason to check this game out, then you'll be shocked to know South Sumter has a leg up in this category. They are outscoring opponents 159 – 26! That is some serious Offensive firepower and Mitchell will need to contain that while being as physical as possible in the trenches in order to stop the offensive weapons The Raiders unleash. 
South Sumter will need to use the legs of leading rushers Jamare Dorsey who has totaled 374 yards of total rushing and Kaden Payne who has also put together a stellar year with 322 total yards. Between the two of them they have combined for over 700 yards of rushing this season. One would think with a game this big, could we possibly see 1,000 total yards rushing by the duo by the end of the 5th game of the season? That would certainly be impressive! however the offensive line will need to make holes for them to scamper through. That offensive line has looked mighty fine this year and has helped protect starting quarterback Eian Finkley attempt 50 passes this season for over 500 yards.
The defense for The Raiders has been equally stout as the offense giving up just 12 points this season through 4 games. The defense is lead by the 6'2 230lb Outside Linebacker Malakhi Boone who has absolutely decimated offenses this season. Boone who is only a sophomore will be a force to be reckoned with the next three years and offenses will have plenty to be on edge about when they see this monster of a human being standing across waiting to strike. 
Senior Middle Linebacker Jawarren Corbin who stands 6'1 230lbs has also had a tremendous start to his season tallying 22 tackles and 2 sacks on the year. Look for Corbin to continue his excellent season so far and let's not forget Junior Outside Linebacker Ty Kadur who has 7 sacks this year and leads the team in that category. Overall the defense looks poised for what could be the biggest game of these young players lives on Friday Night.
What an incredible matchup we have in Bushnell Friday Night. A win would give South Sumter incredible momentum as we reach the halfway point in the season. This should likely be one of the biggest games in recent memory for South Sumter and it's a home game. If you are a fan of football this should be a gigantic game for both these programs, so be sure to come out and support.
Player Of The Week Spotlight
Before we break into the notable games this Friday we need to make a quick shout out to Alvon Isaac the 5'10 170lb Junior for The Villages Charter School who scored 5 Touchdowns against Citrus High School last weekend. Isaac tied a school record for Touchdowns in a single game. The only other player in recent history to accomplish the feat, was Mac Harris who now plays for The USF Bulls as a Linebacker. The Villages Won that game by a score of 35 – 14. Alvin Isaac is a player who is a three sport athlete. He not only plays Football but also plays Basketball and Track and Field. One of the fastest players in the state, when he gets into the open he is almost impossible to catch. 
Other notable matchups Friday night include
Leesburg @ The Villages : Friday Night at 7pm
The Villages is coming off of its first win of the 2022 season. It has been a disappointing start of the season for head coach Richard Pettus after an undefeated 2021 Regular season campaign. Young offensive line woes have impacted the offense this season but have The Buffalo seemed to right the ship? Things certainly appeared to get better as the buffalo won against Citrus High School last week to improve to 1-2 on the season. Can they keep it going against cross town rival Leesburg? 
Leesburg likewise has had their struggles this year. They come into the contest on a 3 game losing streak although a 1 point loss against Mount Dora a few weeks ago still stings, Leesburg can get things back on the right track against a struggling and ailing Buffalo team who have shown cracks in their defense this year.
AACA (Winter Haven) @ Wildwood : Friday Night at 7pm
Wildwood has impressed this year. They come into the contest 3-1 on the season. The lone loss coming against South Sumter this year. Senior Quarterback Vincent Brown Jr. has lead the wildcats this season. He has 240 yards passing and another 270 on the ground totaling over 500 yards total this season. Brown Jr. gets help from senior wide receivers Zechariah Poyser and Junior Lorenza Simmons who lead the team in receptions. 
Akelynn's Angels Christian Academy is 0-3 this season and has struggled to move the ball offensively. They have only scored 8 offensive points all season long. As luck would have it this team is also named the Wildcats so we have the battle of the wildcats this weekend. So no matter what happens in this game a Wildcat team will win regardless! 
Palatka @ Lake Weir : Friday Night at 7pm
The Lake Weir Hurricanes have a home matchup vs Palatka. Lake Weir have struggled to find their footing this season as they come into the contest 0-4 on the season. It only takes 1 win to turn things around though and Lake Weir is hoping to do that this week. Palatka on the other hand comes in 3-0 on the season and has been laying waste to every team they play this year. There is a good chance they improve to 4-0 and for Lake Weir they really need a win to get something cooking this year. What better way than to upset Palatka! 
Tavares @ MDCA (Mount Dora) : Friday Night at 7pm
Tavares is 0-4 this year and they have struggled on the offensive and defensive side of the ball. They do face a Mount Dora Christian Academy team that has also had its share of issues this year. MDCA comes into the matchup 1-2 on the year. Primarily an old school type rushing offense Isaiah Bryant leads the MDCA in rushing yards. Can MDCA get their 2nd win of the year or will Tavares pull a stunner and upset the Bulldogs on the road?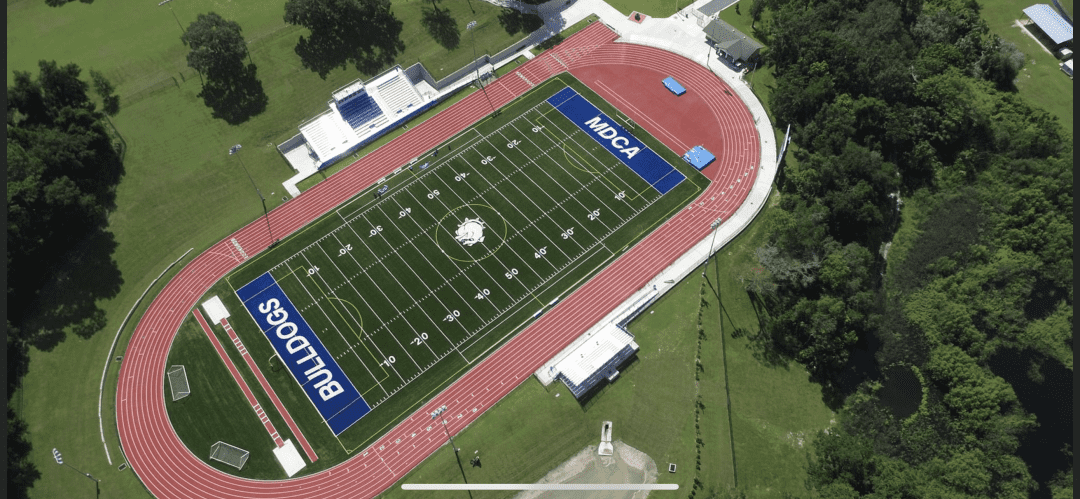 South Lake @ Mount Dora : Thursday Night at 7pm
In a special Thursday night edition of High School Football we get an early matchup to salivate our palate. The game features a South Lake Team who is 0-4 this year traveling to take on a 1-2 Mount Dora team who is coming off a 1 point win against Leesburg before they took their bye last week. Look for a well rested Mount Dora team to give South Lake a game. Can the eagles pick up a big road upset win? Or perhaps Mount Dora could pick up the special Thursday Night Football victory which would set this team on the trajectory for success. 
Mainland @ Lake Minneola : Friday Night at 7pm
The Lake Minneola Hawks have had a blazing start to the 2022 season compiling a 4-0 record while coming off a 60 point performance against cross town competition East Ridge. Its a game The Hawks dominated from the get go scoring 20 points in the first quarter alone while scoring 47 points to end the first half. By the mid way point of the 2nd quarter this one was already in the books. They play a Mainland team from Daytona who comes in at 500 this season at 1-1. Quinn Neimann has lead The Hawks all season long throwing for over 750 yards in just 4 games. Senior David Ramos has had a terrific campaign at the wide receiver position along with junior Braylon Knauth who together have over 500 yards receiving between the two. This should be Lake Minneolas best test to date. We will see if they can keep that perfect season alive. 
East Ridge @ Ridge Community : Friday Night at 7pm
Although East Ridge has had a difficult start to their 2022 season, many think this could be the best chance for their first win of the season. The Knights head to Ridge Community in Davenport where the 2-2 Bolts look to get over 500 on the season with a win. Just because the Bolts are starting a young quarterback doesn't mean they cant get the job done. Sophomore John Kostuch has had a very respectable sophomore campaign for the Bolts and although they lost last week to Bartow look for them to give East Ridge a challenge.
Teams on byes this week include
Eustis
Well as you can see we have some very nice matchups this weekend. Hopefully we see you out supporting your local school. It is our privilege to bring you coverage of Friday Night Lights Football going forward as your trusted source of our regions best games and action. We look forward to bringing it to you all season long!
Kyle Coppola was born in Newton, Massachusetts and received his Bachelor of Fine Arts in Communications from Curry College in 2016. After traveling to Florida on a family vacation, he decided he could not get enough of the warm weather and made the move from snowy Massachusetts to central Florida 8 years ago.
For the last decade Kyle has gained valuable experience in social media content creation, marketing and sales, writing, video production, sports announcing and even broadcasting for local radio stations, such as FM 102.9 in The Villages and FM 91.5 in Massachusetts. Every year he volunteers at The Villages Charter High School as a play-by-play sports announcer for the football games as well as a public address announcer for the basketball games, including the annual Battle at The Villages Tournament.
Outside the office Kyle is a husband and father to two beautiful girls along with their cat. In his spare time he likes to spend time with his family, travel, play golf and swim. He is also a huge sports junkie and even bigger motorsports fan and loves to attend racing events when he can.
Share This Story!