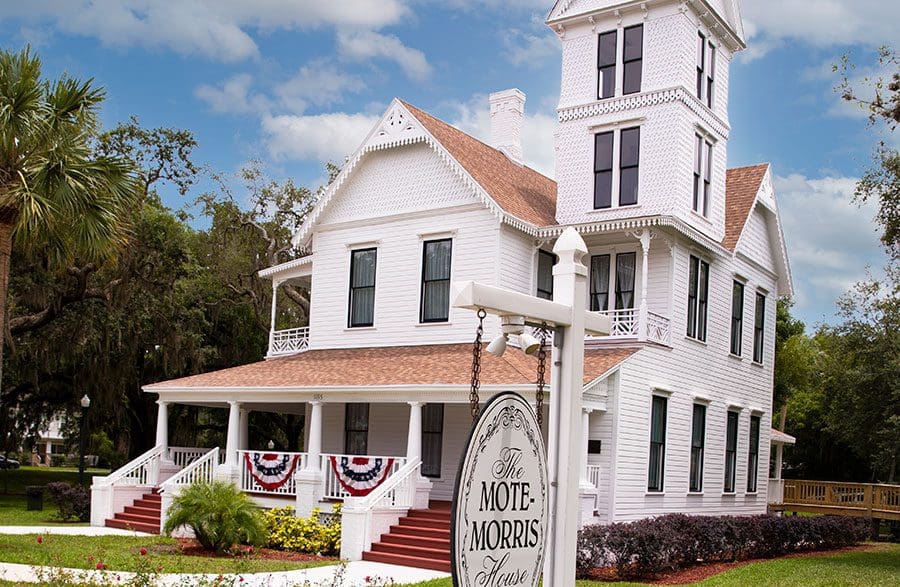 The doors are open to one of the most recognizable houses in Leesburg.
In June, the City of Leesburg held a ribbon-cutting ceremony to celebrate the reopening of the Mote-Morris house, which was damaged by a fire in February 2018. Tours of the home will resume this month. 
The Mote-Morris House was built in 1892 by E.H. Mote, a developer and hotel owner from Washington, D.C., who served eight terms as city mayor and one term in the Florida House of Representatives.
Known for its Victorian Revival architecture, the home contains some interesting features. Among them is an L-shaped stairway leading to three bedrooms on the second floor, a clawfoot tub made of cast iron and a four-story turret, or small tower.