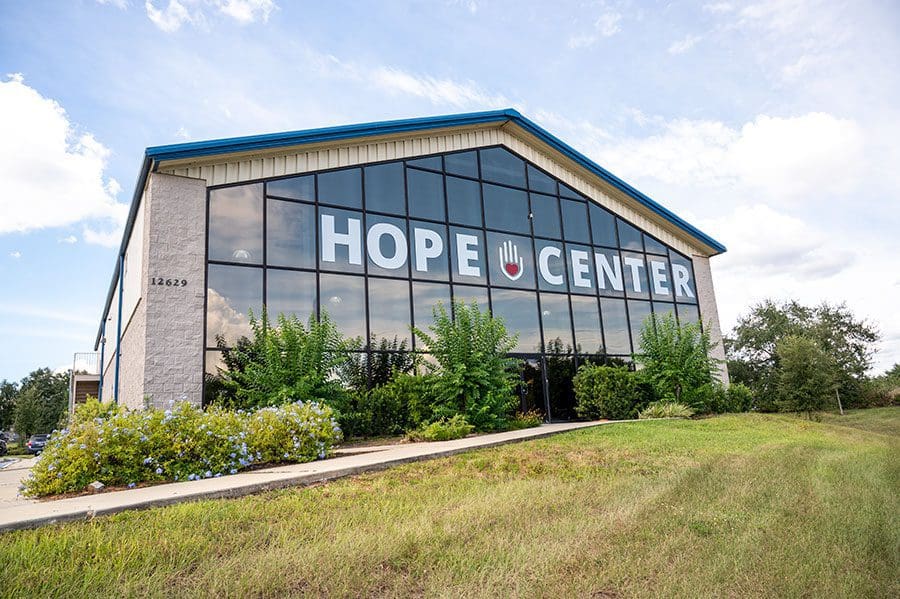 A Clermont organization provides plenty of love and generosity.
Photos: Cindy Peterson
A single parent seeking steady employment. 
A homeless family searching for housing.
A poor person in need of food. 
A middle-aged man enduring daily stress. 
These are among the people who walk through the doors each day at Central Florida Hope Center in Clermont. However, they never walk alone. 
Central Florida Hope Center supports and empowers individuals and families through a broad continuum of services that meet their needs.  As such, short-term help translates into long-term hope. 
Four services are offered for those in need: a food pantry, care counseling, job employment, and homeless prevention. The staff at Central Florida Hope Center has witnessed countless people push past challenges and overcome obstacles since the organization opened in July 2020. Justin Burger, who serves as director of homeless solutions, enthusiastically shares one success story. 
"We had a young man come in who had everything stolen and was living in a hotel with his fiancé. He came into the food pantry and told us his story about being homeless. We gave them food and sat and prayed with them every day. Eventually, we found a home in Georgia where he is from. Our organization helped him get a bus ticket to ride up there. Then, we helped them open doors to find a solution to their homelessness. We got them into a home. Eventually, the young man drove back to Florida and stopped here to tell us how much he appreciated what we did for him."
The organization was formed by members of Real Life Christian Church in Clermont. Today, Central Florida Hope Center is independent entity that receives support from area churches, businesses, and individuals through monetary donations and volunteerism. 
Many people have benefited. Since its inception, Central Florida Hope Center has placed more than 1,000 people in jobs, and 3,300 people have utilized its counseling services. In addition, more than 500,000 meals have been provided to individuals and families. 
Partnerships have also been built with other community agencies to provide additional services for those in need. 
"We help people find resources," says Tim Moses, director of the Central Florida Hope Center. "Whenever there's a need, we figure out a channel to meet that need. Whether it's drug addiction or helping someone obtain a driver's license, we can steer people to the right place thanks to the partnerships we've built in the community. We're always looking for ways to collaborate with other agencies in the area. Everything we do is about bringing the community together and helping everyday people who cannot help themselves."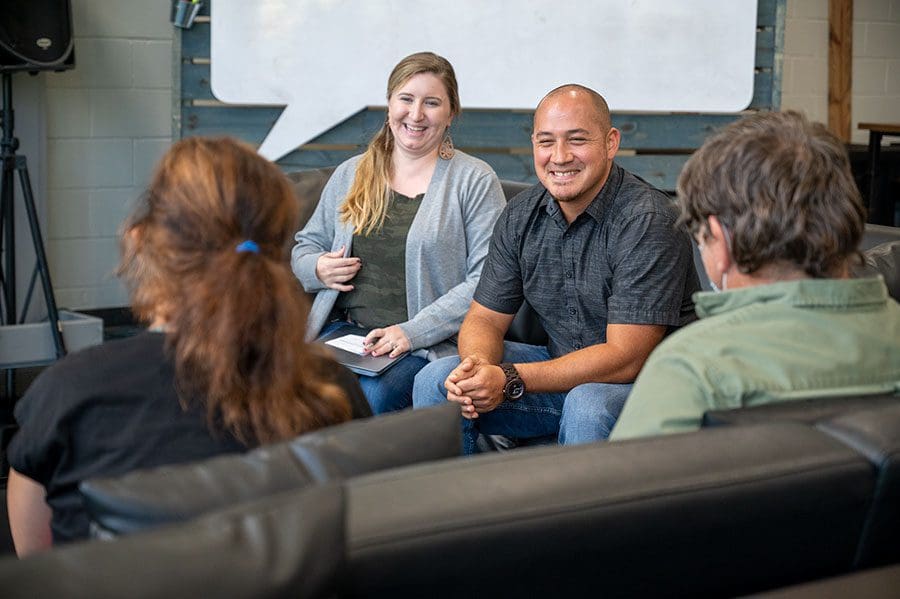 In October, the organization is expanding its services with the launch of the Mobile Hope Center. Through this program, staff members will drive a mobile truck into neighborhoods in Mascotte, Groveland, Leesburg, and Four Corners. Health screenings will be offered for diabetes, high blood pressure, body-mass index, vision, and dental. Additionally, a celebrity chef will demonstrate how to cook a healthy meal and provide everybody with a bag of ingredients needed to make that meal. 
"I'm excited about the Mobile Hope Center because we are eliminating barriers on how we reach people," says Scott Chevalier, regional director of the Mobile Hope Center. "Some people cannot come to our location due to lack of transportation, so we have found a way to get to where they are."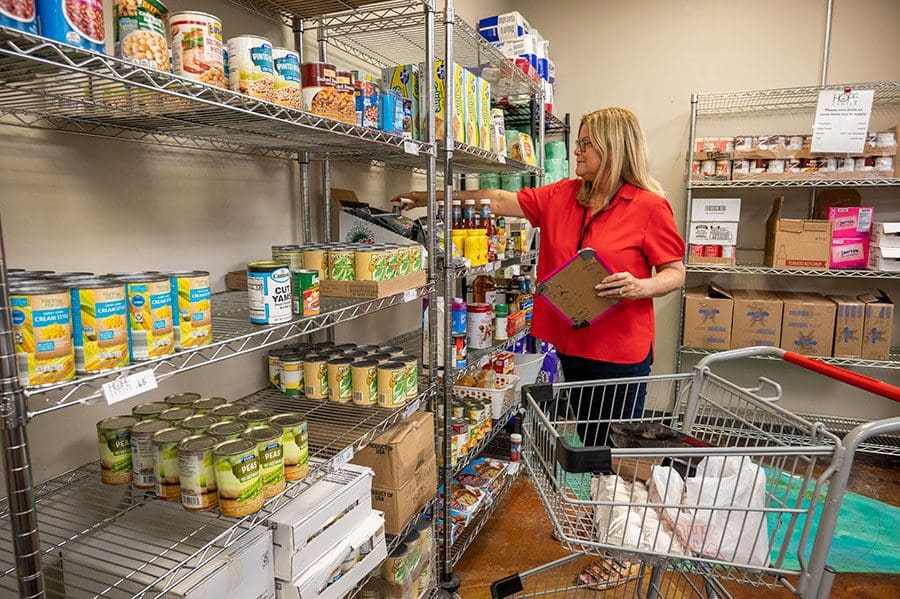 Steve Bush, executive director, says the organization's primary goal is to empower people to create sustainable livelihoods. For instance, everyone who comes to the food pantry is taught to make a list of desired food items and shop on a budget. Similarly, Central Florida Hope Center attempts to keep economic disadvantaged people from becoming homeless so they can maintain their self-sufficiency. One of the fastest-growing segments of the homeless population is working families struggling to make ends meet. 
"Our goal is to help these people build themselves into something better," Steve says. "We want to see their immediate needs being met but also equip them with the necessary skills and tools so they'll enjoy a brighter future and not fall back into the situations they are currently experiencing."
Anyone interested in helping the Central Florida Hope Center can volunteer at the facility or visit the organization's website and make a financial contribution. 
The Central Florida Hope Center has locations in Clermont and downtown Orlando. For more information, call 407.826.1160 or visit cfhope.org. 
Akers Media Group's James Combs has been a staff writer for several local publications since August 2000. He has had the privilege of interviewing some of Lake County's many fascinating residents—from innovative business owners to heroic war veterans—and bringing their stories to life. A resident of Lake County since 1986, James recently embarked on a journey to lead a healthier lifestyle. He has lost 60 pounds and walks nearly five miles a day. In his spare time, he enjoys target shooting, skeet shooting and watching his beloved Kentucky Wildcats!
Share This Story!