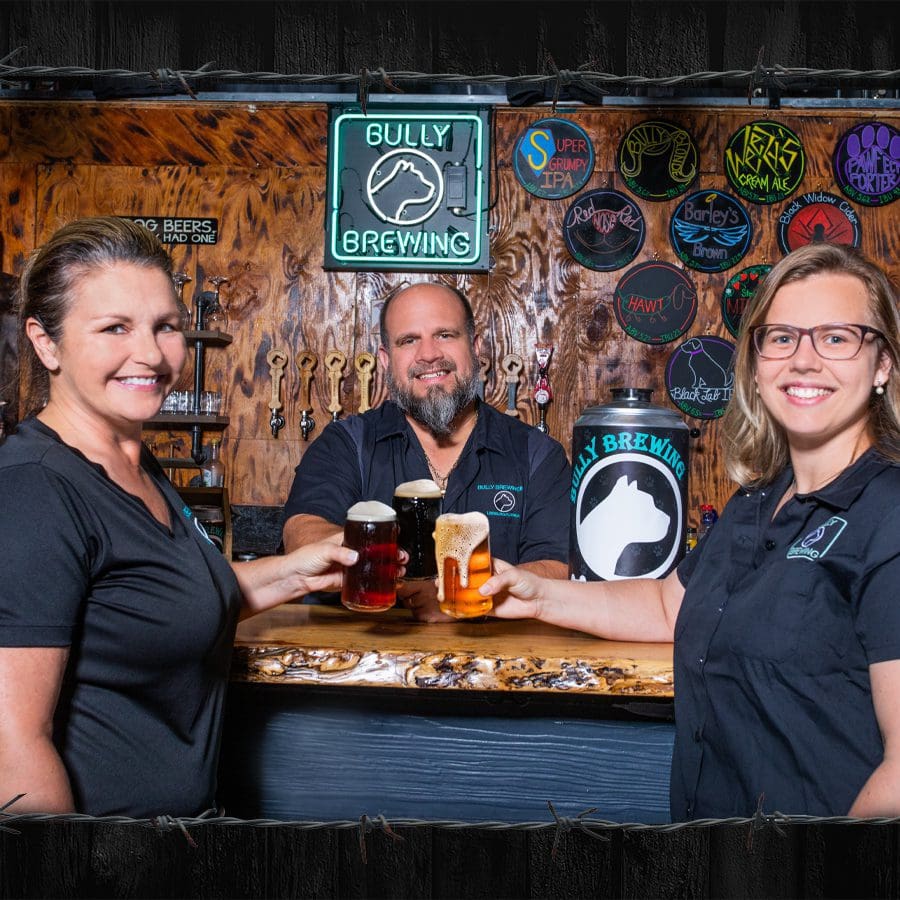 From its namesake to its brewess extraordinaire, Bully Brewing is a family affair.
I love beer. From Denver to Dublin, Bangkok to Belgium, I've sampled hoppy suds all over the world. And I can't get enough.
When I discovered Bully Brewing in Leesburg, I was thrilled. Not only was the beer on par with many of the award-winners I love, I was pleasantly surprised that the master brewer is a 29-year-old female. 
Leesburg native Falisha Gonzalez is one of a handful of female master brewers in the world. Thankfully their numbers are growing.
The backstory is a family affair. 
"My dad was a home brewer and since we all work together, it made sense to start a commercial enterprise."
The Gonzalez family actually ran a business – Lakeside Electrical Services – and had some space on the industrial property. Falisha told her dad Ryan and stepmom Shannon about an intriguing program at Daytona State College. 
"One day we had a job in Daytona, and I discovered a brewing program in Beverage, Science and Hospitality. I jumped at the chance to learn something new that might add to our love of beer and working together."
What is more impressive is that they became commercial brewers during COVID-19, while Falisha stayed on working as an estimator for the company.  
Together, they designed everything needed for Bully Brewing themselves, including the keg system. They also installed kettles and used electrical spools for tables. 
Falisha came up with the recipes for the beers, which include Super Grumpy IPA, Weezy's Cream Ale, Red Nose Red, Bully Blonde, Pawfect Porter, and Barley's Brown.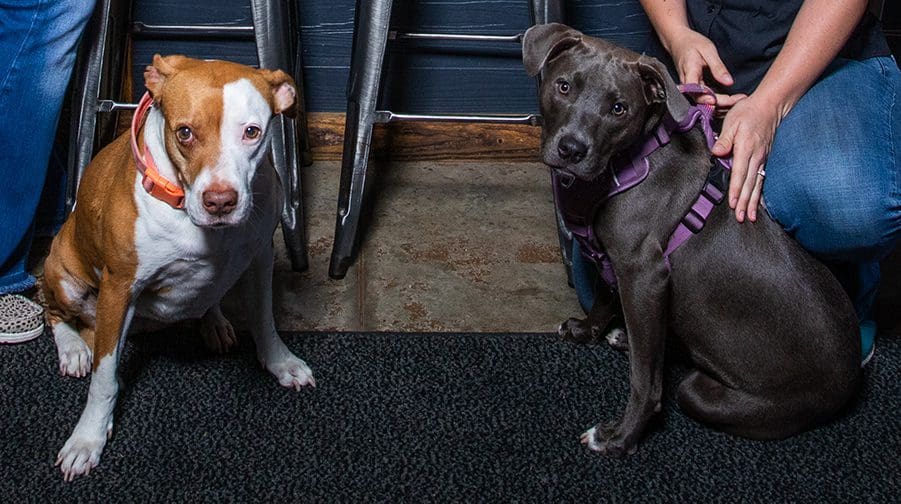 The inspiration for the name of the brewery also came from another member of the family, their beloved pit bull Dixie. "Dixie was the face of our home-brew bottles, and pit-bull adoptions is a cause close to our heart."
Ryan says having a great product is important, especially as they grow to potential distribution, but they discovered having a place for friends and neighbors to gather is crucial to their survival.
"I realized the beer is good, but people come to see us. When we weren't there as much, business dropped. It makes a difference each night when we are behind the bar."