How Coach Steven Moffett Returned Leesburg Football To Greatness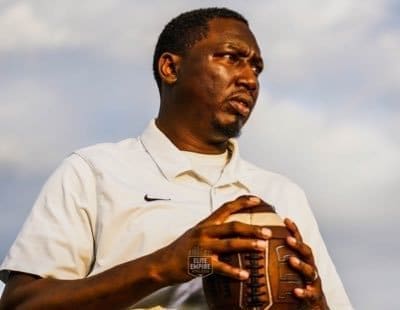 When Coach Steven Moffett was announced as the head coach of the Leesburg High Football program, I don't think many could have envisioned the impact he was going to have on Leesburg High and the town of Leesburg as a whole.
Steven Moffett is the former quarterback for UCF. He broke all kinds of records and was one of the reasons UCF has developed into such a successful football program, now playing in the BIG12. Moffett came into a program that was in dire need of an overhaul.
And boy did he come in and overhaul this program! From day 1 Moffett made it his mission to not only make Leesburg a better football team but change the narrative of how people view Leesburg High School athletically and academically. The team is 6-1 this season after coming off a disastrous 2-8 season in 2022.
It is no question that Leesburg High developed a reputation over many years. Poor leadership and years of negitivity had a big effect on the local community and the kids coming through the school.
But things started to change in the late 2010s when Principal Randolph came on board. The changes were not immediate but over time we have started to see Leesburg High return to its former glory. Randolph has been instrumental with helping the Leesburg Students earn college credits in the AICE program.
Principal Randolph has also developed a positive environment for the students and athletes. He helped create a new school crest, paint the school, renovate the gym, and made improvements for students and faculty with new lounges.
Perhaps Principal Randolph's biggest accomplishment to date though was hiring Steven Moffett to be the head coach of Leesburg High. In 2022 Leesburg High was ranked among the worst teams in Florida. The team did not even put its statistics on Max Preps for any coaches or scouts to see.
It was a rough period for Leesburg but that was all about to change. 2023 has been a banner year for Leesburg High. The Yellow Jackets are ranked among the top 15 teams in the state. QB Solomon Georges is having perhaps the best season ever in Yellow Jacket history to this point. Evan James, and Muscles Patterson have also been terrific as have Aden Hall and Kanye Gaines on defense.
The grandstands have been filled each and every game. The buzz surrounding the team is at an all-time high and that is due to the philosophies of coach Moffett. He brought in some great coaches including coach Broomfield who is also a teacher at Leesburg High. Broomfield has been a massive asset for the Yellow Jackets and is a stellar coach.
These coaches are changing the philosophies at Leesburg. They are not afraid to sit players who talk back, are disrespectful or do keep their GPAs at acceptable levels. They have shown that at times this year and while we won't name any of the players, we have certainly seen that as a positive change in the program compared to recent years.
Coach Moffett has spent many of his own dollars on the program including thousands of dollars on new uniforms for the team. Optics matters in High School Football and kids want to play for schools that have cool uniforms and have a media crew.
Moffett has hired an entire media crew to come in and film games, photograph players and the content that is being produced is incredible. We have not seen a public school in Lake County get this type of treatment in history. Maybe the 1980s Eustis Panthers and most recently the South Sumter Raiders and Lake Minneola Hawks have been great programs, but this is next level type stuff.
We are talking about taking a school that was nearly dead last in every category and turning it around so quickly that they are now considered right up there with schools like Vanguard, Lakeland, Hawthorne, South Sumter and others.
Is this success sustainable? We have every belief that it is sustainable as long as this coaching staff stays together. Kids are going to want to come play for Leesburg. With NIL deals incoming and a coach who has shown how committed he is to the kids and the town of Leesburg. Who wouldn't want to come play for Leesburg?
Can you imagine saying those words 10 years ago? People would have thought you were crazy for wanting to send your kids to Leesburg High. But the changes that have been made are immense. Leesburg High is back. This is one school you better have on your radar.
Kyle Coppola was born in Newton, Massachusetts and received his Bachelor of Fine Arts in Communications from Curry College in 2016. After traveling to Florida on a family vacation, he decided he could not get enough of the warm weather and made the move from snowy Massachusetts to central Florida 8 years ago.
For the last decade Kyle has gained valuable experience in social media content creation, marketing and sales, writing, video production, sports announcing and even broadcasting for local radio stations, such as FM 102.9 in The Villages and FM 91.5 in Massachusetts. Every year he volunteers at The Villages Charter High School as a play-by-play sports announcer for the football games as well as a public address announcer for the basketball games, including the annual Battle at The Villages Tournament.
Outside the office Kyle is a husband and father to two beautiful girls along with their cat. In his spare time he likes to spend time with his family, travel, play golf and swim. He is also a huge sports junkie and even bigger motorsports fan and loves to attend racing events when he can.
Share This Story!