In The Kitchen: A Chocolate Wonderland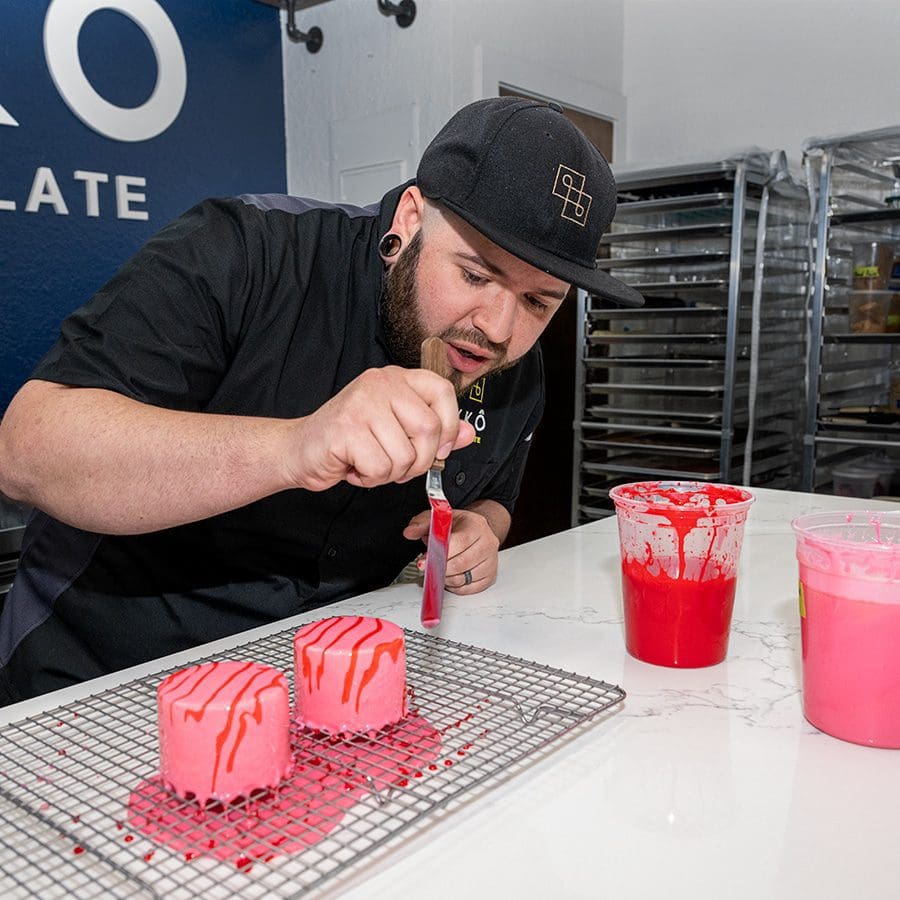 KKÔ Chocolate creates beautifully scrumptious works of art in Mount Dora.
Not all chocolate is created equal, which is why husband and wife team Gabriel Maysonet and Eugene Colón set out to make only the finest chocolate desserts they could imagine. 
"It starts at the cocoa bean," Gabriel says. "They have to be roasted and sun-dried and where they come from makes a difference. We get ours from Fiji but we are always shipping beans in from around the world, so we can taste them and make sure we get only the best." 
Selecting the best beans is only the beginning. Making chocolate is not a quick process. It takes several days to get everything exactly right, which is just what Gabriel and Eugene do right in their downtown Mount Dora location. 
Their kitchen even has a window for passersby to peek through if wanting to witness parts of the process or catch a glimpse of the chocolatiers in action. 
Love in the Kitchen
Gabriel and Eugene met in 2012 at their jobs in a restaurant in Puerto Rico. Gabriel was putting himself through nursing and paramedic school when he realized his true passion was in the kitchen. Eugene was doing graphic design and marketing. The two fell in love and have been together ever since. They were married in 2017 and have two boys. 
From the bottom up
Gabriel originally worked at the front of the house but would come in early before shift to help prep in the kitchen. 
"The chef always complained about cutting onions, so I told him to teach me and I'd do it," Gabriel says. "I worked my way up through that kitchen and ended up becoming the restaurant manager for two kitchens." 
Gabriel fell in love with cooking, especially desserts. So he decided to make the move to a local coffee shop to focus on his dessert-making skills as a pastry chef. 
"I am always pushing myself," Gabriel says. "I don't have a background in culinary so I'm always working twice as hard to make it perfect." 
Gabriel attended a master class to study under a top-notch master chef to gain more knowledge. Although his family was struggling financially, raising their two boys, they put everything they had into sending him to training. 
"It's what he loved," Eugene says. "He graduated from paramedic school, but it wasn't his passion. We knew what he could do, he just needed a chance." 
Gabriel attended the master class, which resulted in the chef inviting Gabriel to come on as a part of her team at a high-end hotel. 
"I told her I'd love to be under her wing and a week later I got a text asking when I could start," Gabriel says. "I couldn't believe it."
Gabriel specialized in making chocolate and other decadent desserts, but the chef was very selective on who could meet her standards. 
"One day, there was a last-minute party and there was only one person in the kitchen, so I volunteered to make the chocolate," Gabriel says. "She seemed hesitant but allowed me to make it. I didn't stop until I became the only person who she allowed to make the chocolate."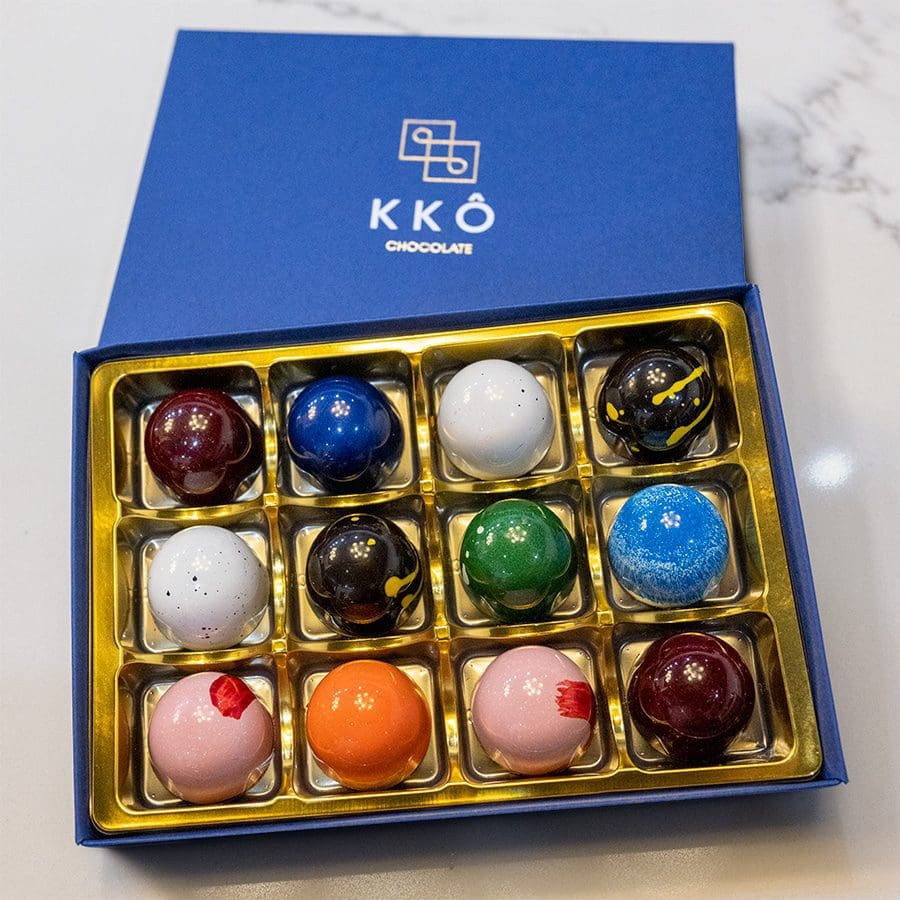 And then the pandemic…
After three years of working at his dream job, in 2020 the pandemic shut everything down. The hotel was closed and that left Gabriel without a job. 
"We had some decisions to make," Eugene says. "I was also laid off, so we were both without a job. We always knew we wanted to have our own business together someday; we just didn't know that this would be the push to get there."
The couple tried to start a dessert business in Puerto Rico, but it was very difficult. 
Instead, they made the tough decision to leave their family and move to Central Florida to build their business from the ground up.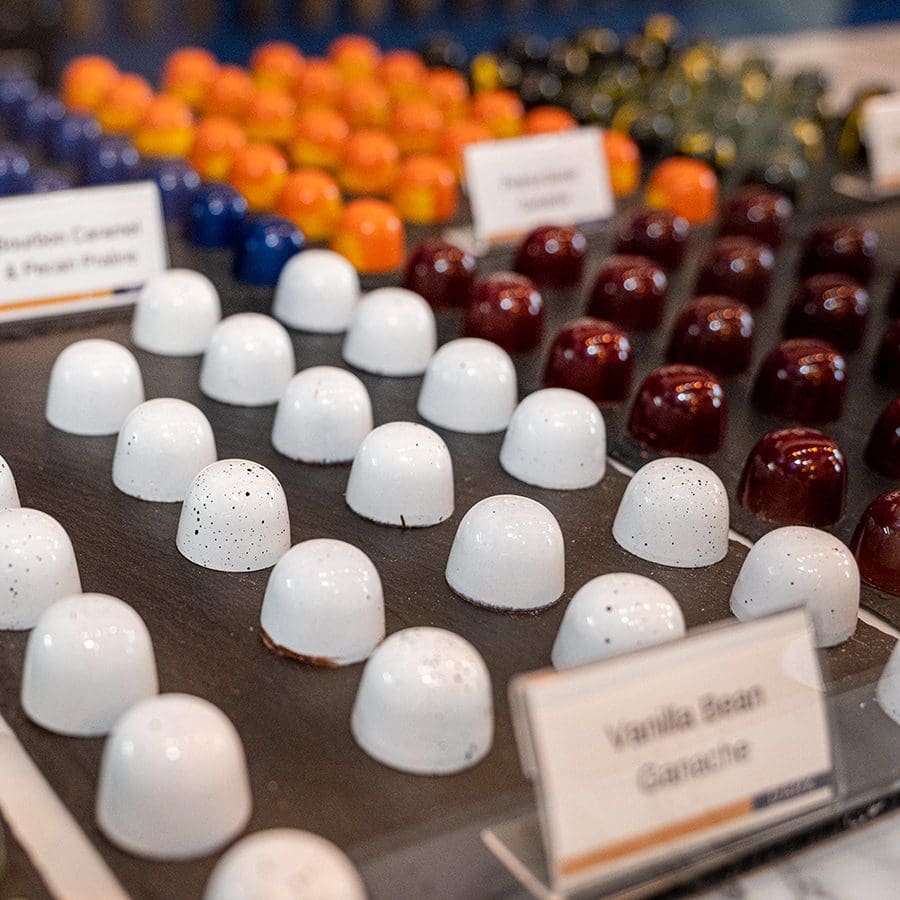 Creating KKÔ Chocolate
The couple moved to Altamonte Springs with their two boys to find a better opportunity for their business. 
"It was probably the worst time to move, considering we were in a pandemic," Gabriel says. "Everyone thought we were crazy, but we felt it was the right move." 
Gabriel began making his luxury chocolates and fine desserts from home and sold them through social media. Eugene jumped on the promotion side, concentrating on marketing with photos and a website. 
One day, while delivering an order to Mount Dora, Eugene fell in love with the downtown charm and small-town feel that reminded them of home. 
"We knew we didn't want to live in the city and felt this was the perfect place for us," Eugene says. 
KKÔ Chocolate's first storefront opened inside the Renaissance Building in downtown Mount Dora nearly a year ago. At first, they occupied only the side with the kitchen, where they made and sold their desserts in a small space.
Soon, however, they took over the space across the hall for their retail location, which offers a great view of the chocolate-making process. 
"It has really taken off," Gabriel says. "We were instantly welcomed here, and even in the slow summer months we are still doing pretty well." 
But Gabriel's dream doesn't
end there. 
"I'm always trying to figure out how to improve," Gabriel says. "Someday I want to host classes and demonstrations here and keep offering new and unique items and flavors. We are constantly playing with new things."
Sweet Treats
While the basic first step to all their desserts is chocolate, this chocolate boutique offers much more than just their signature chocolate bars. 
All chocolates and desserts are hand-crafted to perfection and often take days to create. 
The most popular item they sell are chocolate bonbons, which come in gift boxes of six, 12, or 25 pieces with your choice of flavors. Classic flavors are pecan caramel bourbon, salted caramel, raspberry, peanut butter, toasted coconut, coffee, and vanilla bean. 
Specialty, rotating flavors include Irish cream ganache and butterscotch, mango and passion fruit, balsamic strawberry and cream cheese ganache and mango habanero. They also offer specialty flavors for the holidays.
Other creations include chocolate covered strawberries, petit gateau cakes, ice cream pops, hazelnut profiteroles (cream puffs), tarts and chocolate mousse cups. 
Be sure to keep an eye out for their signature edible gold. Every creation will have an element of gold in it somewhere.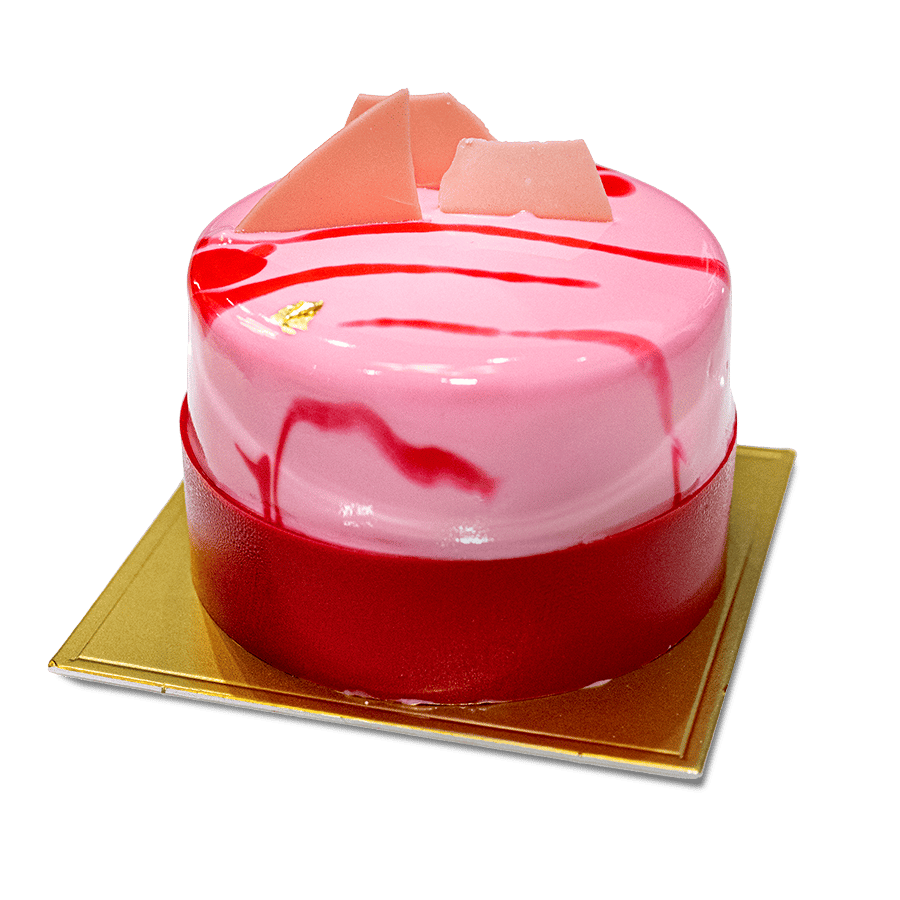 How to Make: Guava & Cheese Petit Gâteau
This recipe has five components to make individually before assembling. Some components require overnight refrigeration, so allow enough time before assembling.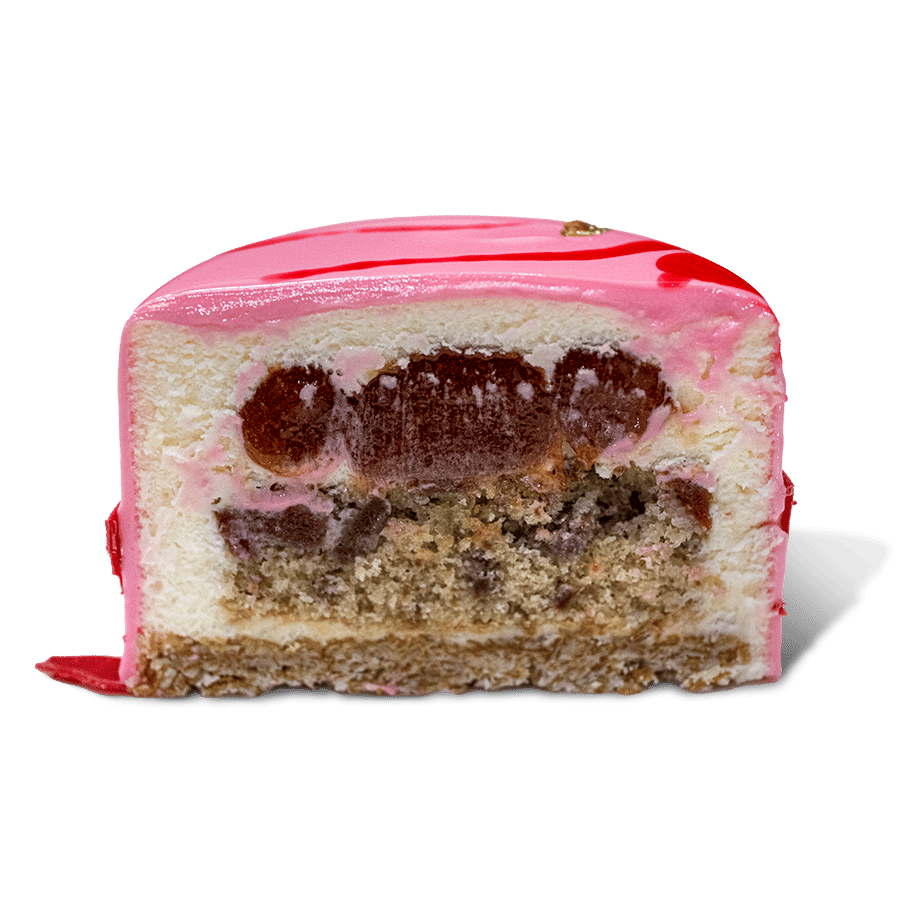 Originally from the small town of Berryville, Arkansas, Cindy has become a multimedia specialist in journalism, photography, videography and video editing.
She has a B.S. in Communications from the University of Central Arkansas and is a correspondent for The Daily Commercial, LakeFront TV and Beacon College's PBS talk show, "A World of Difference," where she received an Anthem Award and Telly Award.
When she isn't working, Cindy spends time with her husband, Ryan, and son, David, traveling and taking photos of landscapes and wildlife.
Share This Story!