In the Kitchen: A moveable Mexican feast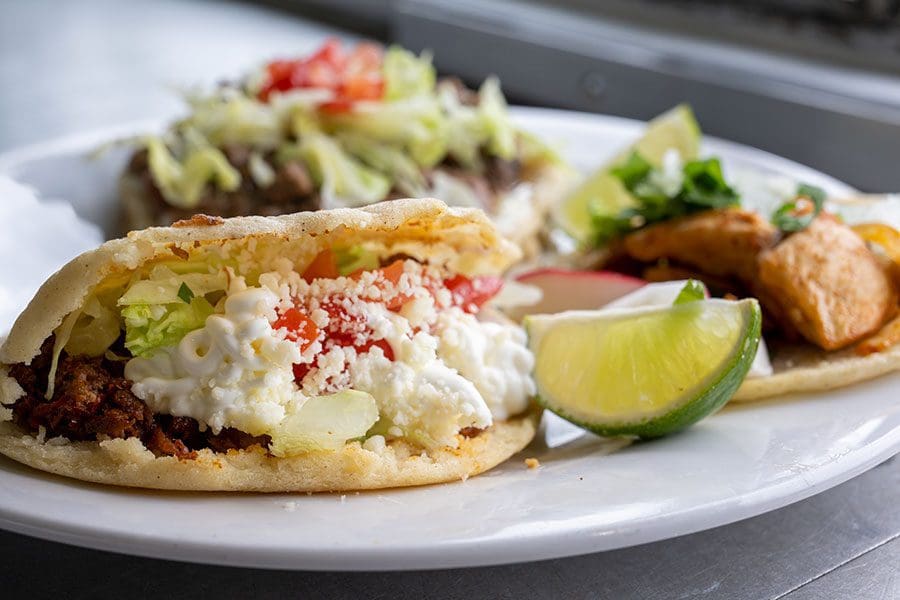 Owner of Juanita's Tacos in Summerfield perseveres to be an inspiration to her daughters, proves food trucks have class to boot.
Story and photos: Cindy Peterson 
Juanita's Tacos in Summerfield may not look like a big deal, but don't let it fool you. This family-run food truck is bursting with authentic Mexican flavors and prides itself in having fresh and innovative food options on the go.
"My mom grew up around Mexico City which is where all the flavors of Mexico come together," says Laura Lopez, Juanita's daughter. "A lot of her inspiration comes from there. There is an immense amount of variety which is what we want to bring to our food truck. It's a fusion of all the flavors, smells and spices."    
---
Hungry? Make one of Juanita's flavorful dishes!
Quesa Tacos
specialty shredded beef tacos
Mangonada
iced mango and chamoy sauce drink
Huarache
seasoned pork, beans and veggies on thick corn tortilla
---
Coming to America 
Juanita Aguirre was born in Michoacán, Mexico and grew up cooking with her family. She married and had her first daughter, Laura. Around 1997, her husband traveled to America, The Villages to be exact, to see if he could find work and establish a better life here. When Laura was only one, Juanita joined her husband, leaving behind her family and her country. 
"It was very difficult to leave my country and family, but we wanted to find better opportunities," Juanita says. "I wanted a better life for my daughter." 
When the family first immigrated to The Villages, Juanita worked as a housekeeper, cleaning homes for various families. However, she was injured when she fell through an attic roof, causing a compression fracture in her lower back. 
"She couldn't walk for quite a while and unfortunately the owners disregarded the issue and didn't help her out with any medical," Laura says. "She could have given up, but she didn't. She could have just sat at home and cried about the situation, but she got herself back up and went back to work." 
Finding her passion in food
After her accident, Juanita was looking for other ways to provide for her family. The Villages at the time was doing a lot of construction and Juanita met a group of five construction workers who asked her to make some authentic Mexican food and they would buy it from her. 
"They said, 'if we like it, we'll give you a call,'" Juanita says. "Well, they liked it and I got a call to sell food to their entire company." 
Juanita would prepare the food in containers and sell it from the back of her car, soon becoming very popular among the construction sites. She began saving her money until she was able to purchase a small truck with a food storage service bin on the back. Business was booming and she finally had enough to purchase her very own food truck.  
"I wanted to build up my own business to help provide for my family," Juanita says. "They are what motivate me to keep going."
Pushing through hardship
While moving the business into a food truck was Juanita's dream, she says it was basically like starting over from scratch. 
"With the food truck, we had a stationary location because there are more rules about where you can set up," Juanita says. "We lost most of our customer base that we had built up over the years because they didn't know where to find us. It was very discouraging. Our worst day we made $50 the entire day." 
Juanita made the decision to leave The Villages and try her luck near the Market of Marion, which didn't pan out either. However, they crossed paths with the owners of DJ & Gina's Lounge in Summerfield, who offered them a spot near their lot. 
"We've been here for six years now, and they have been so good to us," Laura says. "We've worked hard to build our customer base back and people have really responded. We get a lot of people from Texas and California excited because they finally found authentic Mexican food and not Tex-Mex."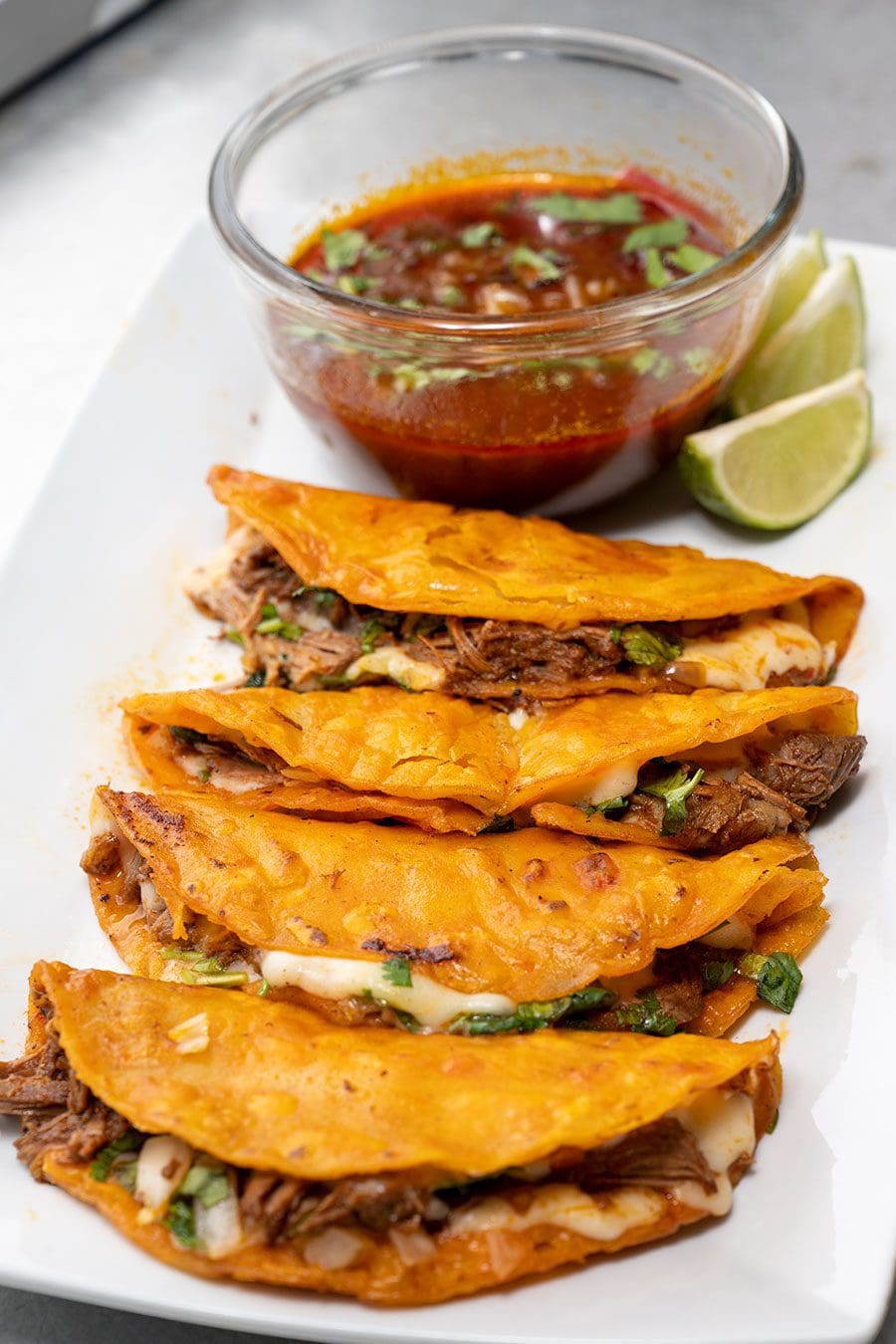 An inspiring legacy 
Laura and Leslie have watched their mother work hard and achieve her goals even when life got tough. When the pandemic hit and the food truck had to be shut down for several months, Juanita reinvented herself yet again and began making custom cakes out of her home.
"She is such an inspiration to me," Leslie says. "Seeing how hard she works motivates me to work hard. When I don't feel like working, I have no excuse because she works through pain and hardship to get stuff done. I'm now starting my own business as a result." 
Laura has also seen first-hand how her mother has persevered.
"I've watched my mom over the years really grow, even as an adult, and continue to reinvent herself despite her ailments," Laura says. "She continues to push her boundaries and really shows us that there is a new level to reach for yourself every day."   
All about the flavor
Juanita loves incorporating new flavors and dishes to the menu to reflect the fusion of Mexican cuisine from her home country.
One of the most popular items on the menu are the handmade tacos and quesa tacos. 
"We hand make all our corn tortillas which makes them more authentic," Juanita says. "Our quesa tacos are a new item and people are loving them."
Traditional tacos come with your choice of meat topped with cilantro and onion. The quesa tacos are dipped and grilled in birria broth (shredded beef broth), then topped with mozzarella cheese, shredded beef, onion and cilantro. It also comes with a side of birria for extra dipping goodness. 
Another popular item is the handmade pork or chicken tamales which are filled with masa corn, filled with choice of meat, and steamed inside corn husk. They also come with a side of their signature, freshly prepared red sauce which is guajillo based.
For Juanita, it's all about simmering the flavors into the meats and making sure everything is fresh. 
"We drive to Orlando to get the best meats without fat and high quality," Juanita says. "It's important to us to not only make it taste good, but to look good too." 
Other menu options include burritos, quesadillas, shredded beef platter, tortas, huaraches, sope, fried pork dinner, nachos and tostadas. 
Juanita's specialty is the Juanita Plate, which offers diners a little taste of everything including sautéed chicken, shrimp, steak and pork with a side of rice, beans, salad, and corn tortillas. 
They also offer specialty smoothies like strawberry, mango strawberry and the mangoneada which is a mango smoothie mixed with chili sauce and chili powder for a sweet and tangy taste. 
"We are so grateful for this opportunity to be here and for our customer," Juanita says. "We have been so busy we are now only open Saturday and Sundays and that keeps us going. One day I hope to own my own restaurant, but until then, we are going to keep pushing forward." 
---
Juanita's Tacos Food Truck
16535 SE 99th Ave. Summerfield 
Hours: Saturday and Sunday 12 to 5 p.m.
352.516.5804
facebook.com/JuanitasTacos98
Originally from the small town of Berryville, Arkansas, Cindy has become a multimedia specialist in journalism, photography, videography and video editing.
She has a B.S. in Communications from the University of Central Arkansas and is a correspondent for The Daily Commercial, LakeFront TV and Beacon College's PBS talk show, "A World of Difference," where she received an Anthem Award and Telly Award.
When she isn't working, Cindy spends time with her husband, Ryan, and son, David, traveling and taking photos of landscapes and wildlife.
Share This Story!