In the Kitchen: Simply buono!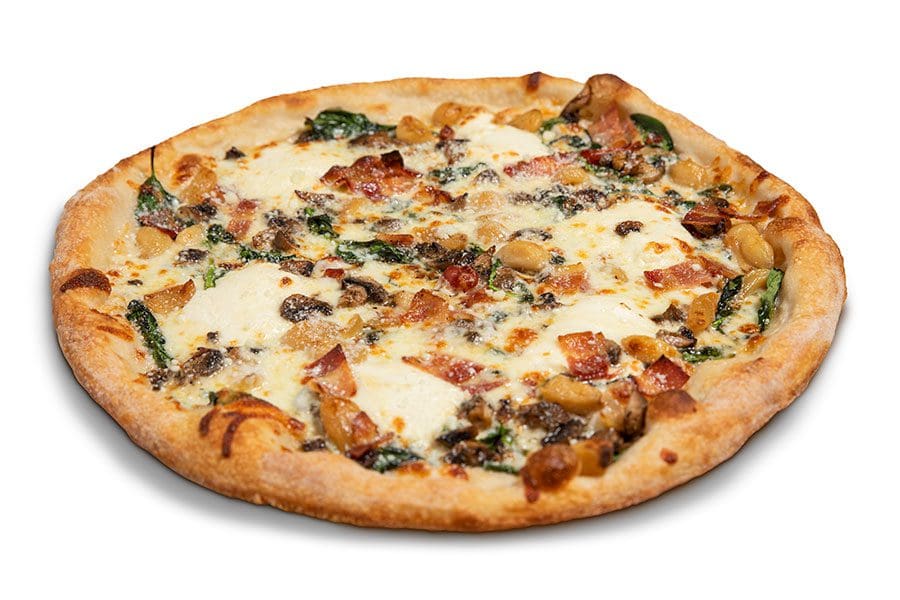 A local family is doing just what they love from the comfort of their passion-filled, from-scratch, aromatically pleasing kitchen in Montverde.
Photos: Nicole Hamel
After years caught up in the hustle and bustle of the big restaurant world, Caleb and Anna Samson discovered that the key to success, happiness and reaching their creative potentials, was to slow things down.
That's why in 2020, Caleb, a graduate of Le Cordon Bleu College of Culinary Arts in Orlando with a very impressive resume spanning 13 years, going from prep and line cook to sous and executive chef in some high-end kitchens, and Anna, a natural born cook and experienced server with more than 10 years under her belt, opened the doors to a little from-scratch kitchen in Montverde they dubbed Cal's Kitchen.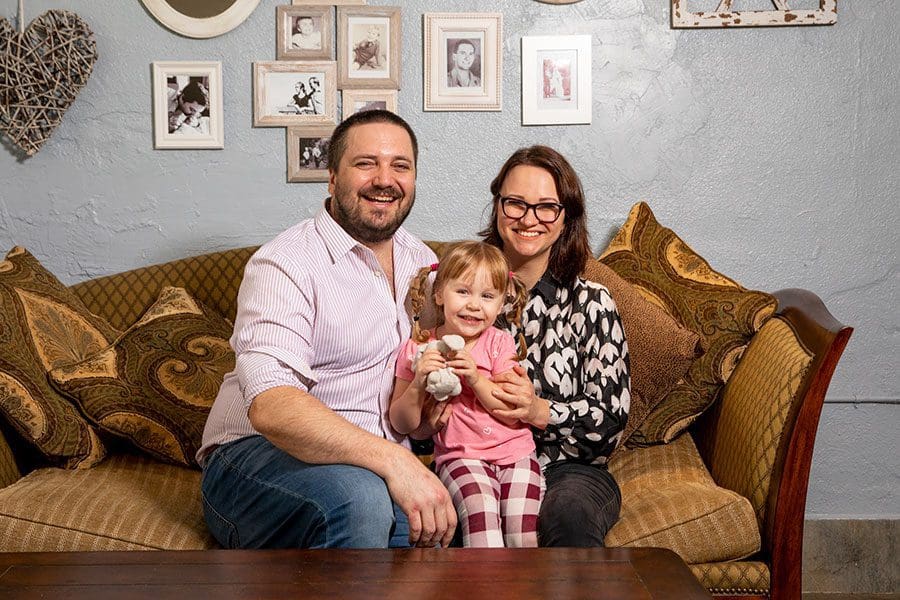 "I was working 80-hour weeks and under a lot of stress, so I wanted to reel it back to more independent roots. I wanted to spend more time with my family and Anna comes from 10 years of serving and teaching. She has that fantastic bedside manner that I don't have, so we put our heads together and we came up with this," Caleb says, describing Cal's Kitchen as an Italian-inspired, primarily "to go," family-run restaurant. 
"I don't call it an Italian restaurant because I'm not Italian, I'm English. I trained in a French school, then worked at Italian places in America, so it couldn't be more diverse, plus my wife is Ukrainian and comes with that wealth of understanding food, food preservation and slow-cooked meals."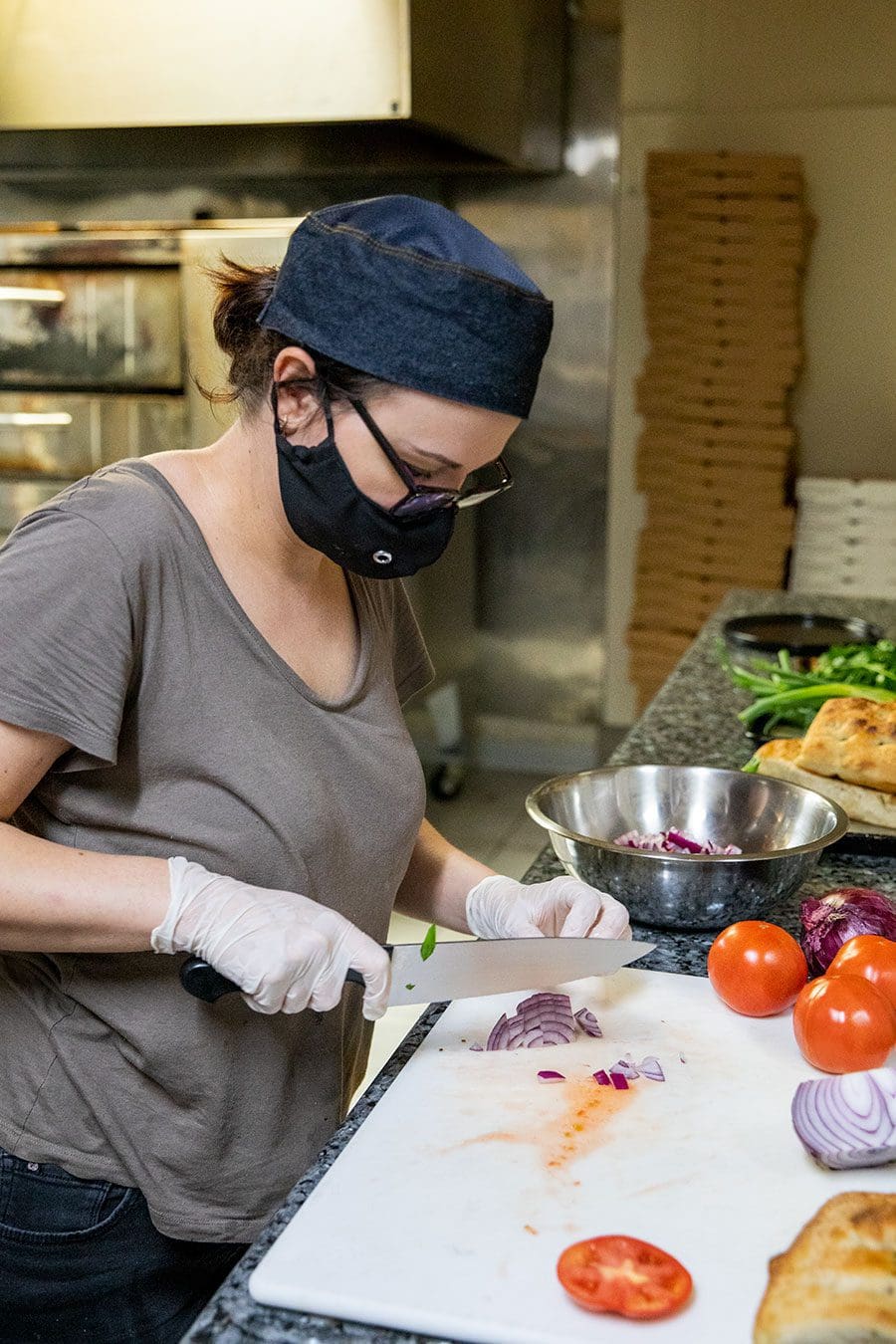 Historically, Anna and Caleb met on the job in 2013 at a restaurant in Orlando where Caleb was a sous chef, and she was a server.
The two were married in December 2016 and about two years later, welcomed their daughter Katerina Elena Samson – nicknamed "Kitty" – into the world.
In 2019, while visiting Kirk Park in Montverde to entertain Kitty, they noticed that a local pizza restaurant had vacated a building up for lease nearby that Anna was immediately drawn to.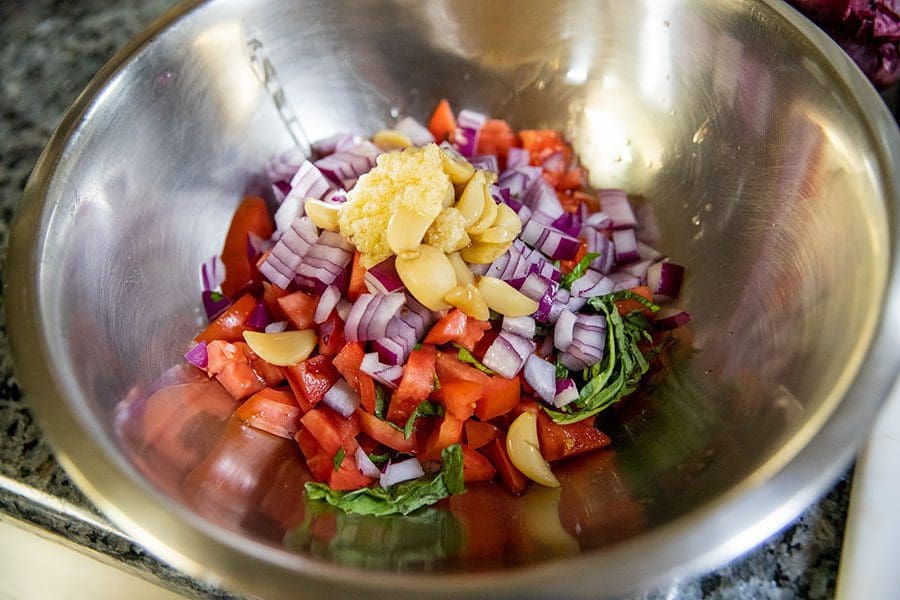 "I remember thinking pizza's our favorite thing and we already bake it at home all the time, that Caleb's been working mostly Italian restaurants all his career and that we love baking bread and all that stuff, so I just looked at it and I said, "Hey listen, how about we move in here?" Anna recalls suggesting. 
Anna says they began researching the possibility and ran the idea by Caleb's parents, when things started falling into place.
"It was honestly a bit of a joke almost, but we spoke to the landlords, came and looked at the place and although it needed a lot of work, it sounded great," Anna says. "Caleb's mom was like, "You must. You have to do it."
Anna says originally, Cal's Kitchen was set to open in March 2020, but it was delayed because of the coronavirus pandemic and shutdowns. Still, with just a handful of items on their menu, and a newly remortgaged house that paved the way, they opened in July 2020 and flourished. 
"The community was great. They knew we were moving in and the minute we opened the doors, they just poured in," Anna says. "They were trying to help us, and with that first month's profit, we were able to buy more ingredients and add more dishes."
Today, the menu is much broader than the five items they started with and continually expanding, but the one thing that remains the same is Caleb and Anna's passion; not just for food, but for serving the people in the community they've come to love and appreciate.
"This is like a little oasis for us, where we can create some really high-quality food in a lovely little quaint town," Caleb says. "We have regulars who actually walk here from their houses, from the school, and all the people we've met, some who we consider friends, makes it all worth it."
Anna adds: "This community is really nice. It's made up of mostly families, it's very quiet and very hospitable and people are always really kind and smiling."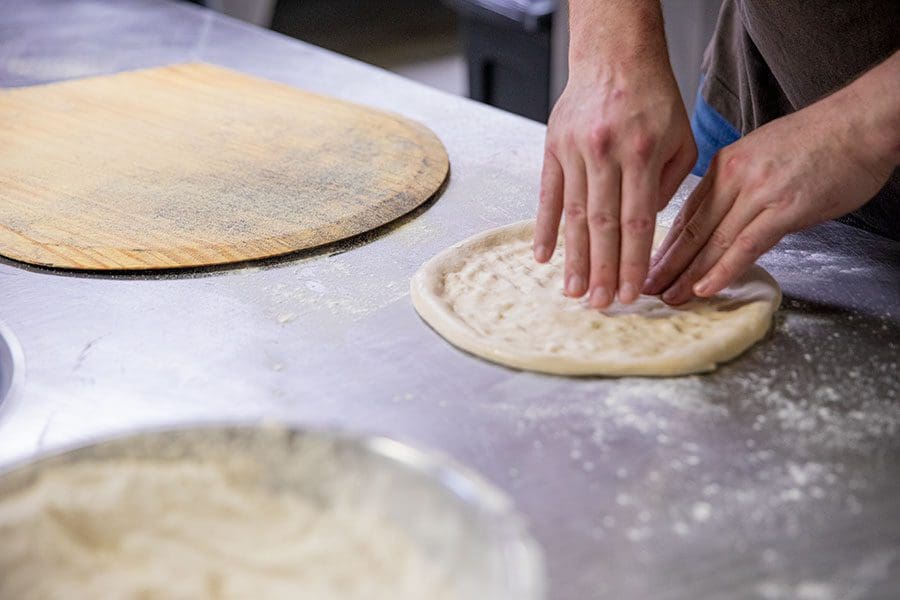 In all, Cal's Kitchen is known primarily for their artisanal pizzas, but they also serve fresh baked bread, bruschetta, a variety of pasta dishes, salads, subs, wings, calzones and Stromboli, all inspired by travels throughout France, Spain and Italy. Many dishes are named after friends, family members and people they like or who have helped them along the way, and all made from scratch, using the freshest of ingredients. 
Anna says the pizzas they make, for example, are cooked directly on the oven stones, to give them char. Caleb says their pizza dough is fermented for three days and contains no sugar, like most of the things on their menu, minus the scrumptious desserts. 
"When we were deciding on the dough, we wanted a clean profile. We didn't want any extra flavors, just the taste of the dough, so we add no sugar," Anna says, explaining that they love the idea of cooking simply. "We love working with our hands, we love cooking, and we love giving all that back to people, almost how it was done before phones or technology."
Caleb says quality cooking involves three things: simplicity, freshness, and passion.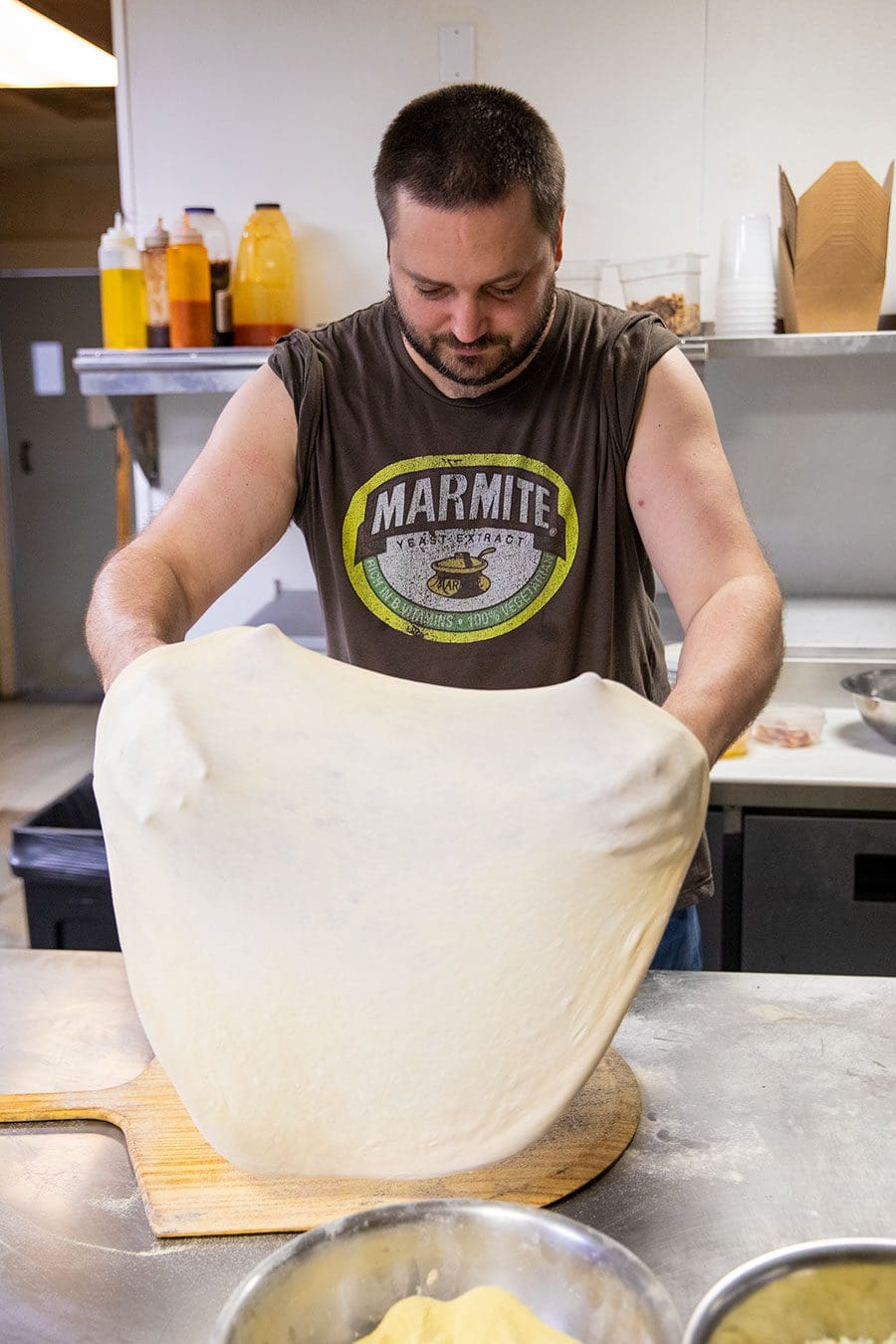 "I love the passion of the food and the respect of the ingredients, and it goes back to the simplicity. You buy a fresh, good, quality ingredient and you let it shine," Caleb says. "The secret ingredients in our food are freshness and passion. Being a chef is not doing just one thing right, it's about all the prep and all the little things you do beforehand."
What fuels Anna is that they are working together like the fictitious Belcher family does in one of her favorite television shows. 
She says even Kitty, now 3-years-old, enjoys helping with little things, like sprinkling semolina for the pizza dough alongside Caleb.
"We love the idea of Bob's Burgers, which is a show on Fox and it's about family. The dad is a chef in a tiny little place, but he makes the best burgers around. He's so passionate about his burgers, he uses only the freshest ingredients he can get his hands on, and then there's a crazy wife who is so full of love, and then there's children," Anna says with a huge smile. "It's a good story, it's hilarious and we love it. It's just like what we wanted; a place together with our kids – that God willing we'll have more of – doing what we love doing, which is cooking, and serving people the best tasting food we can." 
---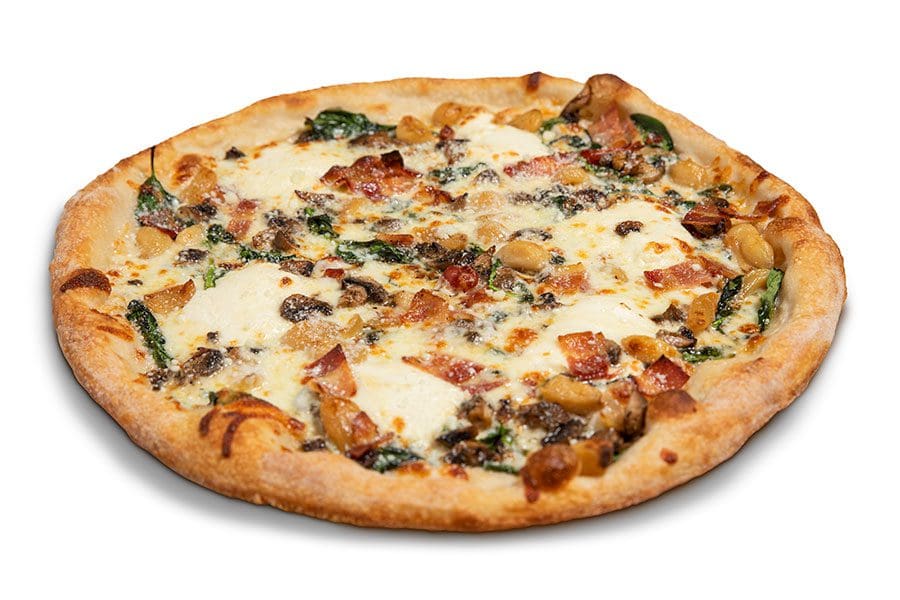 Pizza Roxana
Ingredients
12 ounces pizza dough

 

5 ounces low moisture mozzarella cheese
2 ounces heavy cream
3 ounces roasted garlic
2 ounces oven-roasted mushrooms
3 slices bacon, (cook soft as it will crisp up in the oven, then roughly chopped or hand torn)
3 ounces ricotta
Handful of baby spinach
Parmigiano-Reggiano to taste
Directions 
Preheat oven to at least 500 degrees Fahrenheit, with a pizza stone inside of your oven (the pizza stone is vital if you want a crispy crust with a beautiful char. If not using the stone, lay the dough directly onto an oiled nonstick sheet tray). Sprinkle semolina onto a wooden pizza peel. Stretch or roll out your dough to the desired thickness, carefully put it on your pizza peel, spread fresh spinach leaves all over, sprinkle mozzarella cheese on top. Drizzle with heavy cream, add the rest of the toppings. Then gently slide it onto your (very hot) pizza stone. Bake for about 7 to 10 minutes on high heat until desired crispiness and color is obtained. Sprinkle with parmesan cheese upon coming out of the oven, let rest about 5 minutes, slice and enjoy!
---
Apple Crumble
Filling
Ingredients
10 apples, peeled and cored, sliced thin
1 cup sugar
2 ounces cornstarch
2 ounces fresh lemon juice
Cinnamon to taste
Ginger to taste
Directions 
Mix well and lay evenly on an ovenproof dish. Add nutmeg to taste and a light grating of nutmeg over mixture.
Crumb
Ingredients
2 cup flour
2 cup cold butter, cubed
1 cup brown sugar
1 cup white sugar
Dash of vanilla extract
Pinch of salt
Directions 
Mix all ingredients together until a light crumb forms, then sprinkle over filling. Bake at 350 degrees for 1 hour, then at 450 degrees for 10-15 minutes.
Cream
Ingredients
1 quart cream
8 ounces confectioner's sugar
Directions
Whip to stiff peaks and top crumble with it.
---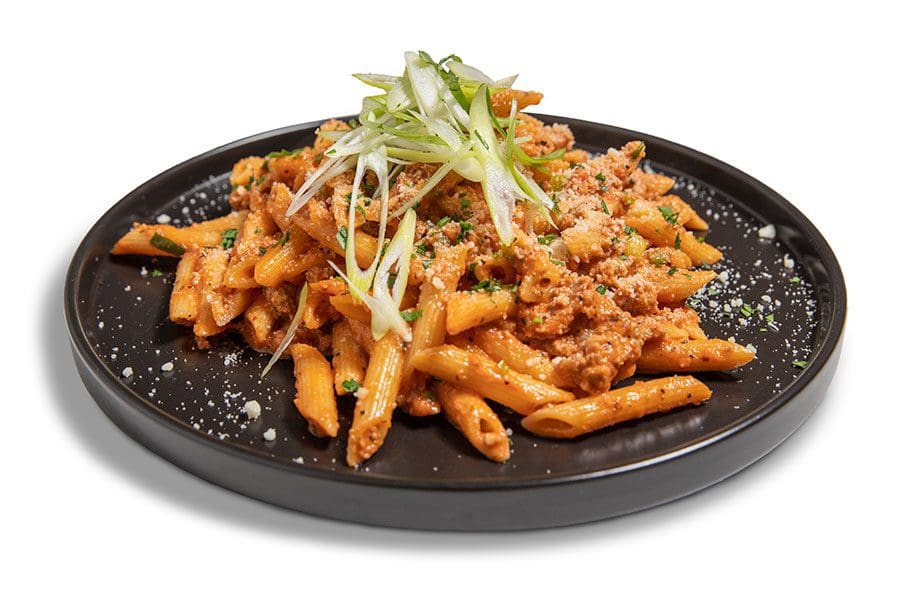 Penne alla Vodka
Ingredients
1 pound of penne rigate cooked al dente
1 tablespoon minced garlic
1 ounce of vodka
3 ounces marinara
3 ounces heavy cream
2 ounces chopped green onion stalks
8 ounces crumbled Italian sausage
Salt and pepper to taste
Sprinkle of chopped parsley
Parmigiano-Reggiano and green onions cut on the bias
Directions 
Sauté minced garlic, sausage, and green onion stalks, deglaze with vodka, add marinara and heavy cream and let simmer for 2 minutes on low heat. Stir in pasta, season with salt and pepper to taste. Serve with Parmigiano-Reggiano, chopped parsley and green onions.
---
Cal's Kitchen
17415 7th St., Montverde, FL
Hours: 11 a.m – 8 p.m. Tuesday-Saturday, 11 a.m. to 5 p.m. Sunday, Closed Mondays.
For more information, follow Cal's Kitchen on Facebook (@calspizza), on Instagram (cals.montverde), visit calstogo.com or call 407.544.2352.
Originally from Nogales, Arizona, Roxanne worked in the customer service industry while writing independently for years. After moving to Florida in 1999, Roxanne eventually switched her career path to focus more on writing and went on to become an award-winning reporter for The Daily Commercial/South Lake Press newspapers for 16 years prior to coming on board with Akers Media as a staff writer in July 2020 – her dream job come true.
Share This Story!