In the Kitchen: Smokin' Hot Summer Cooking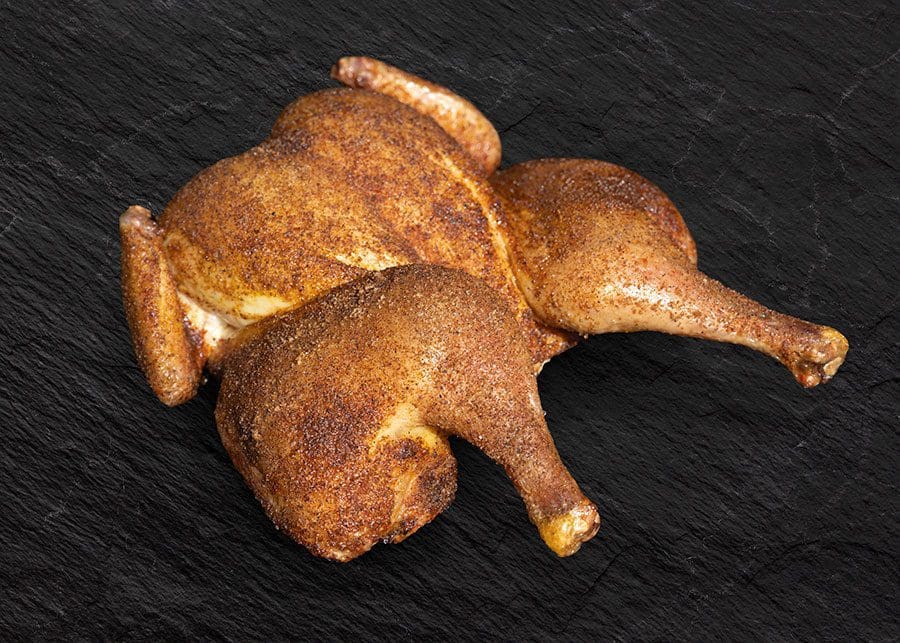 Home Chef Michael Gaulin shares his favorite summertime BBQ secrets.
Story and photos: Cindy Peterson 
There's nothing like a hot summer day, cool drink in your hand and the smell of something cooking on the grill all while kicking it back with a group of friends and family. At least, that's what summer is all about for Leesburg resident Michael Gaulin. 
"When I think of summer, I think about sitting outside by the pool, grilling up something good and playing corn hole or horseshoes," Michael says. "I'll throw something good on the smoker like burgers, chicken, pork or ribs, depending on how many people are there."
But Michael takes his cooking to a new level by bringing new flavors together and taking the original recipe and making it his own. We sat down with Michael to find out more about his love of cooking and to get a few tips on how you too, can have a smokin' hot summertime meal."
---

Q&A
What's your earliest memory of cooking? When I was really young, I would cook Hamburger Helper with my mom. My mom worked a lot and my dad didn't cook, so my siblings and I actually all became really good cooks, probably because we got tired of Hamburger Helper. 
What's a family get-together look like for you?  Oh, it's huge. Our family enjoys getting together and loves food. Since we all cook, we have a table full of food. My brother actually became a chef, so we are always tasting everyone's dishes to see what they did. 
What are some of your go-to recipes on the smoker? Burgers are really good on the smoker, and they're quick and easy.  So is my spatchcock chicken, which has a lot of flavor, but with little effort. People are always surprised by it, especially because of the presentation with it being spatchcock. If I have a bigger group, I'll do pulled pork. Also, ribs are great for a bigger crowd, but they are much more time consuming. Of all the meats however, probably my favorite to make is steak. I've been cooking steaks since I was little. My mom would buy them, and as the oldest, I'd cook them for the family. It added a pride factor.
Do you cook professionally? No, I just cook for friends and family. It's just something I love to do. I like to take recipes and change them to please my palate and people seem to enjoy it. I started making my own cookbook, but when finished, it would just be for me and my family. 
Do you have any tips for cooking meats on the smoker? Allowing the meat to get to room temperature before smoking it is a key step many people miss. Then after it's done on the smoker, let it rest for some time before cutting into it, so it has a chance for all the juices to reabsorb. I would say those are the two most important things for getting consistently good results.
When using the smoker, does it matter what type of wood you use? Absolutely. A smoker adds another layer of flavor to the meats and specific meats use specific woods, based on the flavor you want. For poultry, I'll use wood from a fruit tree like applewood, but for red meat, I'll use hickory or mesquite. With pork, I combine fruit and a little bit of hickory or mesquite, but not too much because it can drastically change the flavor. 
How long does it take to smoke something? Obviously, every piece of meat is different, but the thing to remember is not to rush it. Not every cut of meat is the same size. Sometimes it's going to take longer than expected. You can't just crank up the heat and make it finish faster. It's a process, and you have to be flexible. 
 How do you know when what you are cooking is done? Everything has its own own internal temperature goal. Make sure whatever meat you are cooking gets up to its targeted temperature by using an instant read thermometer. But don't check it too often, every time you open the smoker, it releases the heat built up inside and increases the time you spend cooking.
Is there a certain type of smoker you prefer? I use a pellet fed smoker because it keeps a consistent level of heat with little effort. It takes a lot more skill and patience to be consistent on a more traditional smoker. 
The meat is done, now what? Remember to let your meats rest before cutting them, that's very important, so use that time to finish up any side dishes you'll be including, like potato salad, macaroni and cheese, baked beans, corn on the cob or coleslaw, and then, enjoy your meal!
---

Spatchcock Chicken
Ingredients
For the Brine 
1/2 teaspoon Kosher salt per pound

 
For BBQ Rub 
3/4 cup packed brown sugar
3/4 cup white sugar
1/4 cup paprika

 

1/4 cup chili powder
1/4 cup garlic powder
2 tbs ground black pepper
2 tbs ginger powder
2 tbs onion powder

 

2 tbs ground sage
For spicy Rub 
2 tbs paprika

 

2 tbs chili powder

 

2 tbs ground black pepper
2 tbs cayenne pepper
1 tbs ground sage
1 tbs garlic powder
1 tbs onion powder
Directions
Remove spine with kitchen scissors.
Break the breastbone so the chicken lays flat.
Clip ends of the wings.
Trim the fat.
Lay the chicken flat down and add coarse kosher salt to the meat.
Store in the fridge for 24 hours.
Preheat smoker to 325 degrees.
Remove the meat from the fridge and let it get to room temperature.
Add desired amount of rub.
Place on smoker and cook until internal temperature reaches 165 degrees.
Once it reaches the target temperature, remove it from the smoker and let it sit for at least 10 to 15 minutes before cutting.
---

Baked Beans
Ingredients
1 can of onion Bushes baked beans
1 can of country style Bushes baked beans

 

1 can of Rotel (Original or Mild)
BBQ sauce of choice

 
Directions
Combine all cans of beans and Rotel into a baking dish.
Add 2-3 Tbs of BBQ sauce and mix.
Bake at 325 degrees for 20-30 minutes.

 
---

Mac and Cheese
Ingredients
3-4 cups elbow macaroni
1 package (16 oz) Velveeta block cheese
1 cup of your favorite shredded cheese
1 pint of heavy whipping cream
1/3 cup milk
Salt and pepper to taste

 
Directions
Cook pasta according to packaging.

Drain.

Cut Velveeta into cubes.

Stir cheeses in a pot over low heat with the milk and heavy whipping cream.

Add salt to taste.

Add noodles into cheese.

Stir until mixed.

Put in a 13×9 cooking dish.

Bake at 325 degrees for 20-30 minutes until top is golden.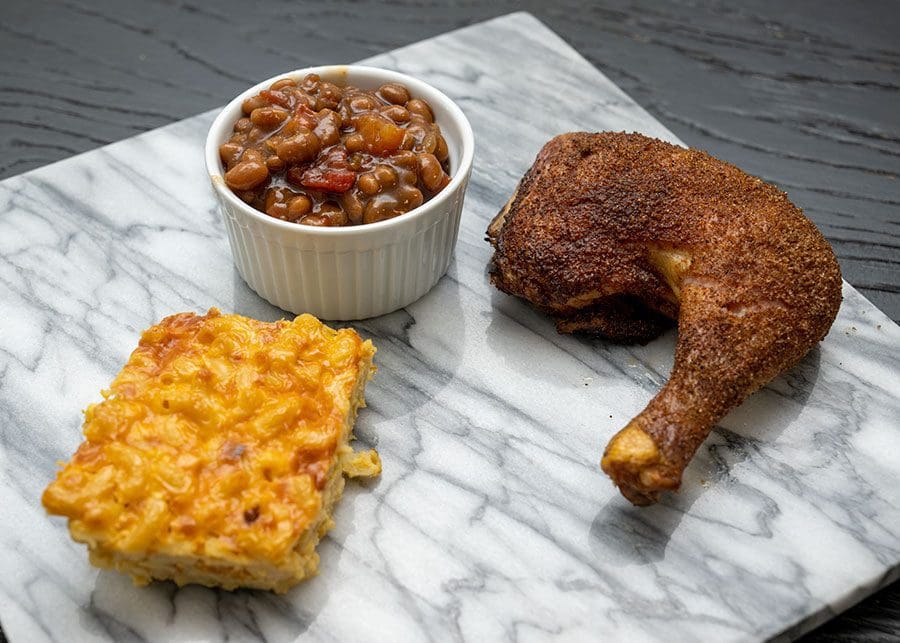 Originally from the small town of Berryville, Arkansas, Cindy has become a multimedia specialist in journalism, photography, videography and video editing.
She has a B.S. in Communications from the University of Central Arkansas and is a correspondent for The Daily Commercial, LakeFront TV and Beacon College's PBS talk show, "A World of Difference," where she received an Anthem Award and Telly Award.
When she isn't working, Cindy spends time with her husband, Ryan, and son, David, traveling and taking photos of landscapes and wildlife.
Share This Story!