In the Kitchen: Tasty delights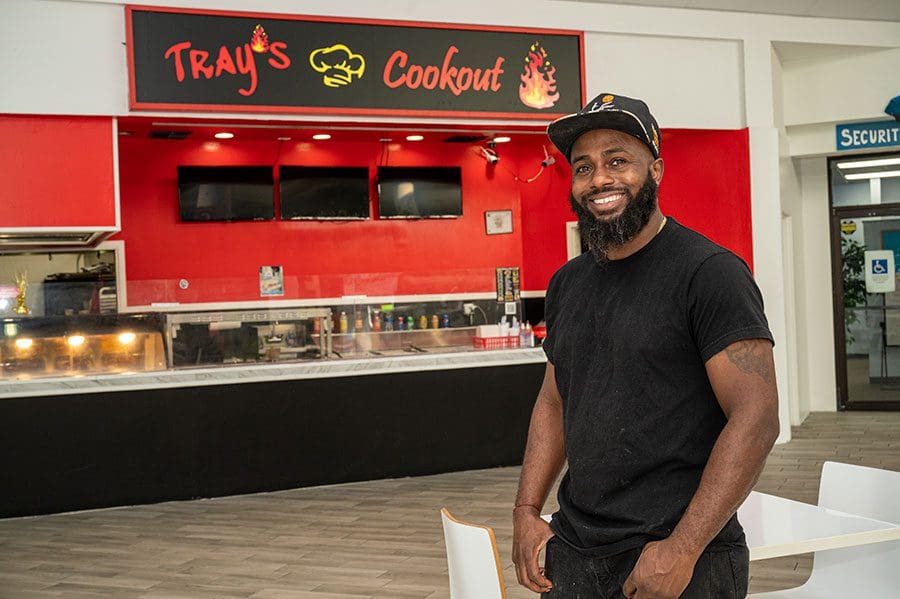 Army veteran finds new passion in southern-style cuisine, that according to his restaurant's motto, features "flavors that will make your taste buds explode."
Story and photos: Cindy Peterson
Growing up in Brooklyn, New York, Trayon "Tray" Lewis was surrounded by people who loved to cook. With a large family of his parents, 14 aunts and uncles, and with all his cousins, food was plentiful. To Tray, there was nothing better than his mother's home-cooked Caribbean food. 
"I remember growing up watching my family cook, but I never really thought much about it," Tray says. "This idea of opening my own restaurant basically found me because I never in my life thought this is what I would do." 
After graduating high school, Tray served eight years in the United States Army. As a staff sergeant, Tray led groups to Iraq in both Operations Iraq Freedom 1 and 2. 
---
Hungry? Try your hand at creating Tray's personal recipes on your own:
---
"I did two tours in Iraq doing detaining transfers," Tray says. "Basically, I was the driver who transported people between Iraq and Baghdad. I wanted to do something different with my life and felt like enlisting in the Army was a great way to spread my wings."
While deployed, Tray put his first cooking skills to the test. 
"In Iraq, we only had access to grills, so I started to barbecue," Tray says. "We had steaks and chicken, I found some charcoal and we made it work. We had a designated cook, but I enjoyed taking the reins from time to time, although that brother was talented. He could make rice and peas on a grill."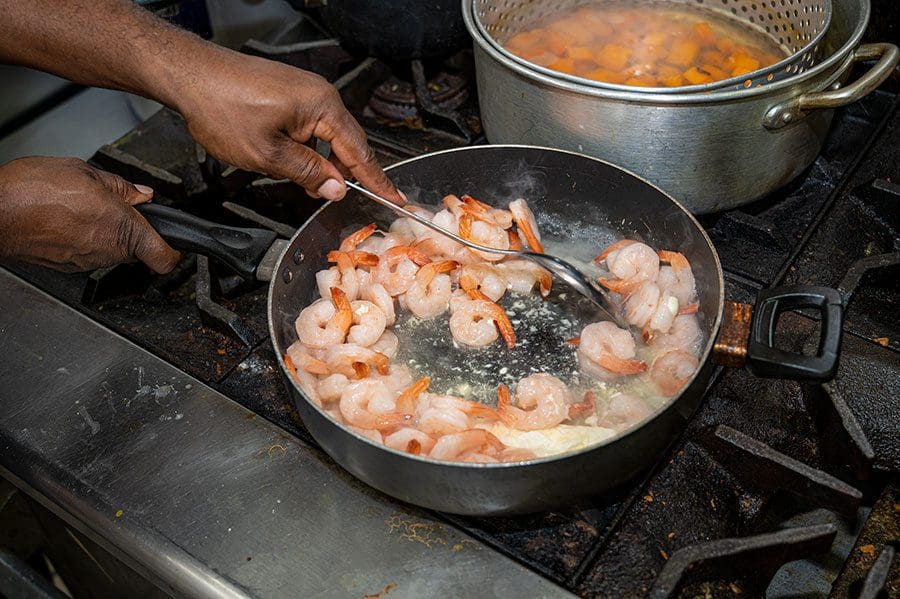 Being in the service taught Tray time management, leadership, and a keen attention to detail that he knew he would need the rest of his life. Little did he know that would carry over into his restaurant.
After returning home from Iraq, Tray began working as a project manager for Bright House from 2005 to 2009, then Comcast from 2009 to 2020.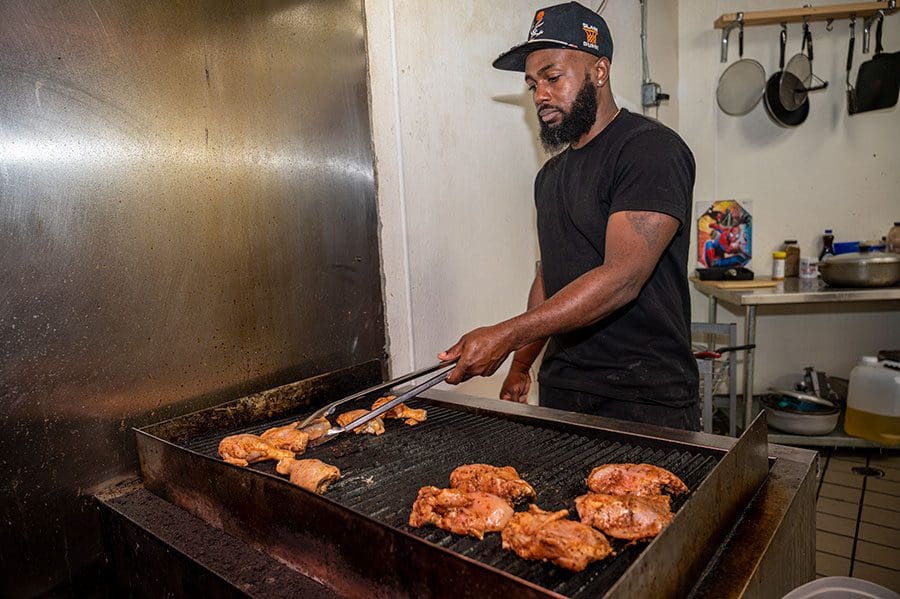 A turn of events, however, inspired him to change careers completely, and become a chef. 
It all started earlier that year, when Tray was invited to a friend's birthday party. He and his wife, Michelle Perez, brought his signature Mac & Cheese and it was a hit. 
"I had never made it for Michelle, and she thought it was the best she'd ever tasted," Tray says. "Everyone told me I should open my own restaurant and from there, the wheels in my head began turning. I just kept thinking about it so I decided to see if I could make it happen." 
In April 2021, it did happen.
At age 39, Tray opened Tray's Cookout in the Lake Square Mall in Leesburg, combining his love of BBQ with the Caribbean flavors he grew up with.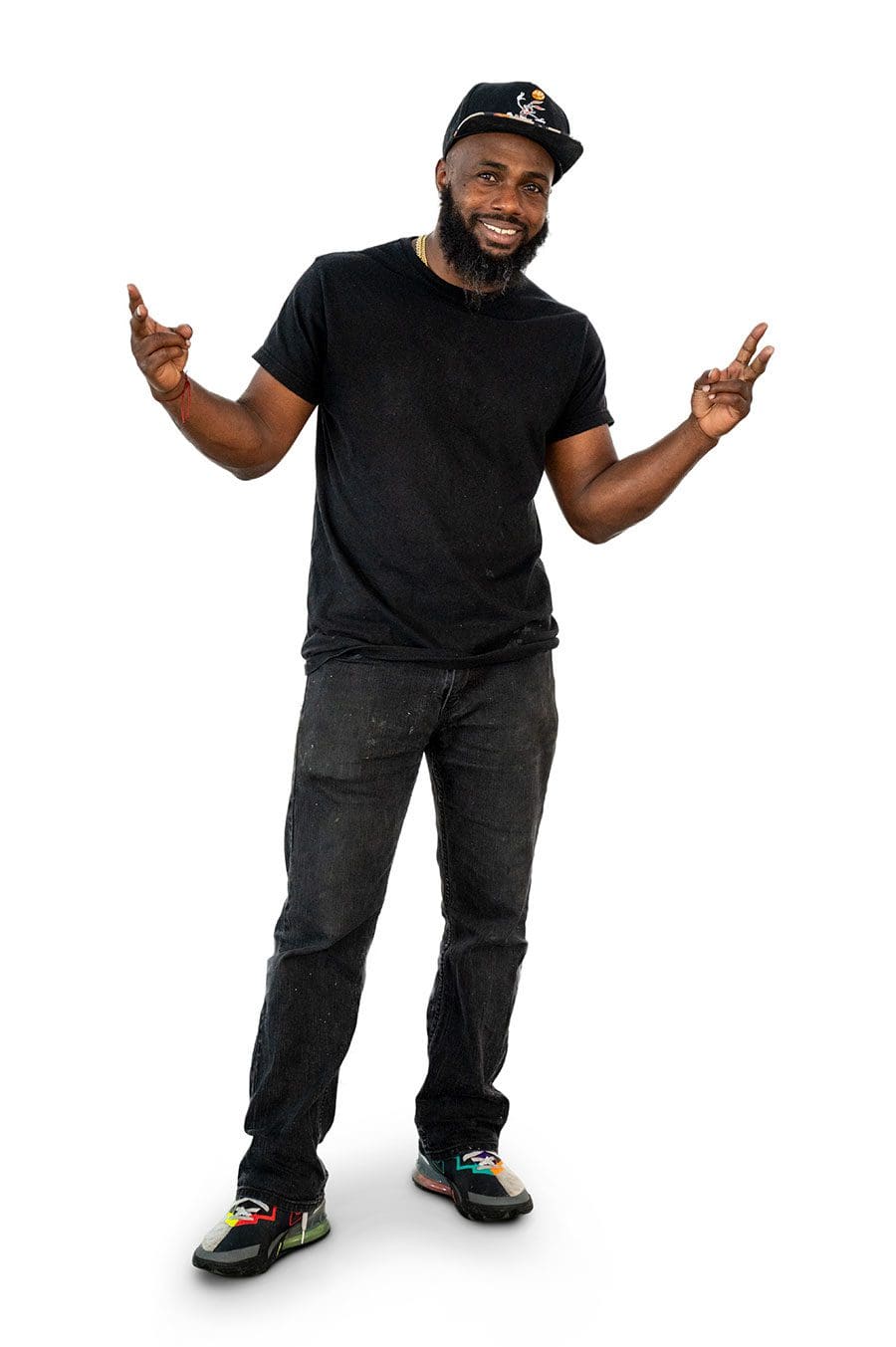 Tray's Cookout specializes in southern favorites like collard greens, corn bread, black eyed peas, cheeseburgers, steamed cabbage, mashed potatoes, plantains, candied yams, sautéed shrimp, pasta, and chicken every which way—fried, stewed, BBQ, jerk and curried. 
And of course, the restaurant's offerings wouldn't be complete without Tray's famous Mac & Cheese. 
Also on the menu, there's one recipe that has become their most popular item—the BBQ chicken, featuring Tray's secret sauce. The recipe, adapted from that of a close friend of his, is top secret and Tray says people can't get enough of it.
"I have never been so full in my life," customer Mary Emery says. "I got the stew chicken with mashed potatoes and mac & cheese, and I am not disappointed. Anyone in the Via Port (Lake Square mall) needs to stop and check out Tray's! You won't leave hungry."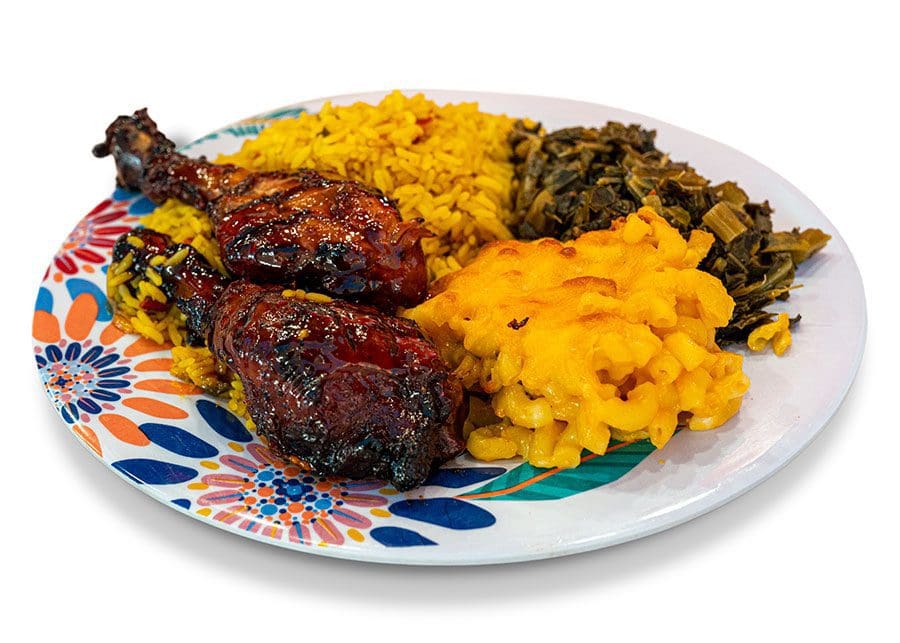 On Friday and Saturday, Tray offers oxtail and curry goat which he says he cooks all day because it literally sells out as soon as it's ready. 
The food is served buffet style in to-go containers for customers to enjoy in the mall's food court or on the go. Plus, Tray's offers daily lunch specials, discounts for veterans, first responders and mall employees, and catering.
"It means a lot of have my own place," Tray says. "The food industry is one of the toughest to maintain and stay open. Right now, I'm just trying to beat the odds, because 85 percent of restaurants close within the first year, and I'm so close to that year mark. I just want to keep going."
Tray has enlisted the help of his daughters, close friends, and cousins to help him with the restaurant, but he said everyone is family to him, whether by blood or not.
"I really want to thank my mom, Heather Weeks, for always supporting me and believing in me," Tray says. "We hope to keep on pushing, work hard, and see what the future has in store."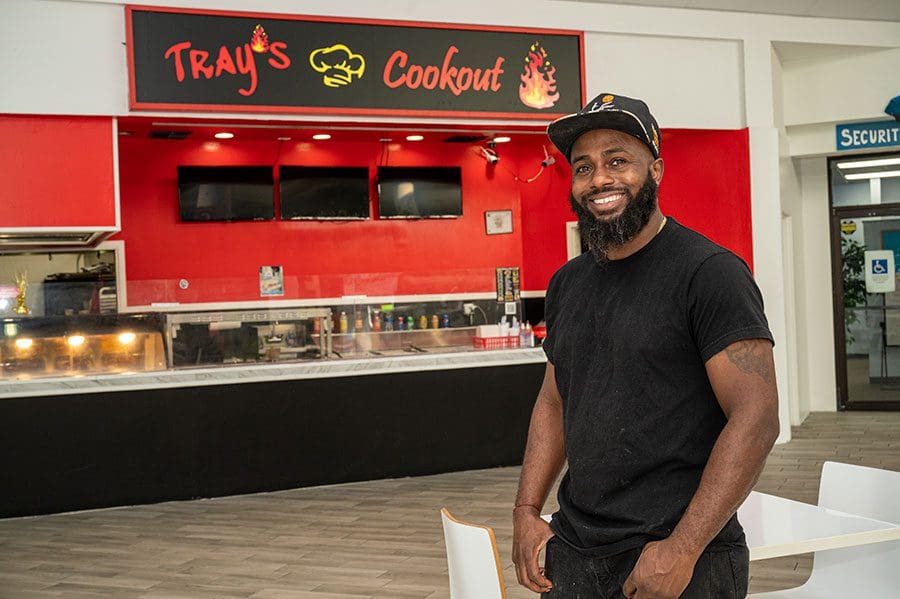 ---
Tray's Cookout
Lake Square Mall Food Court
10401 U.S. Hwy 441, Suite 82, Leesburg
Hours: Tuesday-Thursday 11 a.m. to 7 p.m., Friday-Saturday 11 a.m. to 8 p.m., Sunday 12-6 p.m., closed Monday.
352.530.1346
trayscookout.com