In the Kitchen: The sweet taste of success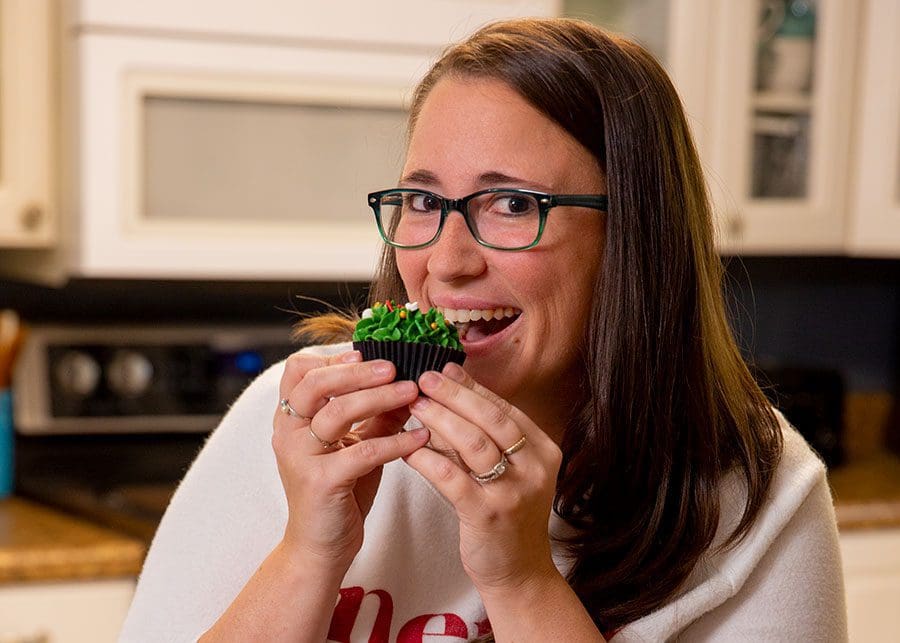 For Nikki Anderson, being a self-employed baker is icing on the cake.
Photos: Nicole Hamel
Nikki Anderson stands in her home kitchen, baking a cake with laser-like focus. She precisely measures ingredients: flour, sugar, butter, and eggs. They blend beautifully. Later, she removes the finished product from her oven. Her cake is a canvas that delights the sense of sight as much as the sense of taste. 
This has been Nikki's life since she opened Nikki's Sweet Cakes two-and-a-half years ago. She is a home baker who receives countless requests to make cakes for baby showers, birthday parties, anniversaries, weddings, bachelorette parties, and holidays. In addition to specialty cakes, Nikki also makes cobbler, pies, drop cookies, peanut clusters, and breads. 
---
Got a sweet tooth? Nikki Anderson has you covered! Try her personal recipes here:
---
Facebook and word-of-mouth have been instrumental in helping her company achieve a fast start and attract a growing number of customers. Nikki bakes more than 200 cakes a year. Moreover, she has become a preferred vendor at two wedding venues—The Barn at Southern Oaks in Umatilla and The Farmhouse in Eustis. 
"I have to pinch myself because of how fast my company is growing," Nikki says. 
Sometimes, it's even more unbelievable that her business even exists. Some entrepreneurs feel they were born to start a business, while others have worked at it for years. Then there are people like Nikki who do not fall into entrepreneurship on purpose.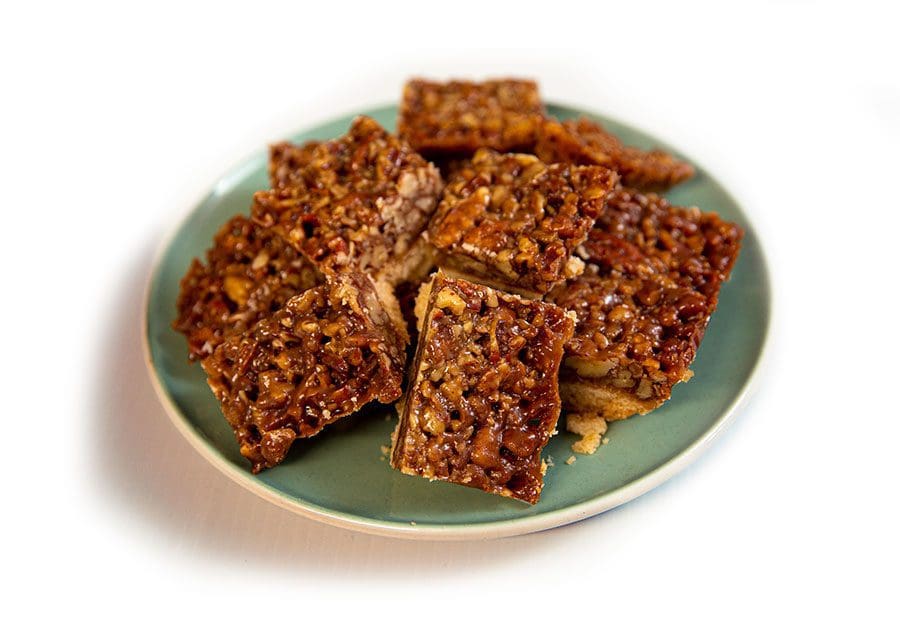 For Nikki, the pivotal step to joining the ranks of the self-employed occurred when she baked a cake for her daughter's first birthday. With no baking experience, she elicited the help of her mother-in-law. Nikki was not pleased with the finished product. 
"It was a disaster," she says. "I forgot to put frosting between layers of the bottom tier. Why I decided to do a two-tier cake for my first one amazes me to this day."
Fortunately, the cake tasted better than it looked. Family and friends attending the birthday party gave her glowing reviews. In fact, her cousin requested Nikki to make one for her baby shower. 
"She was the first person to pay me for a cake," Nikki says. "Later, I did my first commissioned cake. Those experiences gave me a confidence boost. Everything snowballed from there."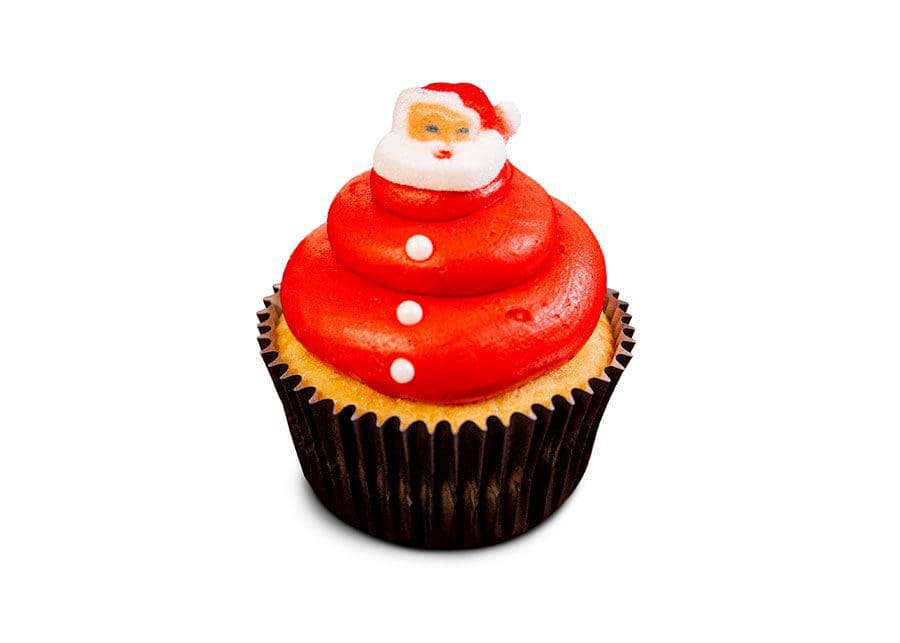 Eventually, she quit her job as administrator of a doctor's office to launch Nikki's Sweet Cakes. When she took the leap, she didn't have a roadmap telling her how to succeed. But what she did have is lots of passion and a curiosity to learn. 
"I learned under other Lake County bakers who were supportive and really interested in helping me succeed," she says. 
That knowledge has proven valuable for Nikki, who operates her business from her Leesburg home. Clients often request themed cakes, ranging from fishing and art to SpongeBob SquarePants and Minnie Mouse. Those can be challenging, but Nikki turns their wishes into edible masterpieces. 
"I do fully custom flavors and do not have a set menu," Nikki says. "I find having a menu to be mundane. I want to be open to doing new flavors and new designs if that's what customers ask for. I'm fully customizable." 
Perfecting her craft is a never-ending process. She hones her skills by watching cooking videos and reading countless articles.
"There's always a constant need to learn and grow," she says. "Though my business is doing well, I always remain humble."
Baking cakes is just one of many chores she performs throughout the day. She has the added responsibilities of watching her 4-year-old daughter and feeding her pets—a dog, cat, fish, and tortoise. Nikki also does bookwork for her husband's window and door installation business, Anderson Rigsby Company. Then there's the normal household duties of folding laundry, doing dishes, and cleaning the house. 
"I stay busy," she says. "Sometimes I tell myself I need to slow down, but my mind won't let me. I'm constantly thinking about cakes and what I need to do for my business and my husband's business. That's just my personality. It's hard to describe to people who just go with the flow or get stressed out doing two things at once. I compartmentalize things in my head, and I'm a very
 good multi-tasker."
Recently, she accepted another responsibility by becoming administrator/coordinator of Whimsy Market, which hosted its first event in October at Sunsational Farms in Umatilla. Sixty-three vendors and 2,500 people attended.
"Our goal is to offer an in-person venue where local businesses owners can showcase their goods," she says. "At our first event I made 230 desserts. This group has definitely helped increase the popularity of my business."
Nikki isn't bothered by having a lot on her plate. 
As she has discovered, hard work creates sweet success. 
Recipes
It can be the most wonderful or most stressful time of the year, depending on whether you enjoy baking or not. Some people love daily baking projects. From cookies to pies to cakes, they fill up the kitchen with the aromas of chocolate, pumpkin spices, and other sugary goodies. For others, though, baking can be overwhelming when they have so many things going on such as shopping, attending several Christmas parties, and cleaning the house for relatives who will be visiting. 
Nikki offers some helpful advice for those dreading extra hours in the kitchen. 
"Remember, you might make the ugliest cake in the world, but if the flavor is there, then everyone is going to be happy. That's what I learned from my first cake. Stay calm and be patient with yourself. In the end, everything will come together."
Asking family to help in the kitchen and become involved in the baking is also important. Everything could get completed quicker, and it could make baking much more fun and enjoyable. 
Here are three of Nikki's holiday recipes you may want to consider making at home. 
Akers Media Group's James Combs has been a staff writer for several local publications since August 2000. He has had the privilege of interviewing some of Lake County's many fascinating residents—from innovative business owners to heroic war veterans—and bringing their stories to life. A resident of Lake County since 1986, James recently embarked on a journey to lead a healthier lifestyle. He has lost 60 pounds and walks nearly five miles a day. In his spare time, he enjoys target shooting, skeet shooting and watching his beloved Kentucky Wildcats!
Share This Story!