In the Kitchen: Triple Threat Dining Experience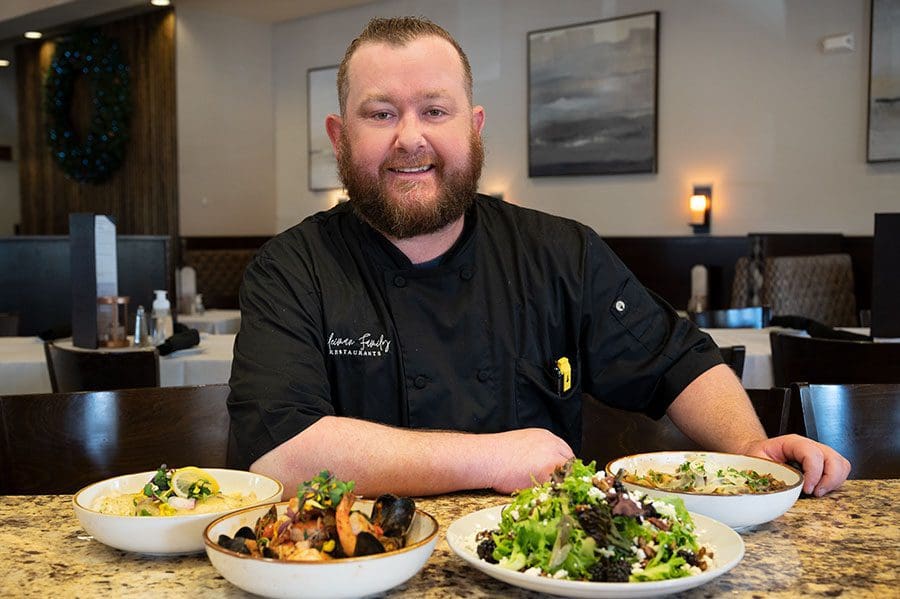 Suleiman family caters to people's taste buds by running chain of popular restaurants in The Villages that serve the finest of foods.
Story and Photos: Cindy Peterson
Brothers George and Joseph Suleiman and their cousin, David Suleiman, have made a name for themselves by way of three highly rated restaurants in The Villages—Legacy Restaurant, Havana Country Club, and their newest venture, Prima Italian Steakhouse. 
Born in New York, the family's journey hasn't been an easy one, often taking a lot of perseverance, failures and learning experiences to create some of the top dining experiences in The Villages. 
---
Looking for something new to put on the table? Try one of these culinary delights served at Prima Italian Steakhouse.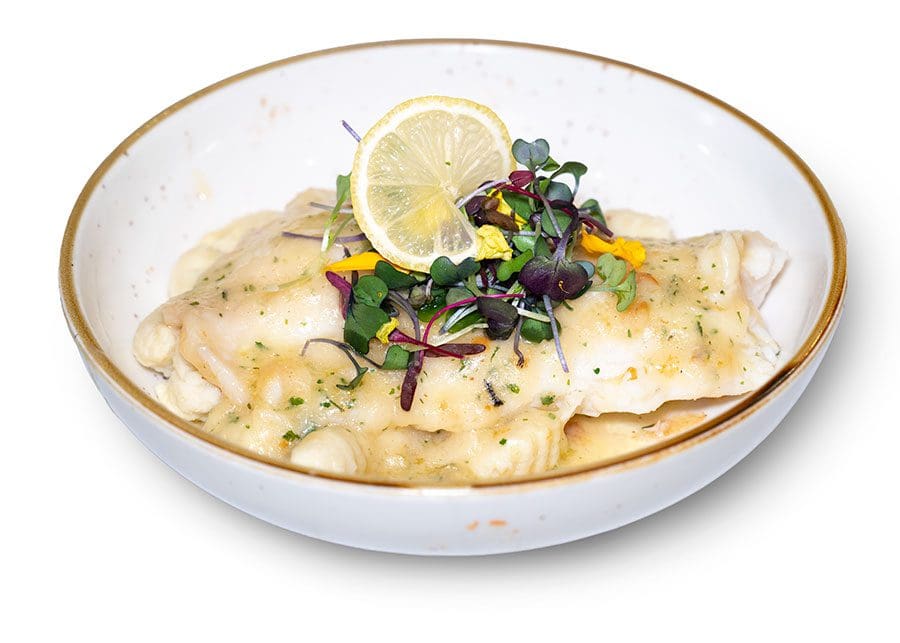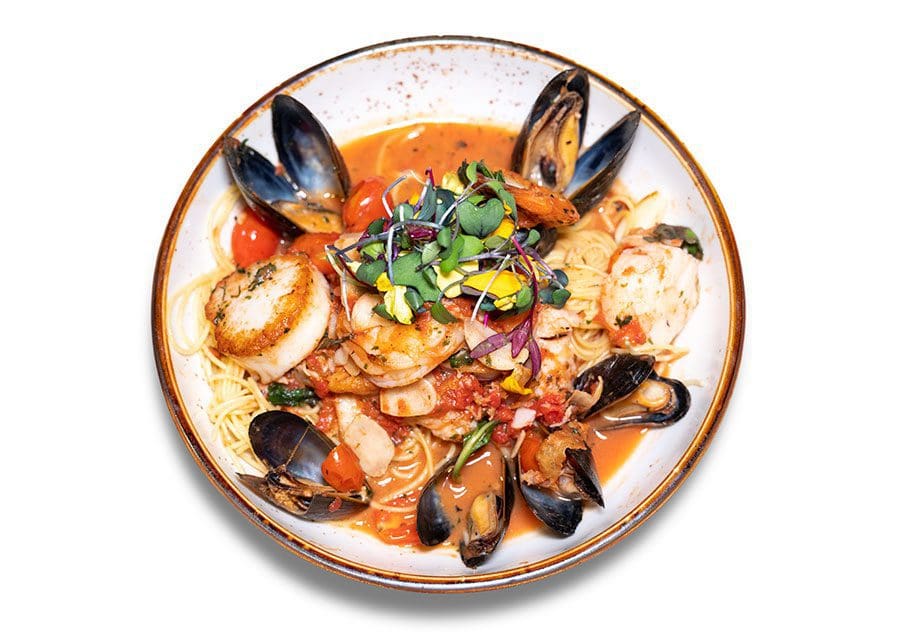 Cacciucco
cappellini pasta topped with grouper, scallops, shrimp and mussels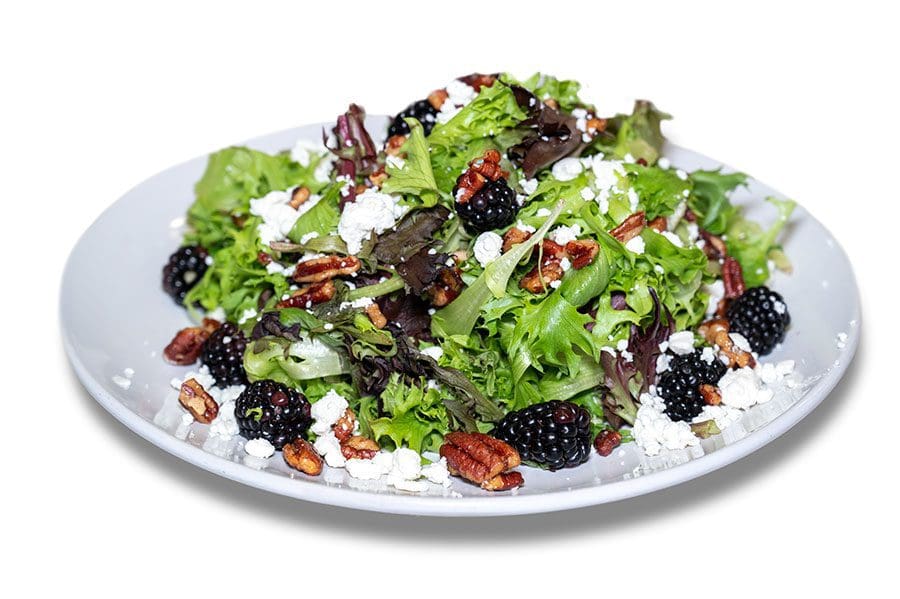 Blackberry & Fig Salad
with homemade balsamic vinaigrette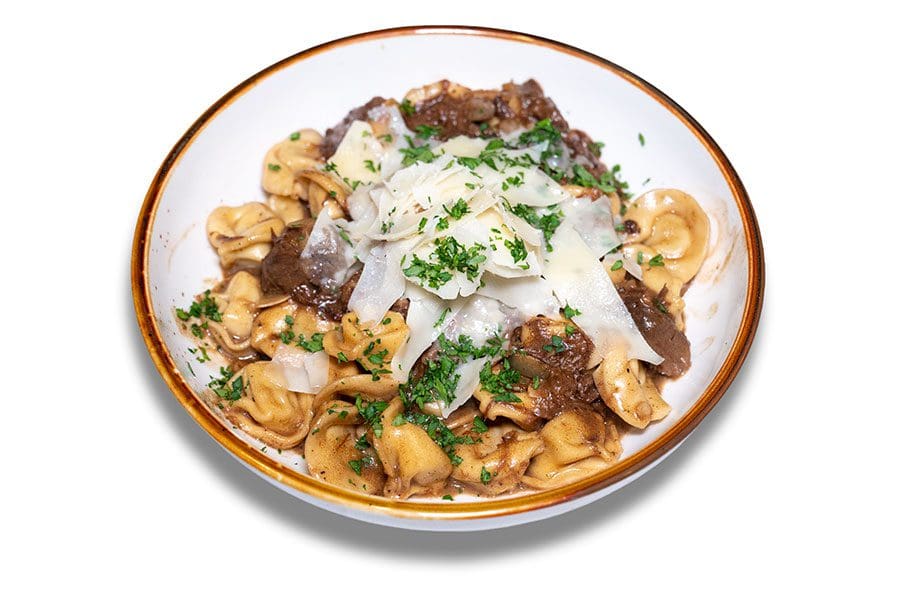 ---
"We began working in restaurants when we were young with our father who opened his first restaurant in Gainesville," George says. "We were 14 or 15 years old and unfortunately we didn't have a lot of knowledge in how to run a restaurant. It actually took two fails before we really understood it." 
But the Suleiman family persevered and continued to pursue their passion. They made their way to Tampa where they opened a Johnny Rockets that successfully served patrons for six years before they heard about new opportunities in The Villages.  
"Once we got here, we knew this is where we wanted to be," George says. "This is it. We are excited about all our restaurants and are continually looking to expand." 
The family began by opening Havana Country Club, located at 2484 Odell Circle, where they offer fine steaks, fresh seafood, and inspired pasta dishes. Their menu includes popular entrees like Havana's famous Cuban, garlic parmesan surf & turf, New York strip, bourbon peach pork ribeye, stuffed flounder, coconut curry monkfish, wild mushroom marsala meatloaf and an array of brick oven pizzas. 
With roaring success, the family opened their second restaurant, Legacy Restaurant at the Nancy Lopez Country Club, located at 17135 Buena Vista Blvd. It offers a different experience where fine dining and drinks are complemented by nightly entertainment. Here, they offer a special prime rib night, lobster night and a weekend brunch on top of their already impressive menu which includes short rib risotto, crispy duck, pear, and ricotta stuffed sacchettini, pan seared haddock with shrimp, maple pecan encrusted salmon and New Zealand rack of lamb.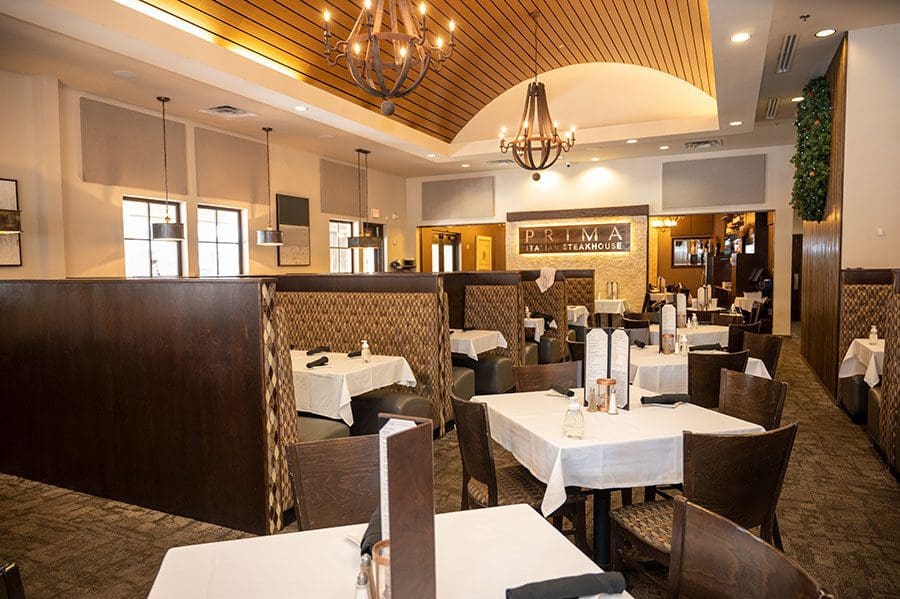 Then in January 2021, while in the midst of the pandemic, the family made the daring decision to open a third restaurant.
"This has been one of most nerve-racking ventures," George says. "But we were ready for the challenge."
They opened Prima Italian Steakhouse, located at 3660 Kiessel Road in the Brownwood Paddock Square, offering yet another fine-dining concept like the others, but with its own twist. 
"That's something we wanted to make sure to do," George says. "Each restaurant has something different and unique to offer. They have different types of foods while maintaining our high standards. The response to this brand-new concept has been amazing. It's not just what you serve, but how you serve it." 
According to George, Prima offers a fine-dining ambiance, high-quality food with attention to detail, fresh pastas and bread made daily with professional service. All this translates into something very special. 

Prima offers lunch and dinner with a weekend brunch. Popular dishes include crab & lobster cakes, stuffed shrimp scampi, Delmonico ribeye, filet mignon, Cacciucco (Italian fish stew), veal parmesan and short rib tortellini. 
To ensure the utmost success, the family has divided their expertise between the restaurants. George primarily operates Prima, Joseph operates Havana and Legacy, and David floats between all three. They can often be seen on the floor greeting guests, receiving feedback, and ensuring diners have the best experience possible. George and Joseph's father even pops in from time to time to show his support of what his sons and family have accomplished.
The family is also big on giving back to the community through fundraisers, food and toy drives, veteran, and first-responder events. But to George, giving back means not only contributing to events, but making sure their everyday service is on point.  
"We have close to 400 staff members between the restaurants," George says. "We are always busy balancing the quality of service we are reaching for by getting guest comments and catering to that. We want to give people of The Villages what they want."
That's where Head chef of Culinary, Matt Street, comes in. He creates, executes, and trains the culinary teams in each of the three restaurants to ensure the family's high standards are met. 
"We pride ourselves in top quality, fresh foods that not only taste good, but look amazing," Matt says. "Each restaurant has their own unique touch so it's important to us to keep the quality consistent between them." 
---
Legacy Restaurant 
17135 Buena Vista Blvd., The Villages
Hours: Sunday – Thursday 11 a.m. to 8 p.m.; Friday – Saturday 11 a.m. to 8:30 p.m.
352.753.1475
legacyrestaurant.com
suleimanlegacyinc@gmail.com
---
Havana Country Club 
2484 Odell Cir., The Villages
Hours: Sunday – Thursday 11 a.m. to 8:30 p.m. ; Friday – Saturday 11 p.m. to 9 p.m.
352.430.3200
havanacc.com 
suleimanrestaurants@gmail.com
---
Prima Italian Steakhouse
3660 Kiessel Road, The Villages
Hours: Sunday: 10 a.m. to 9 p.m.; Monday-Thursday: 11 a.m. to 9 p.m.; Friday: 11 a.m. to 10 p.m.;
Saturday: 10 a.m. to 10 p.m.
352.391.9939
primaitaliansteakhouse.com 
suleimanrestaurants@gmail.com
Originally from the small town of Berryville, Arkansas, Cindy has become a multimedia specialist in journalism, photography, videography and video editing.
She has a B.S. in Communications from the University of Central Arkansas and is a correspondent for The Daily Commercial, LakeFront TV and Beacon College's PBS talk show, "A World of Difference," where she received an Anthem Award and Telly Award.
When she isn't working, Cindy spends time with her husband, Ryan, and son, David, traveling and taking photos of landscapes and wildlife.
Share This Story!