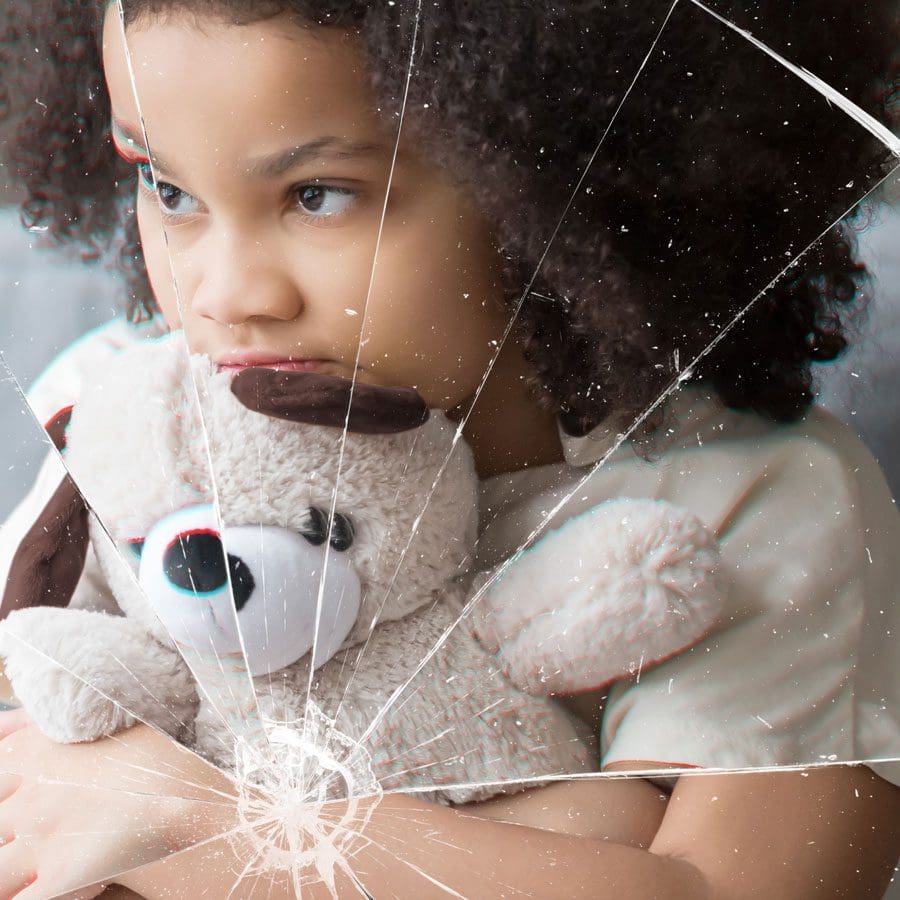 Healing physical and emotional scars of childhood trauma.
Five-year-old Amy enters a room where Sesame Street books are scattered across a small table accompanied by toddler-size pink, red, and green chairs. An animated Disney movie plays on a television set. Goldfish swim playfully in a large aquarium.  
Unfortunately, Amy is not at a daycare center or preschool. She's inside the Lake Sumter Children's Advocacy Center, a child-friendly facility for children who are victims of abuse and neglect.  
Amy (not her real name) finds herself in an unimaginable situation for someone her age. She must answer a forensic interviewer's questions about being sexually abused by a family member.  
During the interview, the timid, soft-spoken girl fidgets with a pair of broken glasses and fiddles with an untied shoelace. She curls her slight body—perhaps to make herself as small as possible—as she quietly discusses what happened to her. She's emotionally conflicted, hesitant to name the alleged offender because she does not want to get him in trouble.  
Amy is not only a victim; she's also a statistic. Two-thirds of children in the U.S. experience at least one traumatic event by age 16, according to a study conducted by the Substance Abuse and Mental Health Services Administration (SAMHSA).  
The National Institute of Mental Health defines childhood trauma as, "the experience or an event by a child that is emotionally painful or distressful, which often results in lasting mental and physical effects." 
What constitutes childhood trauma varies widely. Traumatic events can include psychological, physical, or sexual abuse, community violence, witnessing domestic violence, national disasters, sudden or violent loss of a loved one, neglect, serious accidents, or life-threatening illnesses.  
Sadly, there are many "Amys" in Lake and Sumter counties. Between July 1, 2021 and June 30, 2022, the Lake Sumter Children's Advocacy Center saw 347 children for sexual abuse, 228 for physical abuse, 207 for neglect, 40 for drug endangerment, and 29 who witnessed violence.  
Often, the egregious acts of child mistreatment that occur in our communities are downright shameful. Case in point: last April police charged a Eustis babysitter with aggravated child abuse after she placed a 4-year-old boy in a dryer and made him spin round and round. The boy suffered injuries to his head, cheek, ears, stomach, and back.  
"Problems like abuse and other traumatic events are a big problem in Lake County and underreported," says Brenda Crellen, executive director of the Lake Sumter Children's Advocacy Center. "These things don't just happen in larger cities."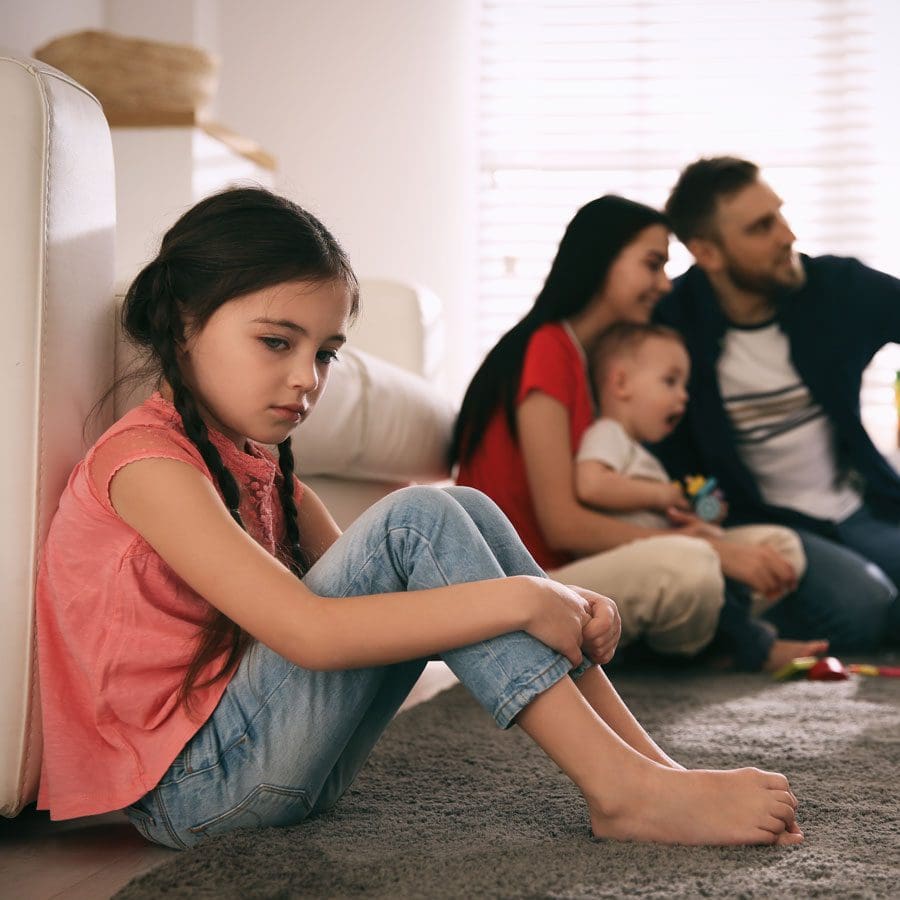 Many children who live lives filled with trauma beyond their control don't know how to stop the abuse. In many cases, their demeanor and actions speak for them.
"In young kids there is regression like thumb sucking, crying, and separation anxiety from a parent," says Cary Scipio, a licensed mental health counselor at Haven of Lake & Sumter Counties. "With kids in elementary school and middle school, they feel that the traumatic event is their fault and that they should be doing more to remedy the problem. That impacts their self-esteem and sense of safety. With teenagers, since they're going through hormone changes and reaching puberty, they engage in more risky behavior like sex, drugs, or alcohol." 
Haven, headquartered in Leesburg, serves victims of domestic violence and sexual assault. Cary provides therapy for kids ages 7-18 who accompany their abused parent to the organization's emergency shelter.   
 "They either witness violence or experience it themselves," he says. "When there's violence between parents, some children eventually display the same conduct, whether it's physical emotional, or sexual."  
He says childhood trauma can result in learning problems, academic failure, increased school suspensions, and increased involvement with the juvenile justice system. Therefore, therapy is important. For children, having the opportunity to express thoughts, feelings, and personal experiences in a safe and confidential place is crucial to helping them avoid risky behaviors and helping them better cope with traumatic experiences.  
"Having people who support you, believe you, and encourage you is a big factor in the healing journey," Cary says. "Also, they need to be in an environment where they feel safe." 
That safe, supportive environment is what the Lake Sumter Children's Advocacy Center provides for traumatized children. Kids brought to the center undergo a videotaped forensic interview, a medical examination, and prompt crisis counseling. They are welcomed back to receive long-term counseling if needed. 
Between July 1, 2021 and June 30, 2022, the Lake Sumter Children's Advocacy Center:
• Provided 539 medical exams to children following allegations of abuse.
• Provided 2,377 counseling services to 464 children.
• Assessed 430 children for victimization.
"When they first come in you can see the trauma on their face," Brenda says. "They're closed off. Their trust is damaged. They feel like nobody believes them."
The center offers a therapeutic art room stocked with colored pencils and markers. Hanging prominently on the wall is a child's tear-jerking drawing of a happy family that is accompanied by the words: "Happiness can be found in the darkest of times if only one remembers to turn on the lights." In another room superhero figurines line multiple shelves.
"Kids tell us that if they had the same superhero powers they wouldn't be in this situation," Brenda says. "It's so heartbreaking."
What's also heartrending is that most children who end up at the center are sexual assault victims age 6 or under.
Thankfully, prompt intervention can turn the worst cases into success stories.
That's the case with Amy, who received trauma-focused counseling. Two years after being sexually assaulted, she bravely testified in court before a jury of strangers. She told her horrific story and named the offending family member, who ultimately received a series of consecutive life sentences.
The brave girl found her voice and the justice she deserved.   
"Kids have resiliency beyond words," Brenda says. "If we can intervene, then a horrible event doesn't have to affect them for the rest of their lives or define who they are."
"If we can intervene, then a horrible event doesn't have to affect them for the rest of their lives or define who they are."

– Brenda Crellen
Time isn't always on your side
Without intervention, the impact of trauma-related stress can last well beyond childhood. Just ask Alan Hickey, a licensed mental health counselor in Ocala.  
Several years ago, he participated in a live theater production of Paula Vogel's "How I Learned to Drive," a play about a young girl who was sexually molested by her uncle. Following the performance, an elderly woman who had been sexually abused by her brother approached him.  
"She said she was grateful for us putting on the play because people didn't realize how common sexual abuse is in real life," Alan says. "She told me that she kept her story to herself all those years because she was afraid of telling on her brother. However, her brother died two years earlier and she was finally able to start talking about it. Talking about it allowed her to start healing." 
Simply put, time doesn't heal all wounds in every victim of childhood trauma.  
Alan knows. Some of the adults he treats engage in self-destructive behaviors like gambling, alcoholism, sex addiction, and compulsive shopping.  
"When I talk to them and explore deeper, I realize they had needs that went unmet when they were children," Alan says. "They experienced some sort of trauma and never received the help they required. You cannot assume you're going to grow out of the problem and that if you give it enough time everything will be okay." 
For older men in particular, the masculine ideal of suppressing feelings comes with repercussions. Men who experienced childhood trauma often suffer from anxiety, depression, and anger.  
"Older men lived in a time where the expectation to deal with a problem was to keep calm and carry on," Alan says. "That reinforces multiple ideas, one of them being that nobody cares. The other being that this problem shouldn't be affecting me because nobody else is talking about this. I'm the only one feeling this way, so there must be something wrong with me. All this compiles on each other over the years. As adults, they begin looking for ways to numb their pain or release it. Unresolved childhood issues can certainly have an impact on your physical health, and they can also be a detriment to your financial well-being." 
The good news is that adults can overcome traumatic experiences from their childhood. They can raise happy and healthy families, be productive citizens, and live a fulfilling life.  
"I always tell a joke: How many therapists does it take to change a light bulb? Just one, but the light bulb must want to change," Alan says. "My clients who are truly committed to changing their lives for the better are the ones who experience the best results with therapy." 
Childhood trauma by the numbers
60% of adults experienced abuse or other difficult family circumstances during childhood.
26% of children in the U.S. will witness or experience a traumatic event before they turn 4.
14% of children repeatedly experience maltreatment by a caregiver. 
1-in-4 children were the victim of robbery, vandalism, or theft during the previous year. 
13% of children report being physically bullied, while more than 1-in-3 say they are emotionally bullied. 
Sources:
National Center for Mental Health Promotion and Youth Violence Prevention 
National Crime Victims Research and Treatment Center, The Medical University of South Carolina.
Akers Media Group's James Combs has been a staff writer for several local publications since August 2000. He has had the privilege of interviewing some of Lake County's many fascinating residents—from innovative business owners to heroic war veterans—and bringing their stories to life. A resident of Lake County since 1986, James recently embarked on a journey to lead a healthier lifestyle. He has lost 60 pounds and walks nearly five miles a day. In his spare time, he enjoys target shooting, skeet shooting and watching his beloved Kentucky Wildcats!
Share This Story!