Inspired by Chinese Culture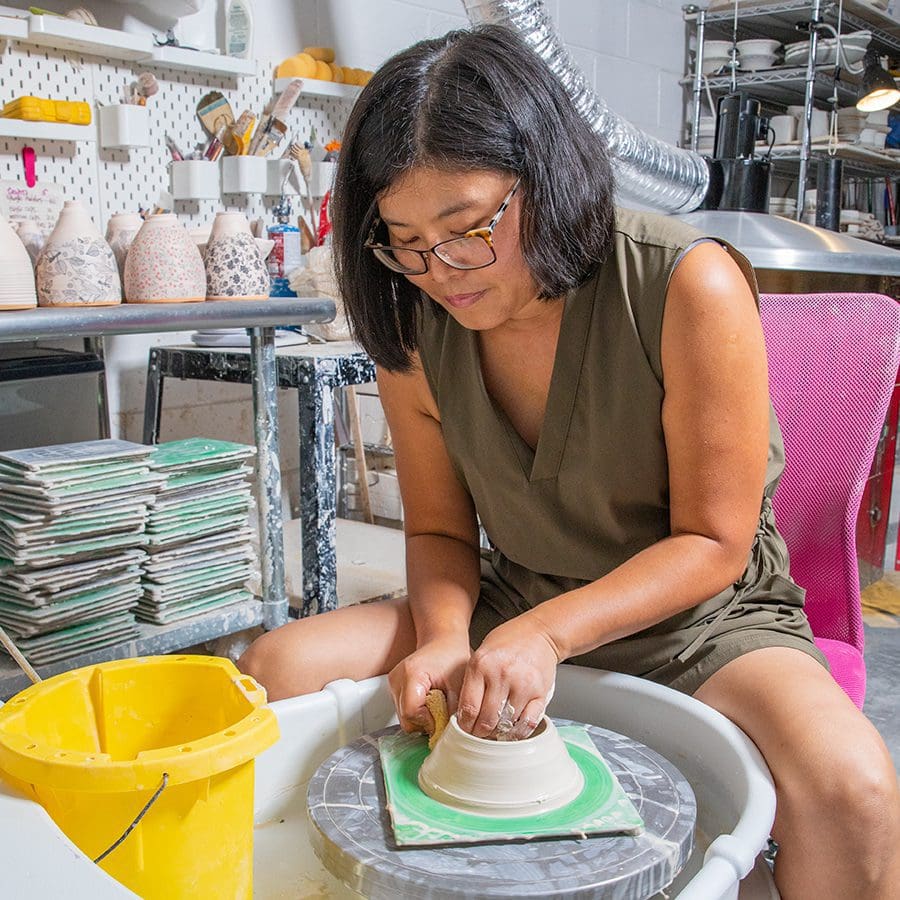 The Natural
Groveland woman expresses herself by turning clay into beautiful ceramic art.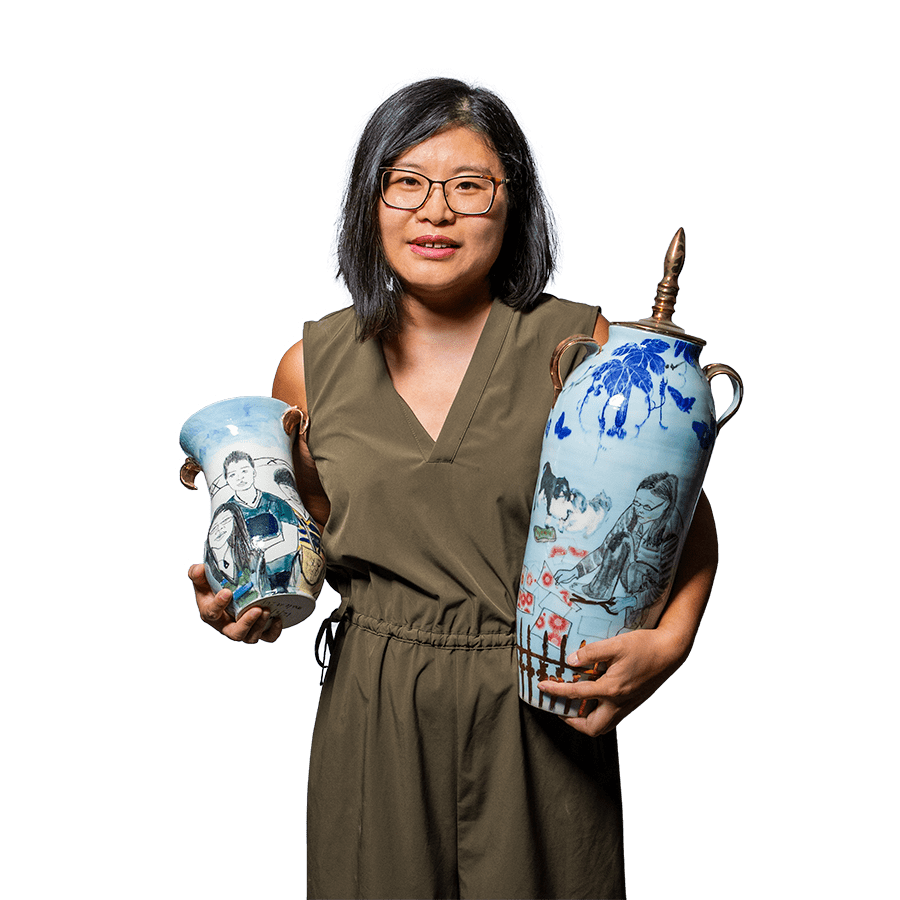 One look at Xiubo "Pearl" Cui Pearce's ceramic pieces—many adorned with intricate hand-drawn detail and vibrant crystalline glaze colors—and you'd think they were created by someone with decades of experience.  
Amazingly, Pearl never touched a lump of clay before 2015. She's obviously a natural. 
"I took a ceramics class in college and it didn't take long for me to figure out I love working with clay. I like how it feels and I like all I can do with it," Pearl says. 
Pearl, born in Northern China in 1982, has always been eager about learning new things. She taught elementary school straight out of technical/high school, and in 2006 was accepted into the prestigious Luxun Academy of Fine Arts in Shenyang, China before becoming a high school art teacher. 
in 2012, she moved to the United States, married, and enrolled at Indiana University of Pennsylvania's Art Education undergraduate program. A few years later, she added Studio Art as a second degree, and took a ceramics class. The rest is history. 
"I began selling my pieces, and in the first semester I made $100," Pearl says. "Before I graduated in 2017, I had sold $6,000 worth, which allowed me to pay for all my schooling."
In 2018, Pearl and husband William Pearce moved to Florida. Once settled in Groveland, she began working as a teacher assistant for special needs children at Lake Hills Elementary School in Howey-in-the-Hills.
She also continued sculpting functional ceramic masterpieces from her home studio, including mugs, bowls, teapots, trinket boxes, vases, platters, oil decanters, and much more.
Each stoneware piece takes about 30 days start-to-finish, and because they are fired in a kiln at high temperatures, are dishwasher/microwave safe.  
Interested? Pearl attends art festivals in Lake County and throughout the state and has earned many blue ribbons and accolades along the way. She posts her whereabouts on her Facebook page (Xiubo Cui Pearce).
A selection of her mugs are also for sale at Water Gypsy Coffee in downtown Leesburg.
For Pearl, ceramics has become a fun way to make extra money. More than that, it's a welcome escape.
"If you're feeling nervous or stressed, you just sit down to work on something and it calms you down," Pearl says, adding that many of her pieces are inspired by Chinese culture and her elaborate backyard garden. 
"I love creating things I know people will use regularly, and that if not broken will last forever," Pearl says. "And since I sign my name at the bottom of each one, it means my name will last forever too."
Originally from Nogales, Arizona, Roxanne worked in the customer service industry while writing independently for years. After moving to Florida in 1999, Roxanne eventually switched her career path to focus more on writing and went on to become an award-winning reporter for The Daily Commercial/South Lake Press newspapers for 16 years prior to coming on board with Akers Media as a staff writer in July 2020 – her dream job come true.
Share This Story!