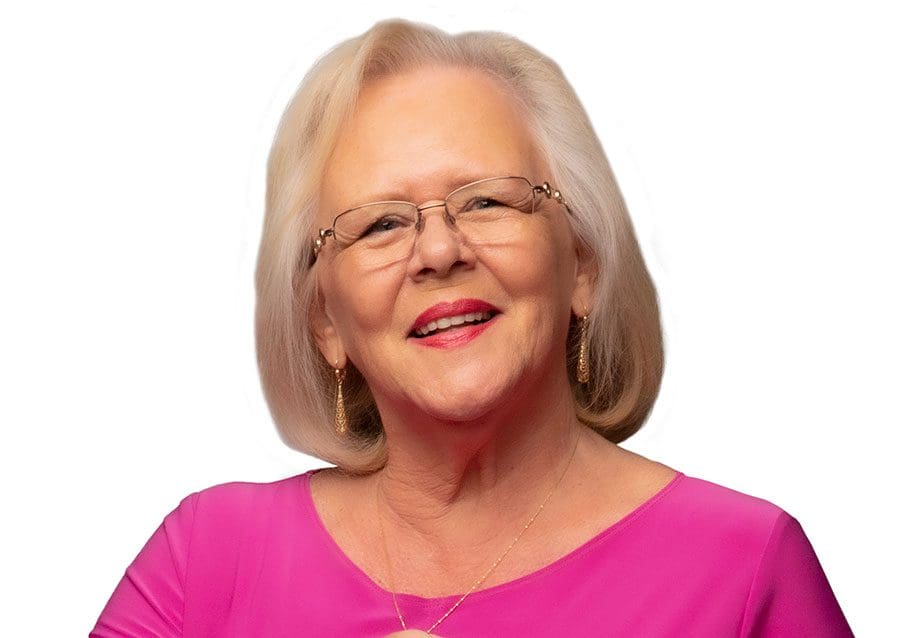 Retiring executive of Lake Cares Food Pantry is eager about organization's next phase.
Irene O'Malley helped open the doors of Lake Cares Food Pantry in April 2009 as one of a few volunteers. Little over a year later in October 2010, she was tapped as executive director to oversee daily operations of the organization that now provides food to over 4,000 clients each month. 
She played a vital role in building community partnerships with regional churches, organizations, and corporations including Second Harvest Food Bank of Central Florida and Publix, all while growing the pantry's volunteer base.
"I am most proud that we have over 200 volunteers," says Irene, noting they were instrumental in distributing over 1.3 million pounds of food in 2020.
"When we first opened, we were lucky if we had a dozen volunteers, and the most wonderful part is the community has taken over this organization," she says. "They love it, and it's theirs. This organization belongs to the volunteers."
In addition to Lake Cares' home base in Mount Dora, the organization now has seven satellite sites for food distribution, including Eustis, Tavares, Howey-in-the-Hills, Sorrento, Lisbon, Paisley, and the east section of Mount Dora.
"About 70 percent of our clients are seniors and disabled. As soon as we started seeing that, we knew that the seniors were always going to need us, and that is when we realized we are going to be in business forever, and we are very happy to be able to do that," says Irene. "Even places like Howey-in-the-Hills, there are a lot of seniors that are out there that are living on very fixed income."  
Irene will retire as Lake Cares' executive director on Dec. 31, and Kelsey Gonzalez will take over at the helm, spearheading a new $2 million project for the organization.
"Lake Cares is building a new building," says Irene, who helped initiate plans for the agency's future 15,000 square foot home on County Road 19A, across from Lake Receptions. The larger facility will provide more space for food and the ability for volunteers to serve more areas of unincorporated Lake County. The building is expected to be completed by fall 2022. 
A capital campaign for the project will begin early 2022. Irene intends to volunteer in the fundraising, and she envisions Lake Cares' future home as "a mini Second Harvest, the Lake County version." 
Originally from Anderson, Ind., Theresa worked for The Herald-Bulletin for many years. After experiencing a winter with 53 inches of snow, her late husband asked her to get a job in Florida, and they headed south. Well known in the area, Theresa worked with The Daily Sun and The Daily Commercial prior to joining Akers.
Share This Story!