Jamburg Music Festival Returns to Leesburg in November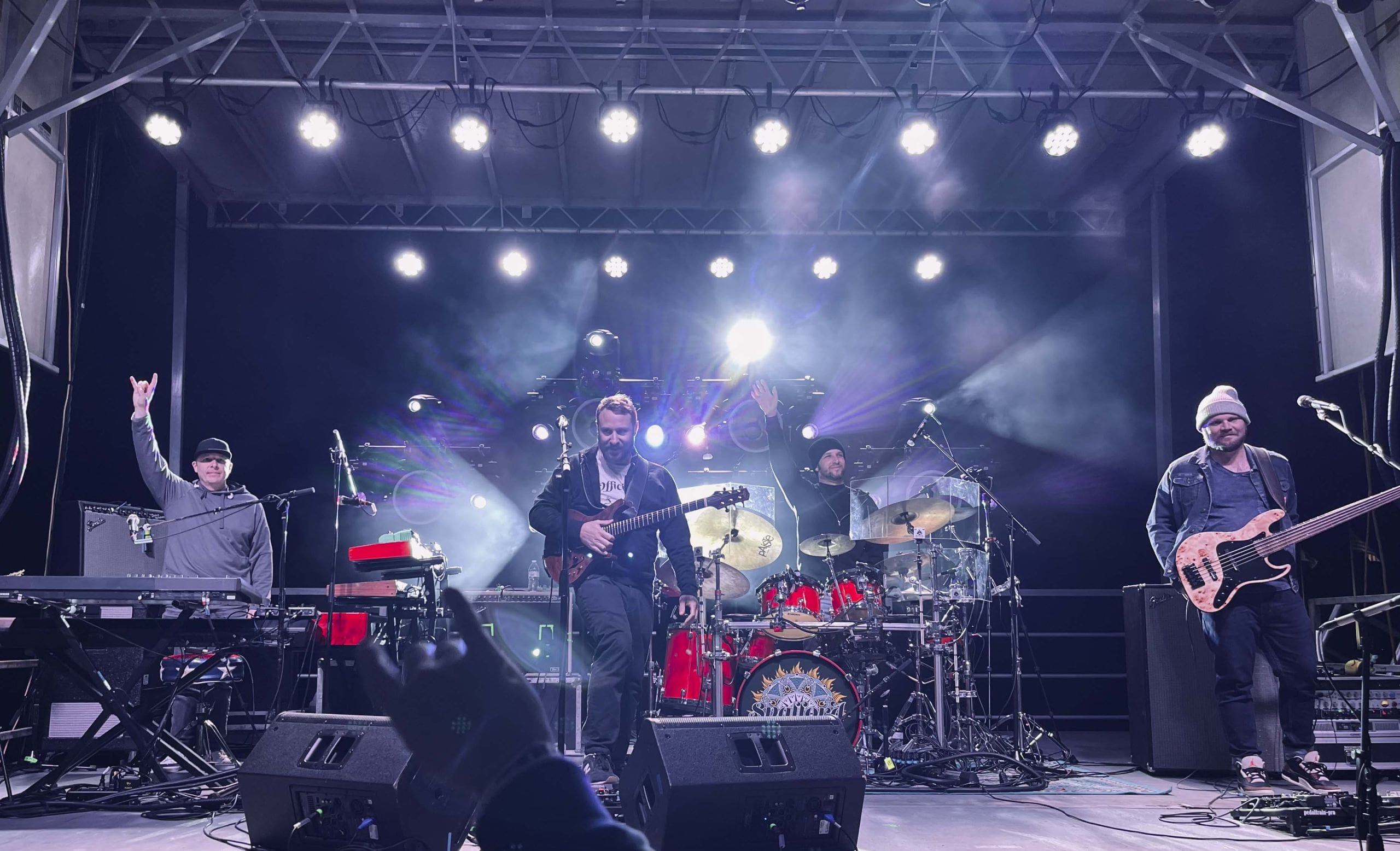 We are delighted to welcome everyone out to JamBurg '23 this November 18 for an incredible day of music!  This is an all-ages event at Pat Thomas Stadium at Venetian Gardens and will benefit the Leesburg Center for the Arts.  JamBurg '23 features multiple national touring acts, many from our great State of Florida. 
The opening act is a Florida band that is the newest sensation to come out of beautiful St. Pete Beach, MiniM.  MiniM brings the jam band sounds of today, in an intertwined musical blend of originals and covers. The next band up, Underground Springhouse, hails from Athens, Georgia, and is right at home with a jam-centric event such as JamBurg.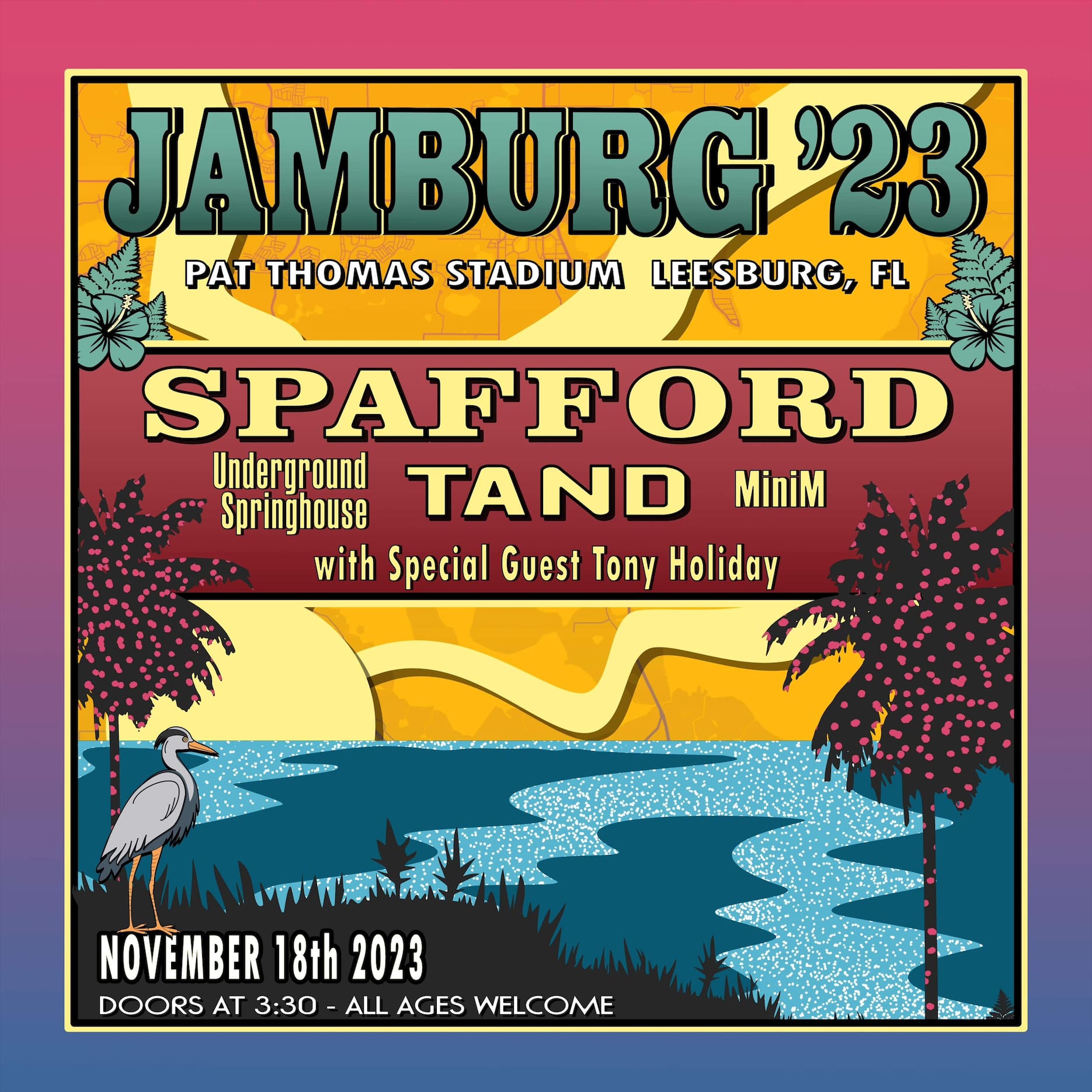 Our co-headliner Tand is a groovy and energetic band that also comes from sunny Florida.  Tand is a five-piece rock band known for its deep catalog of originals, covers and high-energy live shows.  Our main headliner Spafford, is returning from last year's JamBurg and is known for their improvisational jamming and peaking euphoric melodies.  Spafford will leave your faces lit up and your smile permanent as you leave this great benefit event.  There will also be a special guest performer, Tony Holiday, the international blues sensation hailing from Memphis, TN.
JamBurg '23 is a unique event for a great cause.  Food trucks will be on-site, as well as plenty of cold drinks available at the bars such as craft beer from Wolf Branch Brewing! We invite everyone to enjoy the beautiful Venetian Gardens that sit right on scenic Lake Harris beside the venue.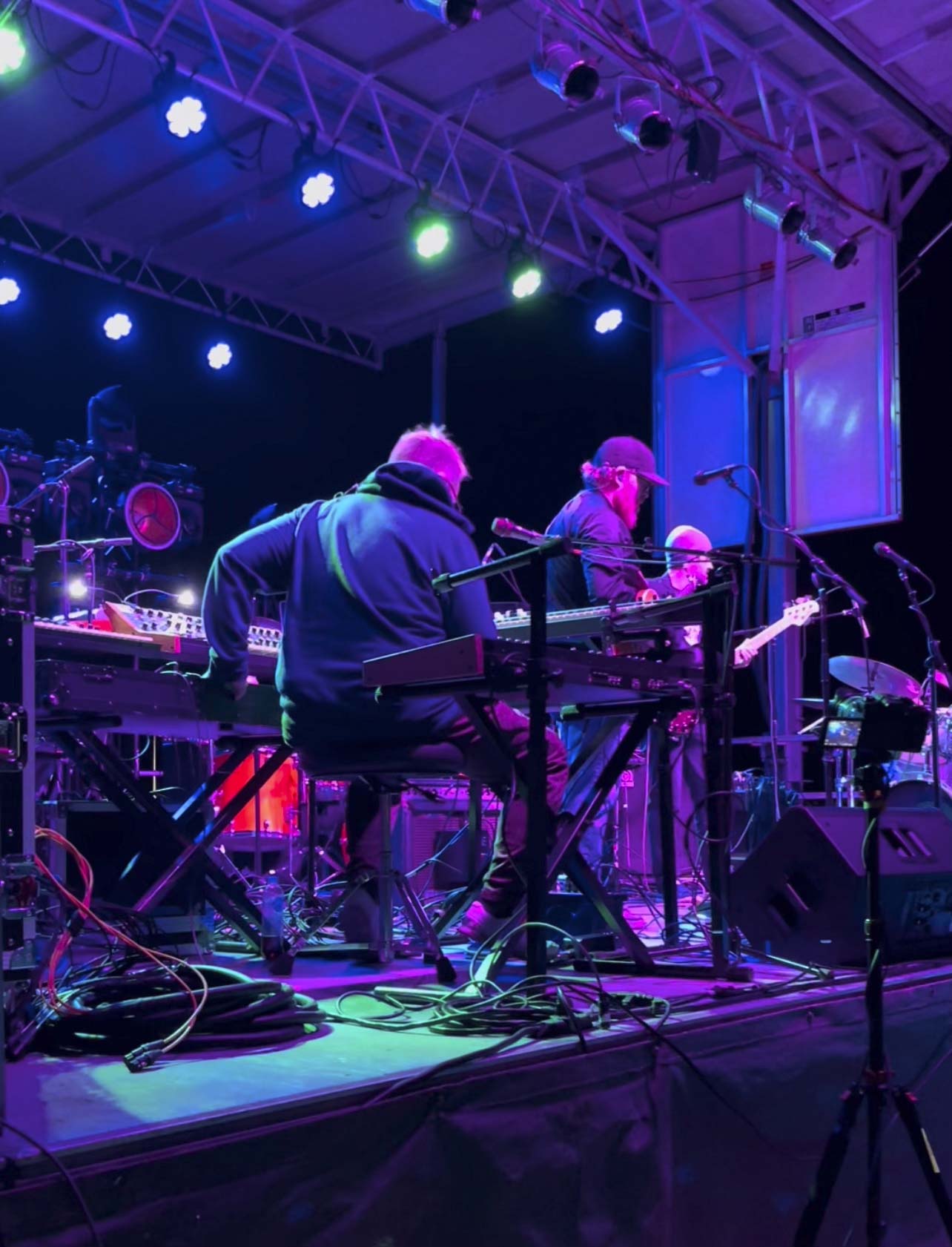 The mission of Leesburg Center for the Arts is to provide arts education, awareness, and opportunities to inspire and engage our communities and be a place for all to create and collaborate.  All proceeds of JamBurg go directly to this mission and this incredible non-profit organization of Leesburg!  We hope you will come out to JamBurg '23 this November and we look forward to helping the Leesburg Center for the Arts.
For tickets or sponsorship information, please visit www.JamBurgFL.com. Current sponsors include Wolf Branch Brewing, McCracken's Pub, Citizen's Bank, Minuteman Press, Beacon College, Jerry's Pizza and Subs, and Black Star Vineyards.
Where: Pat Thomas Stadium, Leesburg, FLWhen: November 18, 2023 @ 3:30 Why: Benefit event for Leesburg Center for the Arts Who: Spafford, Tand, Underground Springhouse, and MiniM
Originally from the small town of Berryville, Arkansas, Cindy has become a multimedia specialist in journalism, photography, videography and video editing.
She has a B.S. in Communications from the University of Central Arkansas and is a correspondent for The Daily Commercial, LakeFront TV and Beacon College's PBS talk show, "A World of Difference," where she received an Anthem Award and Telly Award.
When she isn't working, Cindy spends time with her husband, Ryan, and son, David, traveling and taking photos of landscapes and wildlife.
Share This Story!