Outstanding Student: Jaydn Bowers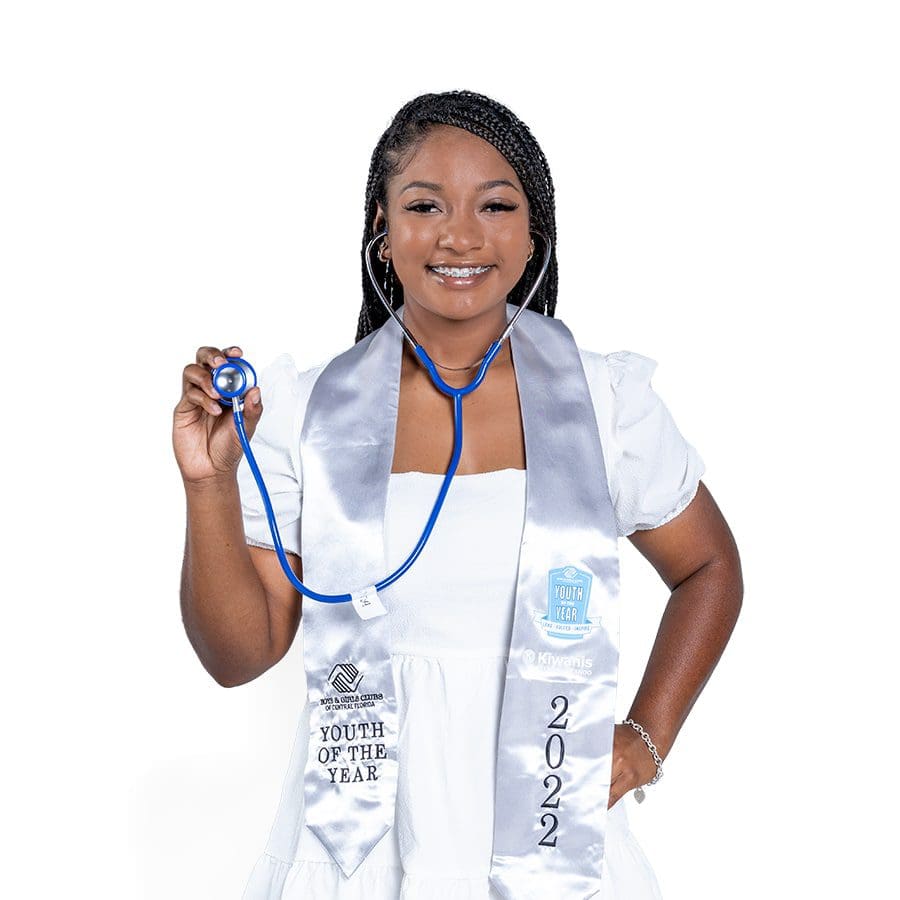 Incoming Eustis High Senior inspires others with can-do attitude.
---
Vital Stats
17 years old
Dual enrolled at Lake Sumter State College
Member of EHS 2021 State Champion Girls Softball Team
Part of EHS Girls Weightlifting Team
Silhouettes of Criterion Miss Debutante
---
About being named Youth of the Year:
Officially being named Boys & Girls Club of Central Florida's Youth of the Year was not only life changing, but the experience I had with all the youth created a drive in me to do whatever I could to inspire others.
What I learned from the experience:
I can stand for the fact that I will not back down from any fight. I can confidently say that for anything I truly want, I am going to do everything in my power to strive and get it.
A saying or mantra I live by:
A quote that I will forever live by reads, "But with God all things are possible." Matthew 19:26. This quote has created great qualities I have built in myself when it comes to faith, from confidence, patience, and most importantly strength, to giving me confirmation that I can accomplish anything I put my mind to.
Go-to restaurant:
My all-time favorite restaurant is the Cheesecake Factory, and I will never walk out of there without Oreo Cheesecake!
My future plans:
I have always dreamed of attending Florida State University. I have plans of obtaining my associate degree in arts by the end of the summer going into my freshman year of college. After undergrad I want to go to medical school, and I have always had hopes to become a rheumatologist.
Favorite movie:
The Blindside because it is so easy to have prejudgment on people based off of where they come from and the way they look. This movie taught me to see the potential in everyone because that may be all someone needs in order to achieve ample accomplishments.
If I could have one superpower, it would be:
To have the ability to be at more than one place at a time.
My message to the world:
Anyone is capable of anything. No matter what someone looks like, who they are, or where they come from, they 110% have the ability to accomplish spectacular things.
---
Originally from the small town of Berryville, Arkansas, Cindy has become a multimedia specialist in journalism, photography, videography and video editing.
She has a B.S. in Communications from the University of Central Arkansas and is a correspondent for The Daily Commercial, LakeFront TV and Beacon College's PBS talk show, "A World of Difference," where she received an Anthem Award and Telly Award.
When she isn't working, Cindy spends time with her husband, Ryan, and son, David, traveling and taking photos of landscapes and wildlife.
Share This Story!