Jessica Noblin named Lake County Schools 2023 Teacher of the Year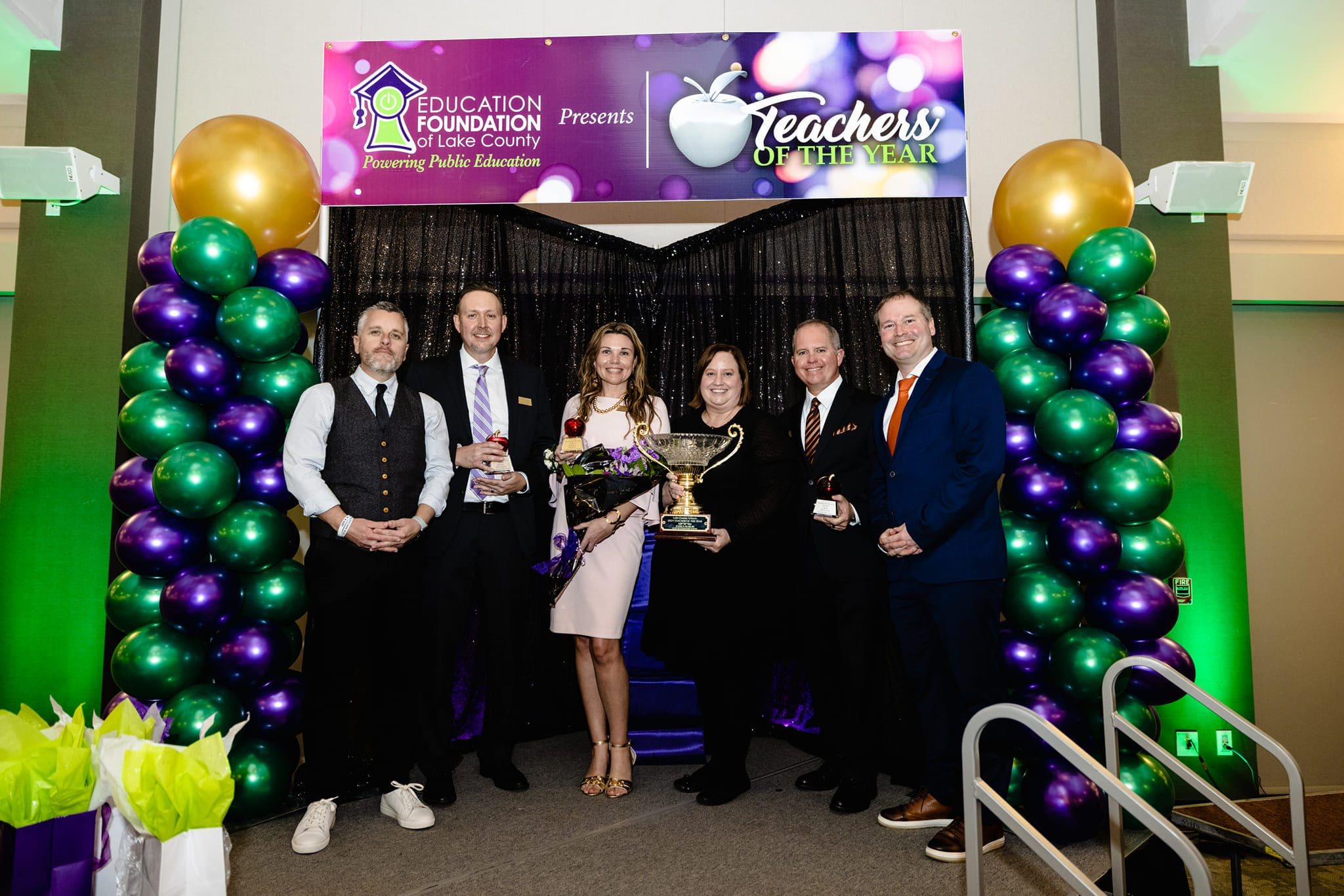 Jessica Noblin, a 5th grade teacher at Leesburg Elementary, is the 2024 Lake County Schools Teacher of the Year.
Noblin, a  Fruitland Park resident, was announced the winner at last week's Teacher of the Year celebration, hosted by the Education Foundation of Lake County and presented by Jenkins Auto Group, Duke Energy and Ernie Morris Enterprises.
Noblin was named the winner by a panel of judges from outside the district, who reviewed her application, interviewed administrators and peers and observed her in the classroom. She has been working in education for 15 years, 10 of those in her current position. Noblin has worked for Leesburg Elementary for all of her teaching career. In addition to working in the classroom, Noblin has also been a Curriculum Resource Teacher, Math Instructional Coach and DonorsChoose Teacher Ambassador.
"My students with special needs inspire me as I witness them overcome obstacles that stand in the way of achieving their goals," Noblin wrote in her application. "Leesburg Elementary is more than just a building, it is my safe place. I began my teaching career here fifteen years ago, my children attend here, my grandson will attend here in two years and my mom retired from here. I am genuinely invested in the success of our students, teachers, and school."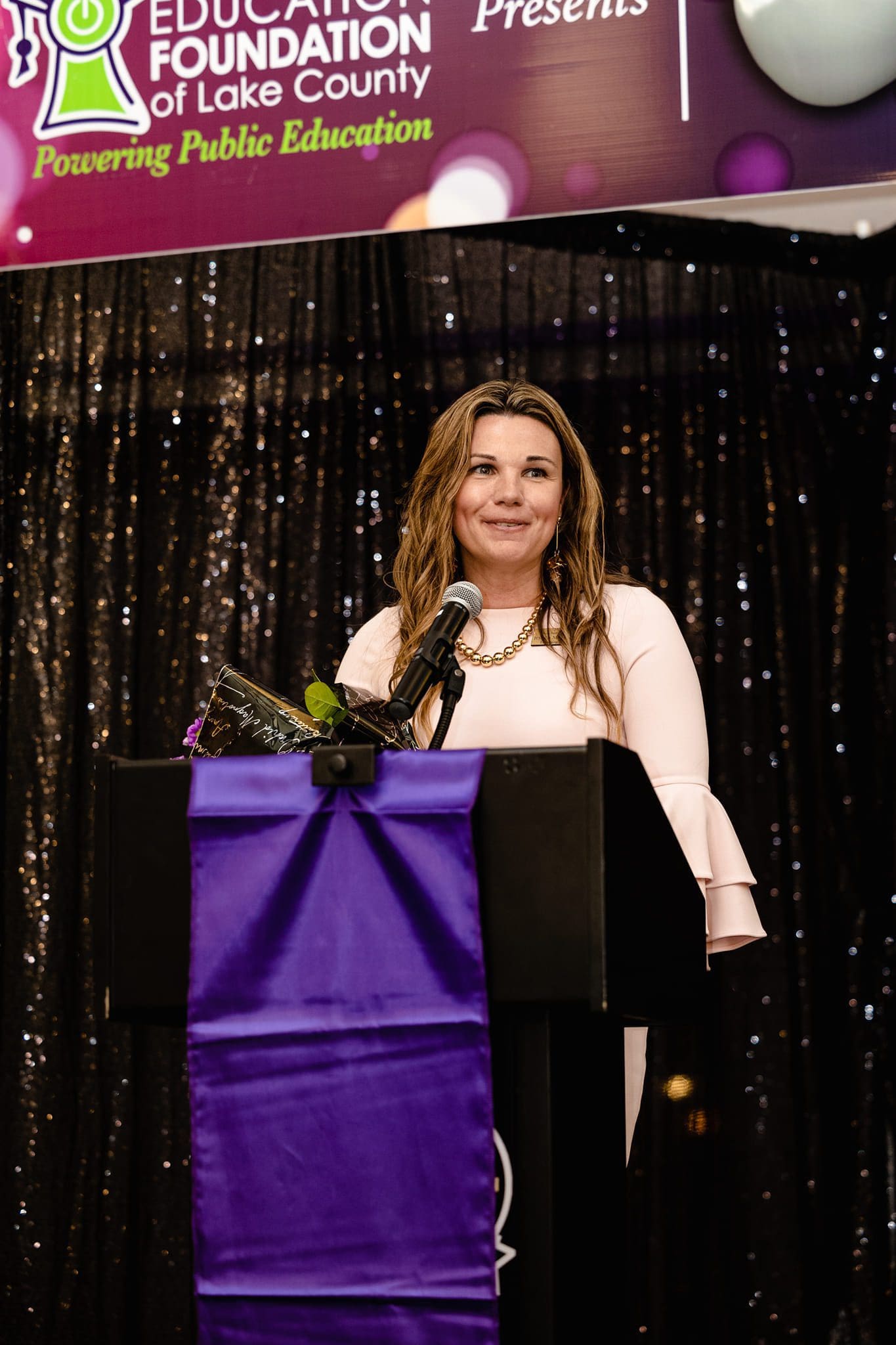 "Jessica Noblin is an extremely compassionate and motivated educator of incredible caliber. She has a natural gift of instructing students, while inspiring them to reach their full ability," stated Susan Jordan, principal of Leesburg Elementary School. "We are very proud of Jessica, and excited to have her represent our school. Her exceptional spirit and expertise embodies Leesburg Elementary School's mission to ensure achievement, learning and leadership for all."
In addition to the designation as Lake County's 2024 Teacher of the Year, Noblin will receive a 2023 Hyundai Elantra from Jenkins Auto Group that she'll be able to drive for three years. Insight Credit Union has donated a $500 gas card and Jostens will present her with an official Teacher of the Year ring. Noblin is pictured below with Ian Sowards, Tom Formanek, and Jason Kirkland from Jenkins Auto Group getting the keys to her new Elantra.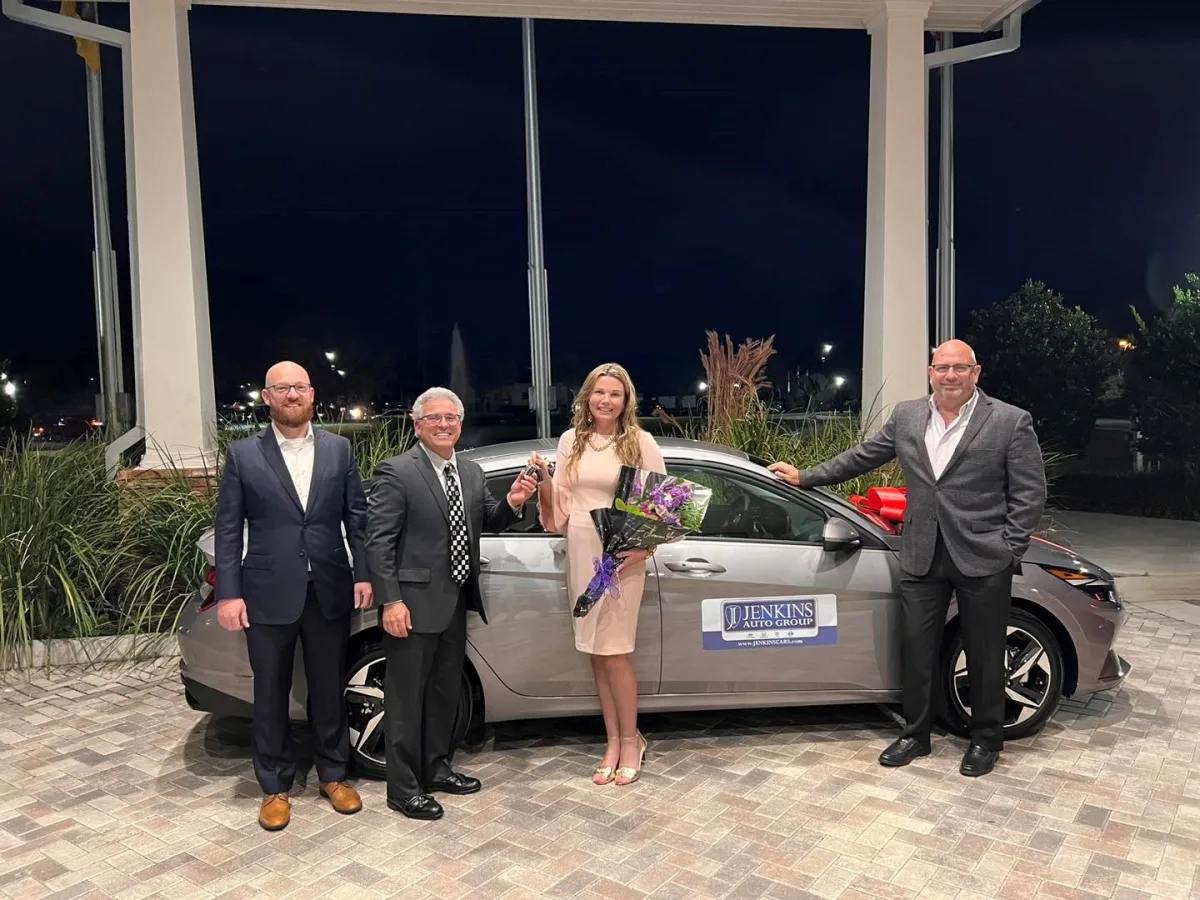 As Lake County's Teacher of the Year, Noblin moves on to the statewide competition and will be reviewed by a Florida Department of Education state selection committee. The Florida Teacher of the Year finalists will be announced in May and the 2024 Florida Department of Education Teacher of the Year will be named in July 2023.
"Jessica Noblin represents the best of our profession," said Lake County Schools Superintendent Diane Kornegay. "She balances a commitment to student achievement with compassion for the students in her care. She inspires all of us. We are fortunate to have her as an integral part of our Lake County Schools family."
Daniel Dilocker, a technology and robotics teacher at East Ridge Middle, and Donald Dickson, an ELA teacher at Umatilla High, were District finalists along with Noblin. Forty-six teachers were celebrated by more than 300 of our closest friends in education for excellence in teaching.
As the district liaison to the Florida Department of Education, the Education Foundation of Lake County coordinates all awards and recognition events including the annual Lake County Schools Teacher of the Year Awards program.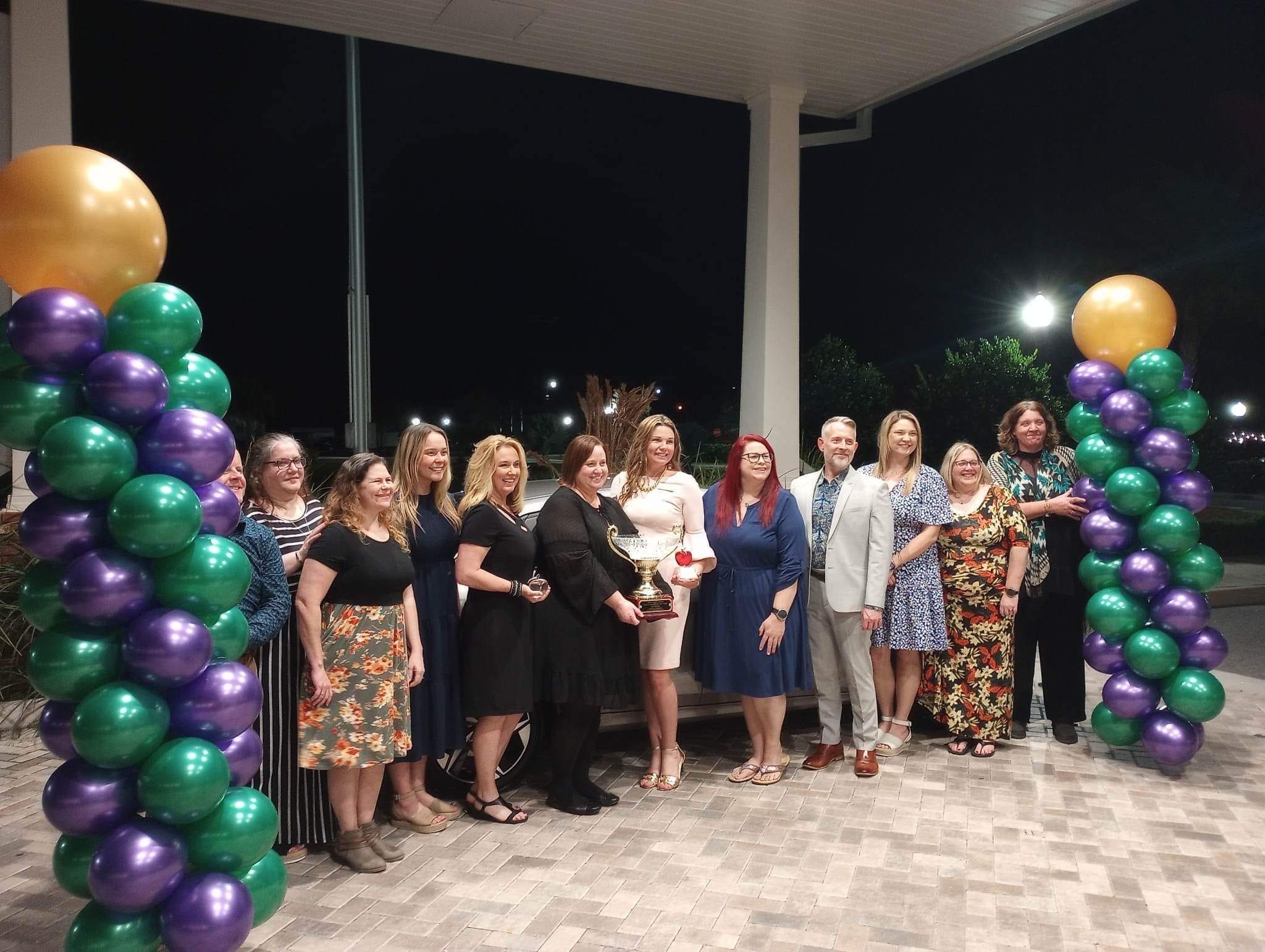 About the Education Foundation of Lake County
Established in 1987, Education Foundation of Lake County is a 501(c)(3) nonprofit organization and designated direct support organization for Lake County Schools. Our mission is to serve as the connection between our community and public education, evaluating needs and securing resources to enhance the quality of education. The Education Foundation of Lake County operates for the benefit of students and teachers in Lake County Public Schools.
Originally from the small town of Berryville, Arkansas, Cindy has become a multimedia specialist in journalism, photography, videography and video editing.
She has a B.S. in Communications from the University of Central Arkansas and is a correspondent for The Daily Commercial, LakeFront TV and Beacon College's PBS talk show, "A World of Difference," where she received an Anthem Award and Telly Award.
When she isn't working, Cindy spends time with her husband, Ryan, and son, David, traveling and taking photos of landscapes and wildlife.
Share This Story!