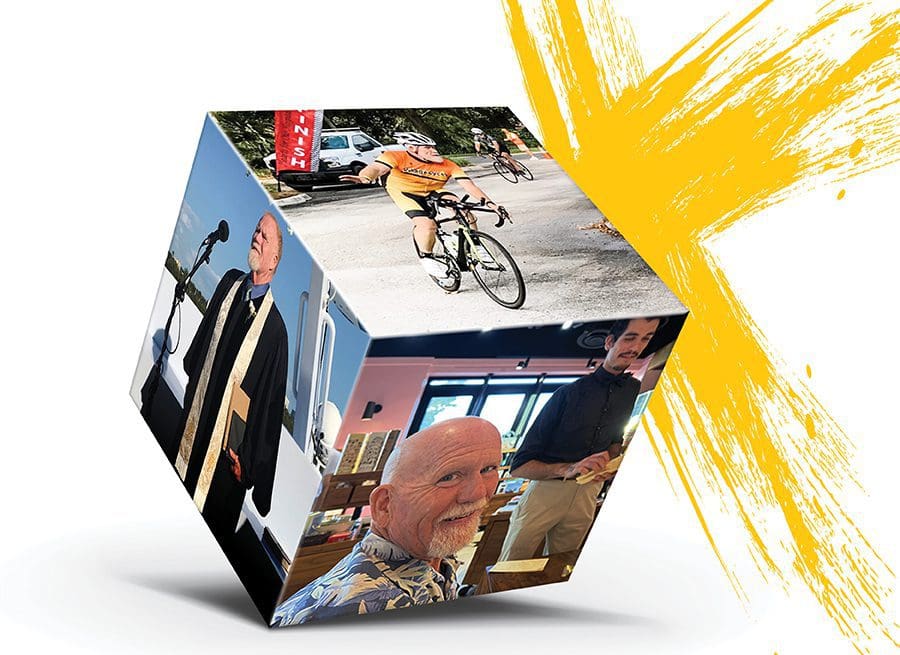 A higher calling
Pastor Jim Keegan tragically passed away in July, leaving behind a legacy of service.
He began pastoring at New Life Presbyterian Church in Fruitland Park in 2012 and was involved with the Bless Fruitland Park organization. 
"He was involved with the community, making it a point to get to know people," his wife Wanda says. "The day of Jim's accident, he called me and told me he had given away the first bike I bought for him. He gave it to someone who desperately needed transportation and was elated when he relayed the story to me. He was so thankful he could share it." 
Sharing his faith and loving people seemed to come natural to Jim, who always made it a point to reach out to others in any situation. 
Jim loved riding bikes, swimming, woodworking and playing guitar. He often participated in biking events and rode 100 miles solo on his birthday. 
"You can't talk about Jim without talking about the genuineness of his love," Wanda says. "The love he had for his family was evident, taking our boys on many adventures. He was able to love because he had a deep and abiding faith. His life and faith were inseparable." 
Originally from the small town of Berryville, Arkansas, Cindy has become a multimedia specialist in journalism, photography, videography and video editing.
She has a B.S. in Communications from the University of Central Arkansas and is a correspondent for The Daily Commercial, LakeFront TV and Beacon College's PBS talk show, "A World of Difference," where she received an Anthem Award and Telly Award.
When she isn't working, Cindy spends time with her husband, Ryan, and son, David, traveling and taking photos of landscapes and wildlife.
Share This Story!