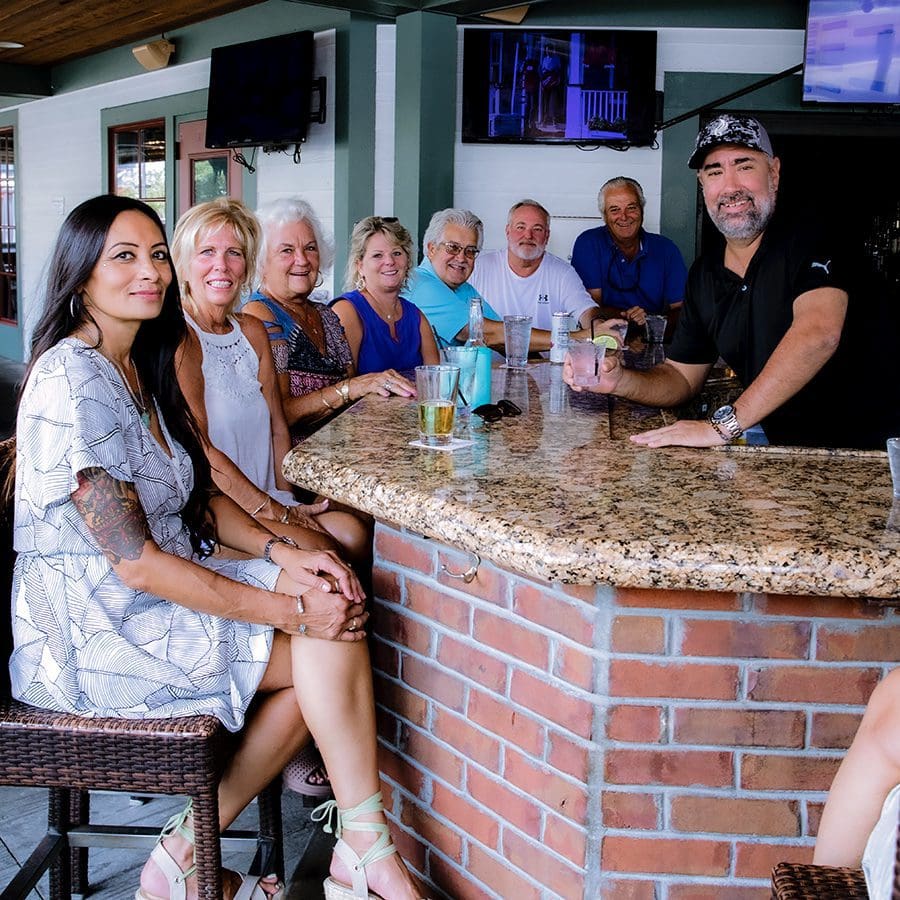 A toast to friendships
John McCarthy is a bartender for the people.
There is rarely an empty seat on weekdays at City Fire American Oven and Bar in Brownwood, so I avoid it like the plague. One day I managed to find a rare barstool and asked a neighbor, "Why is this place so nuts all the time?"
Answer: "Corky." 
"What is a Corky?" I wondered.
John "Corky" McCarthy has been described as the "Mayor of Brownwood" by several residents of The Villages I spoke to. He has such a loyal following that people get worried when he takes a rare night off.
Originally from Virginia, McCarthy started as a barback in 1997 and quickly ascended to bartender for Kincaid's, part of the Restaurants Unlimited Group. After he was voted Bartender of the Year, he went on to become the national bar trainer for Palomino's, which had locations from coast to coast. 
Corky relocated to Florida in 2011 to help his mom. A year later, he answered an open call to bartend at City Fire and hasn't looked back. 
He loves working there for many reasons, but it's the atmosphere he loves best. "We are one big happy family," says the man who strives to treat people the way he would treat a mom. 
But it's also painful at times. 
"The Villages is unique because you must accept that people will pass away," he says. "If people don't show up, I worry and call them." 
As luck would have it, the job also brought him Sandy Reed, his fiancé and love of his life. "We were working across the street from one another and when we met, it clicked." 
They spent COVID-19 together and are planning a wedding for next year. The elaborate Niagara Falls proposal was known by all, except Sandy. Two of his regulars, Les and Rob, who split their time between here and Buffalo, planned the whole thing. 
"The entire Villages community knew but me," she says. "He was showing the ring to everyone, and if you can believe it, I never knew."
"Maybe I'll slow down one day," he says. "But I honestly love bartending and don't plan to leave any time soon."
His intent to stick around for a while is just fine with his fans.