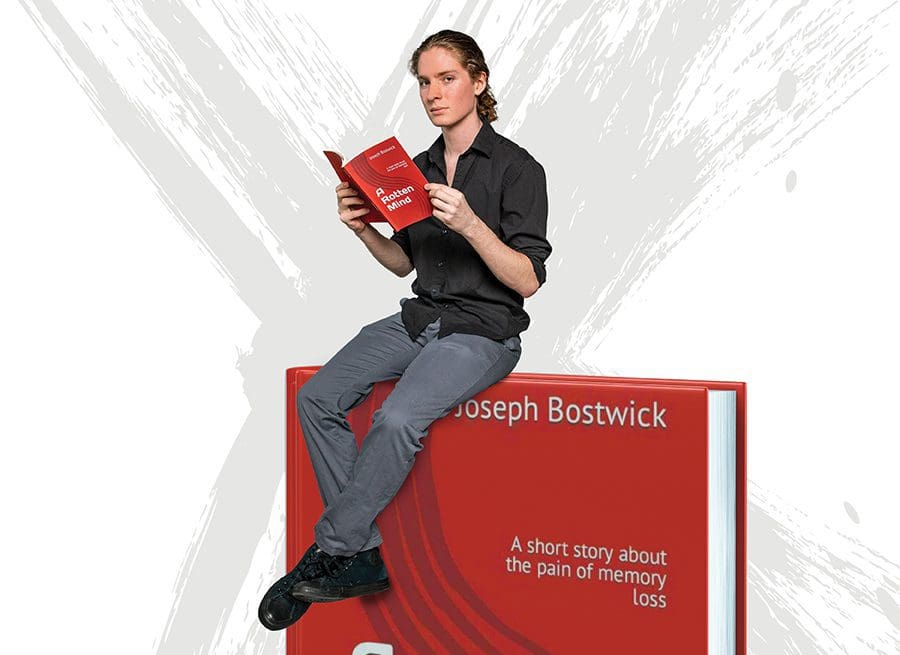 Published writer at 18
Not many seniors can say they had a book signing just after high school graduation. Joseph Bostwick can.
Inspired by his beloved grandmother Jessie's battle with Alzheimer's, the 18-year-old Sorrento resident wrote "A Rotten Mind," a firsthand account and published his book through Amazon Kindle Direct Publishing.
On June 4, Barrel of Books in Mount Dora hosted a book signing featuring the teen author.
"All props to my grandmother for being tough and resilient," Joseph says of Jessie, who is now in a nursing home.
Joseph credits his mother Cynthia Bostwick, a teacher at Mount Dora Middle School, for his literary passion.
A self-professed "arts kid," Joseph is also into poetry, abstract impressionist painting, and music. He plays bass guitar, tuba and trombone, and was in high school band. 
After COVID hit at the end of his sophomore year, Joseph essentially completed all his core academic work online. "
Honestly, I was one of the few people who enjoyed online school because I'm really good at keeping a schedule," he admits.
Joseph is attending UCF, studying creative writing and philosophy. His ambition is a career in academia.
"Eventually I want to be a research professor, teaching and writing at a university," notes Joseph.
He's currently working on a poetry book about how the state of the world can affect mental health. His immediate goals are finding galleries for his artwork and a publisher for his writing.