This 'N That: Journalism is dead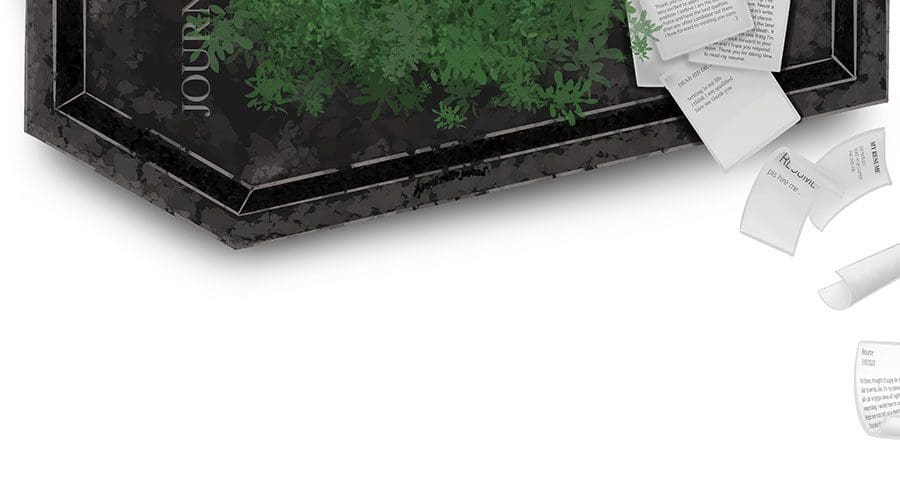 These days, everybody thinks they're a writer.
Illustration: Megan Mericle
Sad news today from the publishing world, where we've learned exclusively that journalism has died. Journalism, whose roots can be traced to the hieroglyphics of ancient Egyptians, had its breakout year in 1440 with Gutenberg's invention of the printing press. Its popularity peaked in the 1970s with the Watergate investigation. Journalism had been in declining health in recent years, however, and died surrounded by family and friends at Cedars-Sinai Medical Center in Hollywood. Cause of death: the internet. In other news …
Yes, journalism is dead, killed not by the fake news reports of television talking heads, but rather by the notion that anyone with a tablet and a blog is a "reporter." Or a "writer." Or a "responsible human being." The internet and social media make everyone think they're part of the news.
Please stop. You're diluting the talent pool. If everyone believes they're competent at a profession, is the profession really specialized any longer? For example, everyone can make an incision in your chest, but wouldn't you rather leave that to a cardiologist? 
Maybe journalism's heart is still beating, though, because everybody wants to break into the business. A recent Akers want ad—true story—attracted 90 résumés from cities as far away as New York, Des Moines and Galveston. Some applicants lacked writing experience. (You want to be a writer? Here's a tip: Learn how to spell-check your résumé.) Some lacked any experience at all. And most of them were misguided. 
We heard from purchasing managers and payroll clerks, annuities specialists and golf pros. If the owners of Akers Media Group instead ran Akers Country Cafe, we could've hired an entire staff on the spot: hostesses, servers, cooks, bartenders, managers, all with a hunger to write. The Dunkin' Donuts manager who applied would have been perfect for bringing treats to our staff meetings.
Lots of kids just out of college were looking for a job. Obviously, they've heard about the get-rich-quick potential of journalism. As I write this, I'm reclining on my 60-foot yacht, dictating to my personal assistant, Svetlana, while transferring some funds to my offshore accounts. Some applicants thought they were suited for magazine writing because of their work in related fields like TV, radio, film, podcasts, websites, blogs, marketing—ugh. Will someone please explain to the world that marketing is not journalism?
One applicant was fluent in Turkish. Finally, Akers can expand its publications with Lake & Turkey Style. Another one was a journalist with Walt Disney World News Today, but we didn't want to be accused of being a Mickey Mouse operation. One prospect was a "brick specialist" at a Lego store, but we didn't know if he could play well with others. We did seriously consider the translator/interpreter to help us understand our Healthy Living assignments, and the infant room teacher to monitor the Editorial Department. 
On the other end of the spectrum were ridiculously overqualified people such as bestselling authors and academic types. A woman from Houston had multiple master's degrees in oceanography and a job involving the NASA Johnson Space Center. Apparently, that's not compelling enough for her. She'd rather be writing "quick bites" about the new lunch specials at Ramshackle Cafe.
A House Homeland Security press and staff assistant sent a résumé. The House? Hey, what are you trying to pull? We don't want any investigations over that fishy advertising agreement we made with Ukraine Dental.
Perhaps the most far-flung résumé came from a housekeeping room attendant at Yellowstone National Park. So, let's see, she's idly cleaning the restroom and thinking, "I'd really like to write for a regional magazine in Central Florida. Sure beats Old Faithful." Of course, she's well-trained to endure the men's bathroom here, where one of our employees also is known as Old Faithful.
The most tantalizing candidate was a multimedia news journalist, hostess and Maxim model—you're killing me—who most certainly would have won the swimsuit portion of our application process. Unfortunately, she stumbled during the evening gown competition. We will be following her career closely. We expect great things.
Come one, come all, and God help us all. Journalism is dead. Long live journalism.