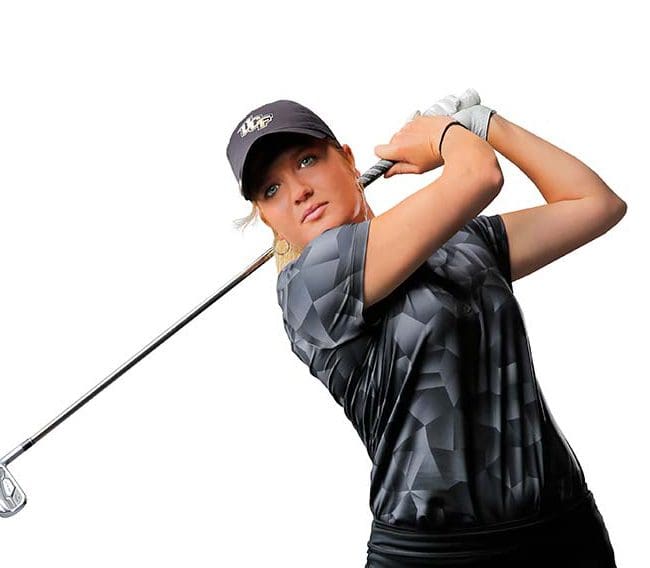 University of Central Florida graduate and golfer
Vital Stats:
Born in Memphis, raised in Sumterville.
President's Honor Roll student; earned B.S. degree in interdisciplinary studies.

 

2016 Florida Women's Amateur Stroke Play champion.
Will play professionally on the Symetra Tour.

   
Who's your biggest influence? (Golfing legend) Bobby Jones' attitude towards golf and life has impacted both my life and golf career. Conquering the mental part of golf is an ongoing challenge. I try to remember what he once said: "The object of golf is to beat someone. Make sure that person is not yourself." Sometimes that is rather difficult. The person who instilled a love of the game and taught me the basics at 10 years of age was Janice Girard, who is now a South Sumter High School math teacher. She encouraged and supported me even when I moved on to IMG Academy (in Bradenton) and to my present swing coach at David Leadbetter Golf Academy (in Orlando).
What did you learn at IMG Academy? That I had a lot to learn and be grateful for! Besides an intense athletic and academic schedule, there was the opportunity to learn in a competitive environment, to grow and be challenged as a golfer, to interact with golfers from around the world, and to take advantage of coaching by an incredible team of professional instructors.
What do you know about the tour?  Symetra is a steppingstone to the LPGA (Ladies Professional Golf Association). I currently have limited status to play in Symetra events and hope to have the opportunity to participate (this summer). I have several companies I am discussing sponsorships with, but knowing that I would turn pro after graduation and the expense involved to tour, I have prepared financially for it. However, I would love to be sponsored by The Villages! This is my home and I am very proud of all it represents.
Best and worst parts of your game: Best—From the tee box. Worst—Pitching.
Best round: Two, actually: first round at a Tulane University event, I shot a bogeyless 66; second round at a University of Florida event, I shot a 65 to tie UCF's women's golf record.
Best and worst golf movies: "Bobby Jones: Stroke of Genius." There are no bad golf movies! 
Favorite snack on the course: Animal crackers. 
Favorite college class:  American literature.